I am sharing a great coconut almond granola gift in a jar today as part of the holiday mason jar extravaganza. There are even more fun holiday mason jar crafts at the bottom of this post so don't miss them. Then y'all be sure to come back here Friday for a linky party and tons of mason jar holiday craft inspiration. Sounds like tons of fun right? Right now lets get a great recipe and make a fun gift in a jar that you can give to anyone on your gift giving list this holiday season.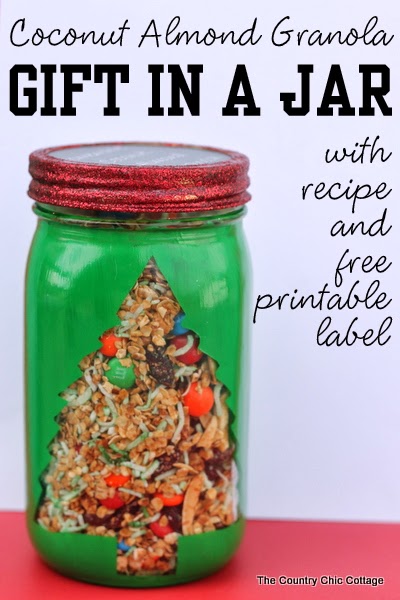 Start with a
quart sized mason jar
that doesn't have any logo or anything on at least one side. I used
Americana Gloss Enamels in Festive Green
. You will also need some vinyl or
contact paper
to use for masking. I cut that tree free hand by folding my vinyl down the center and cutting a tree like shape.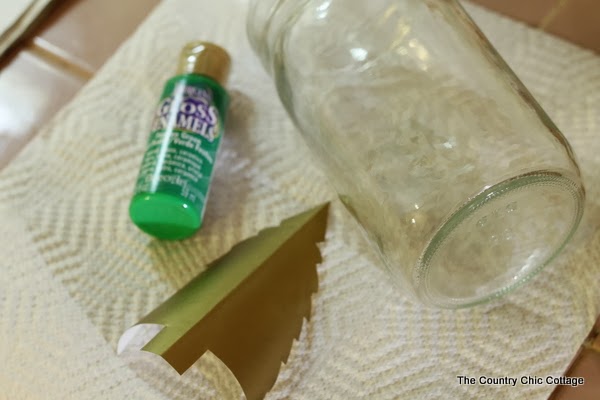 Wash your jar well with rubbing alcohol then apply your tree shaped masking. Burnish the edges well to avoid paint creeping under. Then give your jar about 3 coats of paint allowing to dry in between coats.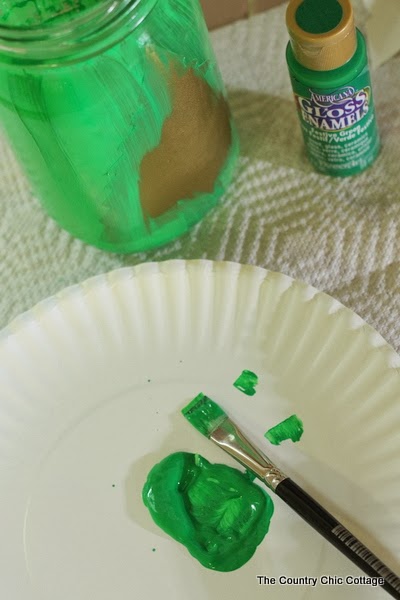 While you are waiting on your paint, use
decoupage medium
and
red glitter
to give the band of your lid a little extra flair. I also made some fun printable labels for the top of the jar.
You can access those and print by clicking here
. There is one that is for the granola and another just "happy holidays" label in case you want to fill your tree jar with something else. I think this jar would be cute filled with candy for a gift as well.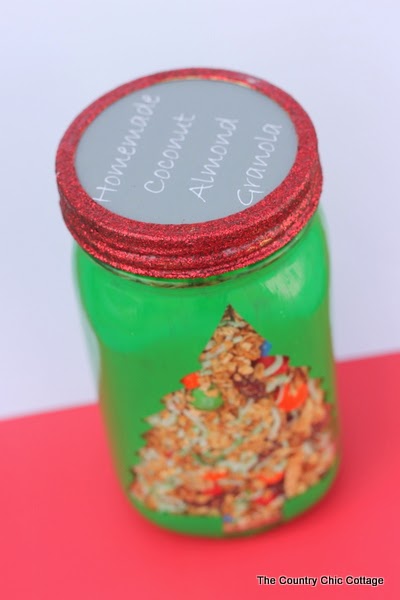 Now lets make some granola.
Coconut Almond Granola Recipe
2 cups oats
1/2 cup slivered almonds
2 tbsp honey
2 tbsp coconut oil
3/4 cup candy coated chocolate candies
3/4 cup cranberries
1/2 cup sweetened coconut
4 drops green food coloring
Preheat oven to 325 degrees. Melt coconut oil slowly in the microwave. Add honey to coconut oil and stir. Mix oats and almonds on a large cookie sheet. Pour honey mixture over oats and then stir to combine. Spread out on cookie sheet and bake for 14 – 18 minutes stirring occasionally. Granola is done when it is a golden brown. Watch closely and do not burn. Remove from oven and allow to cool completely. Mix coconut with green food coloring in a small bowl. In a large bowl, mix cooled granola, green coconut, chocolate candies, and cranberries. Your granola is ready to serve or pour into your mason jar container. This recipe makes just a little more than will fit in one quart sized mason jar. You can enjoy the leftover granola as you package your gift.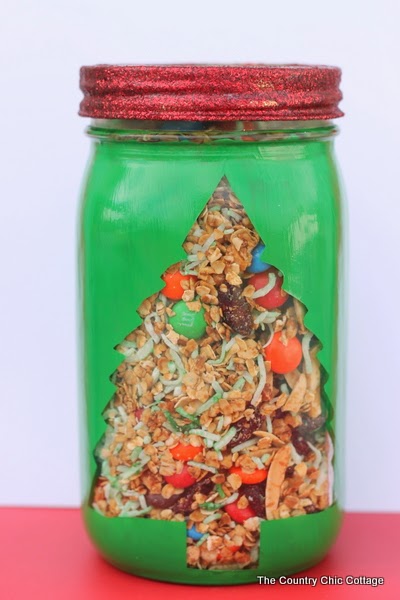 Enjoy some more holiday mason jar crafts with my friends below. You will love what they have in store for you.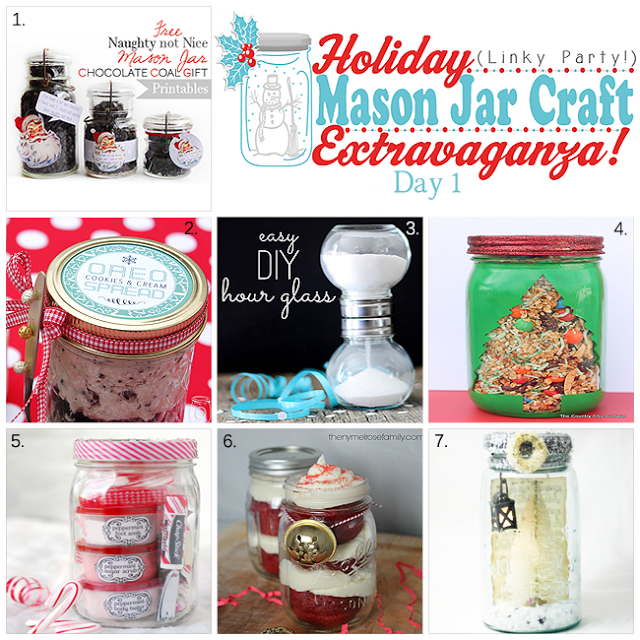 1. Free Pretty Things For You 2. The Cottage Market 3. The Shabby Creek Cottage 4. The Country Chic Cottage 5. The Gunny Sack 6. The New York Melrose Family 7. Cupcakes and Crinoline
Don't forget to come back here Friday and link up your own holiday mason jar crafts. I hope y'all have enjoyed this coconut almond granola gift in a jar today!
Linking up to Serenity Now.
A Year of Jar Crafts
Sign up for our email list to get a FREE book with an entire year of jar crafts! 12 months, 12 crafts, tons of fun!