Scrap wood projects are some of the most inexpensive that you can make! Just use your old leftovers from other projects to create something completely new. Today I am going to show you how to make reversible pumpkins that are also snowmen. These are perfect for leaving up all throughout the fall and winter. Plus they are oh so easy to make!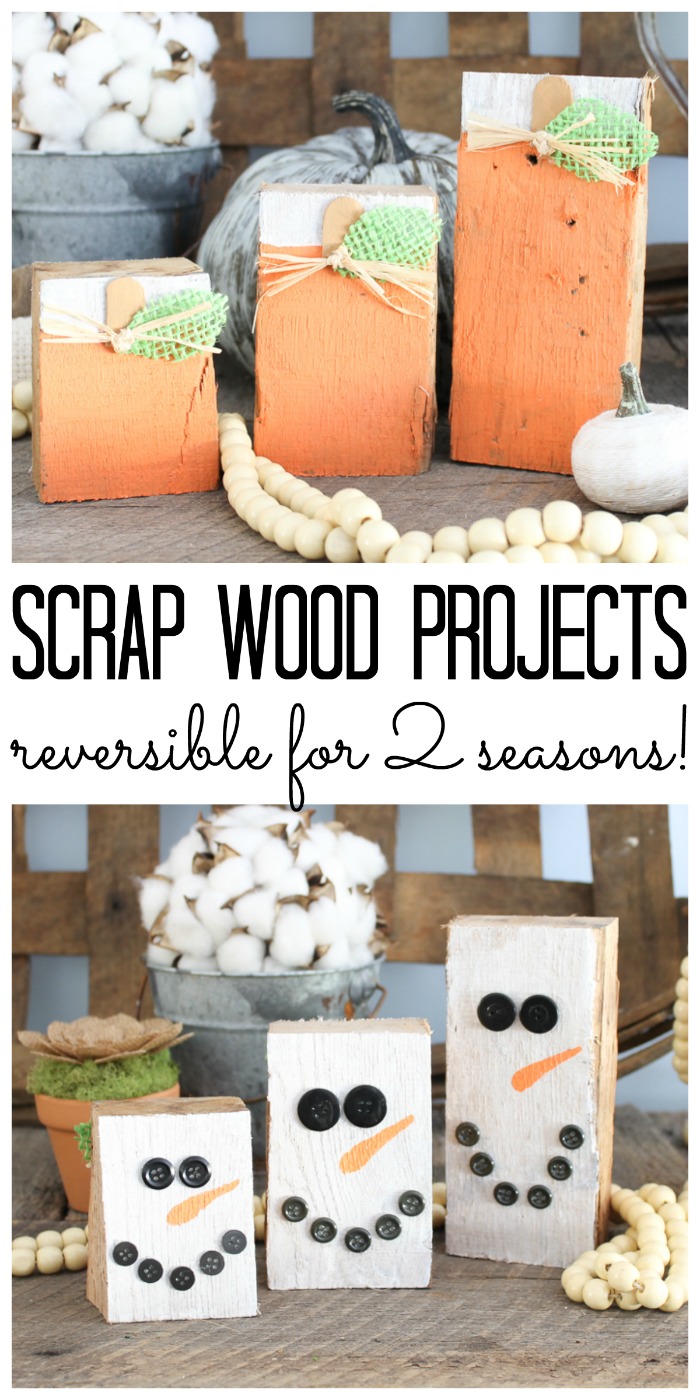 Supplies needed for these scrap wood projects: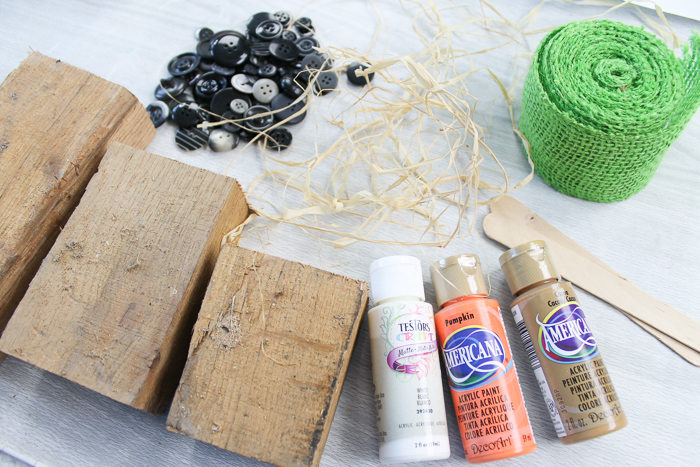 Instructions:
You are going to want to paint both sides of your scrap wood pieces first. Paint one side in plain white and the other with orange at the bottom and a small strip of white at the top. Allow each side to dry before flipping over to paint the other side. I left the sides of my pieces plain and unpainted but you can add paint there as well. If your scrap wood needs to be cut to size, do this before getting started with the paint.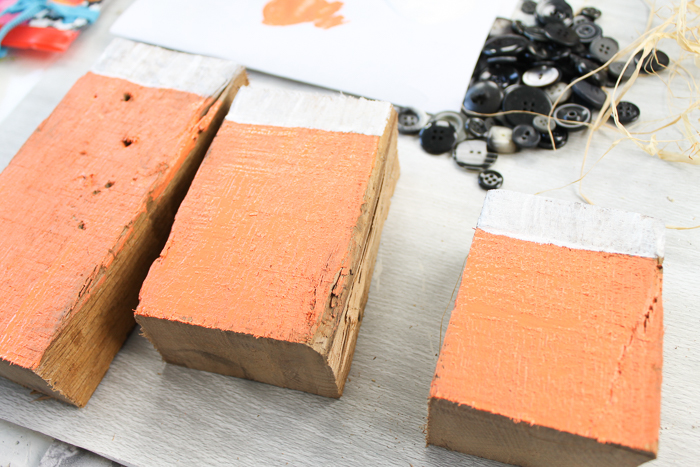 While you are waiting for your wood pieces to dry, you can make your other elements. Snip the top and bottom off of a craft stick and add brown paint. This will become your stem later.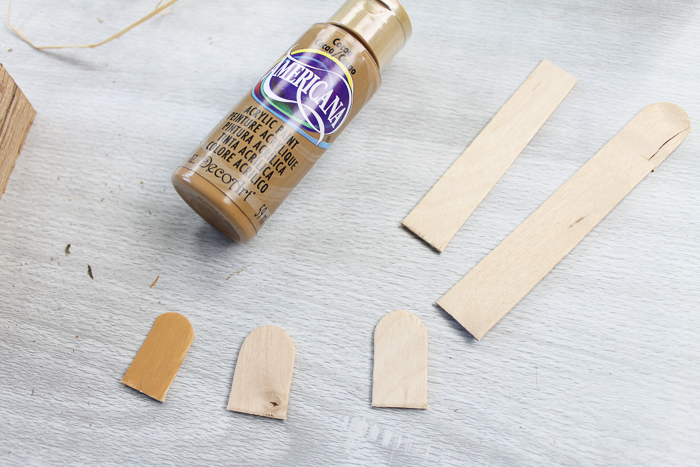 You can also use scissors to cut leaves from the green burlap as shown below.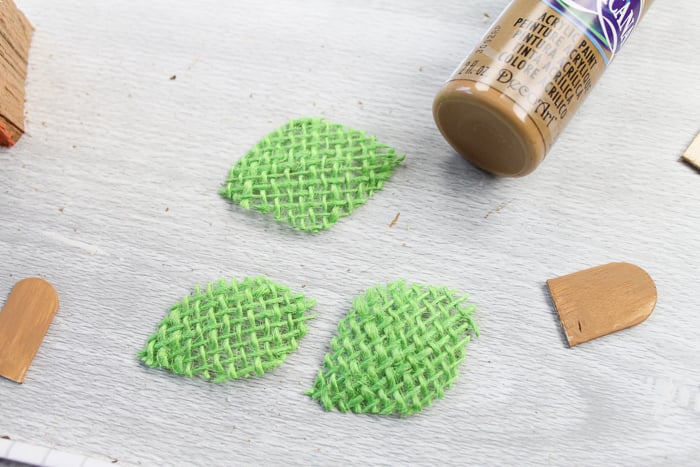 Once everything has dried, use hot glue to start adding your elements to the pumpkin side of your scrap wood projects. Add on the stem and leaf. Then tie the raffia in a knot and add it to the very top.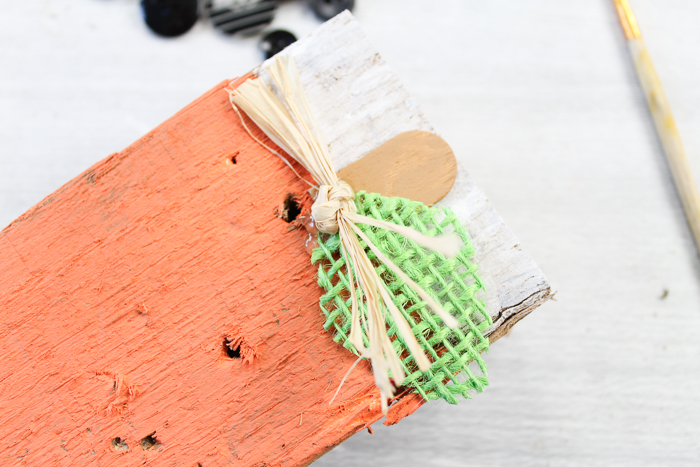 Flip over your project and start on the snowmen side. Add the button eyes and mouth with hot glue. Then paint on a rustic nose with the orange craft paint.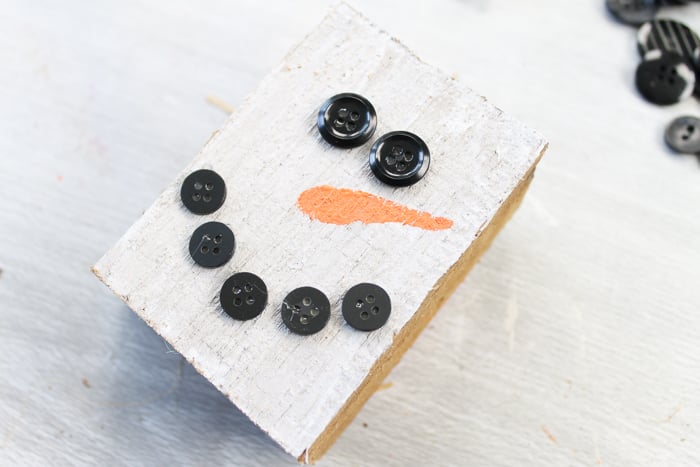 Repeat all of the steps above for as many reversible pumpkins and snowmen as you would like for your home. Then let them dry completely before adding to your home decor.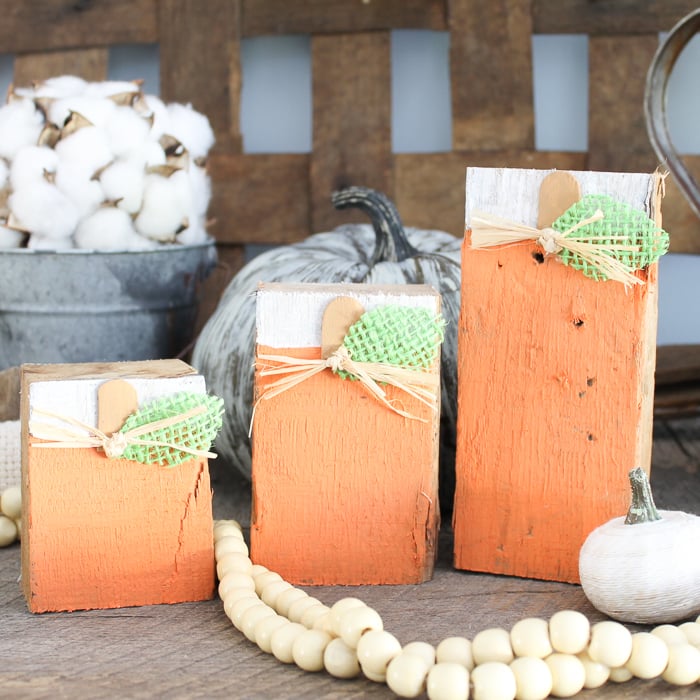 I love these little rustic pumpkins for fall. They are the perfect addition to my mantel.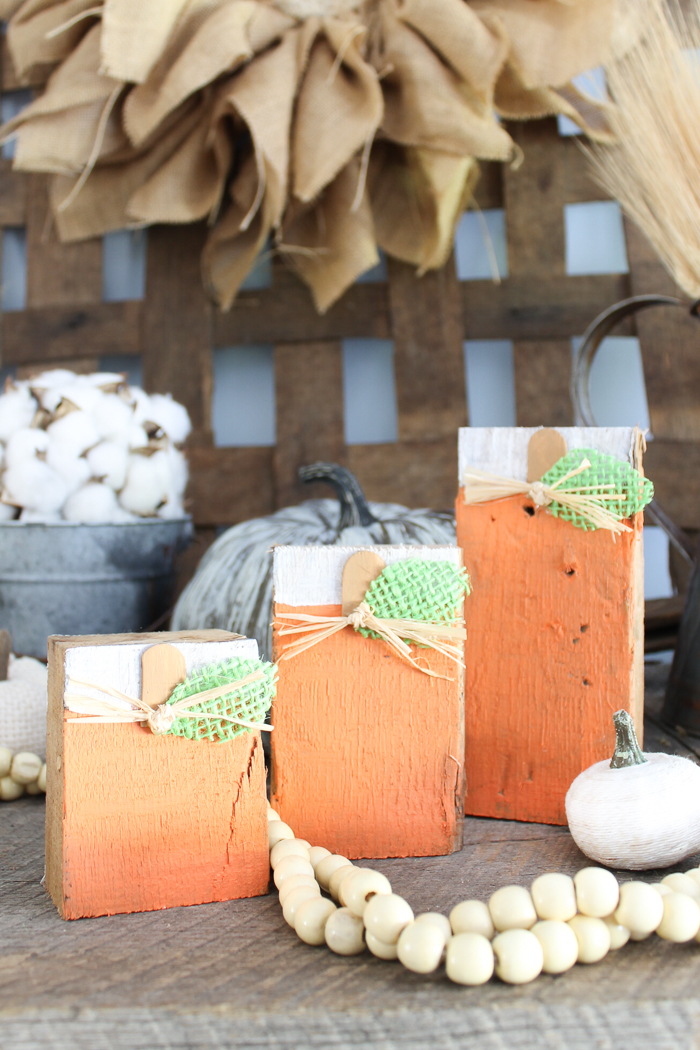 My scrap wood pieces were really rustic so I went with a rustic look to my finished project as well. I did just one coat of paint and left any holes and imperfections. You can use more finished wood pieces if you like and use less of a rustic approach to your scrap wood projects. Remember, this craft project is yours and for your home so make it however you like!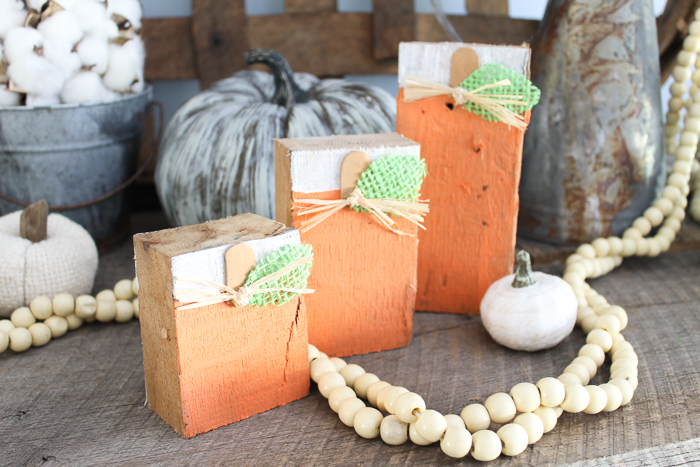 Then, once fall is over, just flip over your pumpkins and reveal your cute little snowmen! These little guys can stay out all Christmas and into winter.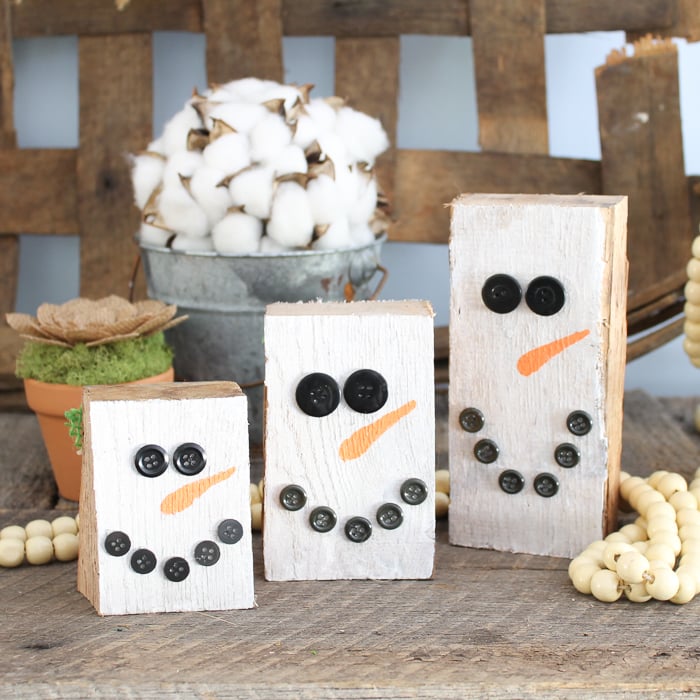 They will look great in your home and they were so inexpensive to make!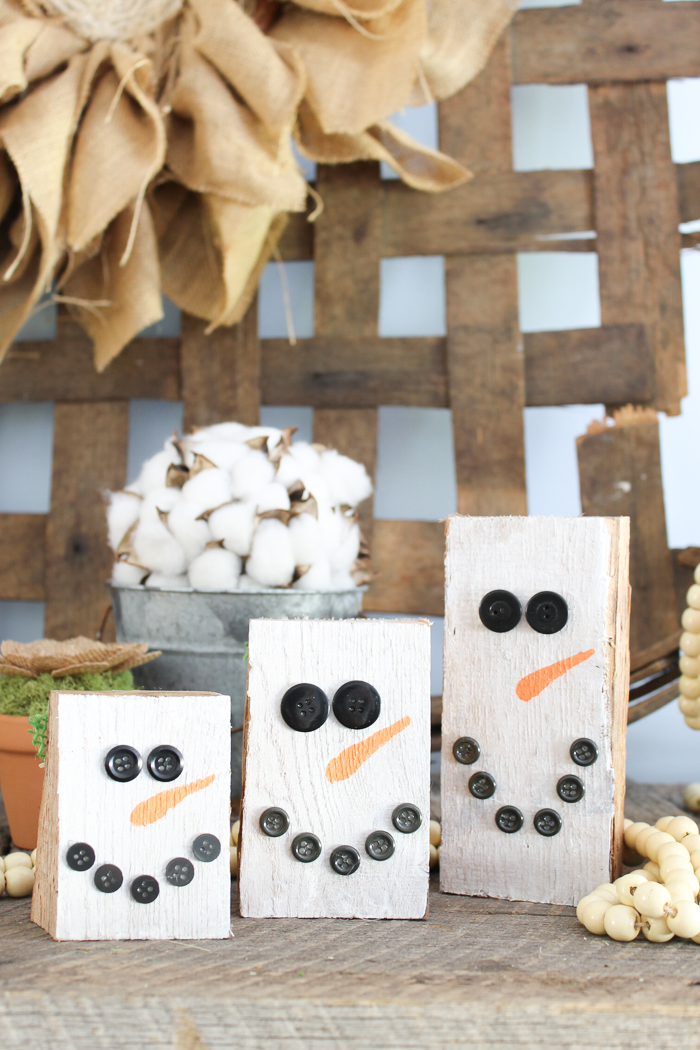 So, save those small pieces of scrap wood and turn them into something gorgeous for your home. You are going to love the results!
Love these scrap wood projects and want more ideas? Try the links below!