It is that time of year again. Time to get in gear and get that spring cleaning complete. I have a great spring cleaning checklist that you can print for free today as well as some homemade all-natural cleaner recipes that will save you some money! Use this alongside our printable cleaning checklist to keep your home clean all year.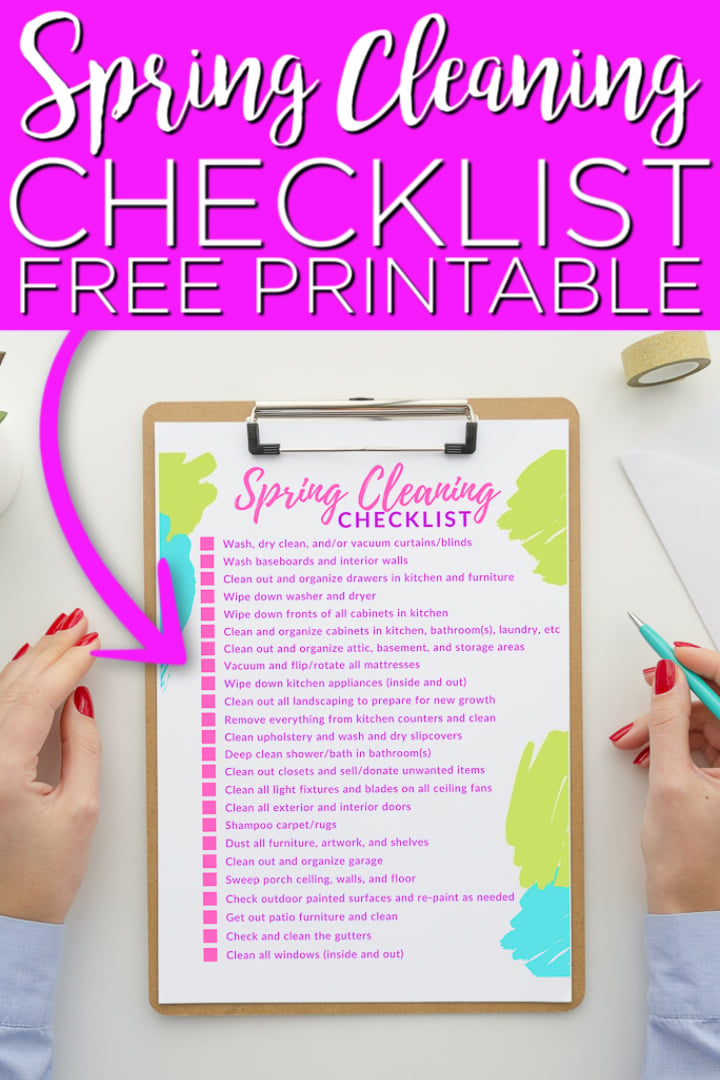 Now where to start? Or better yet what to start on? I have the perfect spring cleaning checklist to guide your efforts. This will take you room by room and step by step through the ultimate in spring cleaning. Get your home deep cleaned in a few weekends by following our plan.
Spring Cleaning Checklist
Just subscribe to our newsletter in the form below to get the checklist. Once you subscribe, it will automatically be sent to your email address. From there, you can download and print as many times as you would like!
Please note that this is for personal use only. Please email me with any issues with the download.
All-Natural Cleaner Recipes
Now that you have your spring cleaning checklist, you might want to get started right away. Whip up some of these all-natural cleaners right at home with supplies you have on hand!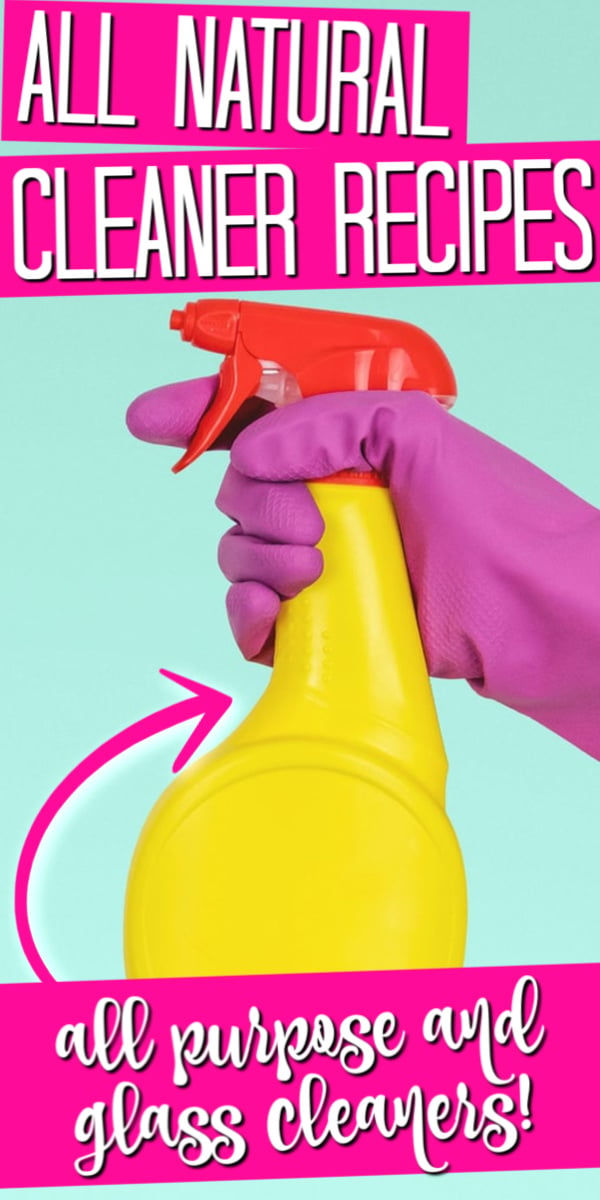 All-Purpose Cleaner Recipe
1/4 cup vinegar
1 tbsp baking soda
2 cups warm water
Add vinegar and baking soda to water and allow to fizz. Add water and mix well.
Glass Cleaner Recipe
1/4 cup vinegar
1 tbsp corn starch
2 cups warm water
Add all to a spray bottle and mix well.
So whether you go all name brand cleaners, store brand, or make your own all-natural versions, get started on your spring cleaning. Don't forget to print our spring cleaning checklist as well. You don't want to forget any areas in your home! Good luck y'all! I know I am going to need it to tackle my own home!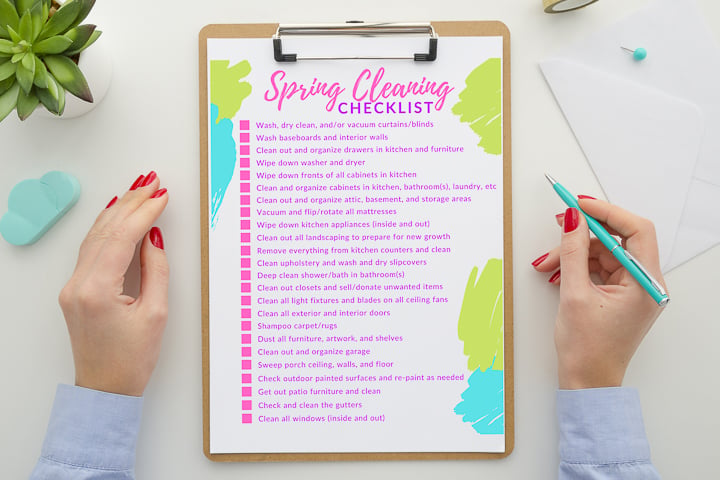 Want even more all-natural cleaning ideas?
Now you can print the complete guide to natural cleaning and keep it as a handy reference around your home. There are 225 ideas for using vinegar, cream of tartar, lemons, hydrogen peroxide, steam, baking soda, corn starch, salt, and rubbing alcohol to clean! Yep all of those things you probably have around your house already can be really powerful all natural cleaners.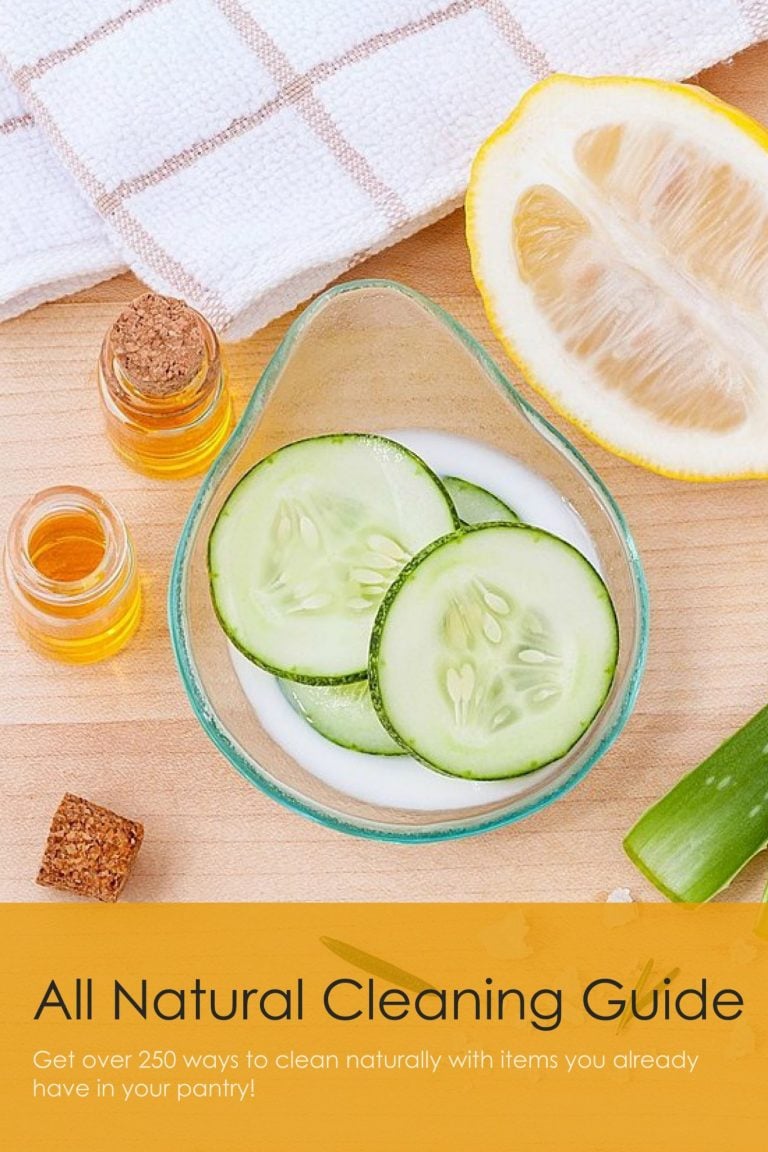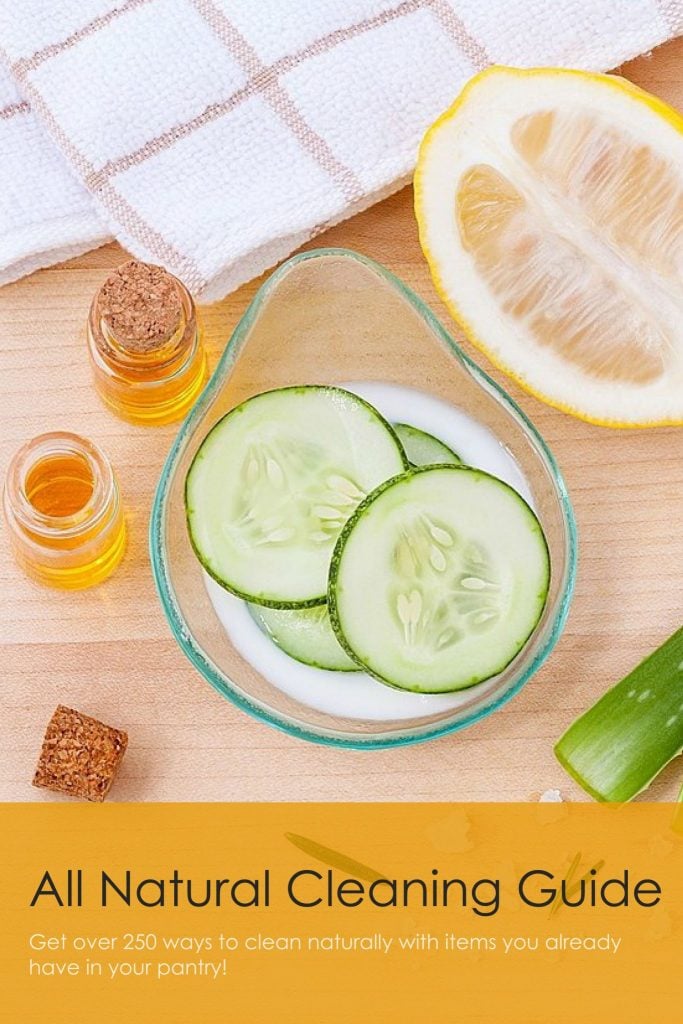 Just click here to add this download to your cart. Then just download to your computer. You can then print on your home printer and keep this complete guide to natural cleaning handy all year! I have just had many requests for a printable version of my cleaning series and thought this is the perfect time to release this series!
Looking for more genius hacks like cleaning with vinegar? Click here to see great genius ideas for your home!
Then use a few of these ideas along with the spring cleaning checklist to make your home shine. You can do this!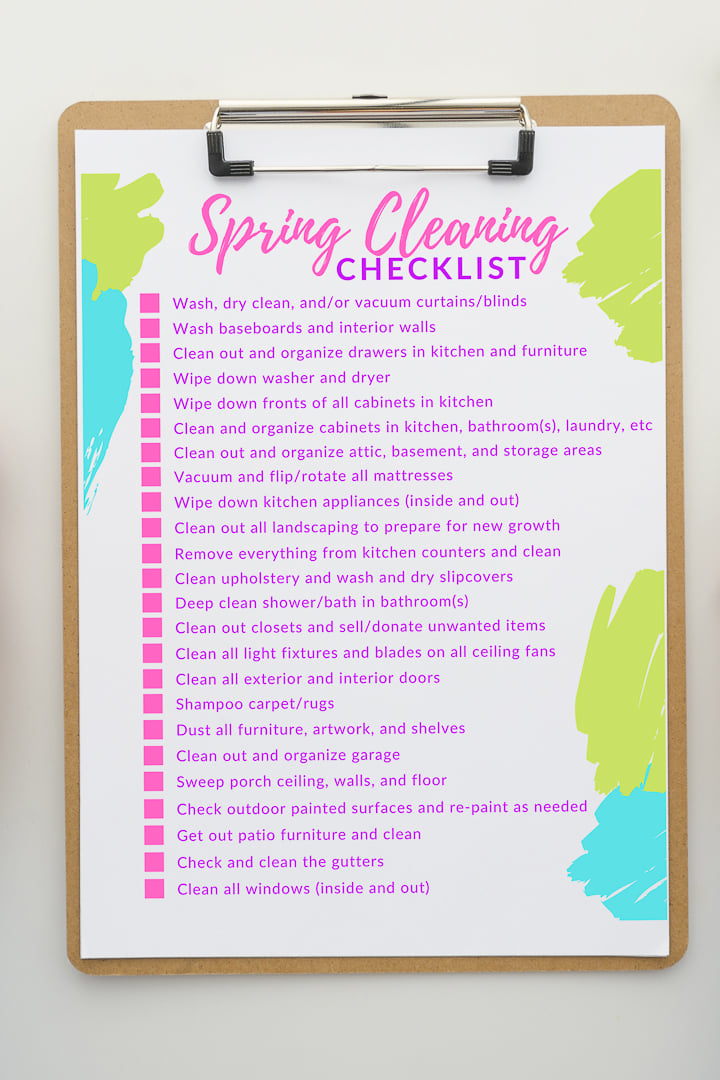 Want to see my favorite cleaning supplies and products?
I have gathered all of the products I love using around my home into one great section of my Amazon storefront. You can click here to shop! If you're looking for just about anything to clean your home, I probably have an option that you will love!