Time to redo the shelf in the living room for another season! 🙂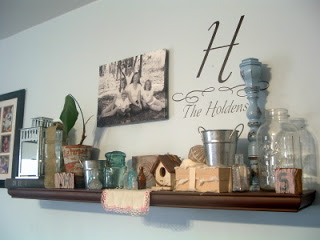 I put up my canvas from
The Canvas People
…pure love!! And guess what…I had this post all ready…and
The Canvas People
announced they are doing the free 8×10 canvas again!! So if you did not get in the first time…go ahead and order you one! I upgraded to an 11×17 for a fee — but it was sooo worth it…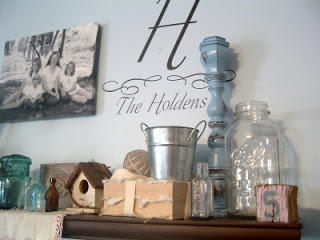 Plus I cut some vinyl with my Silhouette! First vinyl I have cut for my wall and I love the way it turned out!!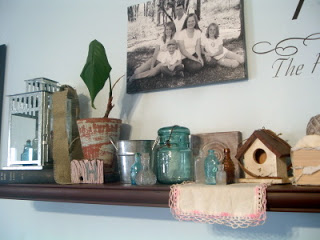 I added in some mason jars and my mini bottle collection…that mason jar all the way on the right…I got for $1 at a flea market last weekend!! **squeal**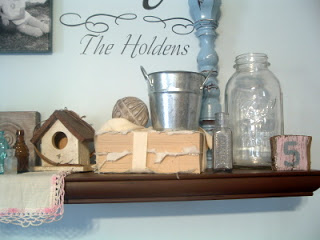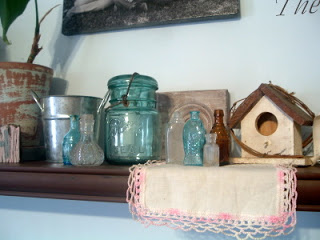 Some barnwood painted with an "H" and a "5" also got added. I think these mini barnwood signs are the perfect little touch of rustic farmhouse goodness!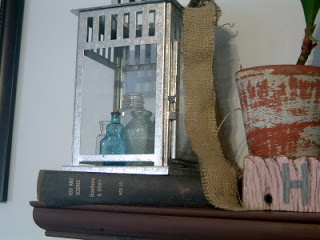 Just a slight "spring" touch to it with the pink and blue. Plus my canvas makes me smile everytime I look at it!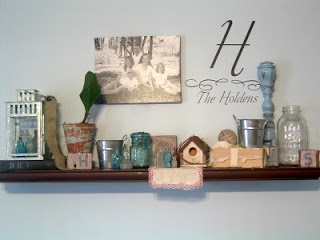 Have you added any spring decor?
PS — links to Canvas People are all affiliate links
~Thanks for stopping by!~
Get Our Weekly Newsletter