A painted pallet can make gorgeous, rustic decor for your home. Painting on a mason jar is even better! This project is so much easier than you think. Grab your paints and make your own art easily with this technique. This is mason jar week around here! Be sure to click here to catch up with the projects from day 1 and also scroll to the bottom of this post for more jar inspiration from today.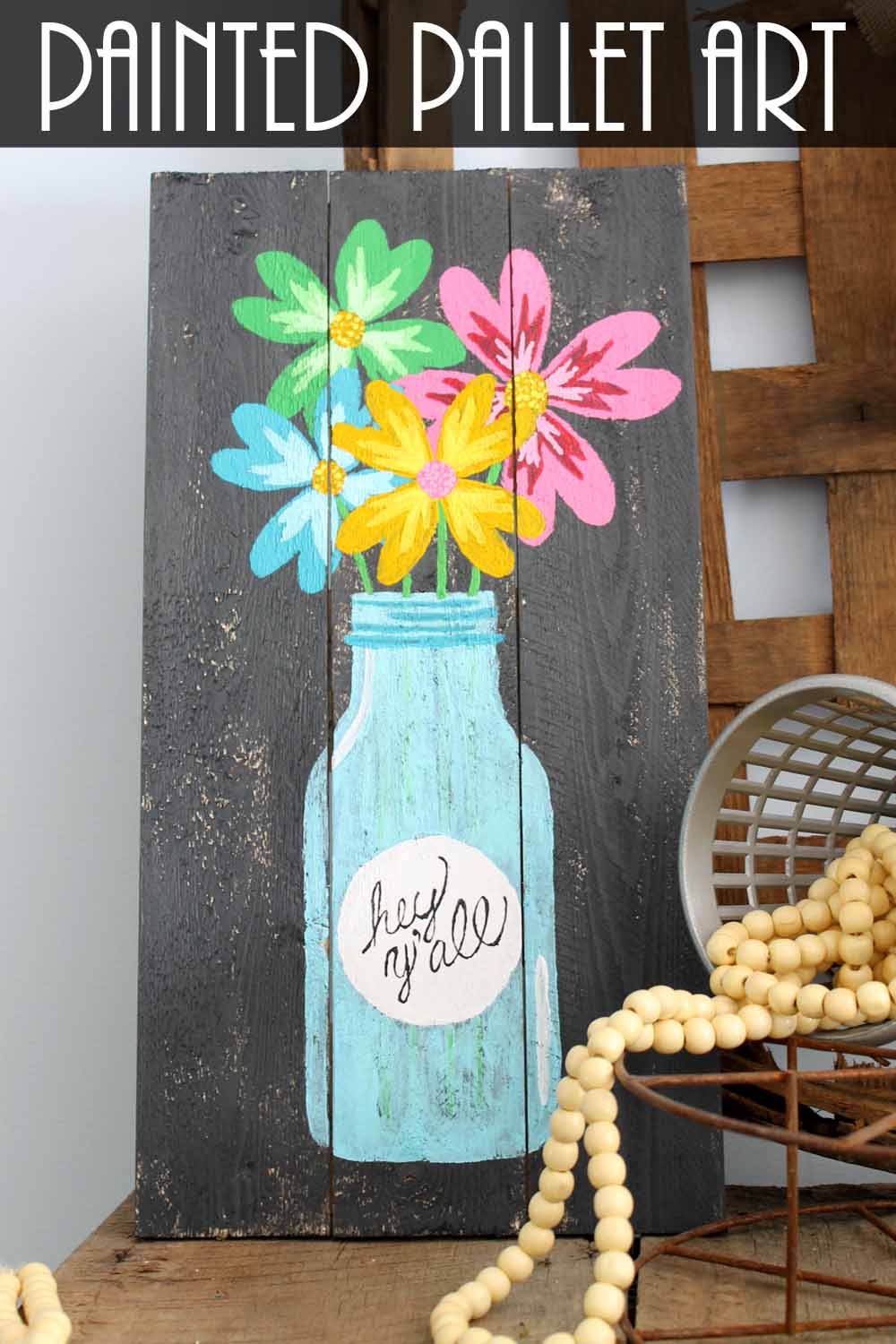 Supplies needed to make this painted pallet:
Some products below were given to me free of charge but all projects and opinions are my own.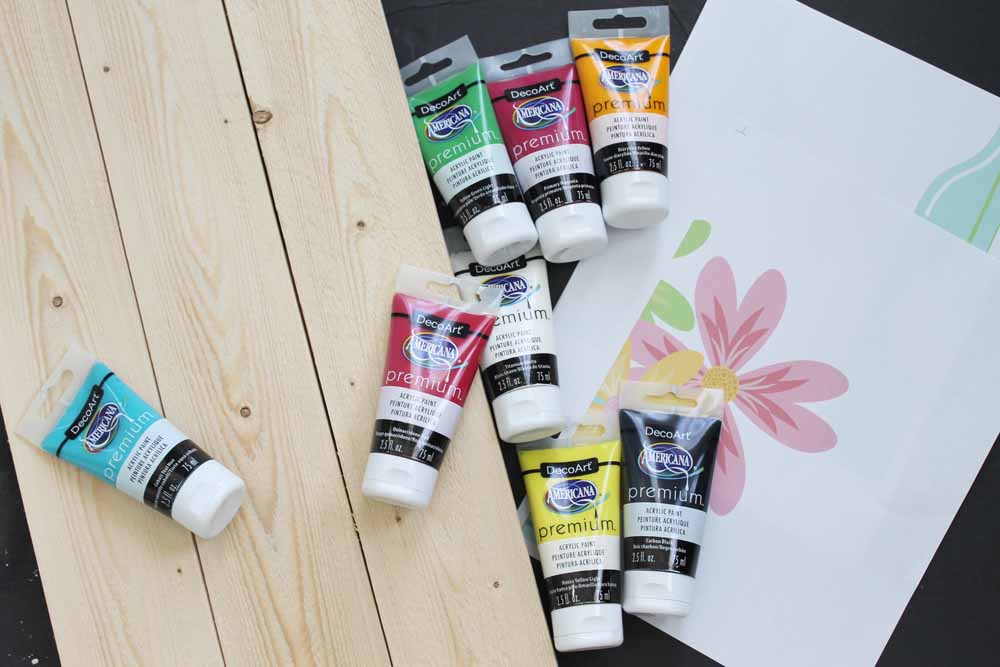 How to make this painted pallet mason jar art:
Start by painting the entire surface of your pallet sign with a dark grey paint. I mixed a bit of black and white. You can use very little paint during this process and a dry brush to create a rustic finish with a bit of wood showing through. Set aside and allow to dry completely.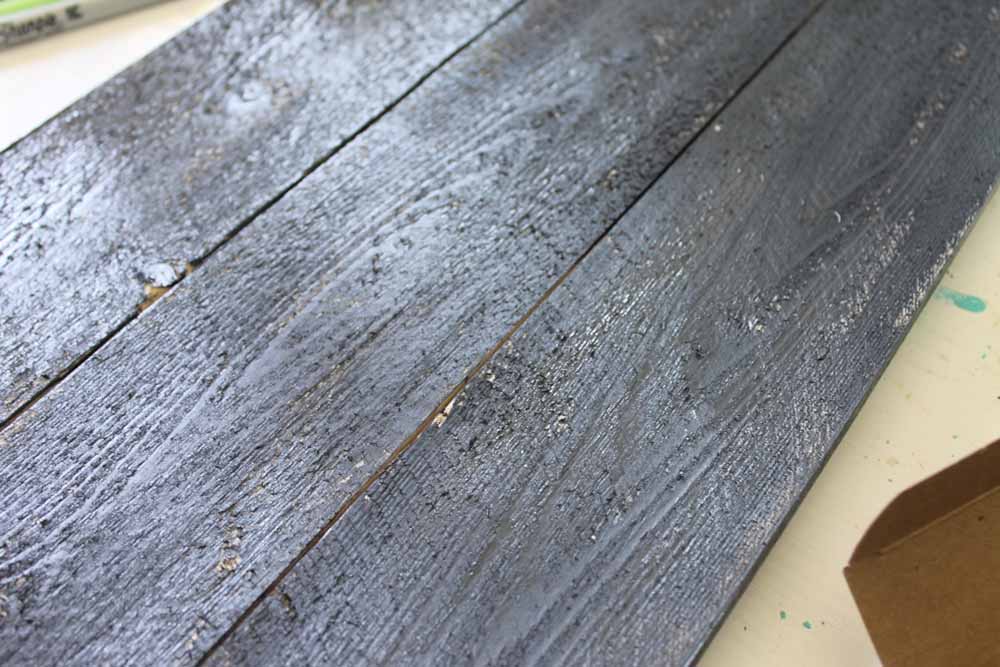 You then need to print the mason jar art file that you can find here. I printed mine on the poster setting of my printer so that it took up four sheets of paper and was large enough for my sign. Then just cut away the edges with scissors and tape together to make one large piece for tracing.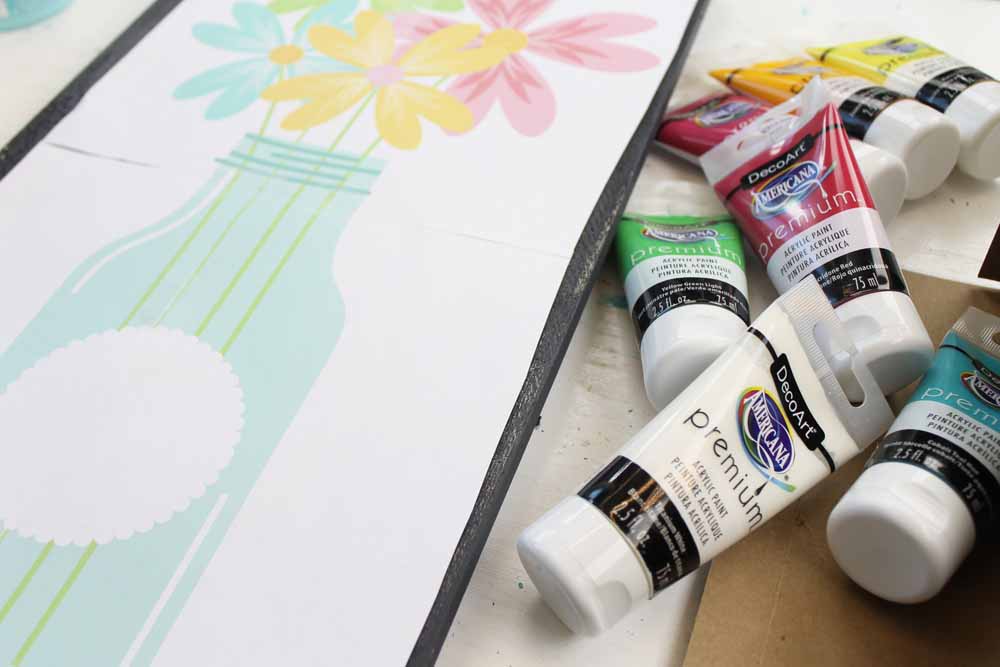 Put white transfer paper shiny side down on top of your dried sign. Add the flower mason jar print on top of this and tape everything into place. Then trace around every line with your pen.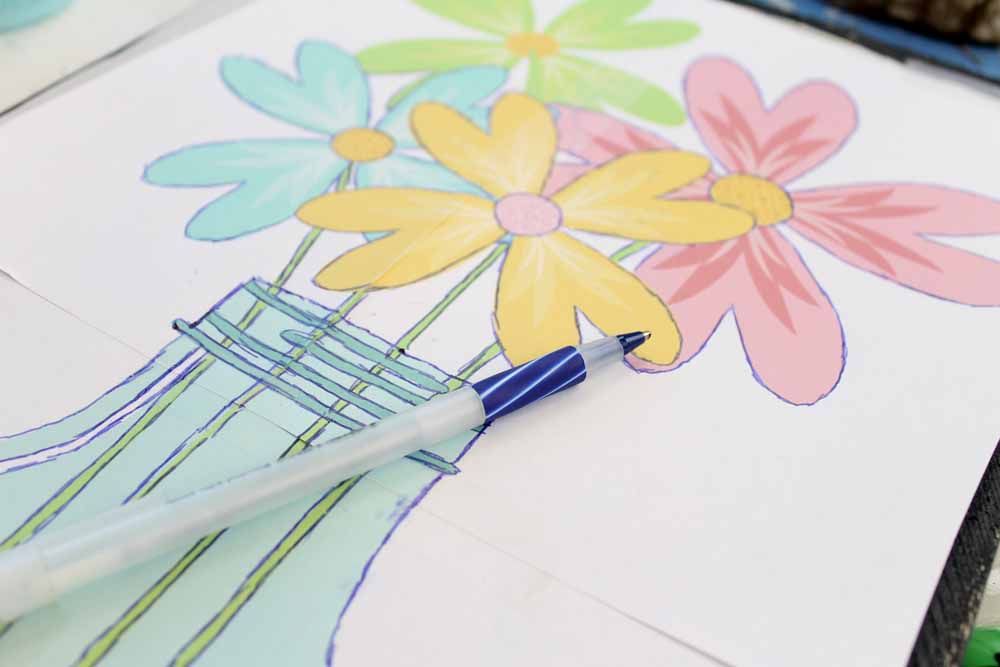 Once complete, you can lift the paper and tracing paper to reveal that your lines have been transferred to the sign. You can also look for black tracing paper especially if you want to use this same method on say a white sign.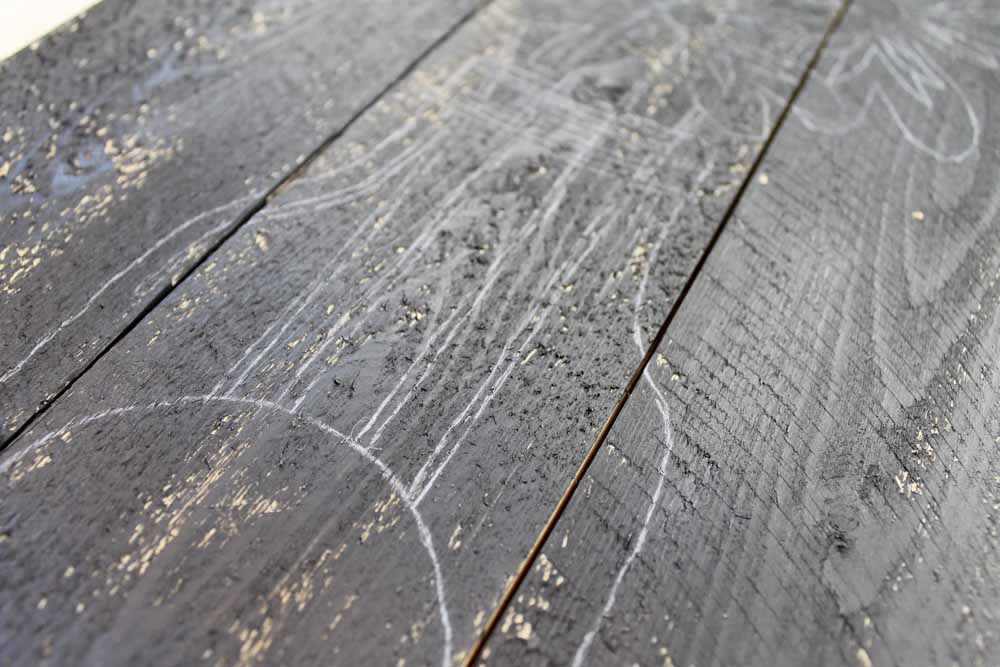 The rest is super easy! Start filling in your lines with different colors of paint. Mix colors to create your own shades or use them straight out of the bottle. Remember that this is your painted pallet and there are no rules.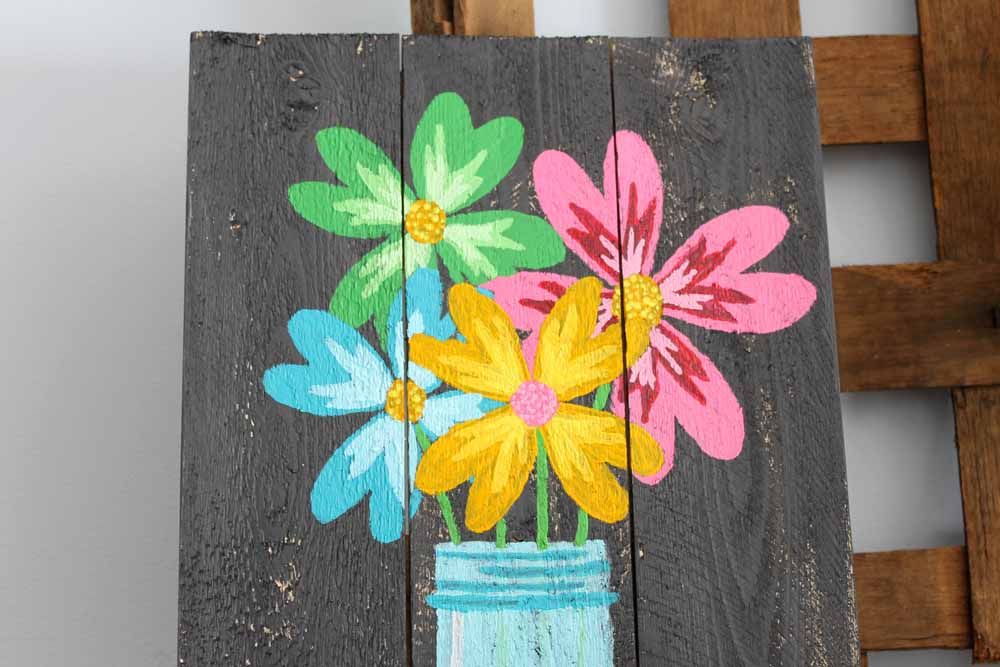 For the jar itself, I painted the stems first and allowed them to dry. Then I did one light teal coat over the top so it looks somewhat translucent. Paint on the label and add some script if desired.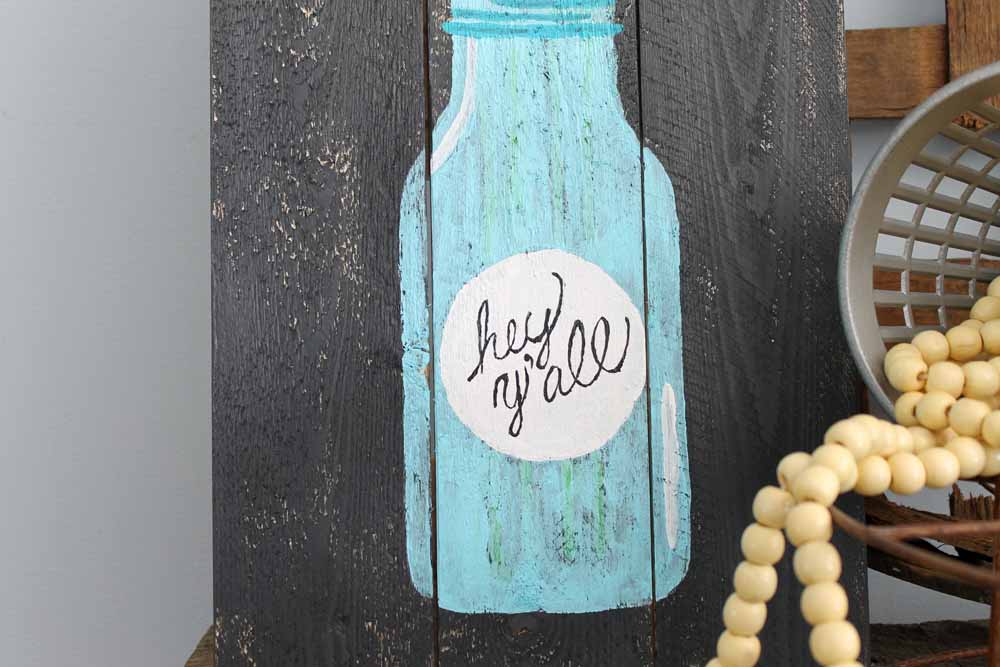 Once you are done painting in all of your lines, just set aside your project to dry completely. You can then add to a spring mantel for a big pop of color.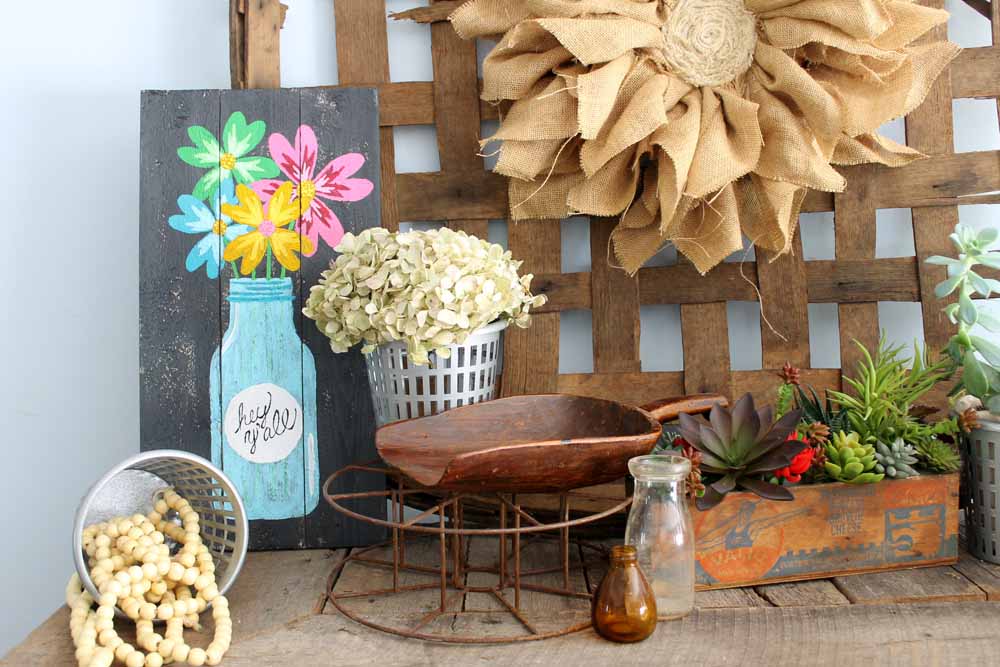 This one will also look great hanging on your wall. Let your imagination run wild and make your own painted pallet mason jar art today!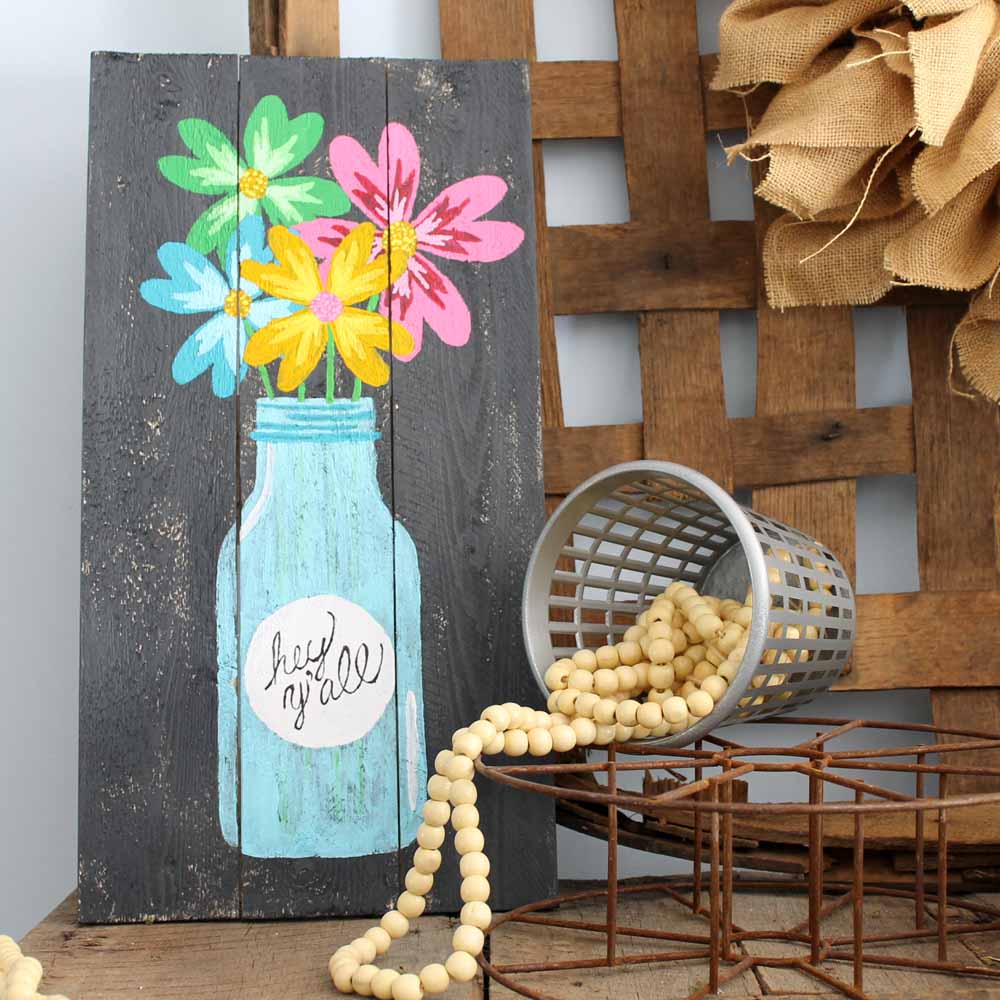 Want some more idea for crafts with jars? Try the bloggers joining in our series below!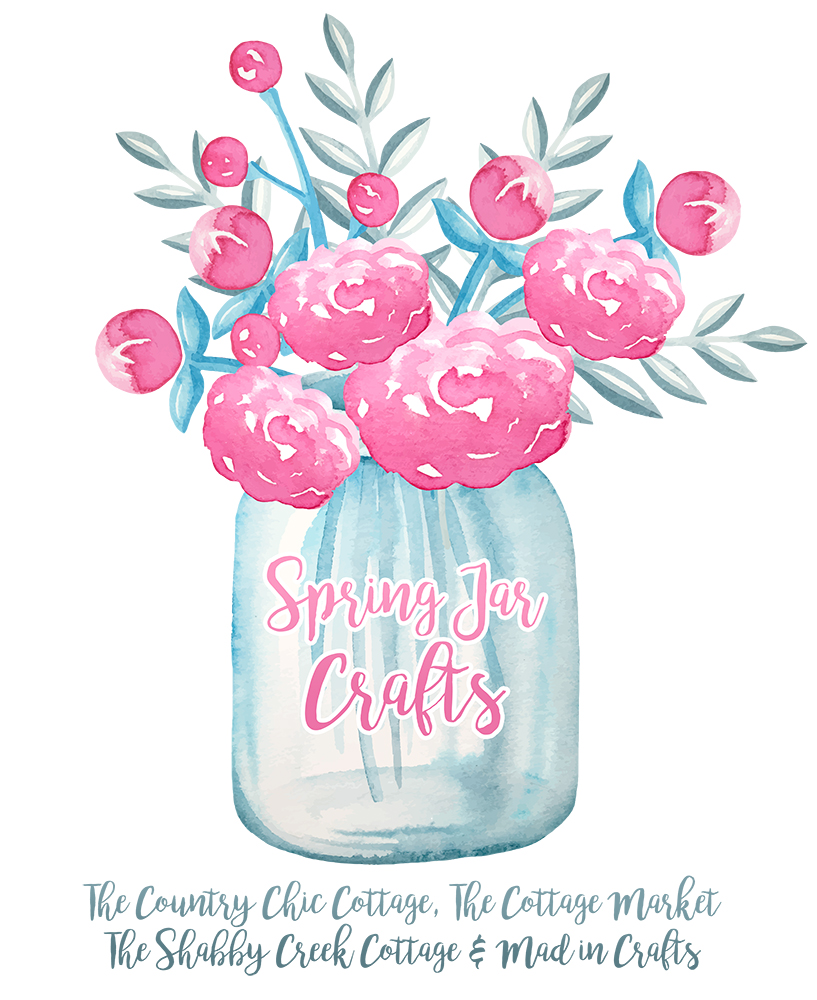 A Year of Jar Crafts
Sign up for our email list to get a FREE book with an entire year of jar crafts! 12 months, 12 crafts, tons of fun!