Today is all about monsters with these free printable stickers for toddlers. This sticker sheet is perfect for letting little ones build their own monsters any time you need to keep them occupied for a while. I also have a bunch of other fun monster-themed printables at the bottom of this post for you. If you have little ones that need something to do, this is one post you don't want to miss.
Free Printable Stickers for Toddlers
First, you will want to download the free printable monster sticker sheet. You can do that by signing up for the newsletter in the box below. Once you sign up, the sticker sheet will be sent to your email address where you can print it as many times as you would like. Look for a box below with a picture of the printable you would like. If you already get our newsletter, just add your information again as you will not be signed up for anything further.
Please note that this sticker sheet is for personal use only. You can also contact me if you have any issues with your download.
How to Use This Monster Sticker Sheet
Now that you have the free printable, what is the best way to use this sticker sheet? Well, you can actually use it a few different ways depending on the age of your children and their skill level. I am walking you through the options below and you can pick which will work best for your family.
Download and print the sticker sheet onto sticker paper or printable vinyl. NOTE: If you want to use a Cricut machine to cut it out, then you will want to upload the PNG file to Cricut Design Space.
Then you will need to cut around the monster bodies as well as the other pieces. For older kids, let them do the cutting to practice their scissor skills. For younger kids, adults should do the cutting or you can even use print then cut on a Cricut to do the work for you.
Once you have the pieces cut, it is time to let the kids have fun peeling and sticking the stickers to create all sorts of fun monsters. You may want to print several of these sheets as they will have a blast building their monsters.
For added fun, you can give your kids crayons or even markers to aid in the decorating of their monsters. This adds another level to the project and hopefully a little more time for them to be busy creating something amazing.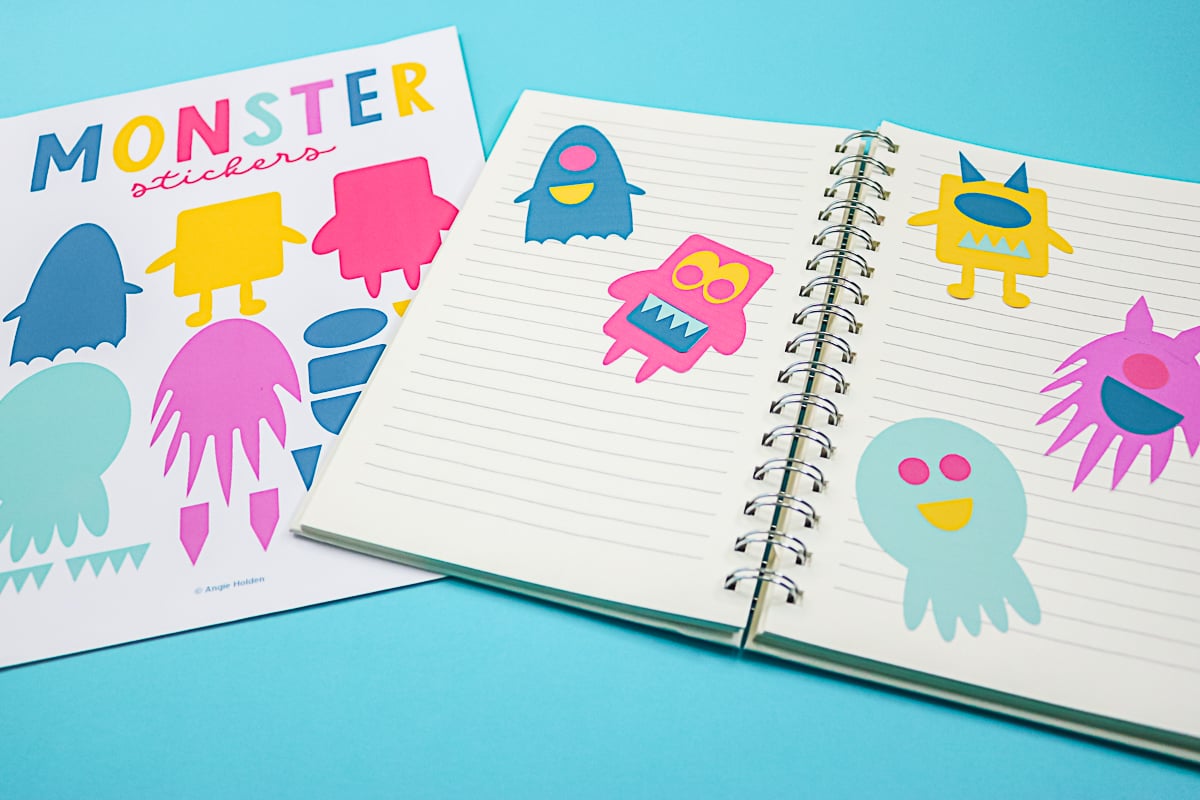 These stickers are great because they encourage imaginative play by allowing your child to create the monsters in their imagination. If you would like, you could add on other craft supplies like yarn, google eyes, glitter glue, and more. You will see their creativity bloom as you add more supplies to the fun.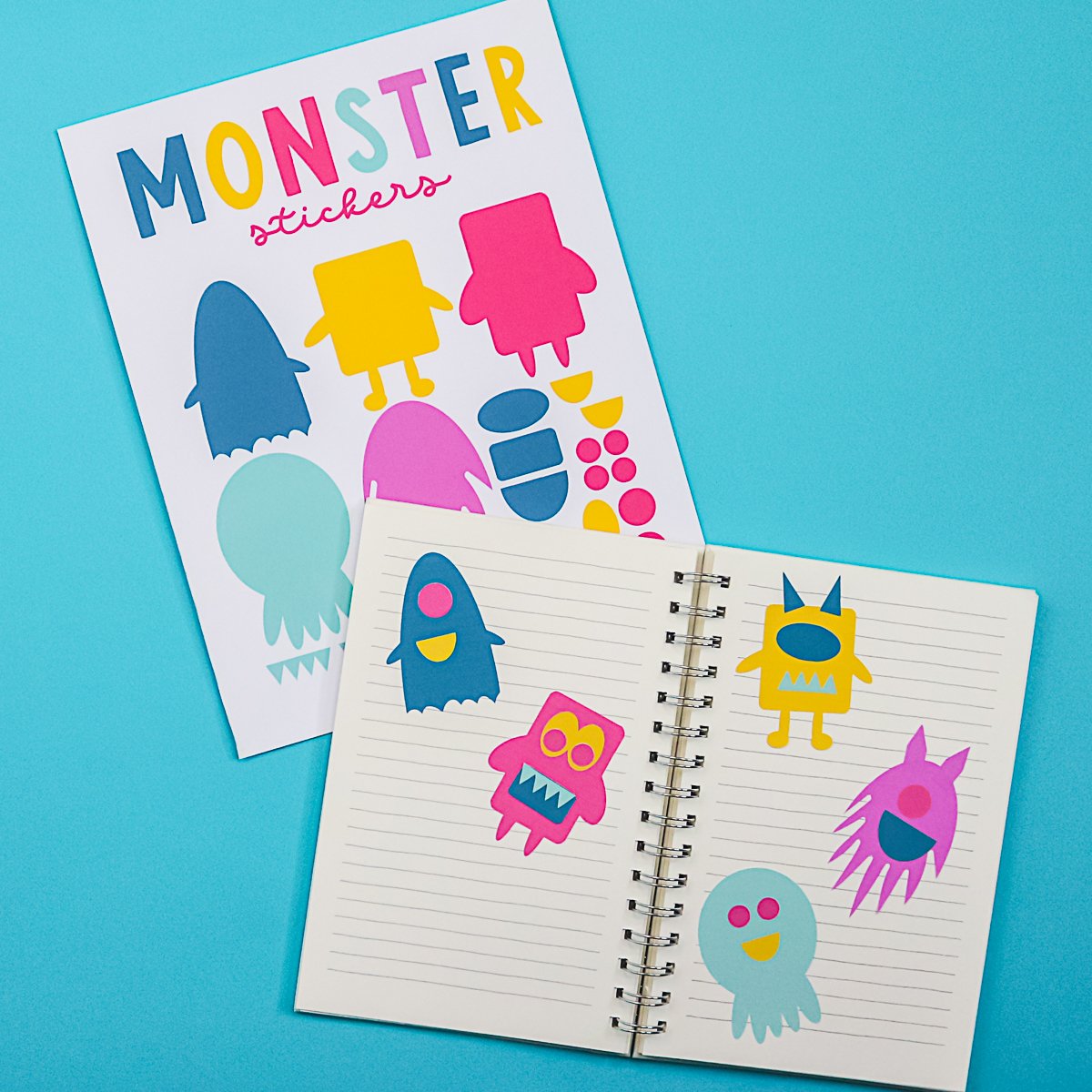 Enjoy these free printable stickers for toddlers and use them to keep your little ones busy any time of the year. I know they will love getting creative and building a cute monster that is all their own.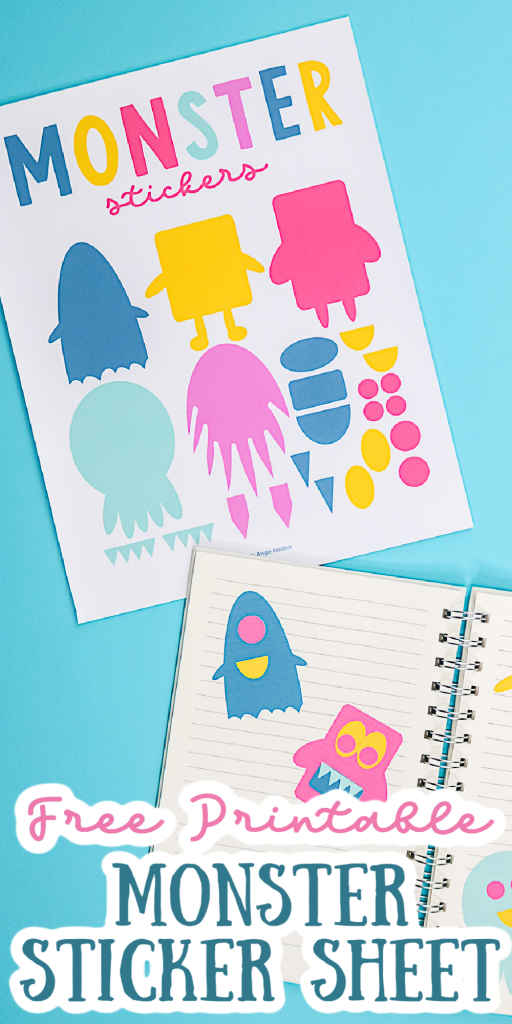 More Free Monster Printables
I did promise you even more free monster printables to use with your little ones or print for yourself! Well, here are some great ideas from my blog friends that you don't want to miss. Just click on each of the links below then follow the instructions on each page to download.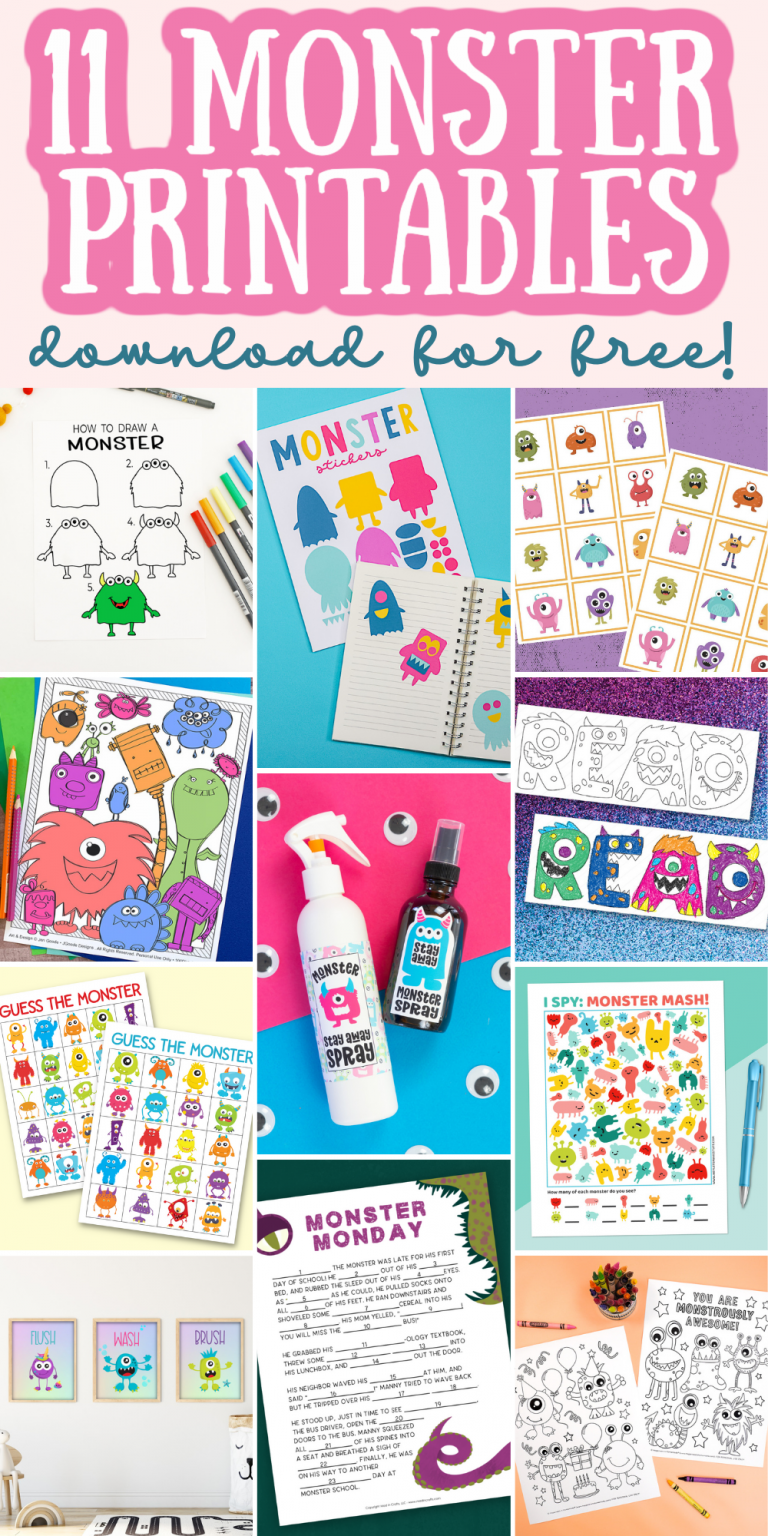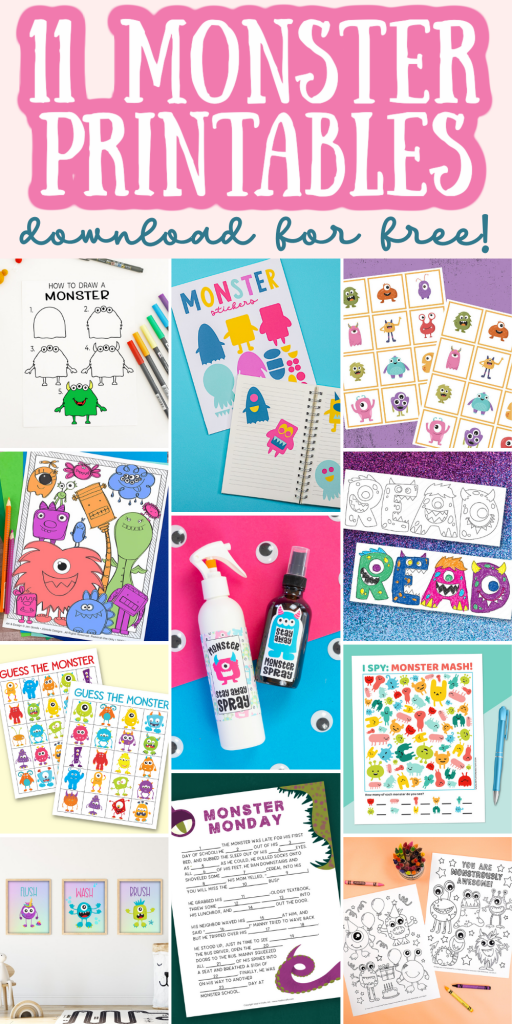 I hope you have enjoyed these free printable stickers for toddlers as well as these other cute printables. Hopefully they will keep your kids entertained anytime you need some help!