I think we are all searching for things to do at home right now. I have also been searching for a way to help during this unprecedented time in our nation's history. The one thing I do have is a ton of ideas. Crafts, organization, cleaning, and more. I finally figured out a way to deliver that content to you in bite-sized pieces so that maybe I can help you find things to do with your time at home. Are you ready to dive in?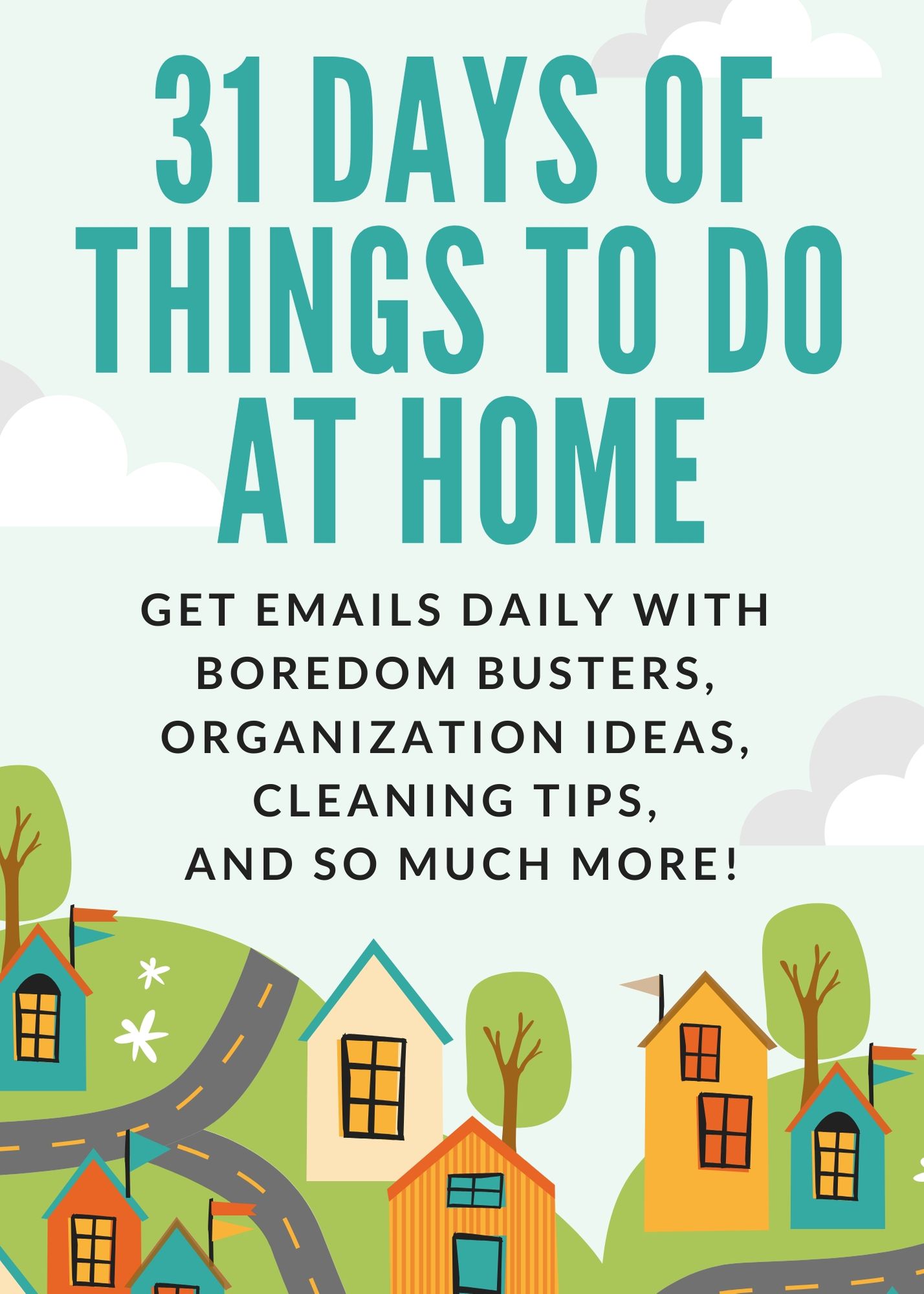 What types of things are we talking about?
As I said, I have a ton of content from blogging for over a decade. So, I have all of these ideas and you need ideas right now. The posts cover a wide range of topics but the most relevant ones that I found are:
Kids crafts
Printables
Organization
Cleaning
Adult crafts
Recycled crafts
Easy recipes
Meal planning
and more!
Does all of that sound good to you? Well, it is about to get better! I am going to do the combing through the archives for you and pick out the best content then deliver it right to you. How you may ask?
31 Days of Things To Do at Home
I am going to send am email to you every day for 31 days giving you tons of ideas surrounding each of these topics. You can ignore those that are not applicable to you and really dive into those days that you enjoy. Ready to join in? Just sign up for the newsletter in the form below and you will actually get the first email immediately.
I don't know about you but I need this small distraction from the day and an excuse to do anything except watch the television. So, sign up and get a little brightness in your inbox. Use a few ideas to brighten your days a bit. I know we can all use that right now.
Love this and want even more?
I am also finding that people are loving a few other older resources we have around here and I wanted to mention those for you as well in case you need them.
Whew! That is a lot! If you are looking for other things to do at home we haven't really covered, drop a comment below or feel free to send me an email. We are all in this together!