Today, we're going to talk about a Cricut subscription, but not the Cricut subscription you might be thinking about. This is a subscription that is for Cricut or sublimation that would give you fonts, files, and so much more. This subscription is not Cricut Access or anything to do with a Cricut website. I am going to introduce you to Creative Fabrica which is a separate website that has over 3 million fonts, SVG files, sublimation prints, and all of the things that you need to be creative. Currently, they are offering a one-month subscription to their website for just $1 and you don't want to miss it.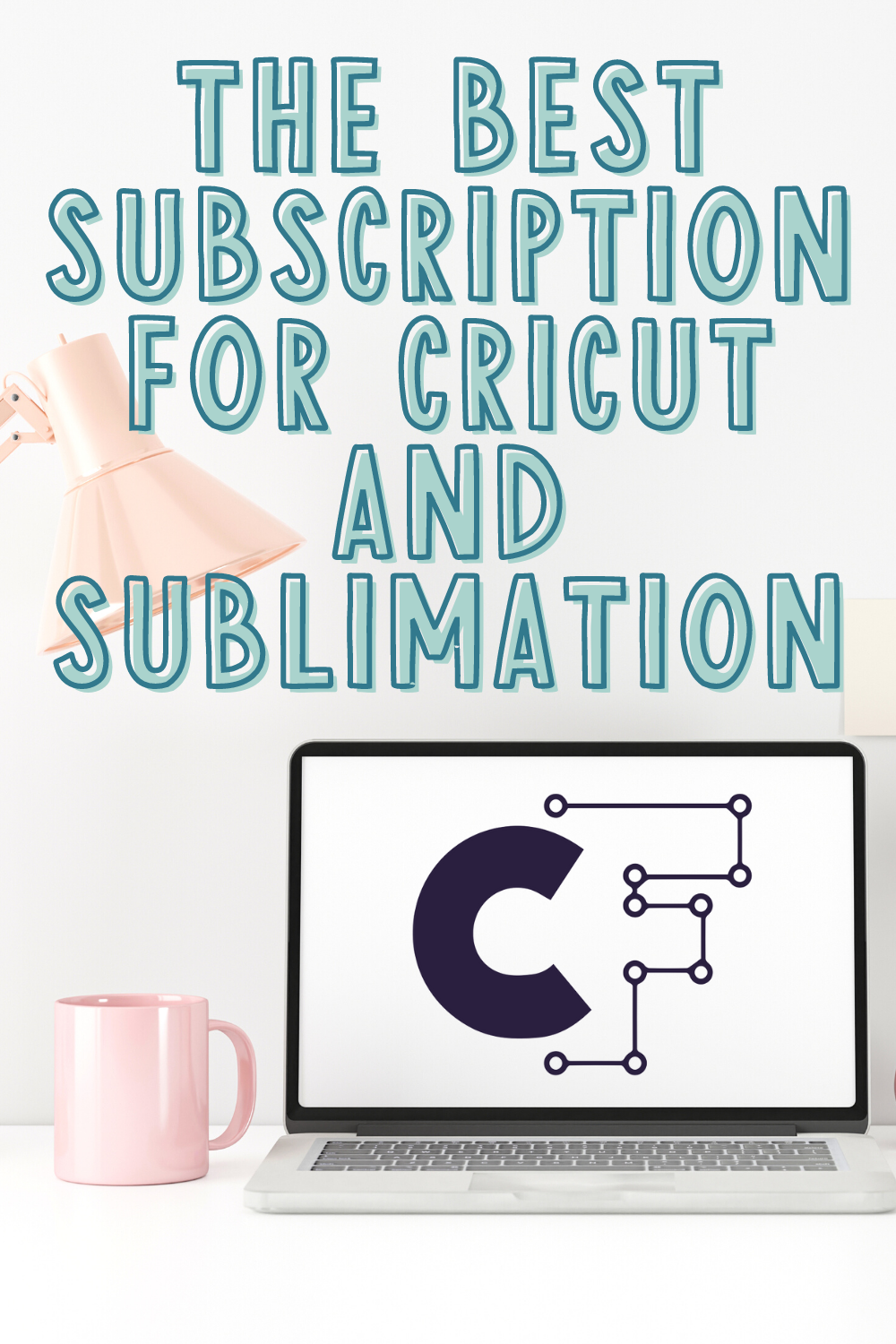 Sublimation and Cricut Subscription
I thought I would walk you through the website so you can see a bit more and some of the other benefits that they offer. You can click play on the video below to see more!
Can't watch the video or miss some of the information? You can also follow along below!
What is included in this subscription?
Is this a really great deal? Is this deal for you? Let's take a look at everything you get! The main benefit is over 4 million designs and the fact that they all come with a commercial license. There are designs, fonts, SVG files, and sublimation files. You will get access to all of the designs, and there are new designs added all the time. Here are a few other benefits that you may not realize you get!
Sign up for your subscription HERE!
Design Requests
This feature is called craft club. This is the thing that I'm most excited about that I don't think a lot of people realize. You can submit a design request right on the website and they will make the file you need. If you have something in mind and need an SVG file, just click "submit a design quest". You then submit what you're thinking about and your suggestions. They are a few criteria to make sure your design is accepted so be sure to read through those. This is an amazing way to get those ideas out of your head and into your Cricut machine.
Shape Cloud Generator
If you have seen these designs where there are tons of words in different shapes, this is one way to make those and the feature comes with your subscription. You just add words and then choose from different shapes or you can upload your own shape. Then, you can select from a variety of fonts and select a color. Then you would just download your design and upload it to your Cricut machine. If you ever thought about making shape cloud art, this is a great way to do that.
Font Cloud
There is also a font cloud to help you preview your text with all of the fonts you may own. Drop your fonts into Font Cloud, and then you can see all of them in one place. I use something similar, but it's on a whole different website. This is great that it's all included with your Creative Fabrica subscription.
Discounts
To get to the deals and discounts, you go to "crafts" and then "deals". This gives you tons of different discounts on other websites. There are coupon codes that you could use to purchase things like Bearly Art glue, which is actually one of my favorites. There are different places where you can purchase blanks, materials, and so much more. Definitely check out the deals area for all of your shopping needs because you get all of these discounts with your Cricut subscription.
Education
Next up is the online classes area. Just click "classes" at the top. You'll see a huge list of classes that you can take all with your Creative Fabrica subscription. Start clicking around and learning more about your machine and how to use it.
Sign up for your subscription HERE!
How to Use Creative Fabrica
Next, I thought we'd do an example search so you can see some of the things that you can find on Creative Fabrica. Let's say that I wanted to make a unicorn sublimation craft. I would probably type in unicorn sublimation. I'm going to get unicorn and sublimation things in here, but there will be files that are both. There are pages and pages of ideas just from the one search. There are tons of different unicorn ideas, and with my Creative Fabrica subscription, I just click on each one and download it. It's that easy to create something amazing!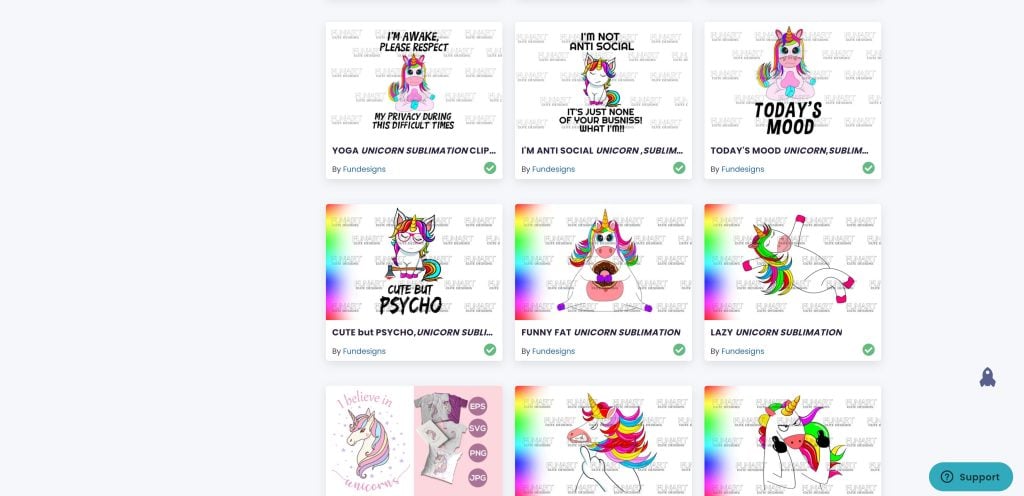 What does it cost?
The subscription is $1 for the first month and then it renews at $19 after that. The $19 is a discount from their regular subscription price. So, it's $1 for the first month, $19 after that, and that's a 35% discount. It really is an amazing deal for access to all of the fonts, files, and so much more. I really think this is a great option if you are looking for a sublimation or Cricut subscription. You can cancel at any time.
Sign up for your subscription HERE!
What Do I Like?
Let's talk about my favorite things about the subscription. The first thing would be the wide range of files that I can find on that website. The second thing would be that there is a commercial license included. Especially for those of you that are selling your products, the commercial license on every file and font on the Creative Fabrica website is mind-boggling. You can create so many things for your small business just with one subscription. It's well worth the fee.
Those are my favorite parts of the subscription and the website, but I would love to know your favorite parts. Have you tried the website before? Do you love it? Do you already have a subscription? Tell us why you love it in the comment section or ask any questions you might have about the deal or the website itself. If you haven't tried it, give this sublimation and Cricut subscription a try! I think you will find that you love all of the content on Creative Fabrica.