Free SVG sites can be a lifesaver when making things with your Cricut. Usually, these sites offer up SVG files for free (and some for sale) that you can upload right to Cricut Design Space. Then you can use these files to make things for yourself as well as gifts. So, what are my favorite sites for finding free SVG files? Read on to find out!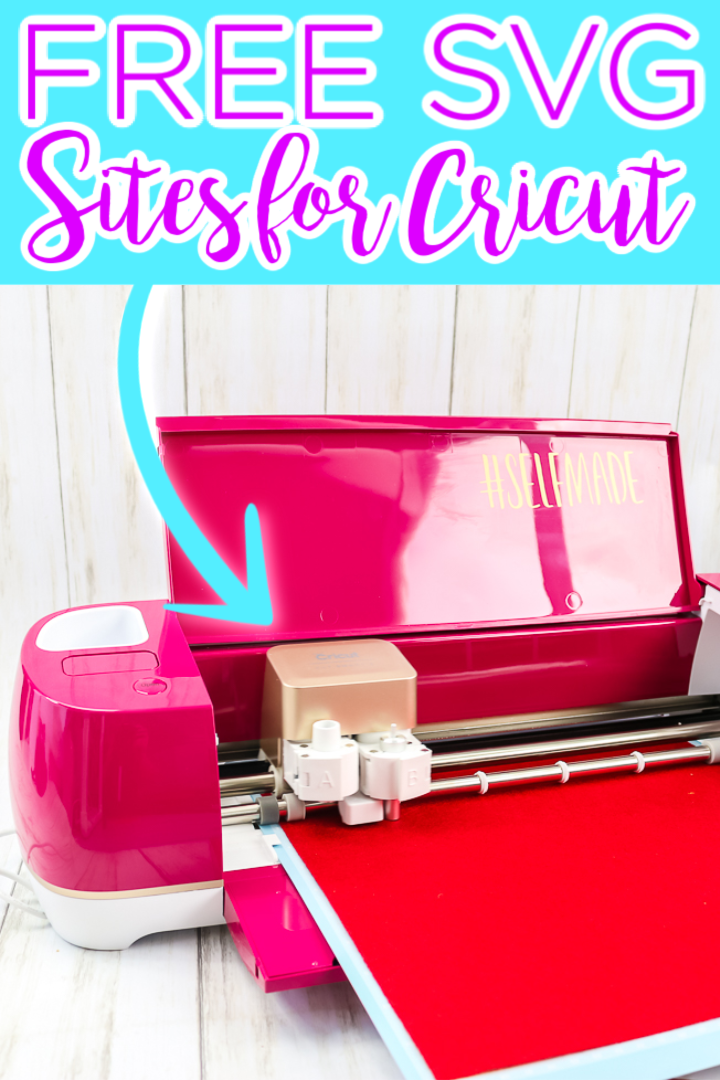 Free SVG Sites You Will Love
You can actually watch me as I walk you through my favorite sites for finding SVG files in the video below.
Can't watch the video or want the links to the websites? Here are my favorites!
The Country Chic Cottage – If you don't know, I offer free SVG files right here all of the time. You can see past files and sign up for our list so you don't miss any new ones.
Creative Fabrica – hands down my favorite source! There are so many freebies to choose from and they release new ones all of the time.
Design Bundles – freebies and great bundles that make the cost of SVGs you want to purchase super low. I love keeping an eye on this site for amazing free cut files.
So Fontsy – they rotate through freebies in their free area but you can really snag some great ones here.
Hungry JPG – usually there is just one freebie but it may be an SVG. I love keeping an eye on this one for free fonts too!
I have a few more that I have recently found that didn't make the video but you should definitely check them out!
Be sure to bookmark these as the freebies will change often and you want to download them when they are up!
How to Use Free SVGs on Your Cricut
Now that you have all of these great sources for SVG files, how do you actually use them on your Cricut machine? I have a tutorial for you! I actually walk through using an SVG on a Cricut on a computer, iOS, and Android. So, no matter which device you are using, you can use an SVG file with Cricut Design Space. You can see how to use an SVG file here.
SVG Licensing
You will also want to be aware of the licensing and use restrictions on any SVG that you download. I explain the different license types here. Be sure to note any restrictions when downloading so you don't use any files incorrectly.
Enjoy these free SVG sites and happy crafting!
New to Cricut?
Sign up for our email list here to download the Beginner's Guide to Cricut Design Space for FREE today!
Sign up to get the guide emailed to you!