Are you looking for the best image and SVG subscriptions on the web? There are so many subscription options out there I wanted to share some of my favorite places to subscribe to get the files I use in my crafts.
Some of these sites have both SVG and sublimation images and some only have SVG files. I would recommend really looking through each site before purchasing a subscription to see if it has the type of files you need for the projects you'll be making.
If you're unsure what an SVG file is, check out my "What is an SVG?" post.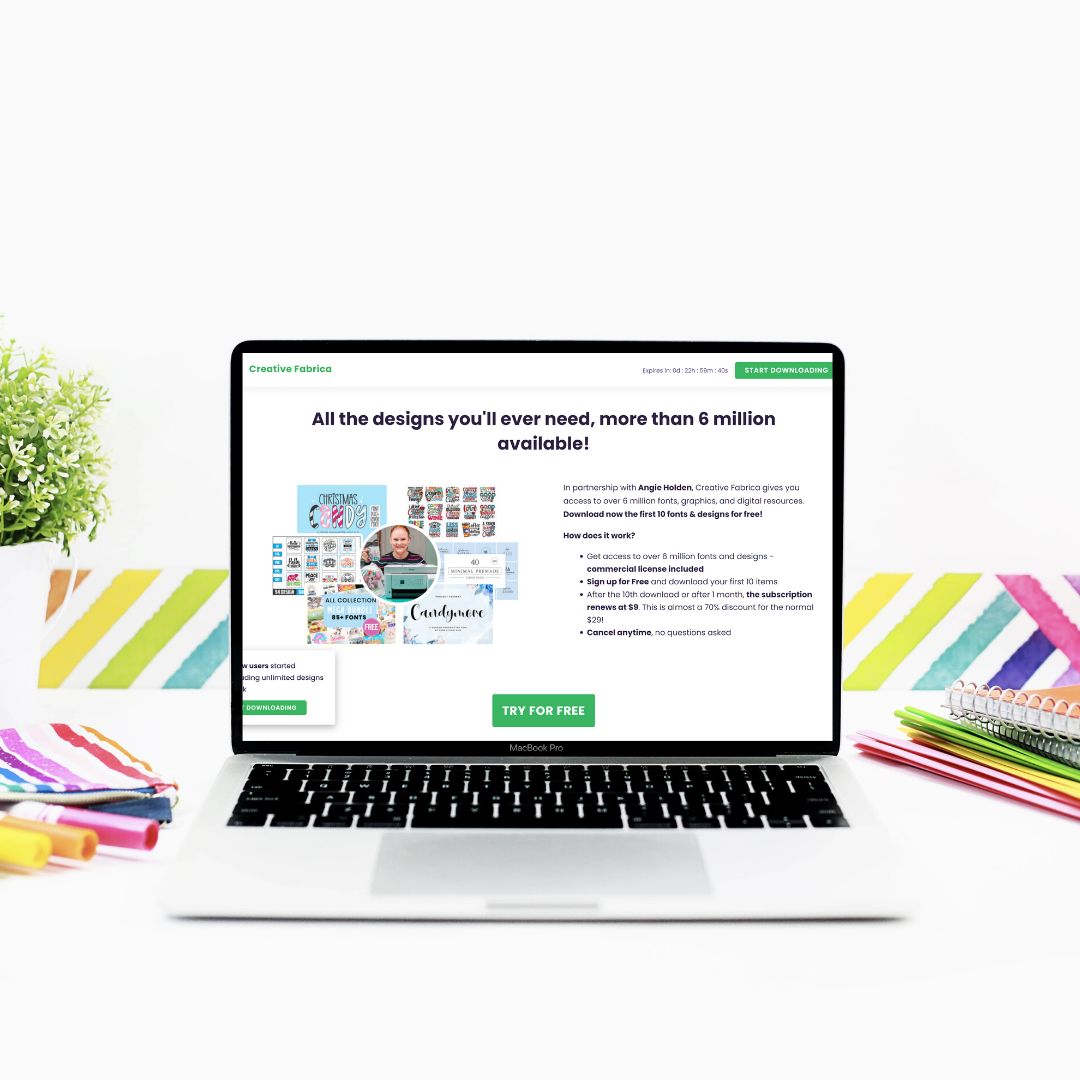 Why Get an Image and SVG Subscription?
Whether you're using a Cricut machine or a sublimation printer, you will need images or files to use with it. If you're a designer, you may use your own designs. If you're not, you'll need a source for your images.
There are a variety of sources to choose from. You can try sites with freebies, purchase individual files, or choose a site that has a subscription. You do not need to have a monthly image and SVG subscription, however, it can be really convenient.
Watch me walk through each of the sites I'll be covering by pressing play on the video below:
Commercial License
If you're selling your products you need to have a commercial license. Often times free downloads don't include a commercial license.
If you have an SVG subscription or a subscription to a website that sells images, you get a commercial license with your subscription. This means you can pick and choose the image or SVG you want and use it without worrying about licensing.
My 10 Favorite Image and SVG Subscriptions
Below are my favorite subscription sites. These are in no particular order. I encourage you to look at each site and see if it's right for you. Some sites have free SVG files you can try out too.
If you're in the market for a subscription, look into each different option, choose one that has the style you like and the type of files you need, and test it out. Get a subscription for a month or two and really pay attention to how often you're using it.
At the end of the month did you use it enough to justify the monthly cost? Do you still love the files? If you did, continue your subscription. If you didn't, maybe try a different subscription or take a break for a while. Which subscription is best for you is going to be an individual decision.
Cricut Access
If you have a Cricut machine, you likely know about Cricut Access. When working with a Cricut, it's the easiest subscription to have.
Cricut Access includes thousands of images, fonts, and projects. These are all included with your monthly fee. With the Cricut Angel Policy, you can make finished projects for commercial use.
Remember, things like Disney characters that are not included in Cricut Access, are licensed files. They are files you will have to purchase separately, they are for individual use only, and you cannot use them to make and sell projects.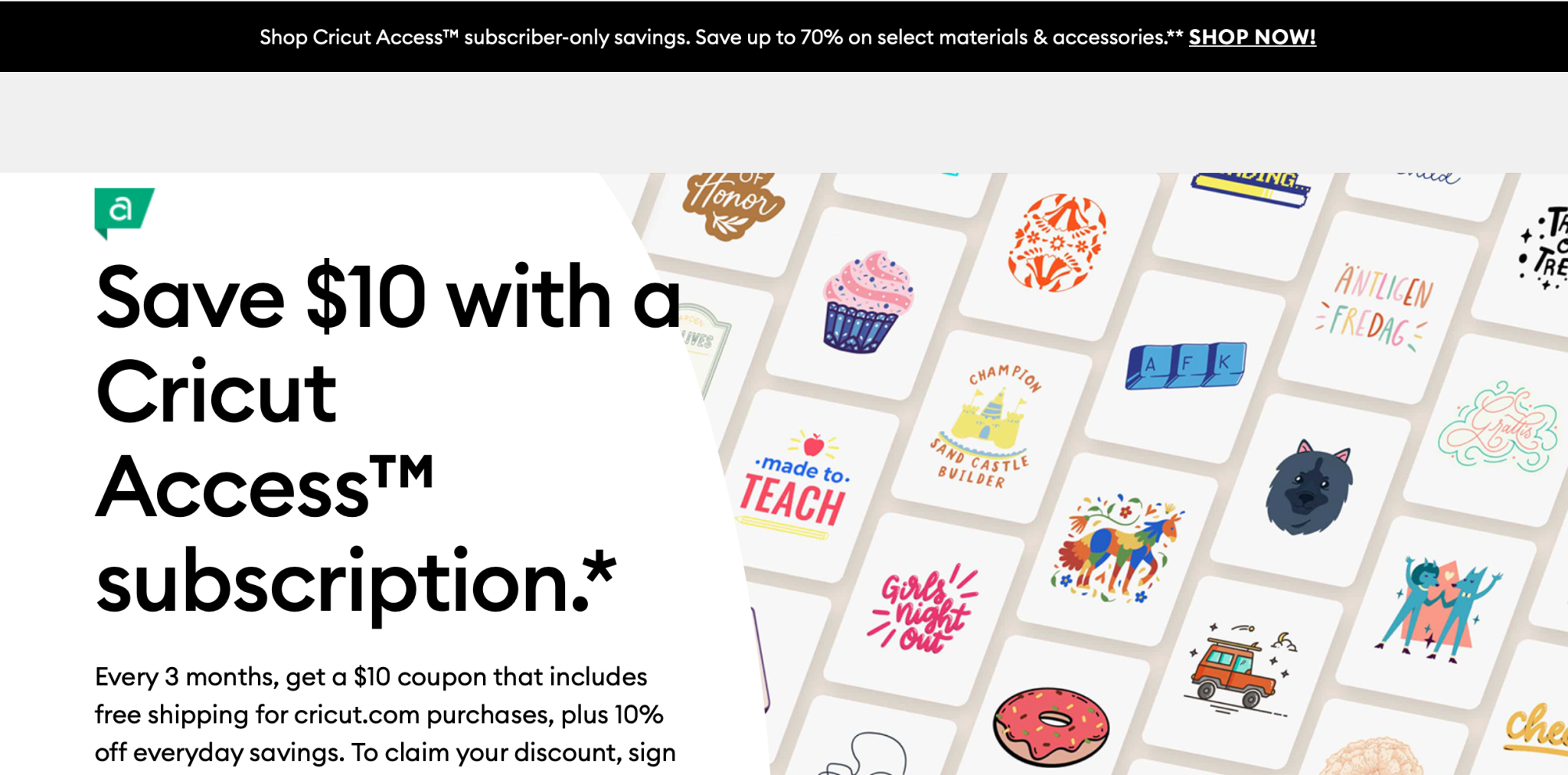 A lot of times, when you first purchase your Cricut machine, you can actually get a free month of Cricut Access. I encourage people to try it during that free trial to see how often they use it. Track the price of the files you use and see what it would cost if you didn't have the subscription. If you're not a fan of Cricut Access or you want to try something else, keep reading!
Creative Fabrica
If you've been here for any length of time you've heard me talk about Creative Fabrica. I have a subscription to Creative Fabrica because I love their images and subscription plan. They have a wide variety of fonts, SVG files, and sublimation files. The variety of files makes it convenient for me and all the different crafts I do.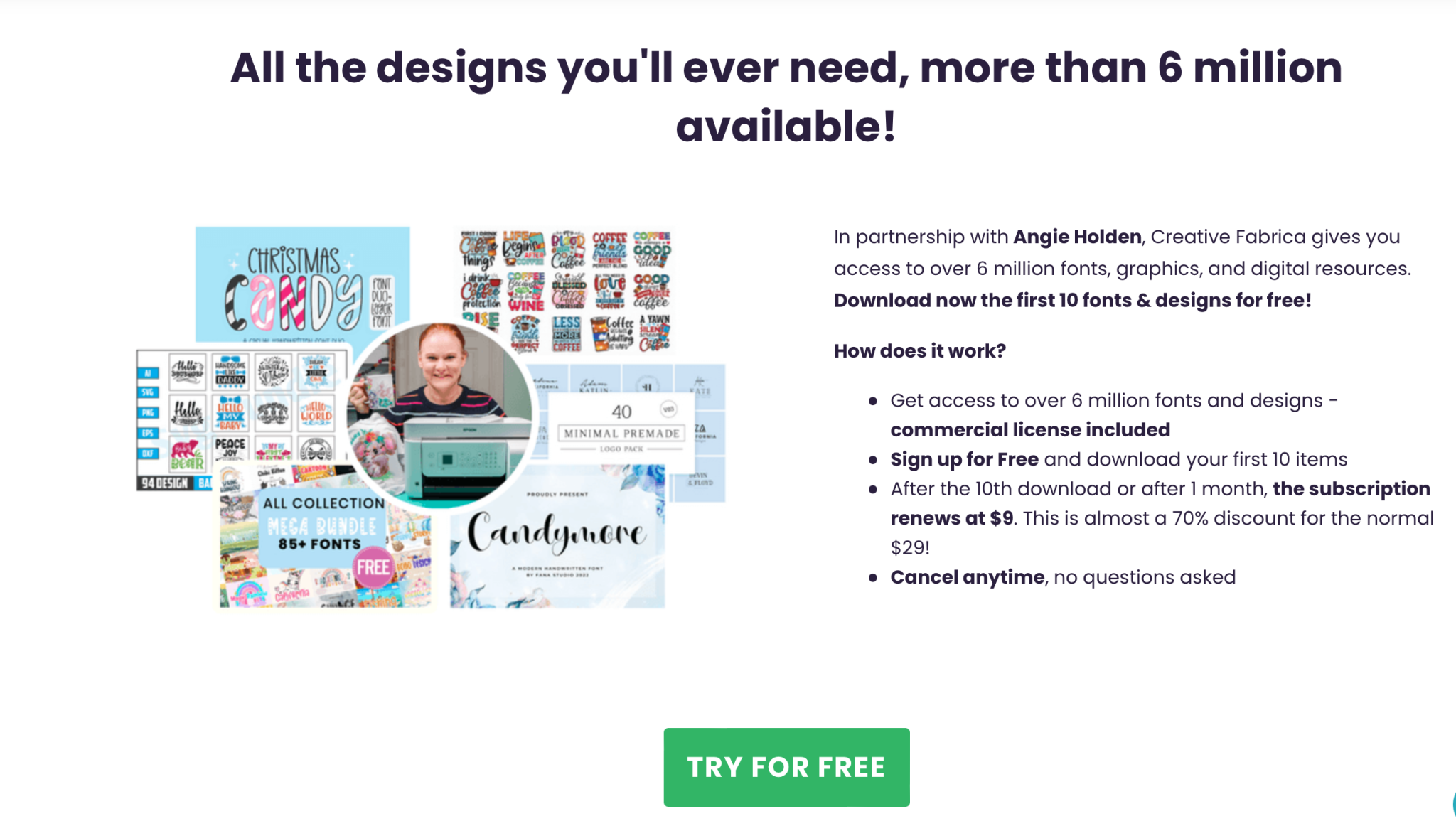 The one drawback I have found is the actual volume of files they have. If I'm searching for something specific, I often have to dig through hundreds of different files to find exactly what I need.
This means that sometimes searching and filtering down don't work. The excessive library is both a benefit and a drawback and that goes for my next site as well.
Design Bundles
Design Bundles is another site I actually had a subscription to at one time. The subscription works a little bit differently, which is the reason I don't have one anymore. For me, it's a little bit confusing. With your subscription, you actually get credits, and then you spend those credits. So it's not like you have access to everything all at once. If I didn't have enough credits for all the files I wanted to use in the month, I would have to buy the additional files separately.
In contrast, with Creative Fabrica, I can go in and download as many files as I want and they're all included with my subscription.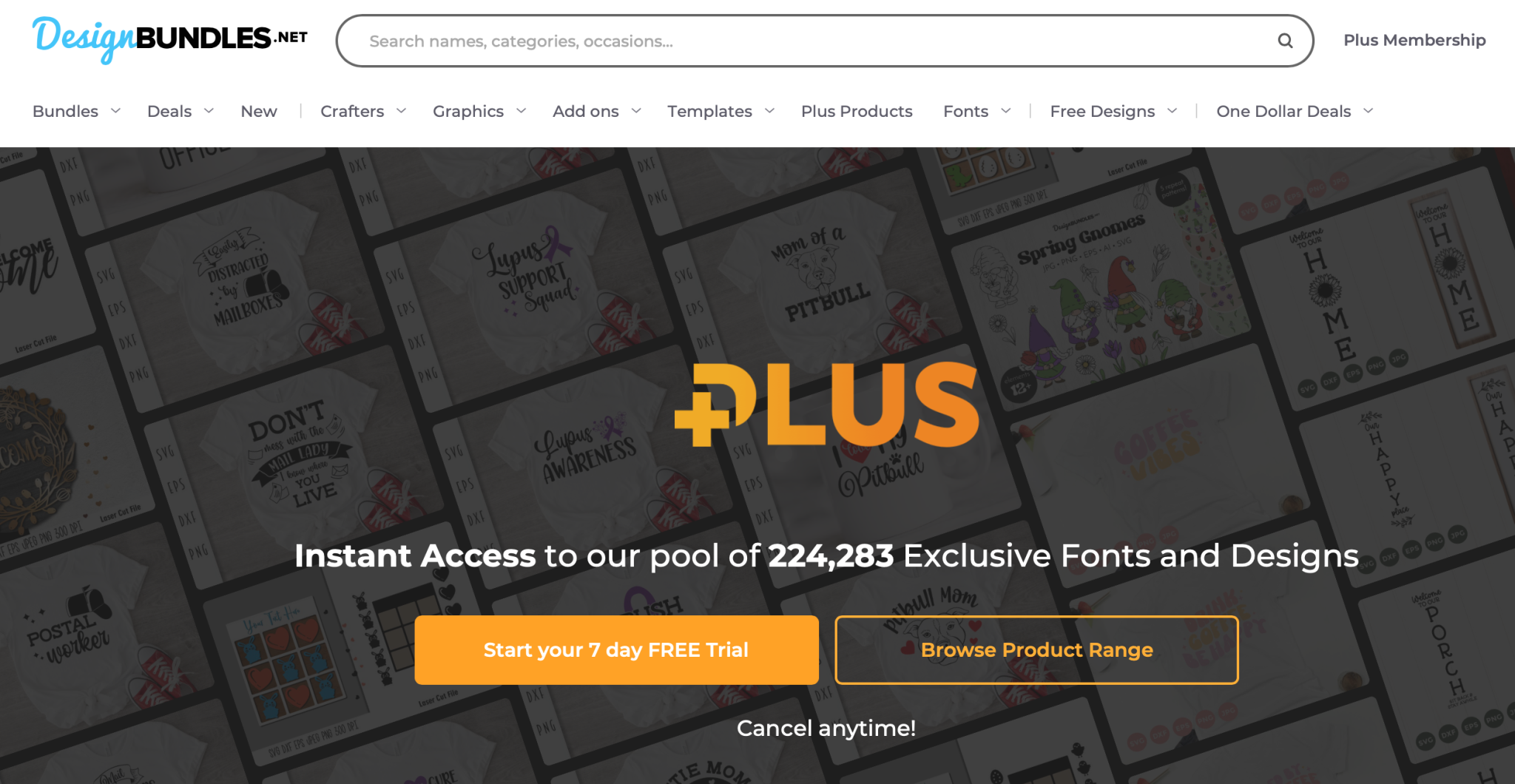 I will say their files are very good, look around and see if their subscription model works for you. I just wanted to note that it is a little different and confusing.
Smaller Image and SVG Subscription Sites
Creative Fabrica, Design Bundles, and Cricut Access are all larger companies with larger sites and libraries. A large variety of smaller businesses are now doing SVG and image subscriptions. If you find that you like the files on these sites, a subscription can be an amazing deal.
Hey, Let's Make Stuff SVG Club
Recently Cori from Hey, Let's Make stuff opened up her shop for subscriptions. With the subscription, you get access to all of her files. I really like her files and have used them in a lot of projects. Definitely check out her shop and her files and decide if her subscription is for you.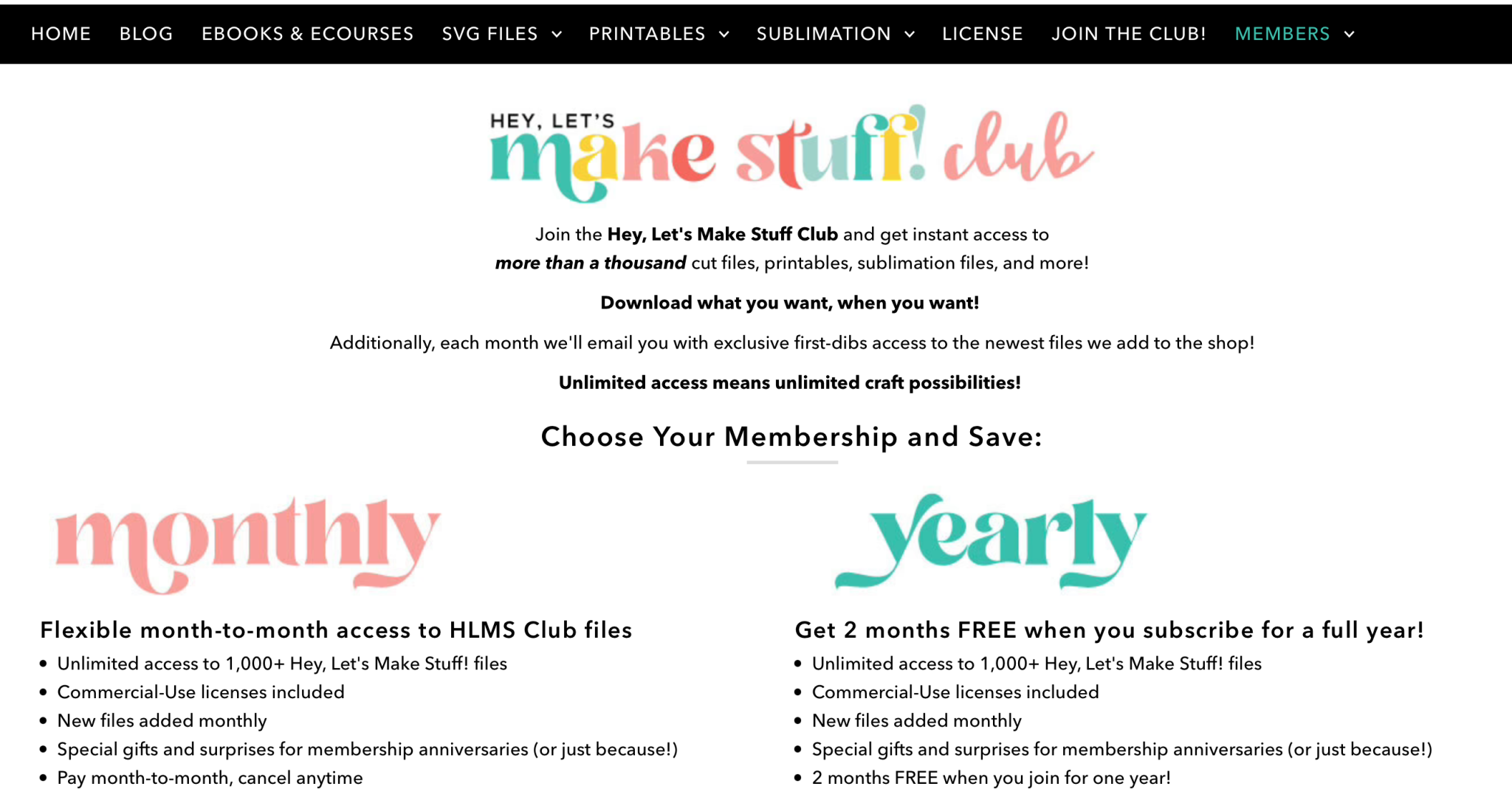 Abbi Kirsten Craft Membership
I didn't even realize that Abbi had a subscription until recently. I adore her files and think her subscription is well worth the money. Abbi includes digital images, files for paper flowers, and other paper crafts. Check it out and see if it's the right subscription for you.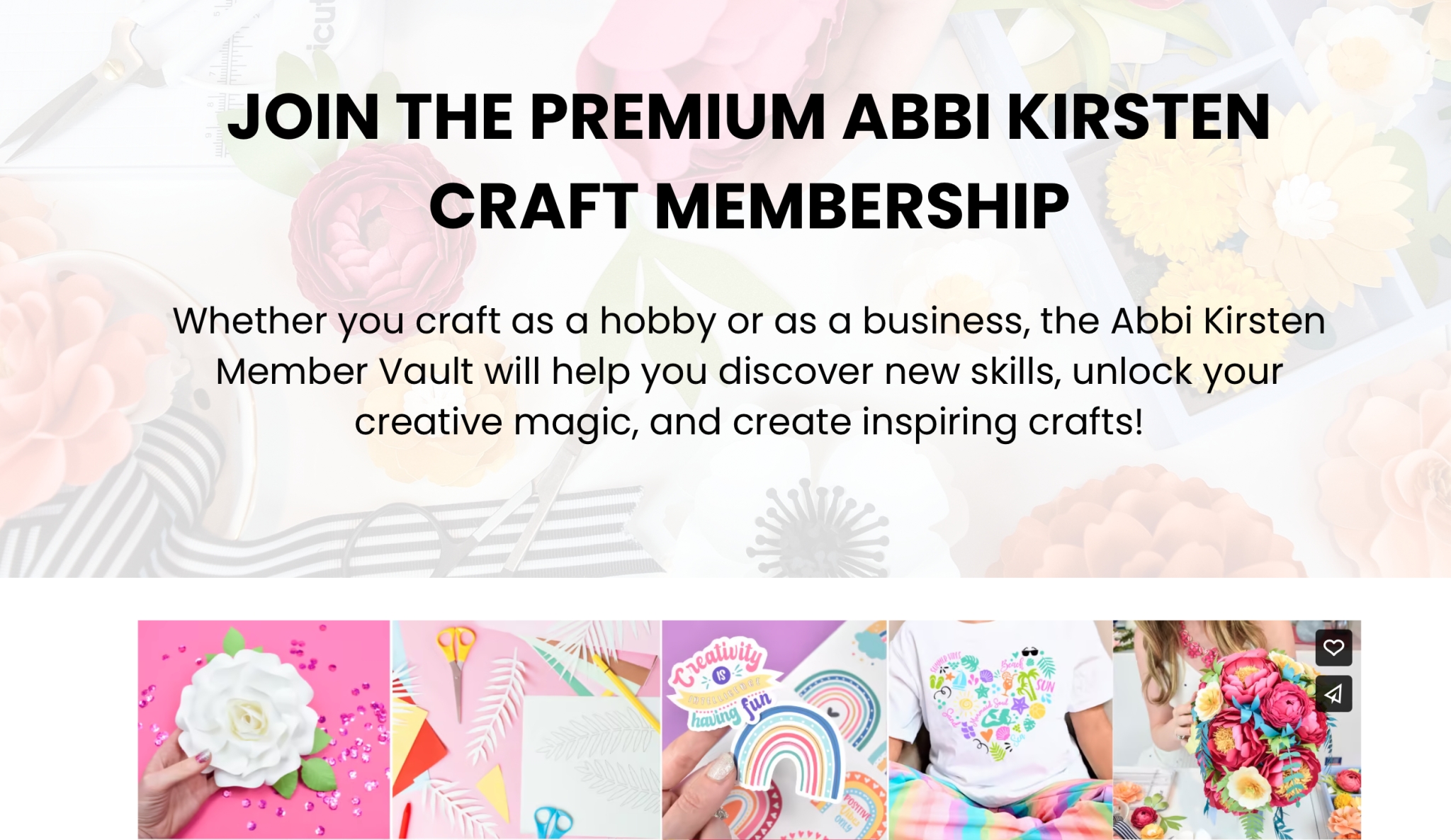 Weekend Craft SVG Membership
Michelle at Weekend Craft has an amazing SVG subscription. If you like her style, a subscription would be a great investment for your business. Michelle also includes a Facebook group and monthly live craft night with her subscription. You can also use code Angie20 to save 20% on your membership fee.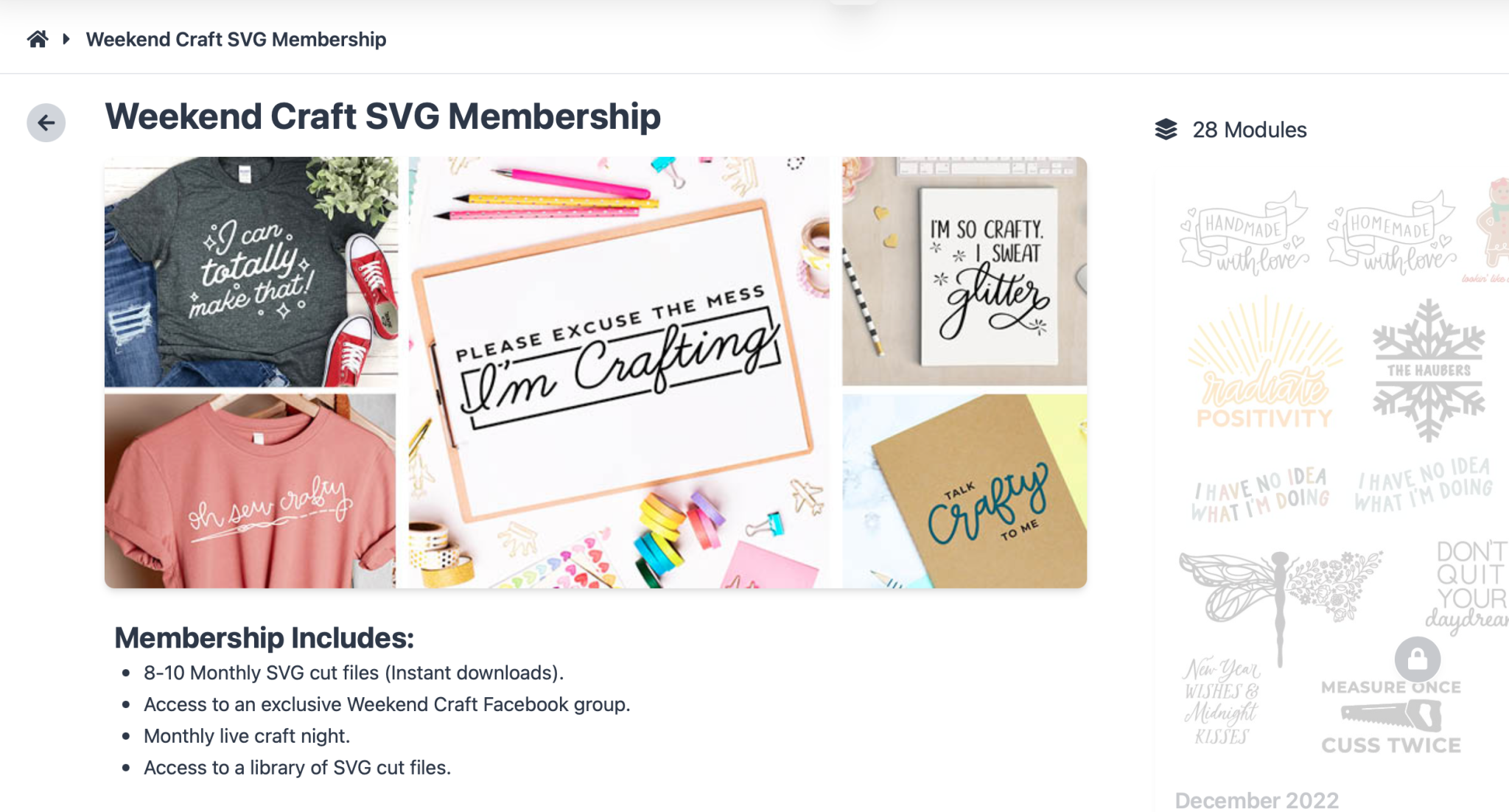 Lettered by Stephanie SVG Subscription
I've been a fan of Stephanie's for quite some time. I love her hand lettering and her subscription is a great way to get access to all of her hand-lettered files. You can make so many projects with the files included in her subscription. I encourage you to check her out.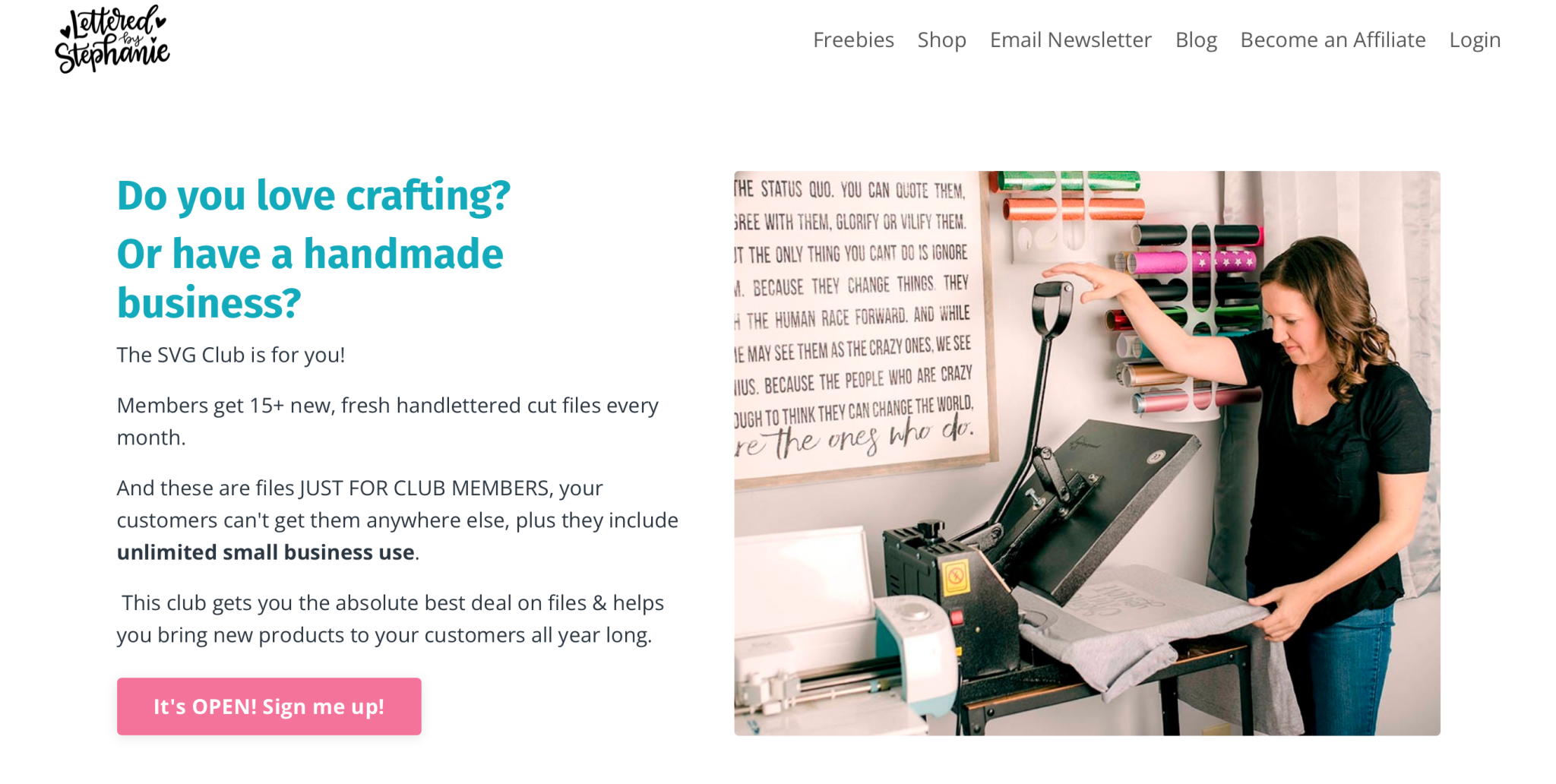 We Can Make That SVG Club
Next up is We Can Make That. I found this subscription while researching this video. The subscription looks really promising. I haven't actually tried this subscription myself but I think it's one you might want to check out if you're in the market for an SVG subscription.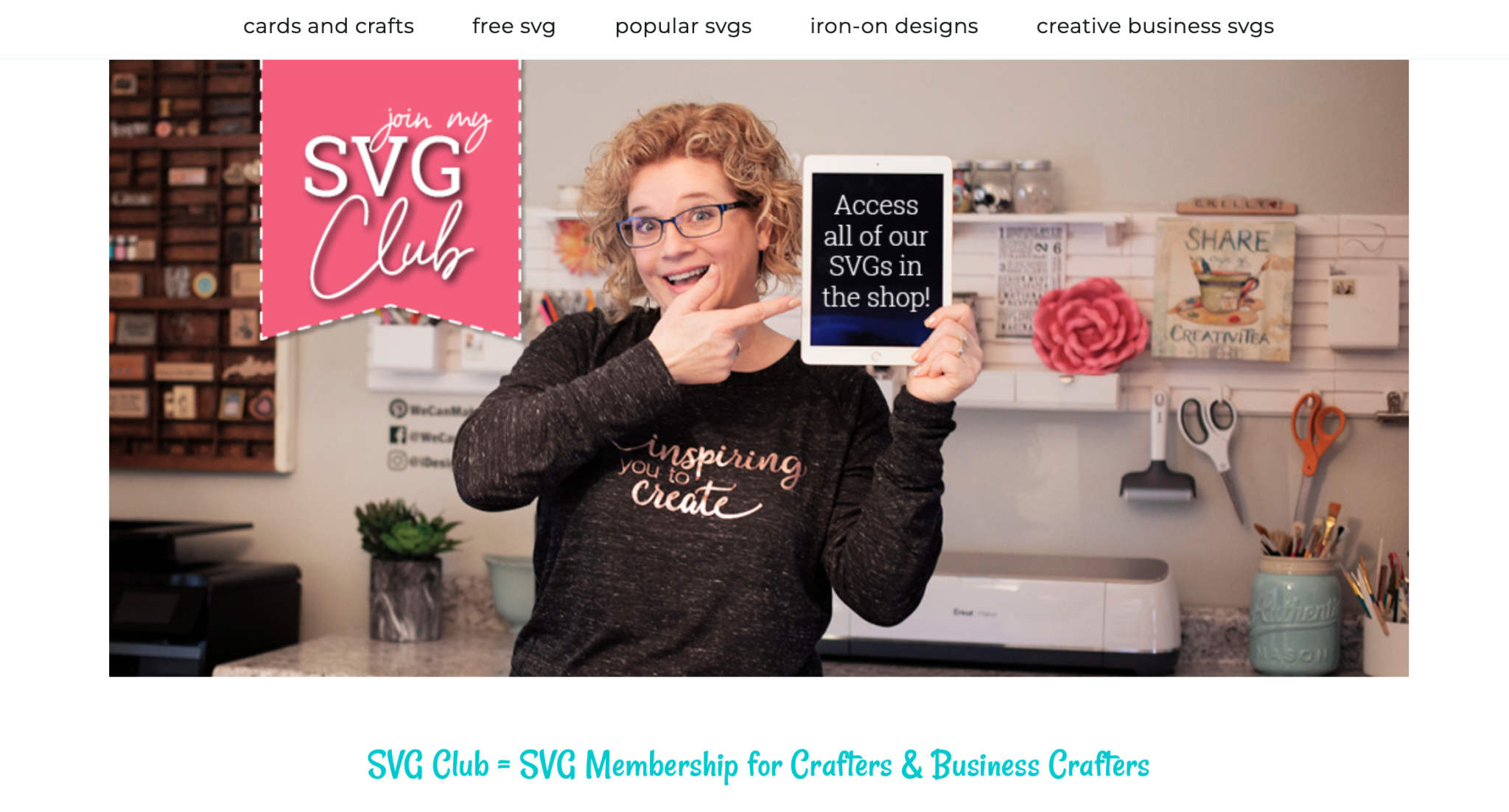 CraftBundles
CraftBundles I have known about for a while. I share their files all of the time and they have so many files. I think their subscription would be a really great deal. Their files have a certain style so look around and see if the style fits what you're looking for. If it does, check out their pricing and subscription.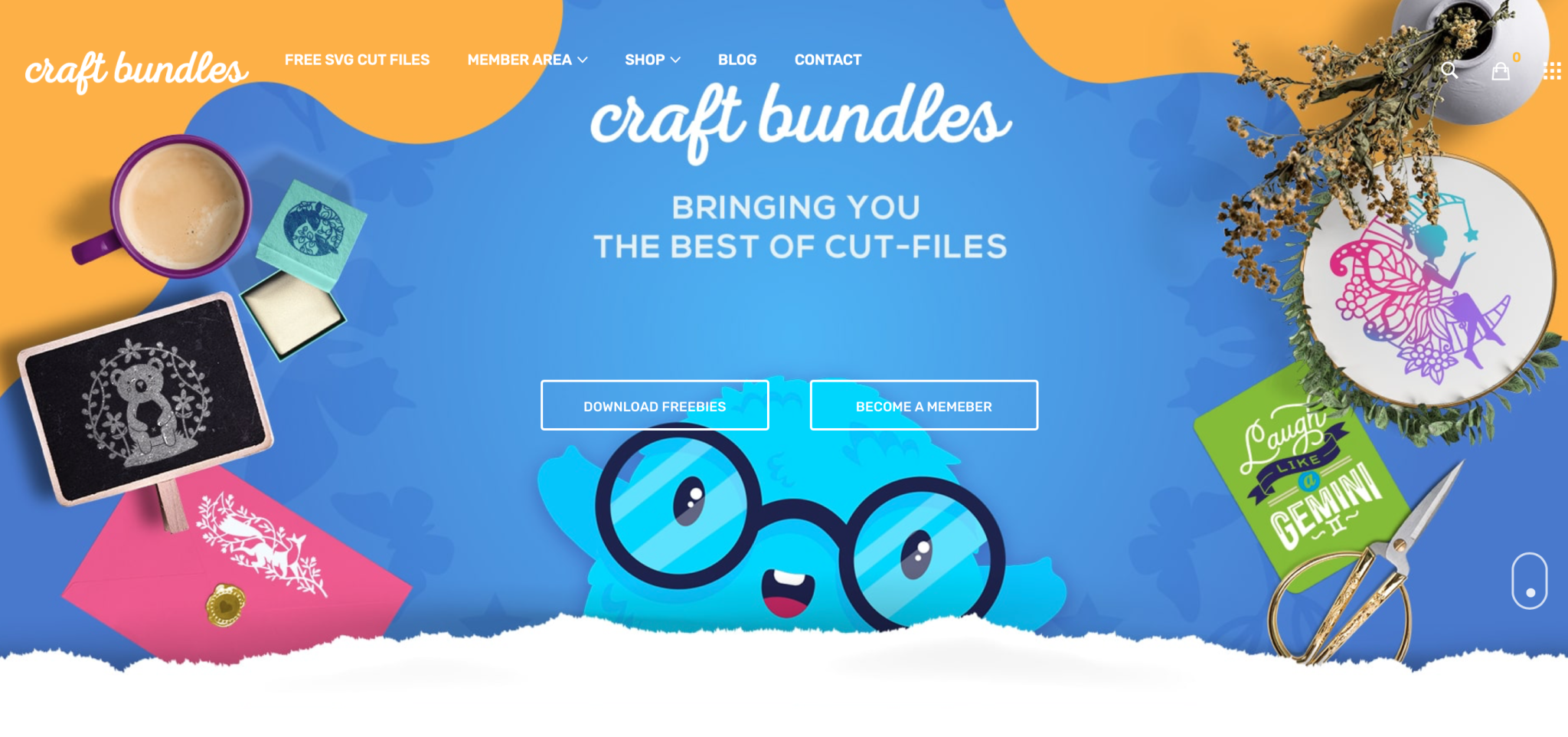 LoveSVG
LoveSVG is another site I've known about for a while. I share their files often. They're not as much my style as some of the other sites I've listed but they do have great files. They also have a great freebie library if you want to try out their files before subscribing.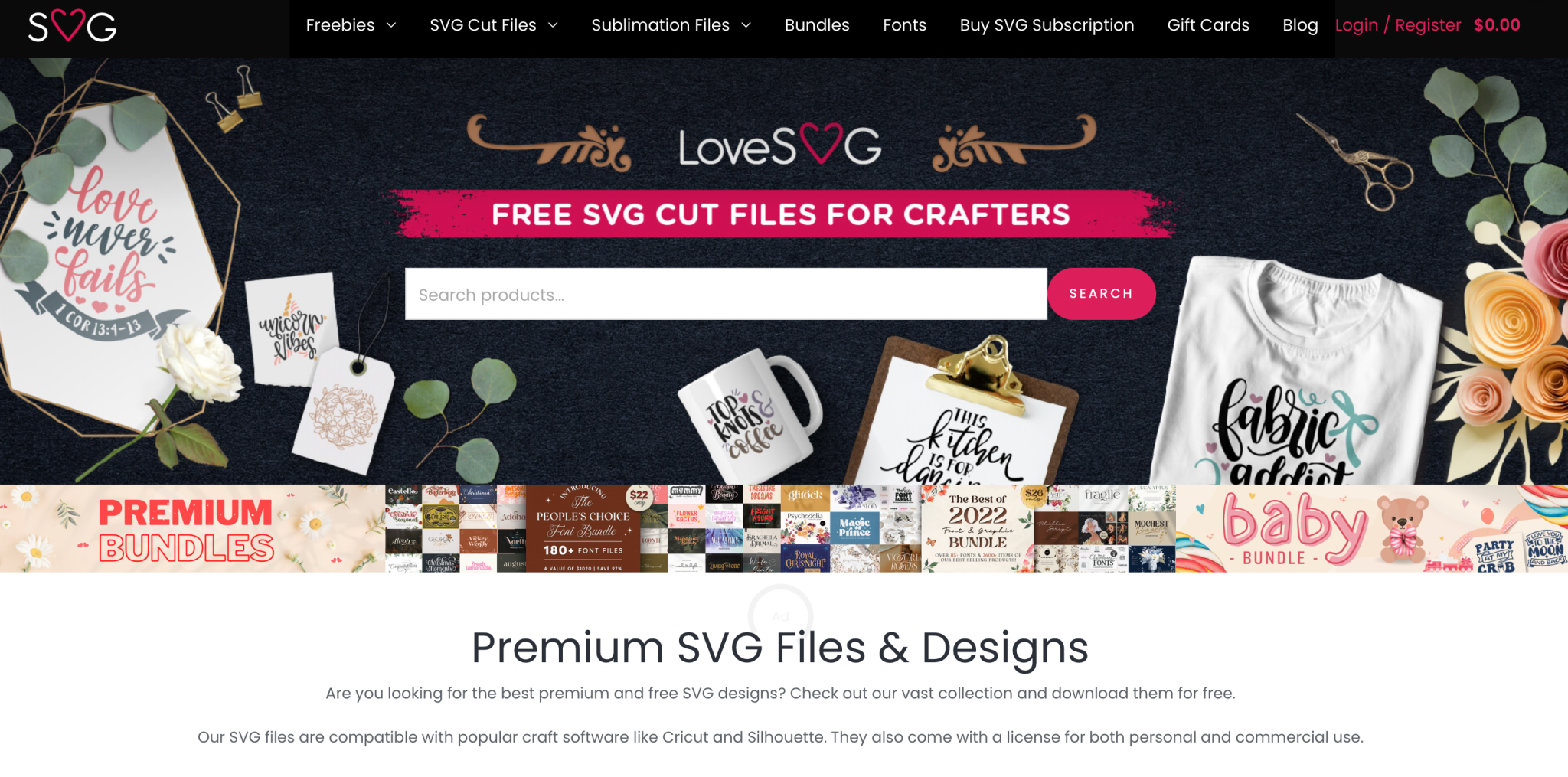 How Do You Decide Which Subscription is Right for You?
I've shared a lot of different image and SVG subscription options, you may be asking yourself "How do I choose?" I recommend that you look at each site and see which one has files you really love. I would start there. Sign up for a subscription for a month or two and see if you're using the images enough to make the monthly fee worth it.
Is it worth the money?
Personally, I think having a subscription is worth the cost if you're crafting regularly. I like having one or two places to search for the image I need instead of searching all the different websites. For me, a subscription works really well. I know if I want to sell my product I have the proper licensing to do that.
I hope I've answered the questions you have about image and SVG subscriptions. If you have additional questions, leave them in the comments below.