Sweaters say warm. Sweaters say fall. Why not make one into a pumpkin? Or two?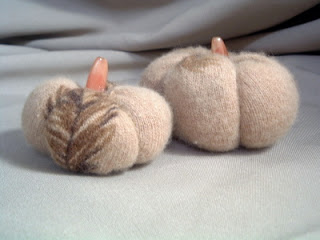 Now ain't they cute?? What do you need? A sweater sleeve! No sewing machine…I swear!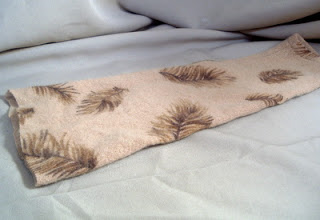 Cut it into three pieces. Or two if you want to make bigger pumpkins.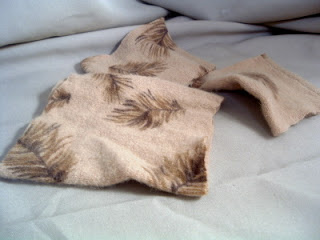 Turn your piece inside out and put a rubber band tightly on each end. Cut a small slit near the seam of the sweater arm.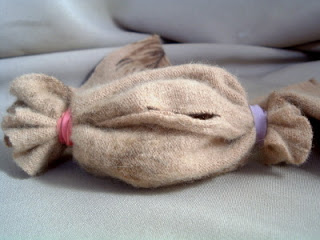 Turn the piece right side out through that slit you just cut and stuff it til it's full.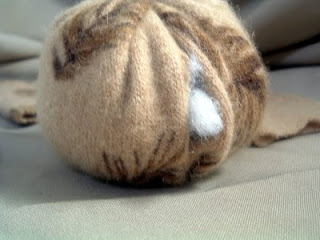 Hot glue that seam closed. Yep hot glue. It will work…promise… Then take a needle and embroidery thread and go all the way through the pumpkin through the center.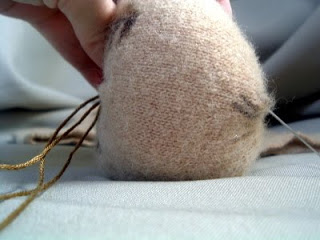 Keep going around the pumpkin and through the middle about 5 times in 5 different places. Makes it all pumpkin like. 😉 Tie off your thread and I added a bead at the top with hot glue as my stem.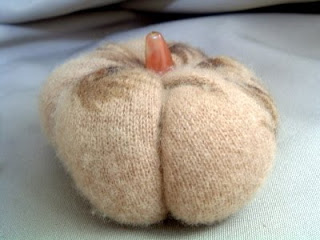 Mix it up and add a variety of things for stems! I made two of these beauties!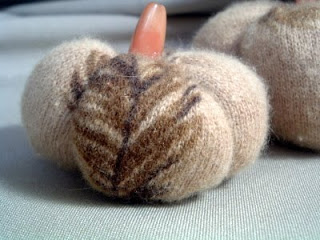 Too cute! And from an old sweater!!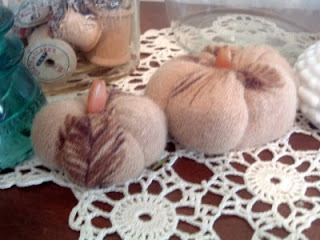 So I have given in and added this touch of fall to my home. Yes it is like 95 here…sigh…
Love this post? Be sure to subscribe to THE COUNTRY CHIC COTTAGE so you don't miss a thing!
Head on over to our fall projects gallery for lots of autumn decorating and craft projects.

Weekly Newsletter
Subscribe to get our latest content by email every week!