I made a table centerpiece for the fourth of July. Stars and stripes candles!! Are you ready to make your own?? Read on for the full tutorial! Yep a DIY guide oh how to make your own stars and stripes candles!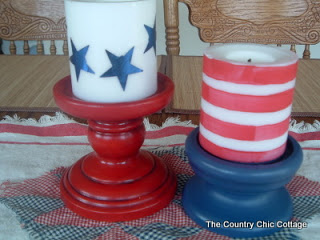 Let's start with the stripes candle. You will need some red craft paint and a brush.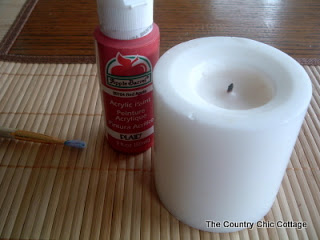 Did you just say "is that it??" Yep that is it! Just paint on stripes with your brush. I just stayed as even as possible. If you come over with a level and a ruler…um…they will not be perfect!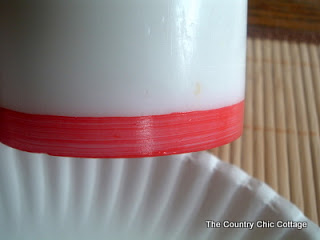 But you are not going to come at them with a ruler are you?? I didn't think so! So just paint on your red stripes and let em dry!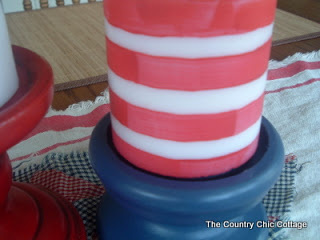 Now for the stars candle. Mod podge — my friend! And I got this stars garland at the dollar tree.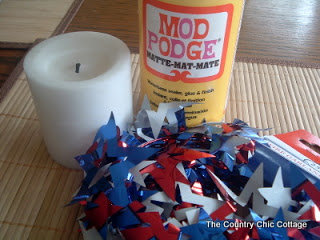 Just snip off a few of those blue stars.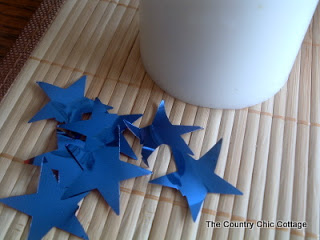 Mod Podge on your candle randomly and let dry! Yes that is it! I am all about easy!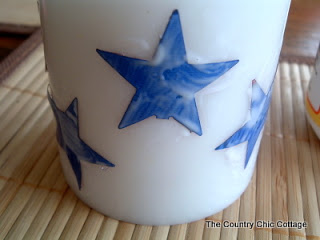 And your stars candle is complete!
But the red, white, and blue fun could not end there! Did you see what is under my candlesticks???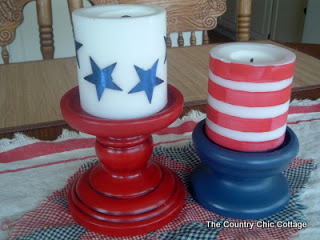 That my friends is a vintage quilt square in red, white, and blue! Swoon!! You can make a substitution of course! But I will keep the vintage goodness!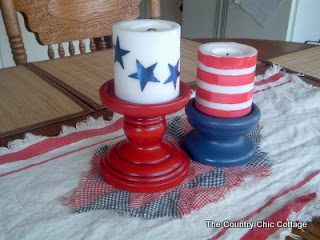 Now for the candlesticks themselves! Under the blue stars candle, I put a red candlestick I already had. Under the red stripes candle, I put a blue one that I gave a dose of spray paint. So break out some candle sticks and spray paint em!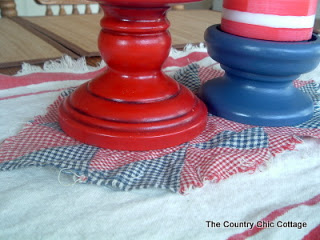 There you have it! My fourth of July centerpiece! A little vintage and a whole lotta red, white, and blue!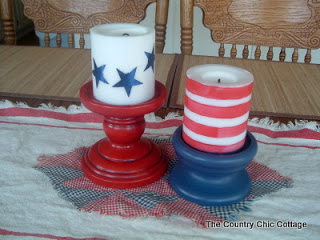 And yes those are my new bamboo placemats from the dollar tree in the background! Can you believe it is July already?? Well I can't! But I can live with the red, white, and blue cuteness!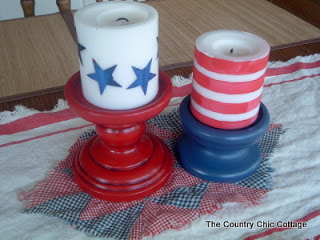 ~Thanks for stopping by!~
~Angie~