This DIY sports lamp is easy to make and perfect for any sports themed room. You can turn any lamp into something special with this easy technique. Grab your supplies and a lamp you love and get started. Don't love sports? You can actually use any shape that you would like with this tutorial!

Supplies needed to make your own DIY sports lamp:
Links may be affiliate links which means you do not pay anymore.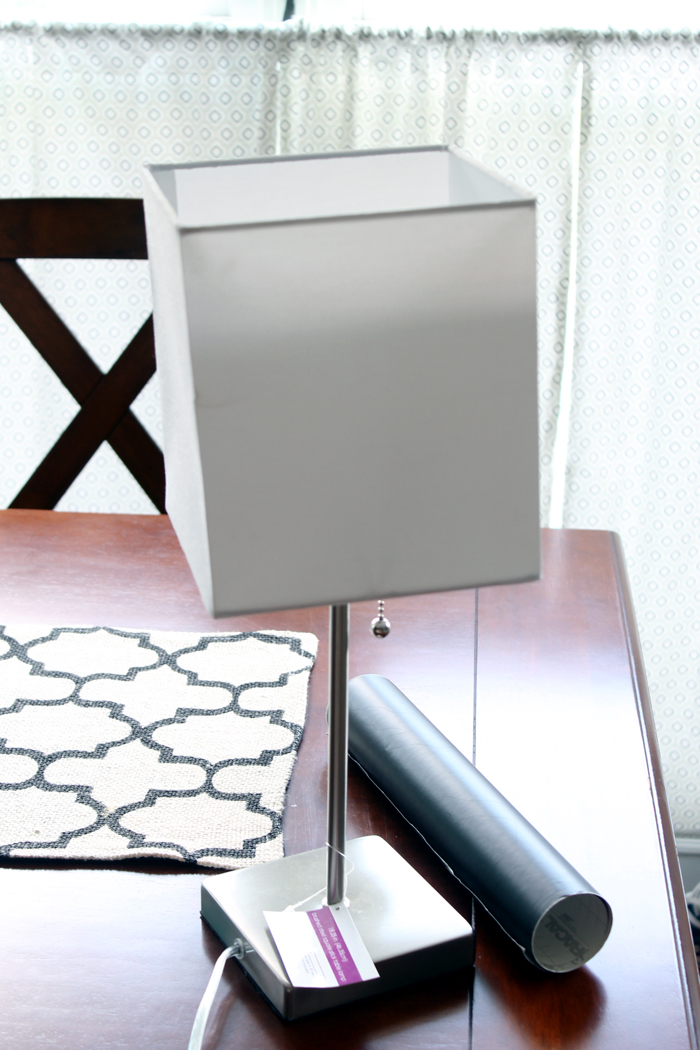 Start by cutting some shapes from the black vinyl. Measure your shade for the size of your images. A craft cutter makes quick work of this task. You can also trace the images using white transfer paper and use your scissors or craft knife. Weed out any excess vinyl and you will be left with something similar to the image below.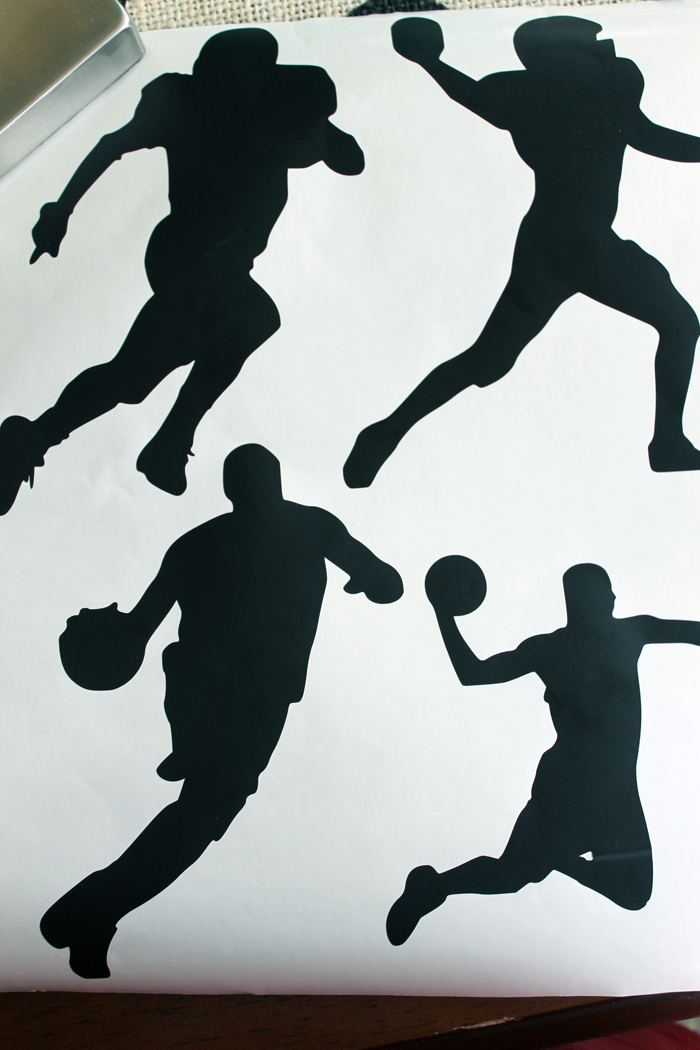 This entire process is much easier on a lamp that has straight sides but you can attempt it with any lamp. (TIP: Some of these modern lamps would work great!) Just peel the vinyl from the backing paper and apply it to the INSIDE of the lamp shade. This makes your DIY sports lamp a bit subdued with the lights off but AMAZING with the lights on.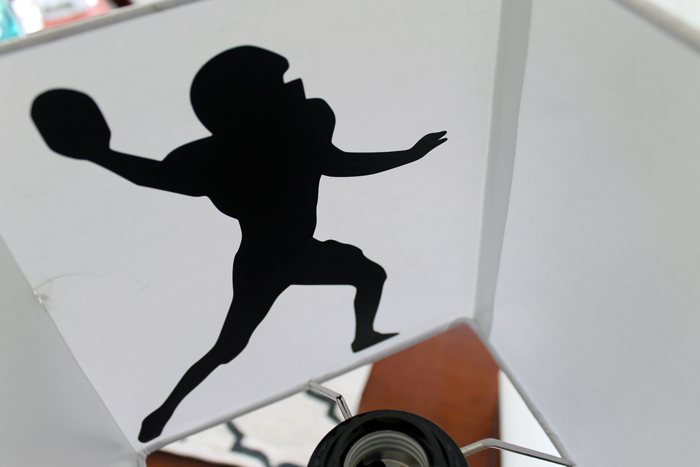 I put a different silhouette on all four sides. I then put the lamp in my son's room. With the lamp off, there is a faint hint of what is underneath but it is really understated.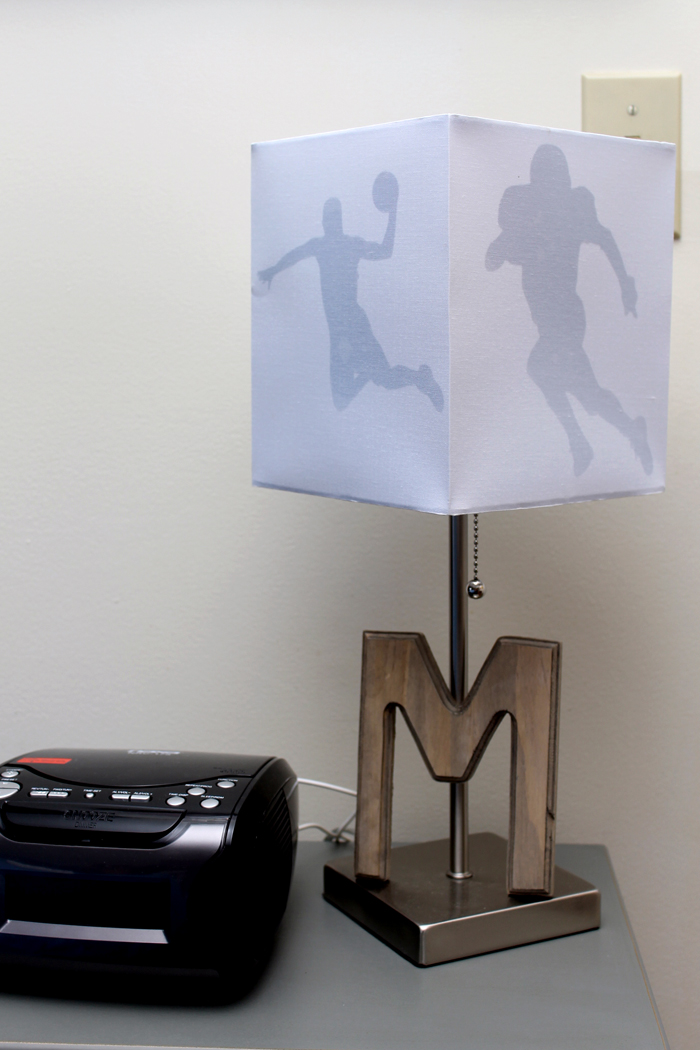 Once you turn the lamp on however, the silhouettes really pop and this DIY sports lamp looks amazing! I love this project and I know you will as well!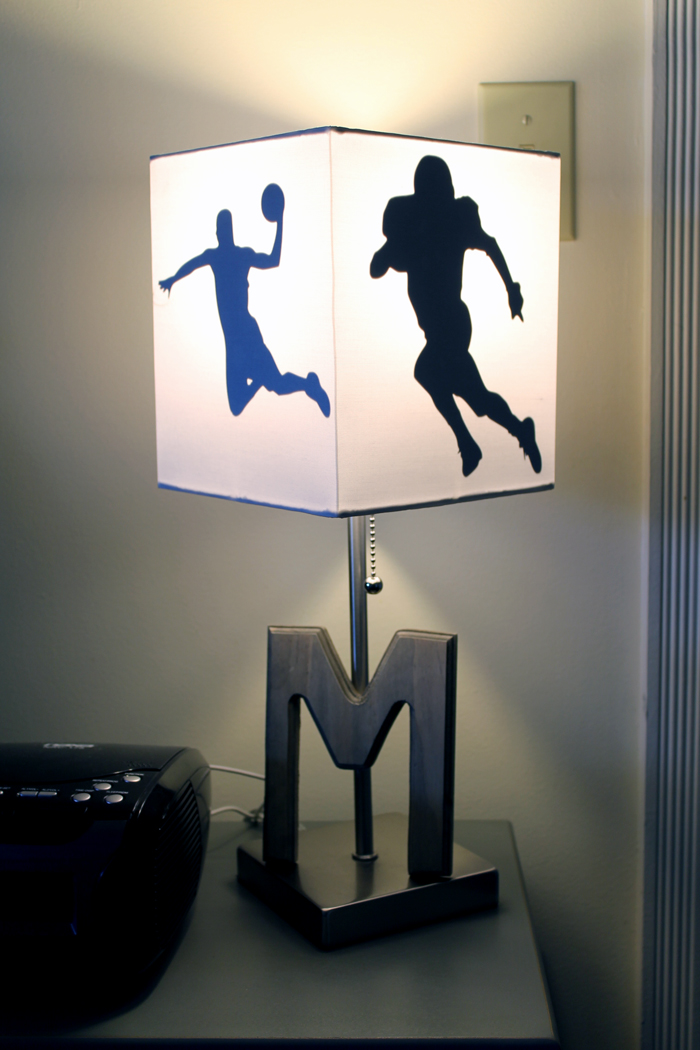 Remember I told you that you could add other shapes? Click here to see how I added this pattern using the same technique.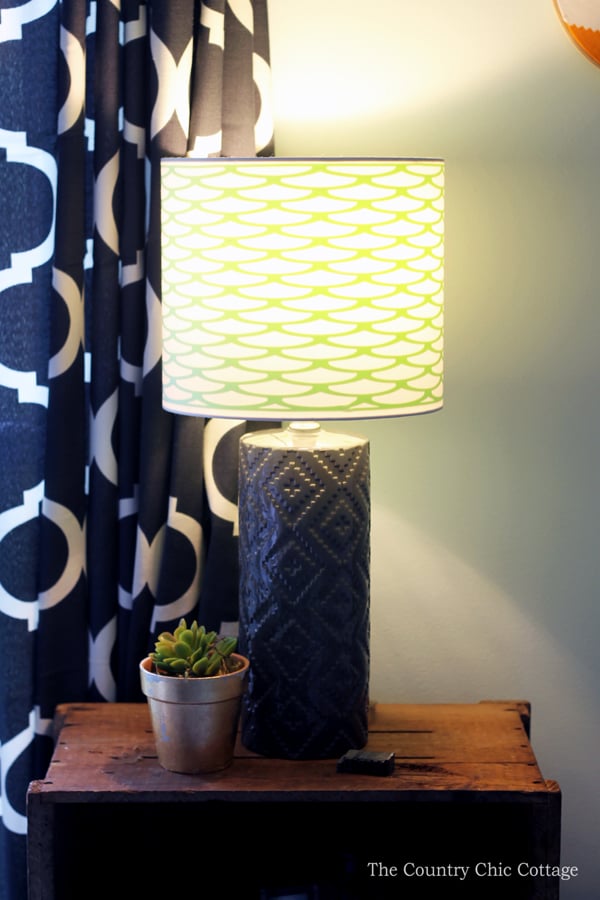 Silhouette Tips and Tricks
Sign up for our email list and we will deliver weekly inspiration with tips and tricks for your machine right to your inbox!