Do rainy days make you want to clean and organize? They do me! I made a sewing organizer this past weekend…I love this one the most….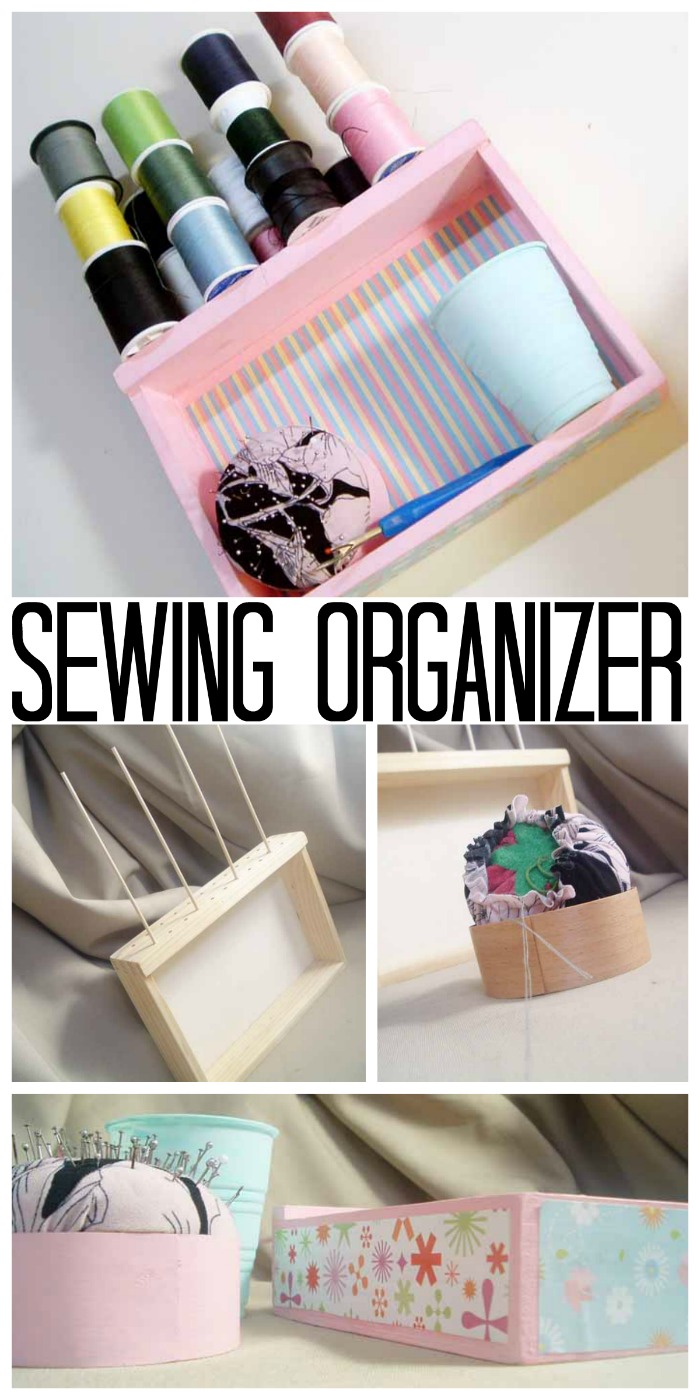 Supplies needed to make your own sewing organizer:
Wood box with holes
Pin cushion
Fabric
Chipboard box
Dowel rods
Scrap book paper
Plastic cup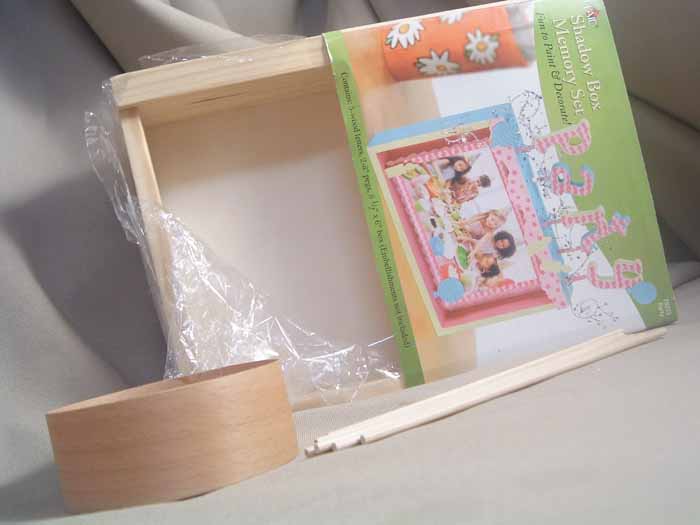 I started with a box from the dollar tree — it already had holes for dowel pins in the top! (It is meant to be decorated for a picture but I had WAY different plans.) Just glue the dowel pins into the holes in the box. There were many more hole than I could use. I just used my spools of thread as a guide to spacing. I let that dry then painted the box pink.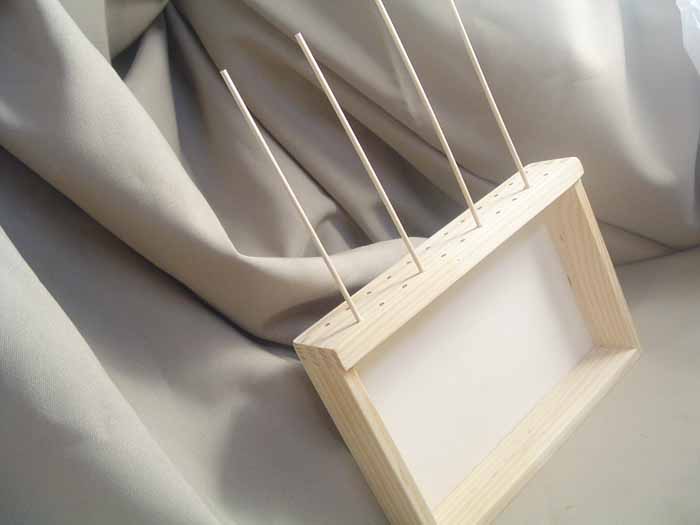 For my pin cushion, I recovered my "tomato" cushion and I used a round chipboard container that the tomato would fit into.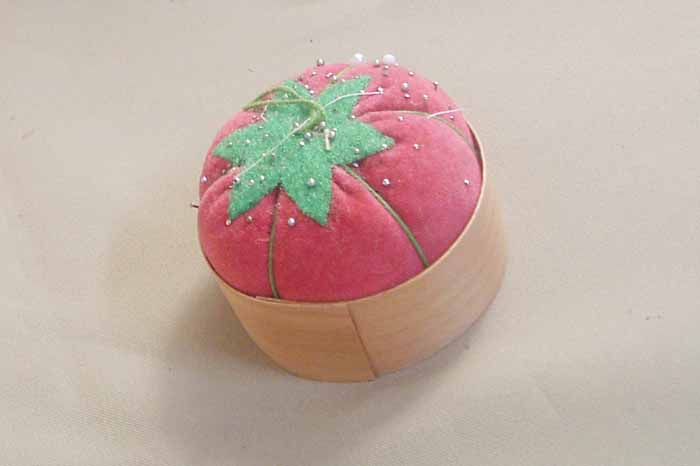 I then sewed a cover for my tomato. I cut the fabric slightly larger than I needed.
Then used a whip stitch sewed all the way around the outer edge. Just place your pin cushion inside and gather around. Be sure that your tomato is all the way inside. A little peeking out of the bottom is okay. Tie off your thread tightly.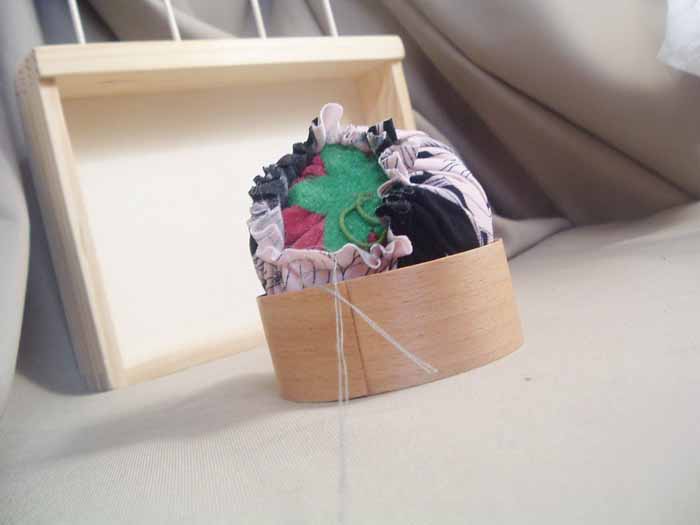 Paint that chipboard container pink then glue your cushion down inside.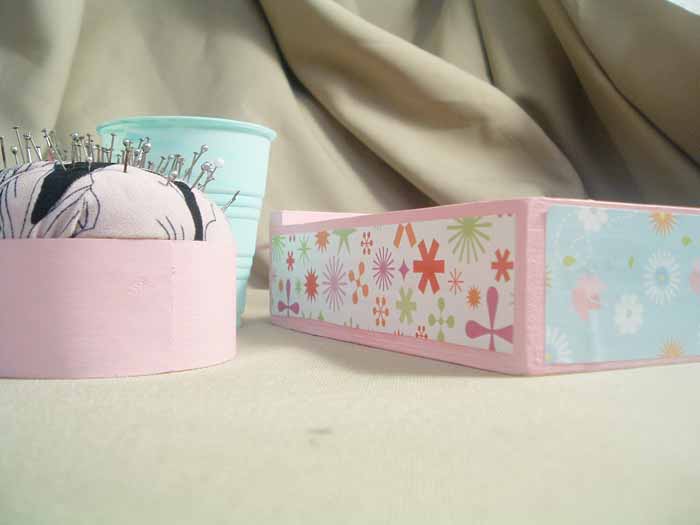 Okay that is SO CUTE!! Much better than a tomato! I also cut scrap book paper to size for the back and sides of the organizer. I used plain old glue to glue it down.
Sigh…let dry again… I also wanted something to put my bobbins in — so I literally took a little plastic cup and painted it blue! Works great!
Hang on the wall and fill it up….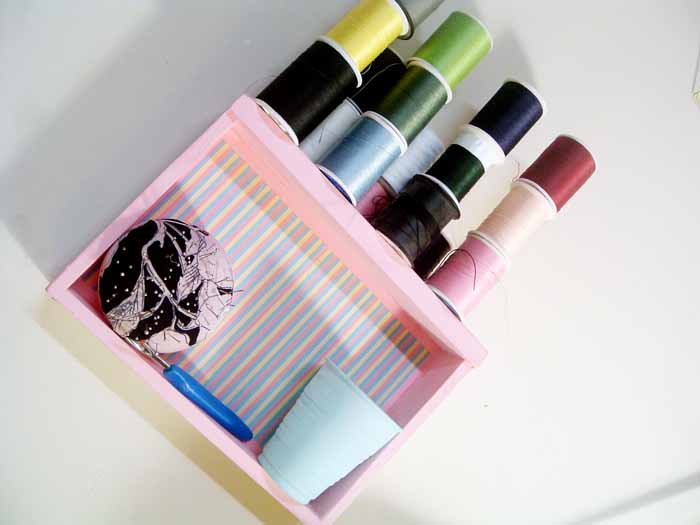 The pin cushion and cup just sit in there so I can easily remove them for use. I absolutely love this one!! It is just what I needed!!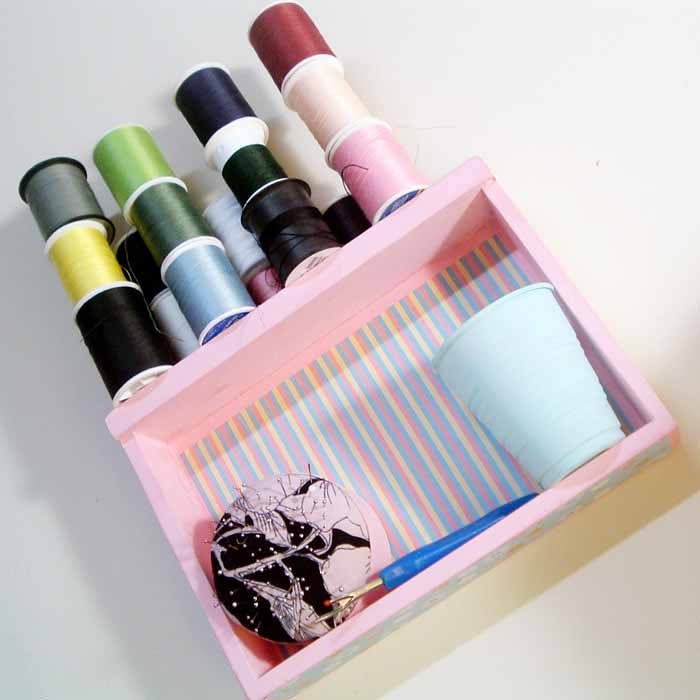 Love this and want more organization ideas for your craft supplies?