You can transfer a photo to canvas in minutes right in your own home. Make your own framed canvas art with our tutorial and just a few dollars. After all, a quick, easy, and inexpensive project makes my heart flutter! Ready to dive in and make your own? Just follow along below.
Want to iron-on a design instead? Try our tutorial for making a reverse canvas here.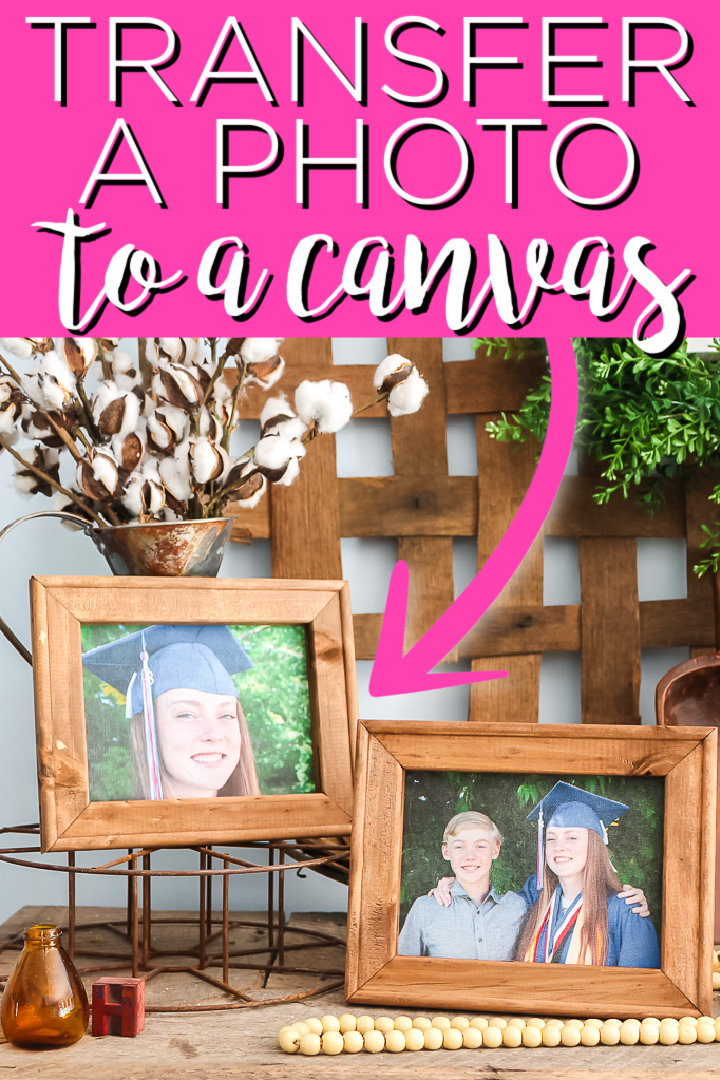 Supplies needed:
Canvases (remember that if you only have a standard printer your picture itself cannot be any larger than 8 1/2 x 11)
Staple gun and staples
Screwdriver
Pliers
Wood stain
Rag
Printer and ink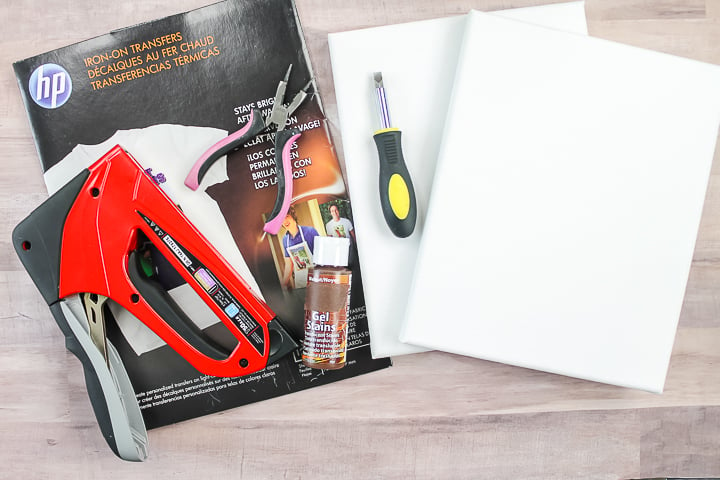 How to Transfer a Photo to Canvas
Now that you have your supplies, it is time to make some gorgeous art for your home. You can actually watch me make this project in the video below if you prefer more visual instruciton.
Can't watch the video or missed some of the steps? I am also laying out the instructions on the card below. You can follow along there or even print them if you would like.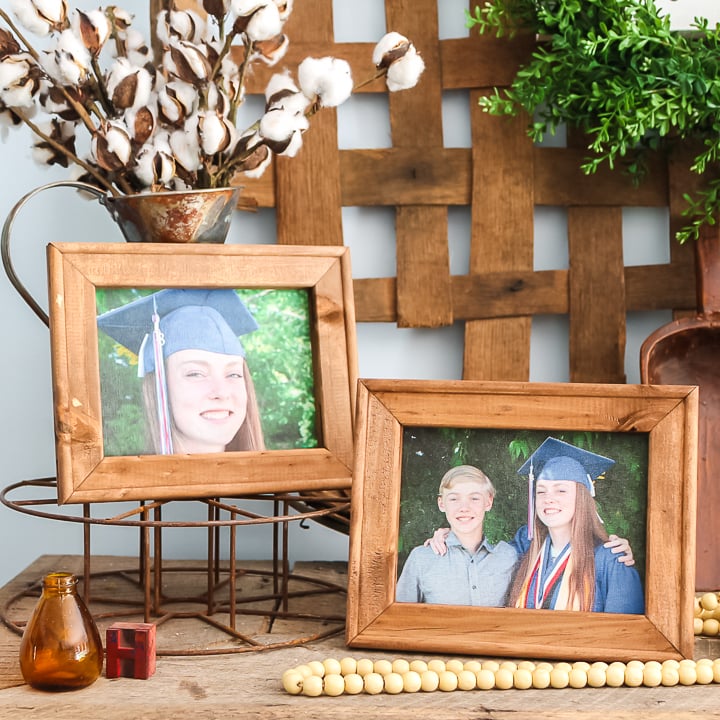 Make a DIY Photo Canvas
Transfer a photo to canvas in just a few simple steps with our DIY tutorial.
Supplies
Canvases

remember that if you only have a standard printer your picture itself cannot be any larger than 8 1/2 x 11

T-shirt transfers or printable heat transfer vinyl

Staple gun and staples

Screwdriver

Pliers

Wood stain

Rag

Printer and ink
Instructions
Start by removing the canvas from the frame. Flip it over and remove the staples with a screwdriver and a pair of pliers. Then separate the canvas from the frame.

Stain the frame with the color of your choice. Paint on the stain, allow to sit a few minutes, then wipe off any excess with a rag. Allow this to dry completely.

While drying, you can transfer your picture to the canvas piece. Print your photo onto your transfer paper using a printer. Be sure to mirror your design and print with the best quality for your printer.

Then put the t-shirt transfer face down onto the canvas. I am transferring this to the creamy off-white site but this same method will work with either side. Please note that you can see directions for printable heat transfer vinyl here if you are using it.

Then follow the directions on your package of transfers to complete the process. I had to iron in both directions for a certain amount of time.

Then just start slowly peeling back your carrier sheet to reveal the design on your canvas.

Once the backing is removed, it is time to add the frame to finish this one off!

Add the frame where you want it on your picture. Then secure with staples in the back. I like to secure with one staple in the center of each side as well as one in each corner.

Then cut away all of the excess canvas with a craft knife.

Once this is removed, add additional staples to completely secure.

Then your project is ready to hang or display.
Tried this project?
tag us to show off your work!
You are going to love this project and how easy it is to make. This is one of my favorite gift ideas. Find an image, print, transfer, and you have a gift that they will never forget. Plus, you can find the canvases so cheap that this will be one super inexpensive gift as well.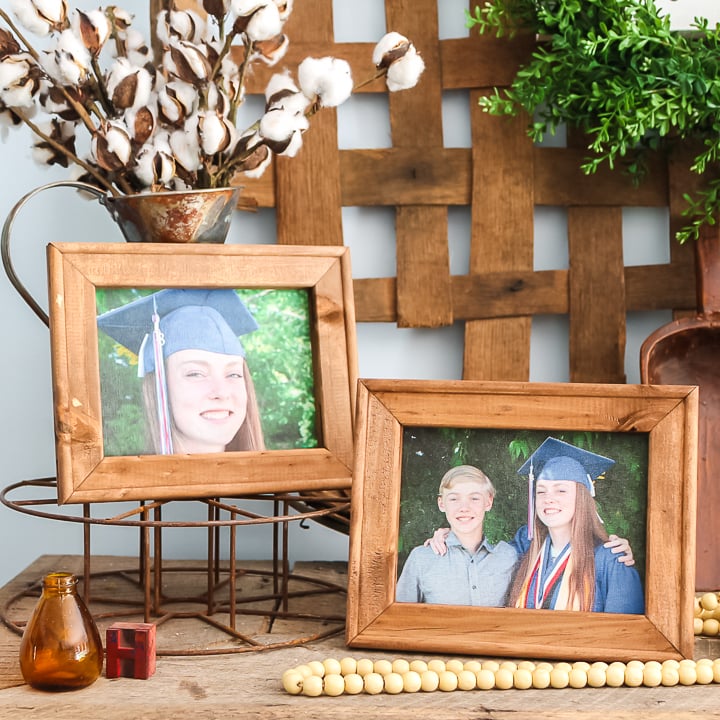 Be sure to make a few of these now and get the method down. Then stock up on canvases for the holidays. You will have a stack of inexpensive gifts in no time at all.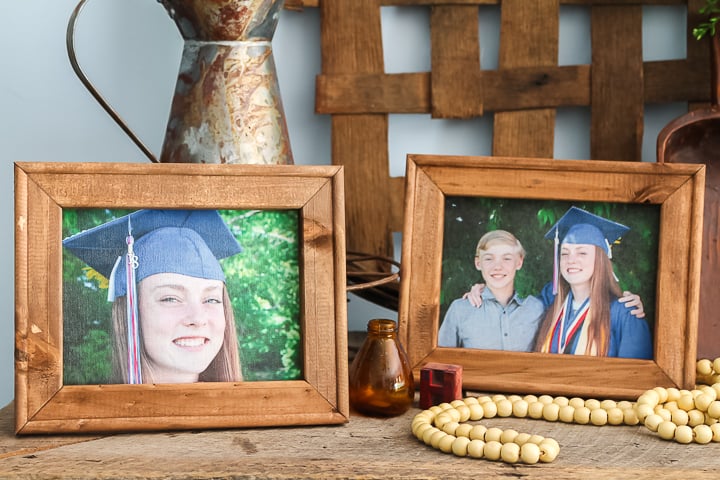 Did you know that you could transfer a photo to canvas? Well, you can! And the process is so easy that anyone can do it! Pick up some t-shirt transfers and try this one for yourself. You will be so glad that you did!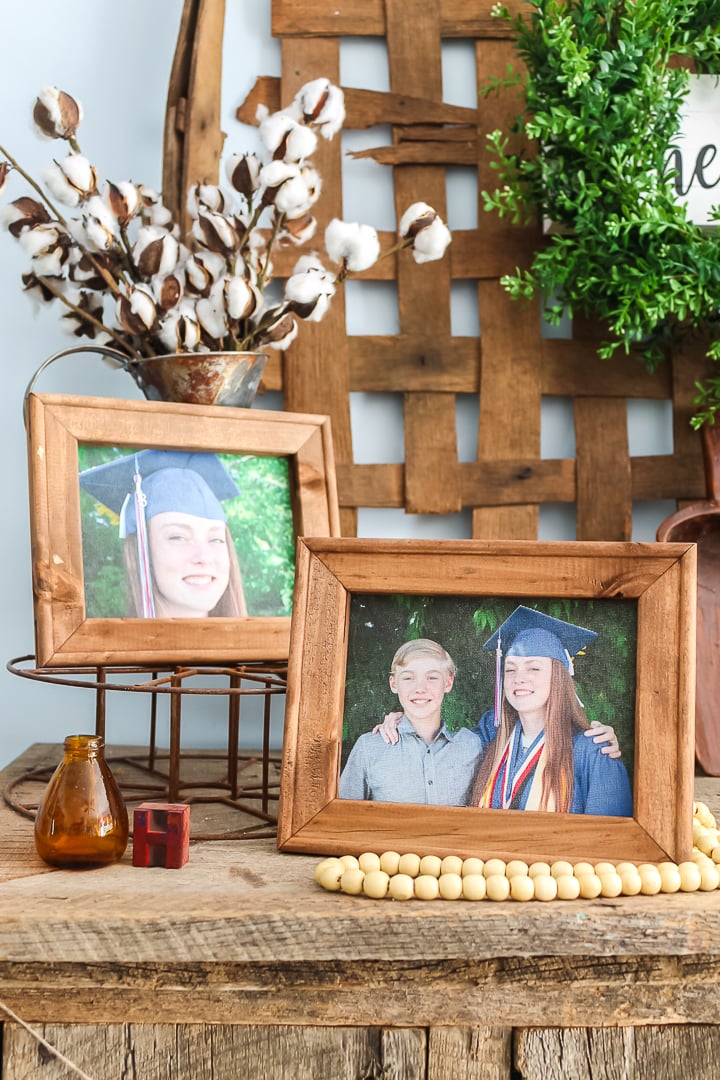 Love this reverse canvas craft idea and want more? Try the links below as well!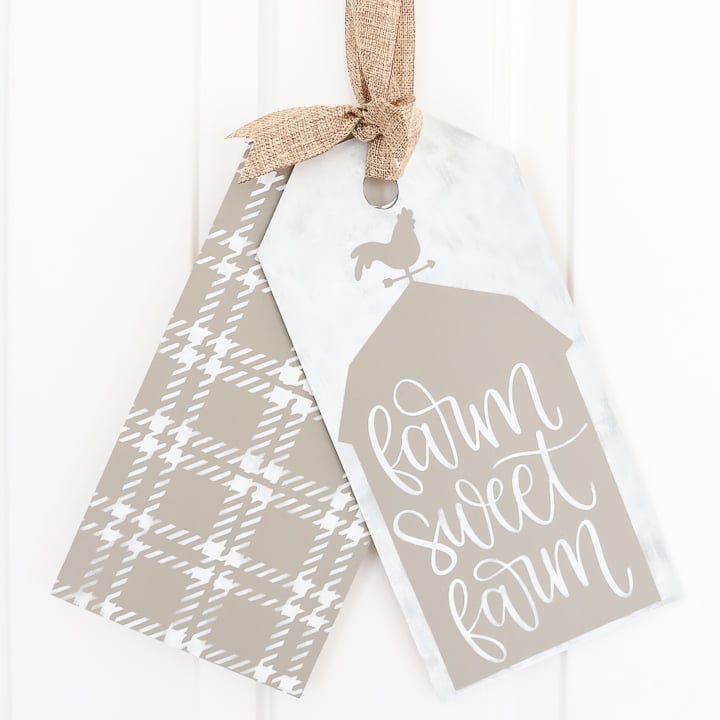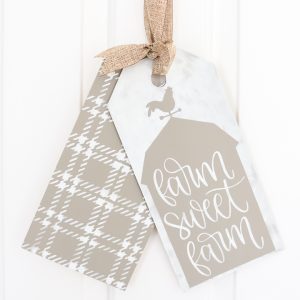 Farmhouse Style Stenciled Door Tags
Stencil a pair of door tags for your farmhouse style home.
Read More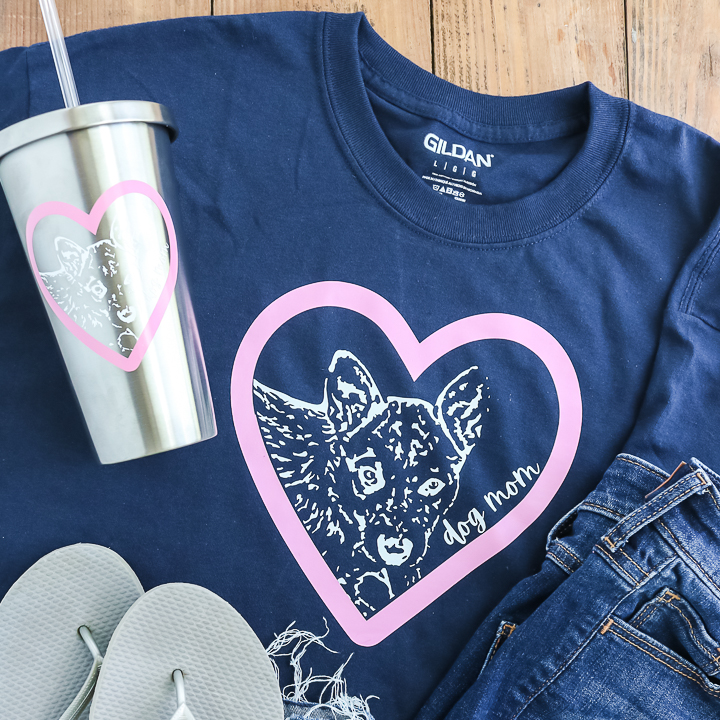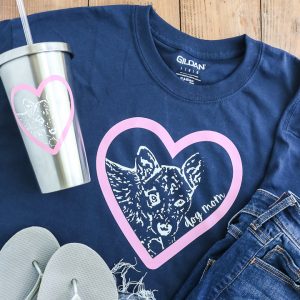 Projects to Make with a Picture SVG
Turn any picture into an SVG file then make these projects with your Cricut machine.
Read More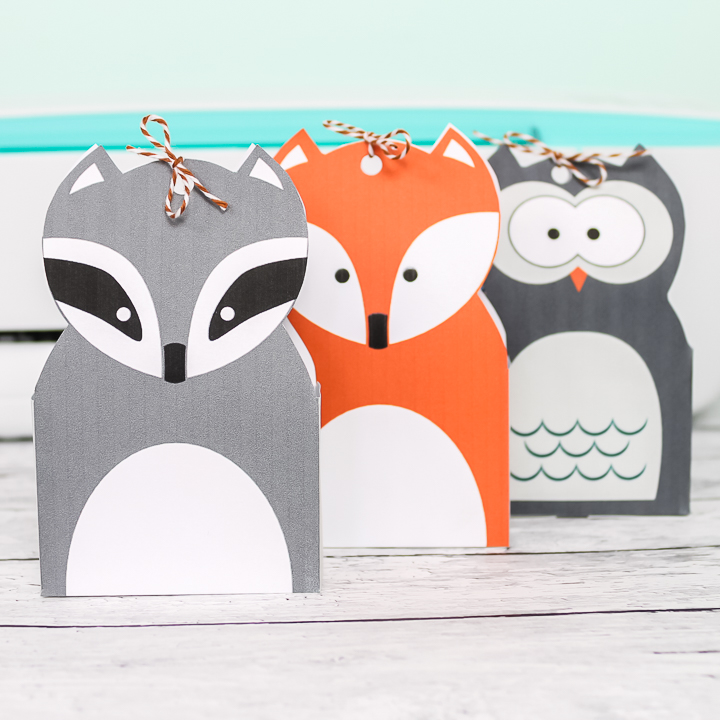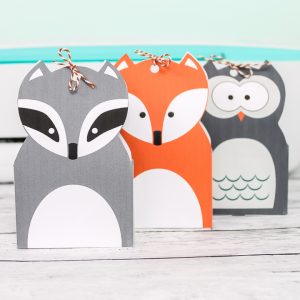 Woodland Animal Gift Bags
Print these bags for free then assemble them using these easy to follow instructions.
Read More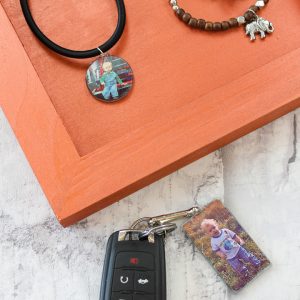 Guide to Making Photo Gifts
Grab your supplies and make these DIY photo gifts for mom.
Read More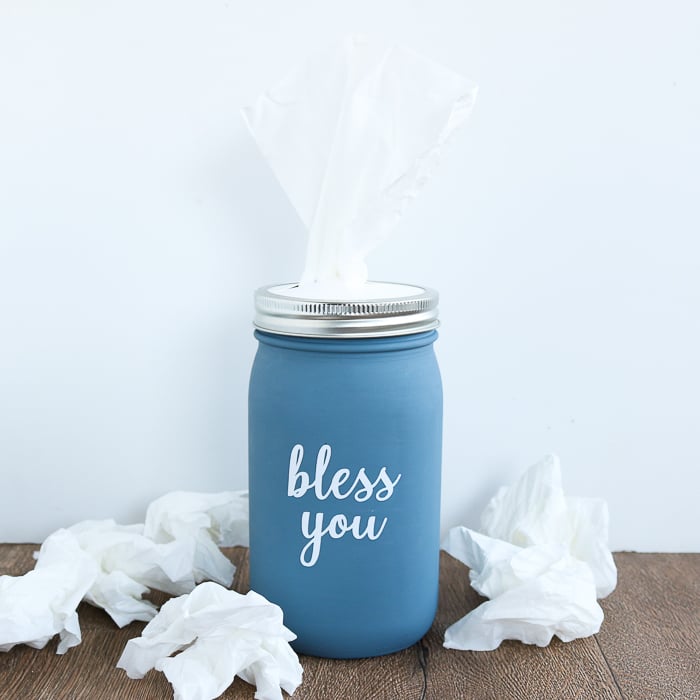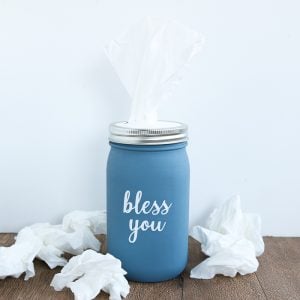 How to Make a Mason Jar Tissue Holder
This simple mason jar tissue holder is a quick craft that's great as a gift, or make it for your own home! With just a few supplies, you have a cute customizable tissue holder for the bathroom, kitchen, or your office!
Read More