This post and photos may contain Amazon or other affiliate links. If you purchase something through any link, I may receive a small commission at no extra charge to you. Any supplies used may be given to me free of charge, however, all projects and opinions are my own.
I have an amazing post for you today and it starts with Twinkies. Yea. Doesn't get much better right? You can make my Twinkie cake pop tree this holiday season as an edible centerpiece. This post is sponsored by Hostess. Now, here is how to make cake pops from Twinkies!!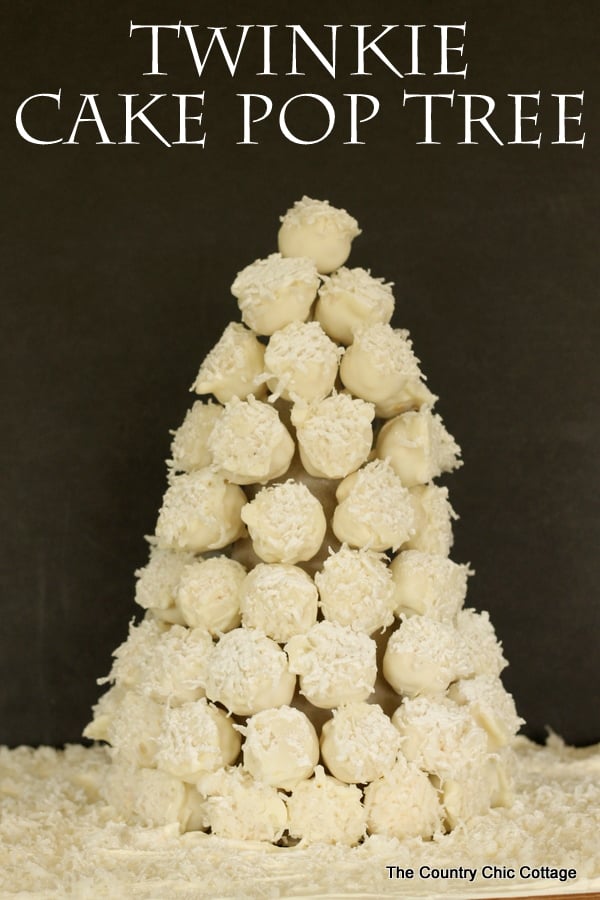 To make the cake pops themselves, I headed to Walmart to pick up the simple ingredient list:
Twinkies
Vanilla flavored almond bark
Sweetened coconut flakes
You will also need lollipop sticks or something to put the pops on. For a LARGE tree centerpiece, get 4 boxes of Twinkies, 2 packages of almond bark, one package of coconut, and two of those packages of lollipop sticks. You will need about 75 – 100 of these cake pops to fill a large tree. Trust me….your family will devour them!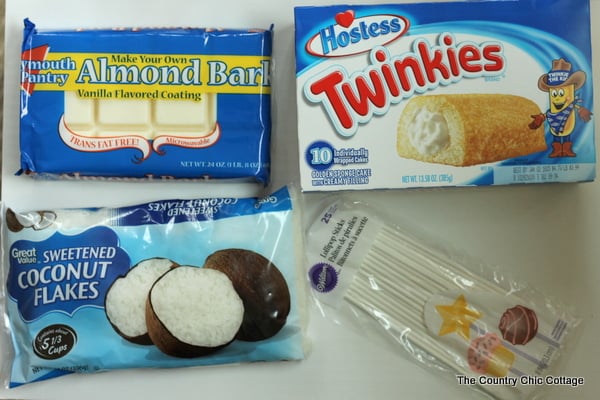 First of all, I bought those long lollipop sticks above because that is all that was in stock at my store. They need to be about 1/2 that length. I just cut mine in 1/2 however if you have a chance to buy the smaller version, please do.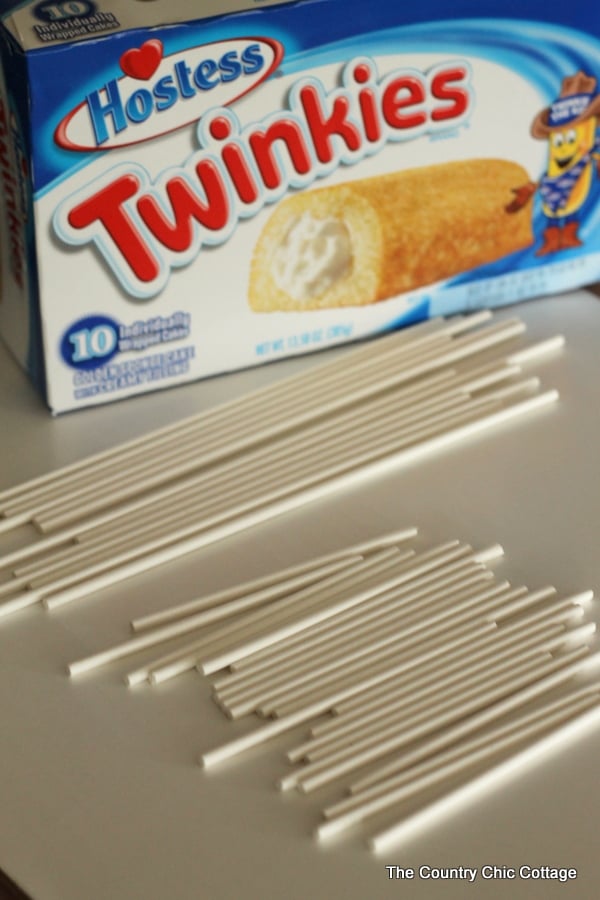 Now lets make the easiest cake pops EVER!! I would do one box of Twinkies at a time as any more will need a HUGE bowl. Unwrap every Twinkie in the box and pop it into a bowl.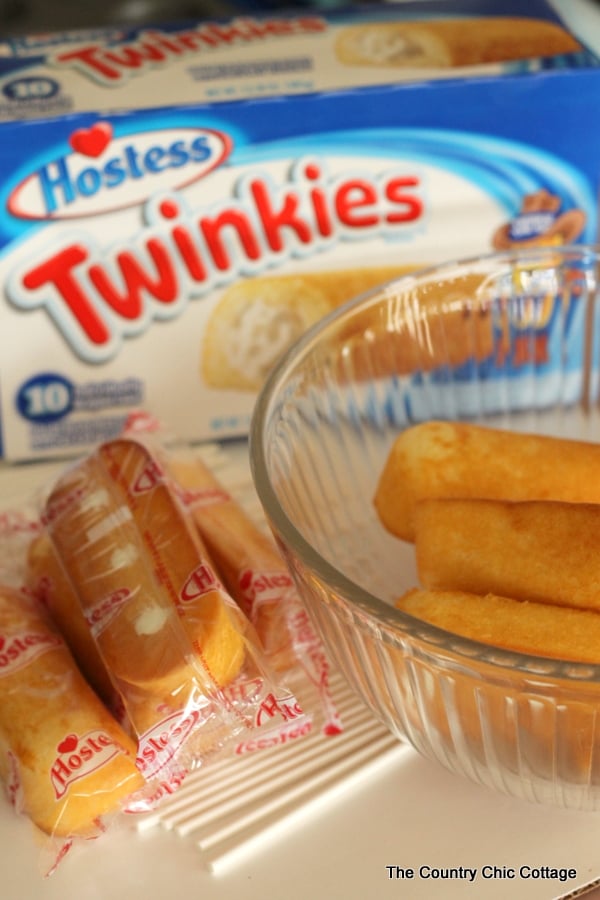 Literally just mash them until the entire thing comes together as a great big ball of delicious cake mix.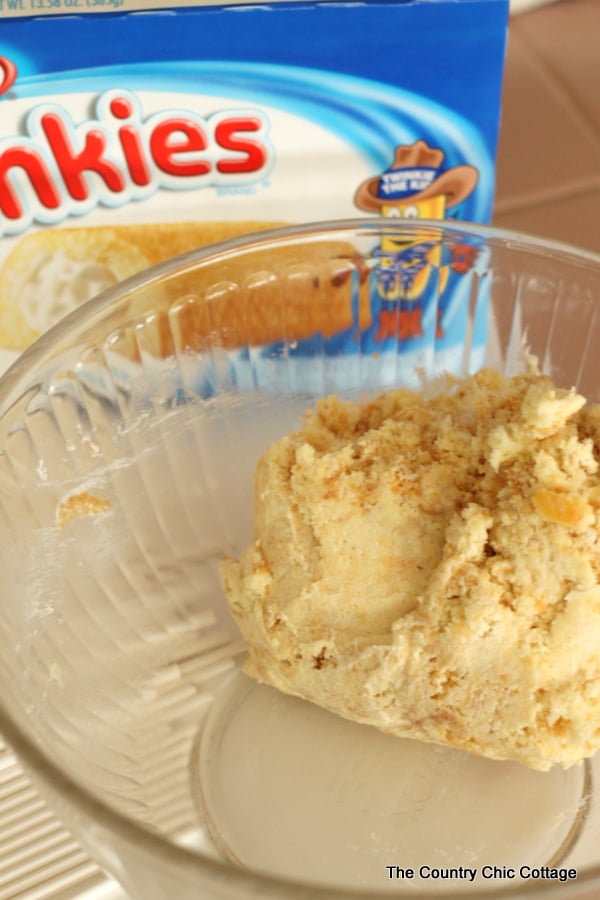 Using clean hands, pop off about teaspoon sized hunks of the mixture and roll into a ball. Add a lollipop stick to each one. I added these to a mini muffin tin just for ease. You can use a cookie sheet covered in parchment paper. Pop the entire pan into the freezer for about 10 minutes. NOTE: Every box of Twinkies makes about 24 cake pops.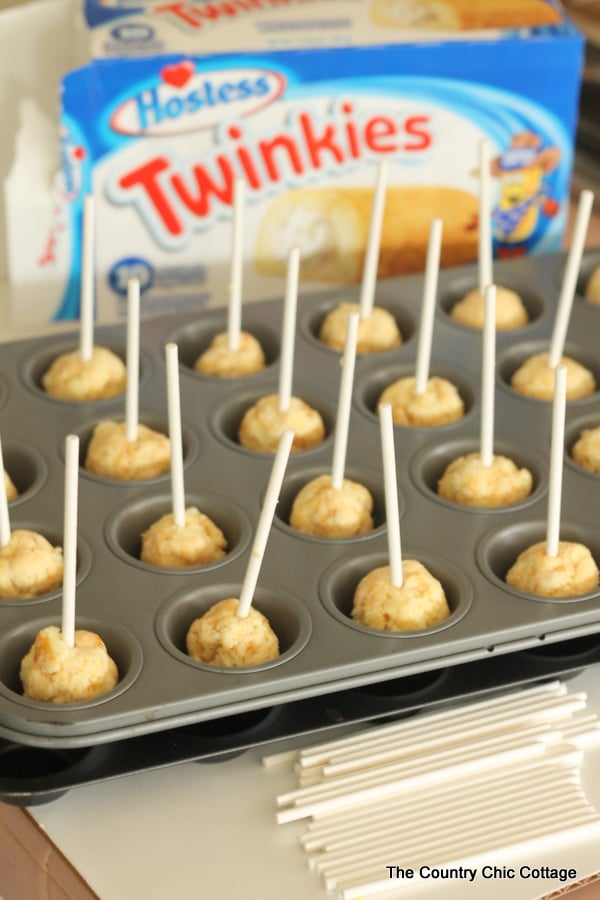 Melt the almond bark in the microwave according to the package directions. Remove your cake pops from the freezer and start dipping them. Cover completely including where the cake pop meets the stick. This will make sure they stay on when you pull them off of the tree. While the candy coating is still wet, dip just the very top into the coconut flakes. Pop them onto parchment paper and allow to harden completely. You can go ahead and do the next box of Twinkies while you wait.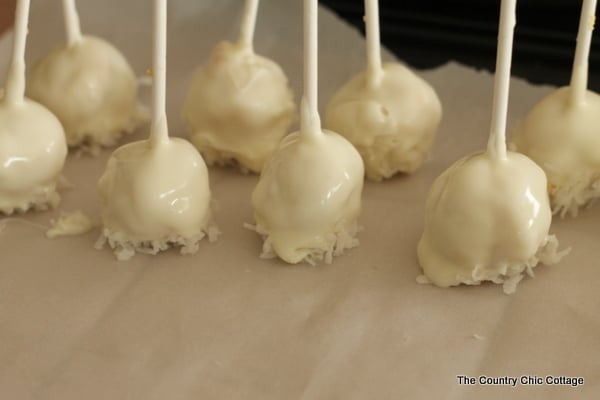 For the tree portion, I took just some chipboard and rolled it into a cone. Secure with tape on one side and cut off the bottom to sit level. You could actually probably just use the Twinkies box flattened for this step. This is seriously the easiest method I found after much trial and error on making this tree.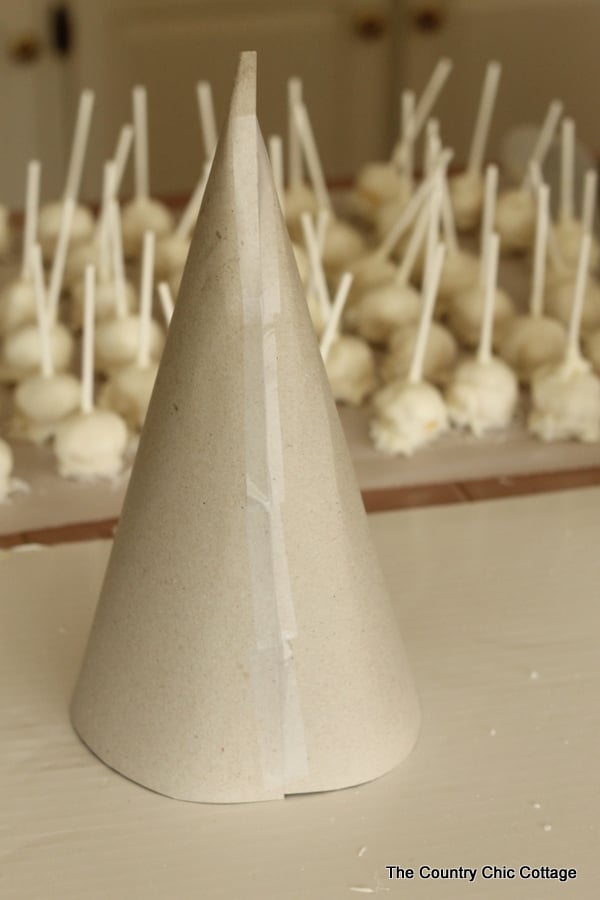 You will need a bunch of holes around your cone. I just winged it and started placing them around. I used a couple of scrapbook tools to poke the holes then widened them out with a spare lollipop stick. You can use an ice pick and small screwdriver for this portion as well. I found it easier to poke the holes now without it being full of cake pops.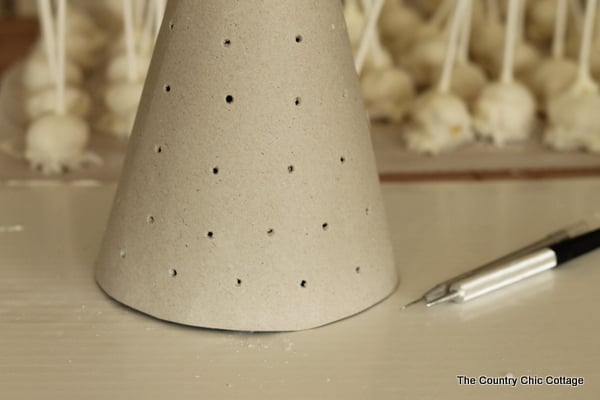 Start adding your cake pops at the bottom and work your way up. go all the way around your cone. If a hole is not in the right spot, just add more holes now. Most of them were right but I did have to add one occasionally. Now to finish off your tree you will need:
Large cardboard sheet cake tray (or a piece of cardboard lined with parchment paper)
2 cans of store bought icing
Powdered sugar
Place your cone in the center of the cardboard sheet cake tray. Spread the frosting out over the top of the tray to look like snow. Dust with remaining coconut flakes. Then use a small sifter to dust your entire creation with powdered sugar.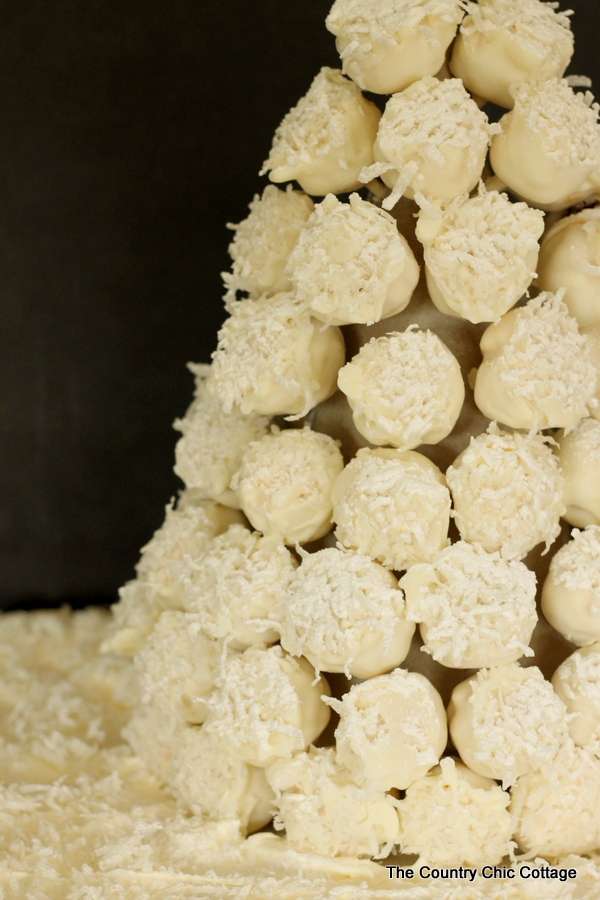 You now have a gorgeous edible centerpiece that can be used at any Christmas or winter party. Grab your friends for a party and eat your fill of these amazing Twinkie cake pops! You will love the taste and the fact that they are so darn easy to make.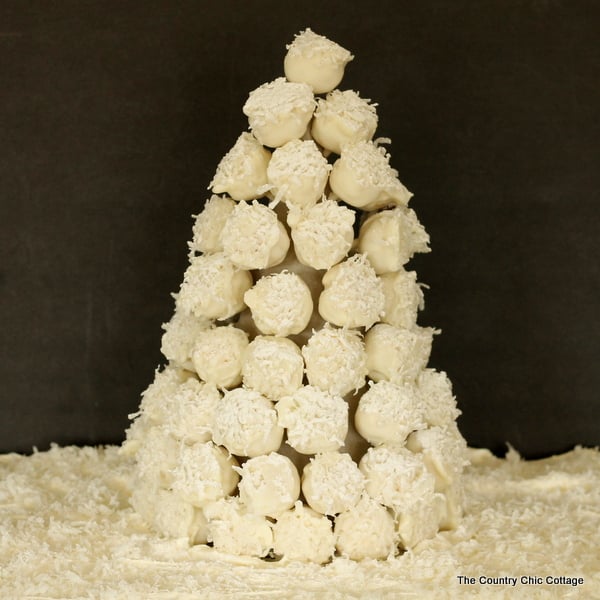 This blog post is part of a paid SocialMoms and Hostess blogging program. The opinions and ideas expressed here are my own
Looking for easy recipe ideas?
Struggling with supper and what to make? Do you wish you had a way to make meals faster? The dump recipes system allows you to make 10 meals in just one hour or less, rescuing your dinnertime and saving you time and money.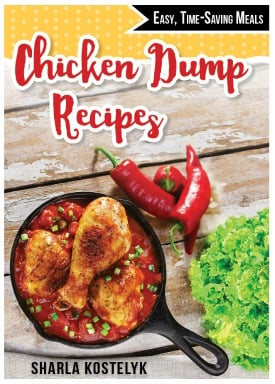 Want to try it for yourself? I have the perfect cookbook for you. Chicken Dump Recipes includes 5 plans, each with printable shopping lists and printable labels. Most of the 25 recipes included can go from the freezer to the crockpot, saving you even more time. All the recipes include gluten-free instructions as well.
What are you waiting for? Give the dump recipes system a try in your home and make meal time a bit easier!