I am thrilled to have the fabulous Jen Goode here again this month with a free printable. Jen blogs at 100 Directions and stops by here once a month to share her fabulous art. You will adore this fun Valentine's coupon book to give to someone you love. Take it away Jen.
Owl Always Love you, oh yes I will! Here's new love themed art I've designed for Valentine's Day that you can use to create fun gifts for your sweeties. Make your favorite people a little coupon book filled with all your love – or a big pile of it.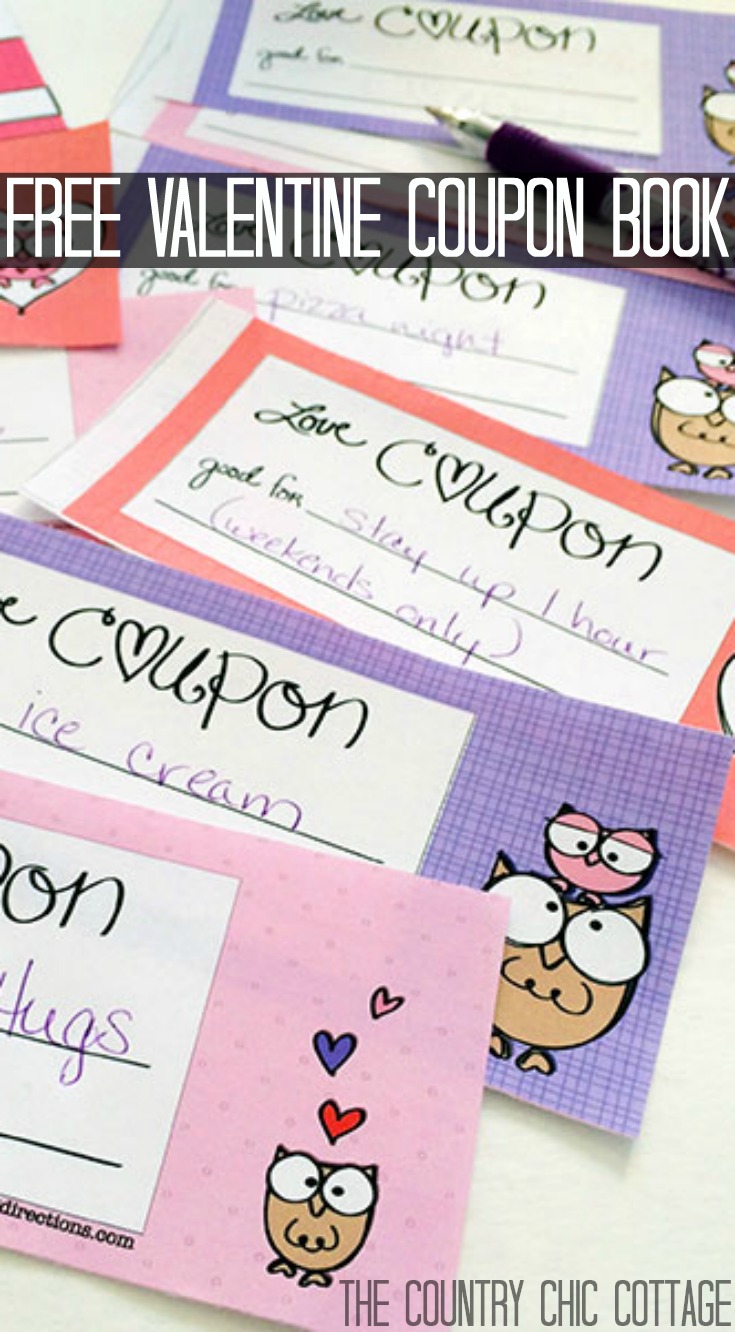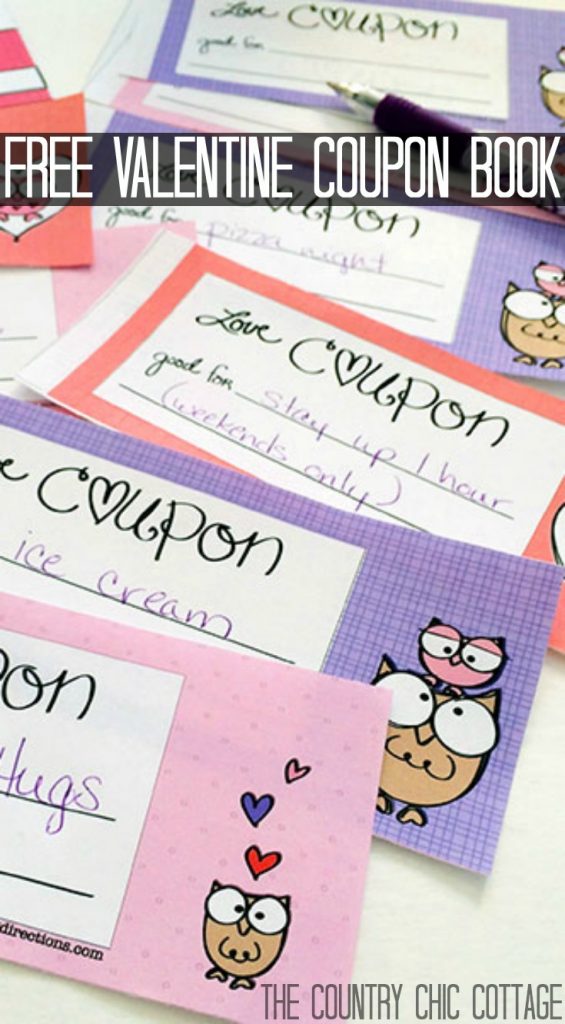 I've made cute owl printable coupons you can use for Valentine's day and the kit comes complete with printable love coupons and a book cover. Print out as many coupon pages as you'd like and then assemble with the cover. Add your own personal touch by including glitter, ribbon and other Valentine's embellishments. Or, just go with the printable art as is and wrap it with a big hug and kiss for your sweetheart.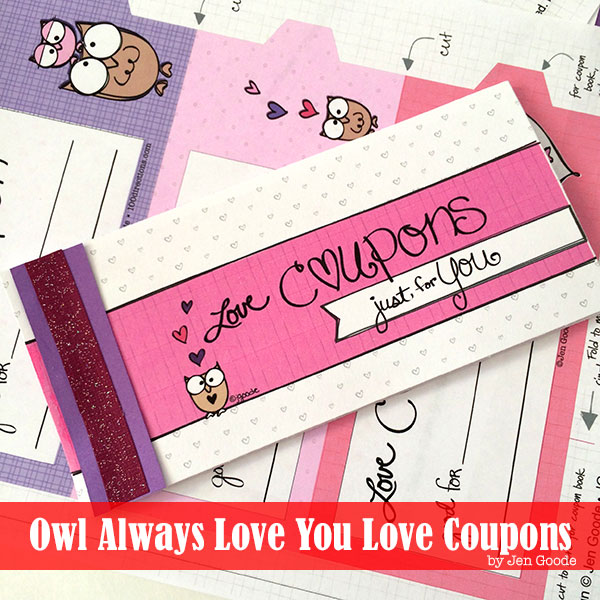 Worried about running out of ink with these pages? Did you know that if you have an HP printer you can print for just $0.03 per copy? Check out (affiliate link) HP Instant Ink and start getting your prints and ink for cheaper today!
This printable kit can be used to make a variety of Valentine's gifts, but here I'll show you how to make the coupon book.
How to make this cute Owl Valentine coupon book:
1. Download and print the coupon book pages and cover. I printed the cover on cardstock, you can use standard paper if you prefer.
2. Cut out the individual cover pieces and set aside.
3. Cut out each individual coupon, making sure to leave the white edge on the left side of each coupon. Also, cut off the tab on the right side. (The tab is used to make a folding mini coupon card).
(The top coupon is correctly trimmed to size, the bottom is how the coupon looks before you cut it out for the book.)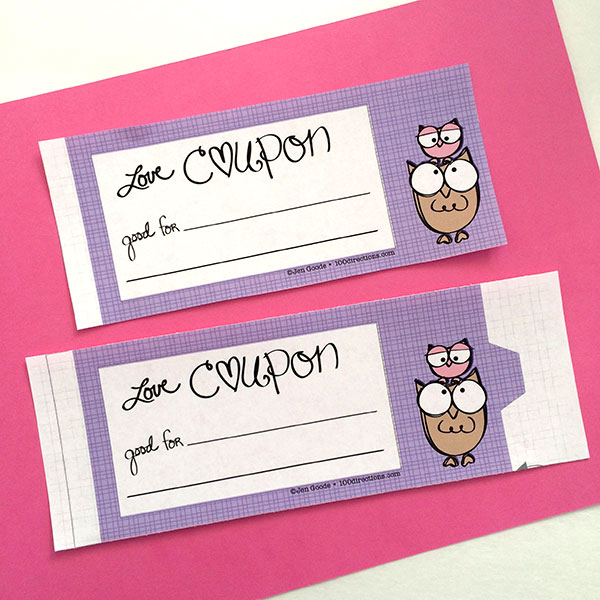 4. Fill out the coupons with whatever value item you like. You can use these love coupons for your kids or your main squeeze… whatever you choose!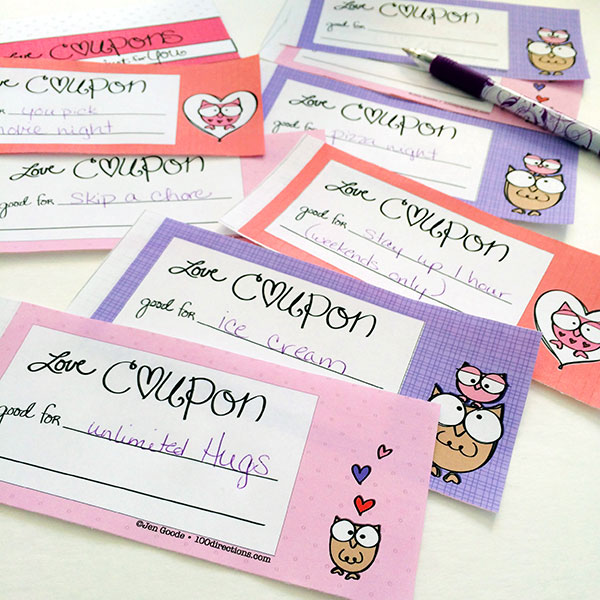 5. Stack the coupons with the left edge flush. Place on top of the back cover piece and place the front cover on top of the stack. Staple along the left side of the book.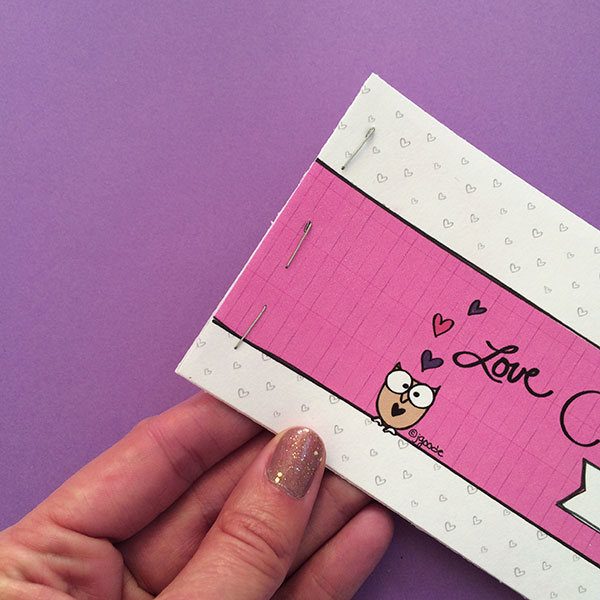 Optionally, you can cover the stapled area with decorative cardstock. I used purple and a red glitter cardstock in this example.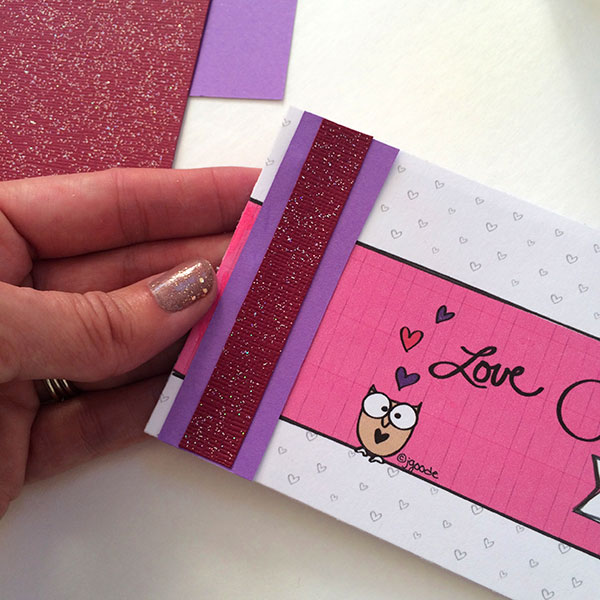 That's it! Use colored pencils or paints on the coupons to add more color, or print on colored paper. You can also decorate the cover more if you'd like. Use the coupons individually or make a great big book of them, however much free love you want to hand out, go for it… tis' the season for extra hugs!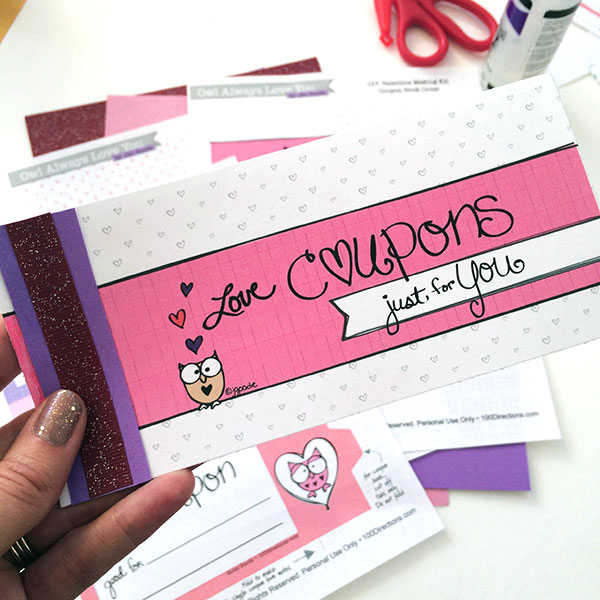 Download the printable Owl Always Love You DIY Valentine kit from 100Directions.com.
Thanks Jen for sharing this adorable idea with us. I can't wait to print my own Valentine's coupon book for my kids and hubby!
Sharing at Serenity Now.