These watercolor mason jar vases are perfect for spring and summer. Make them in whatever colors will match your home decor. Or make them as a gift for Mother's Day or any occasion. They are actually super easy to make with the right craft supplies.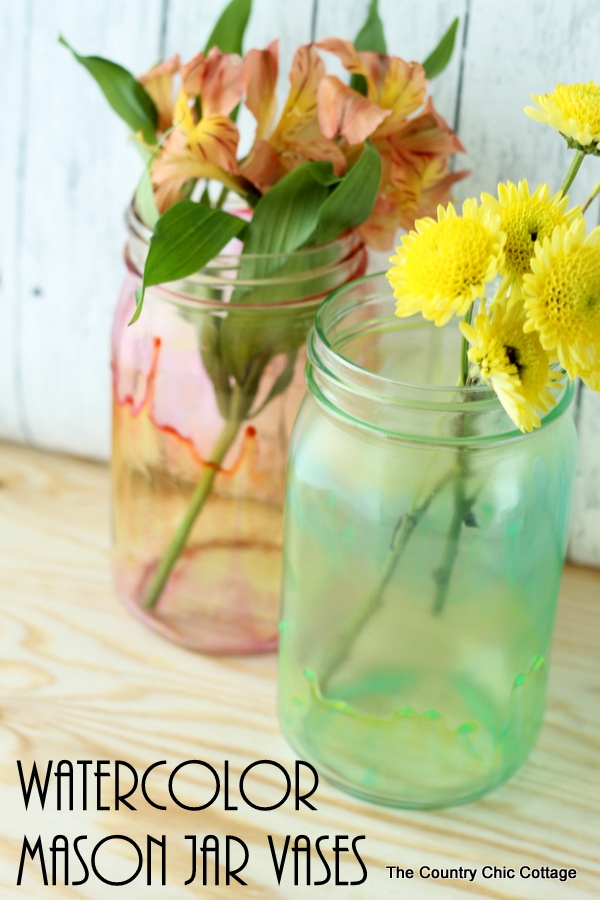 This post is sponsored by Old Time Pottery. The instructions for making these watercolor mason jar vases is over on their blog and you can see it by clicking here. Y'all head on over there and see how to make these watercolor mason jar vases for your own home!
A Year of Jar Crafts
Sign up for our email list to get a FREE book with an entire year of jar crafts! 12 months, 12 crafts, tons of fun!