These watercolor mason jar vases are perfect for summer or any time of the year. Make them in whatever colors will match your home's decor or the season. You can even make them as a gift for just about any occasion. They are actually super easy to make with the right craft supplies. You might even find yourself making a bunch for a stunning centerpiece that no one will ever forget.
This one was first published on May 8, 2015, however, I am republishing with more information.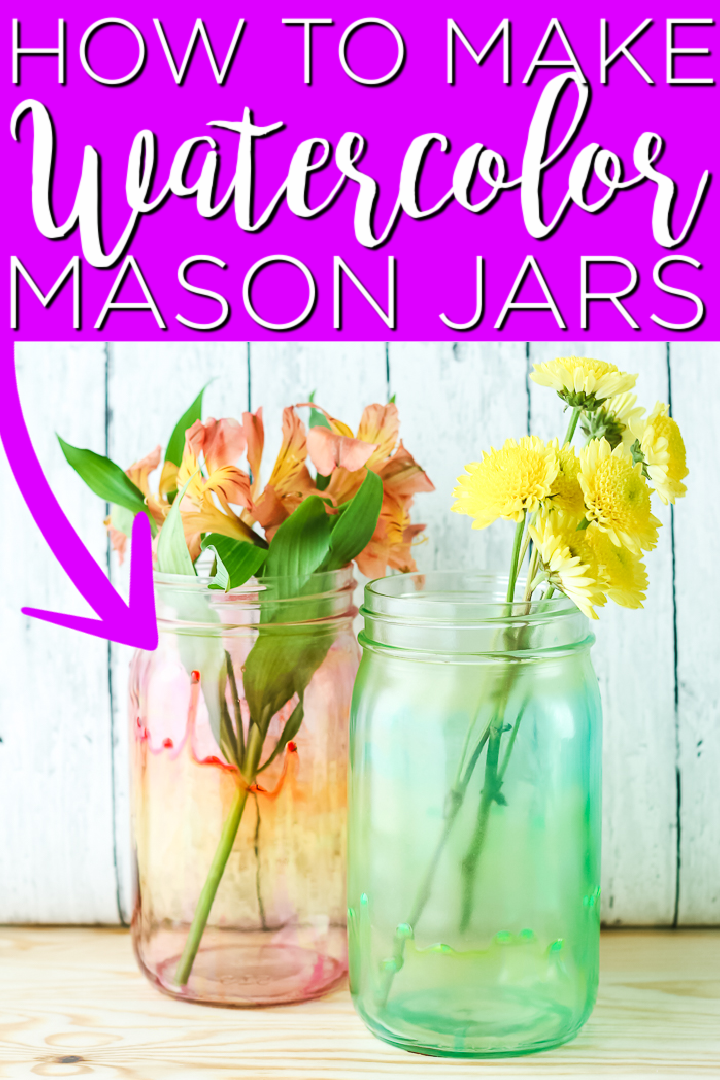 Supplies needed: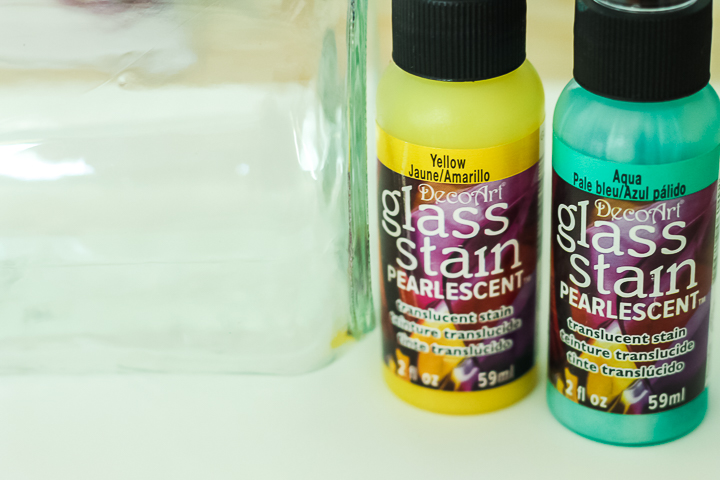 How to Make a Watercolor Mason Jar:
Pick two to three colors of the glass stain that coordinate for your jar. You will also want to follow the cleaning steps below to ensure your paint adheres well.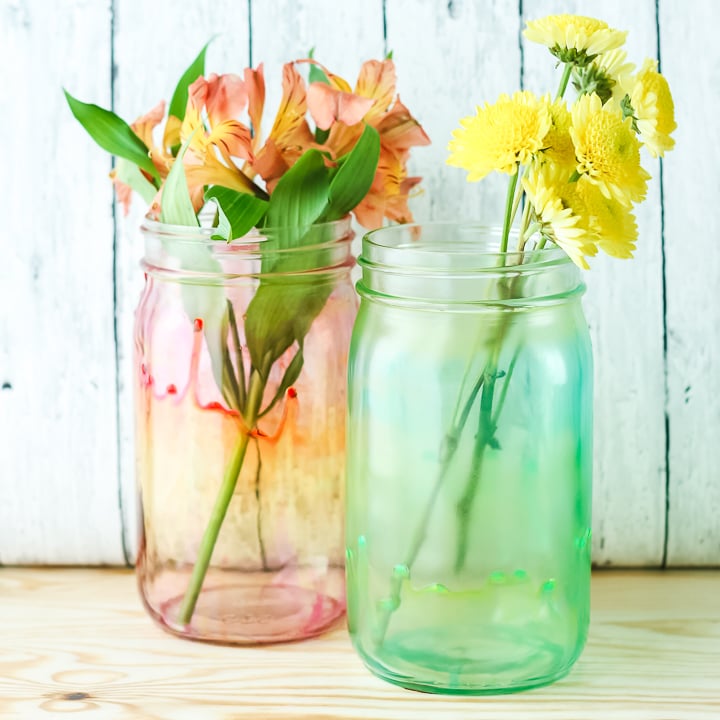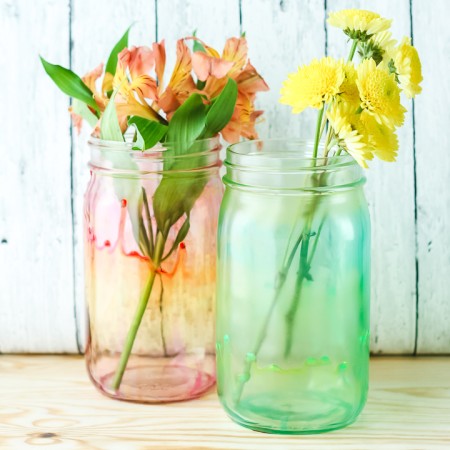 Making Easy Watercolor Mason Jar Vase
Giving mason jars a watercolor effect is actually super simple to do and these will make a big impact in your home.
Supplies
Mason jar

I am using a wide mouth quart size but any will work.

Rubbing alcohol

Lint-free cloth

Glass stain

The brand I used is sold out but Gallery Glass works great too.
Instructions
Clean the surface well with rubbing alcohol and a lint-free cloth. Allow to dry completely. Lay the clean mason jar on the side and start pouring on the glass stain in stripes as shown below.

Continue until you have the stain on the full length of the jar and it is running over both sides as shown below. Rotate and add more glass stain until the entire jar is covered.

Turn up as shown for about 10 minutes. Then turn over upside down to dry completely.
Tried this project?
tag us to show off your work!
Be sure to follow all directions on your bottle of paint. This is important to making sure that the paint is permanent. If you want to wash these jars, following those directions will be extremely important. Different brands can have different recommendations for this last step so I recommend following the bottle directions.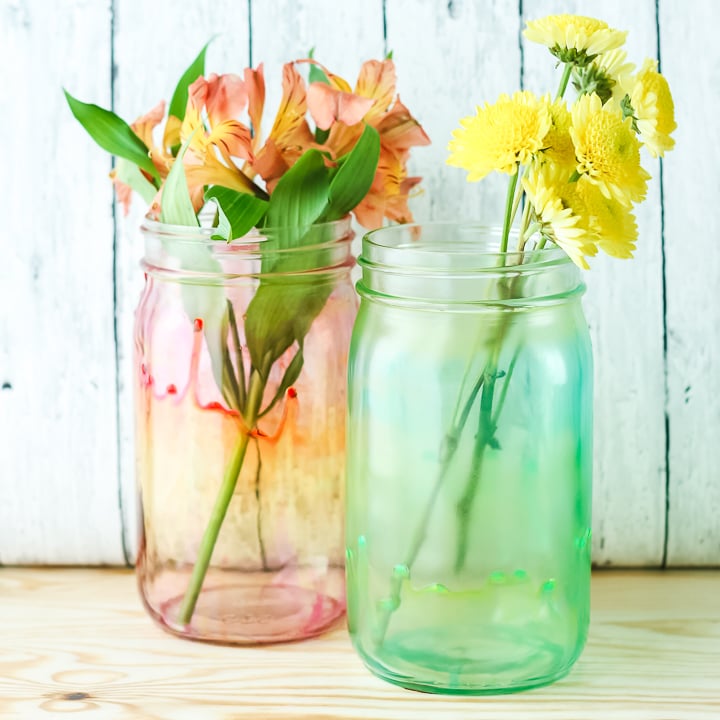 As you can see, I made two different color versions. You can totally make as many of these as you would like and play around with the color combinations. Also, the jars will all turn out differently as the paint will run differently each time. That is one thing I actually love about this craft.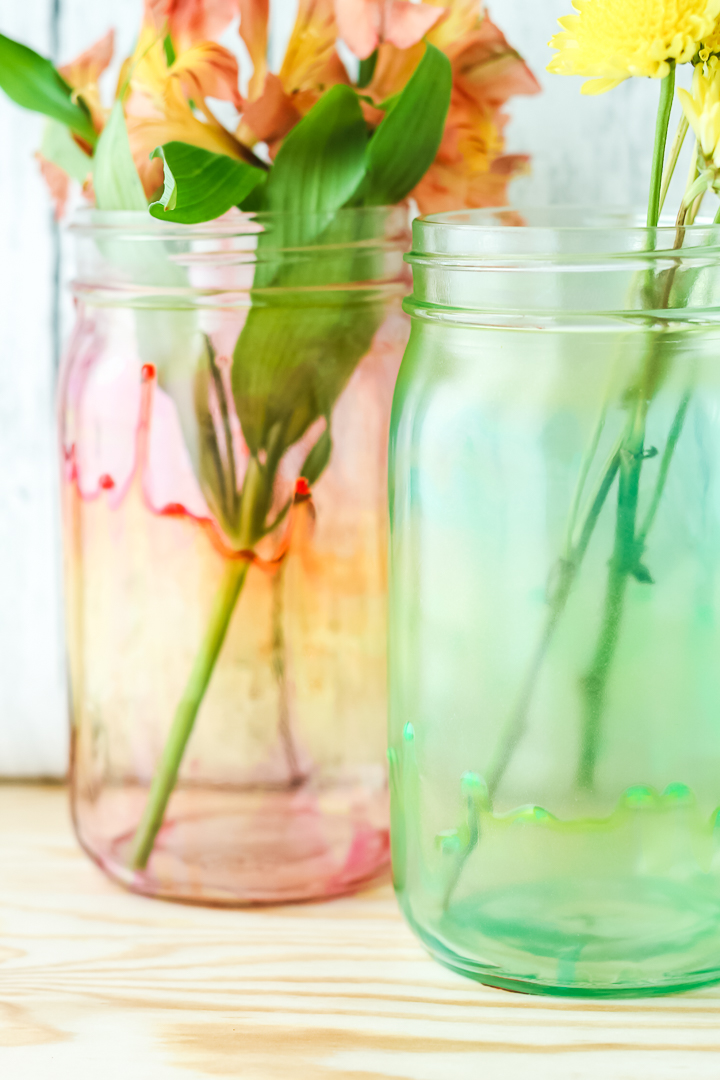 So, grab some paints and jars and start experimenting with this technique. The technique is so easy and fast that you can just keep making jars until you come up with a combination you love.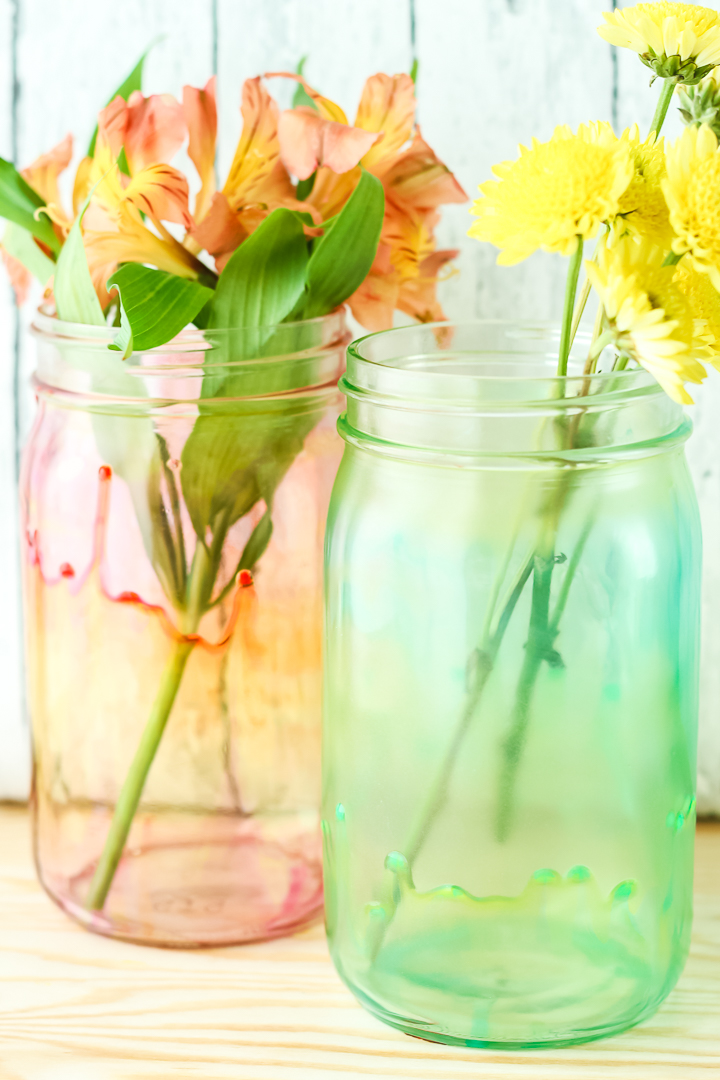 I used my jars as a vase and added in some flowers. You can also use these other ways. Maybe as gorgeous storage in your craft room or even in a bathroom. I hope you love these watercolor mason jars as much as I do.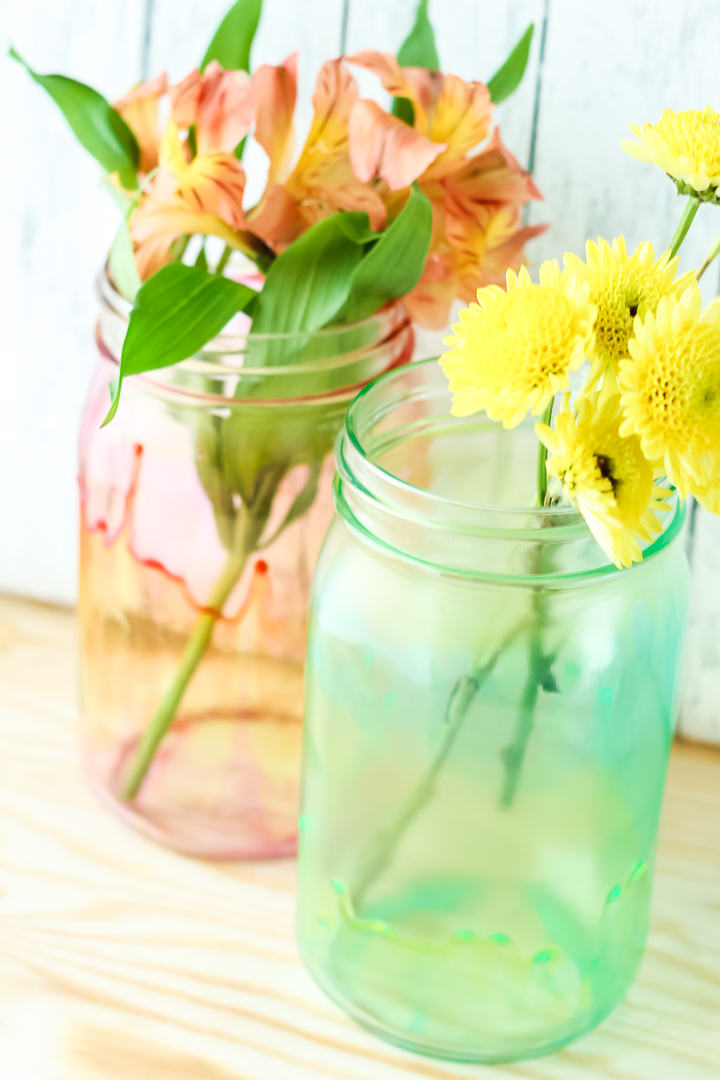 Love this idea and want more? Try these links as well!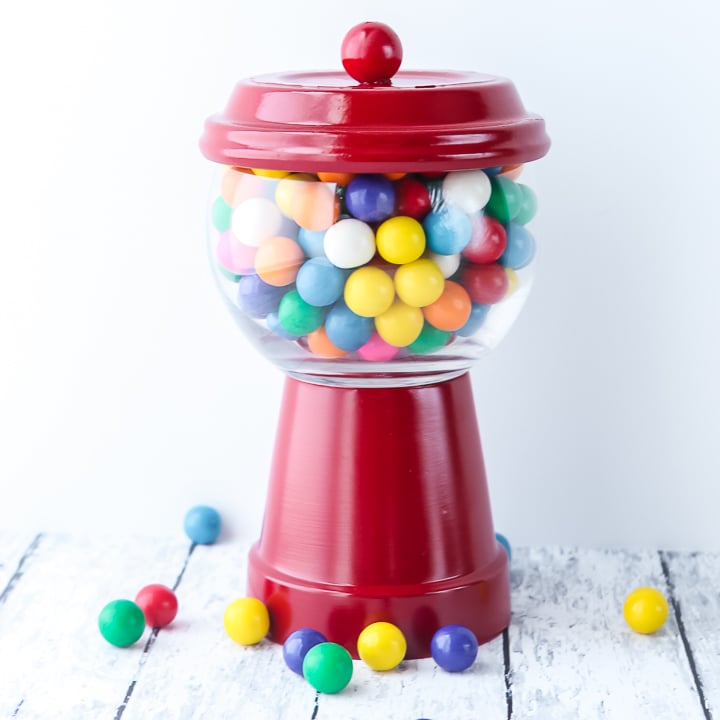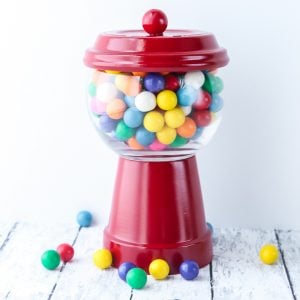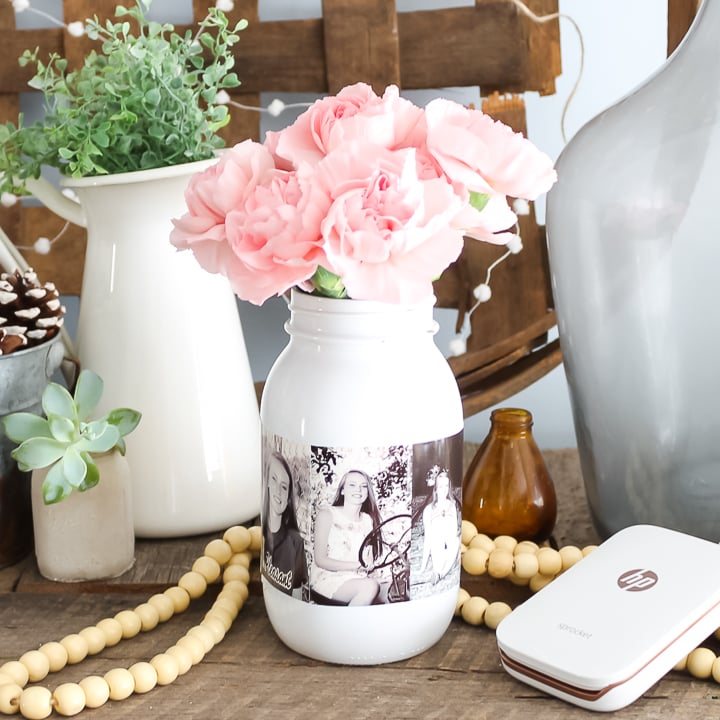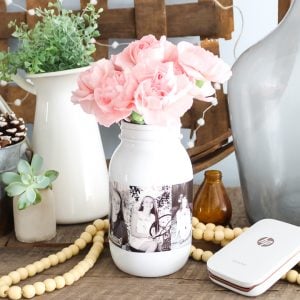 Mason Jar Centerpiece with Pictures
This photo mason jar is easy to make and will make a great gift as well.
Read More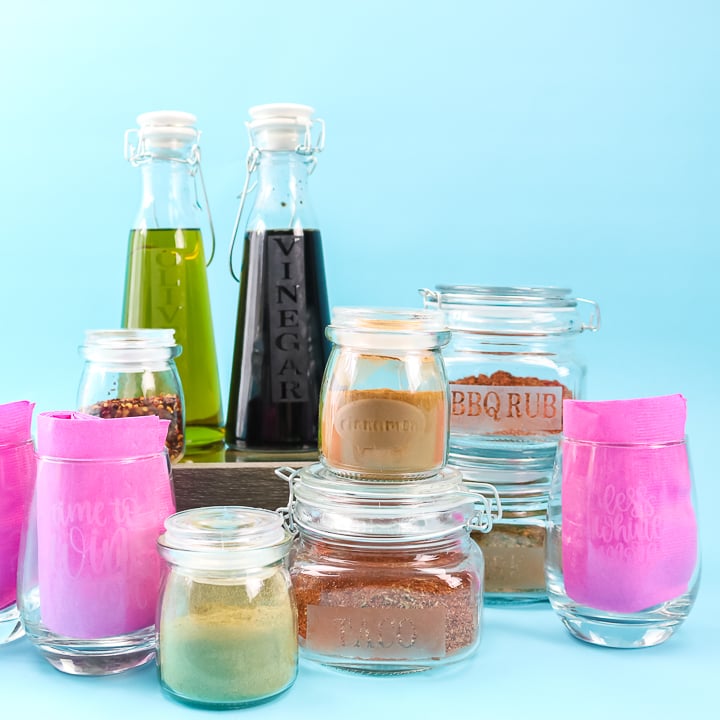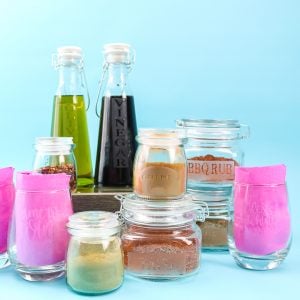 How to Etch Glass with a Cricut
Grab your Cricut machine and start etching glass with this easy to follow tutorial.
Read More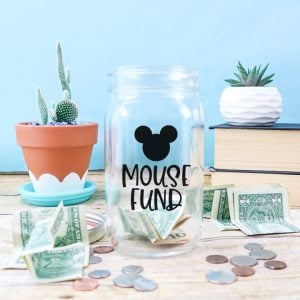 Making a Vacation Savings Bank
You can make this cute jar bank in minutes to save up for any vacation you are dreaming of!
Read More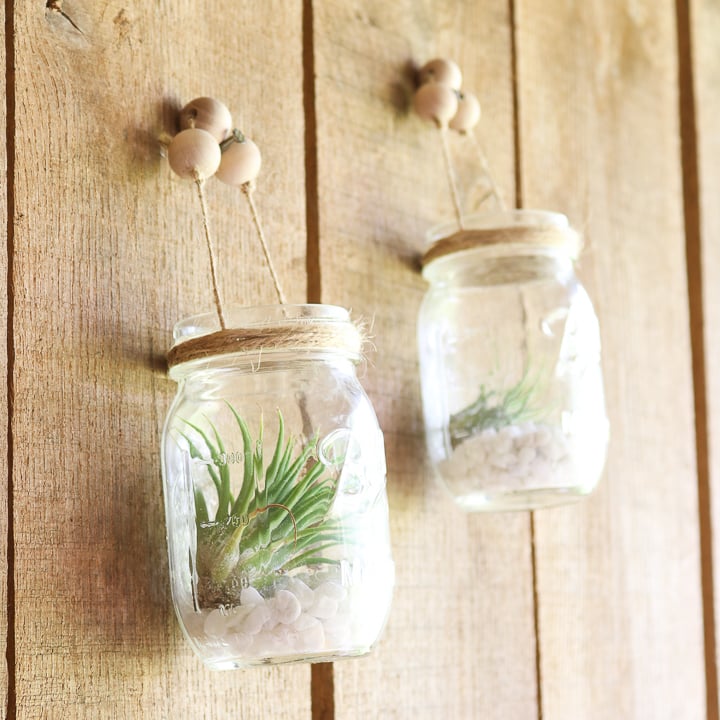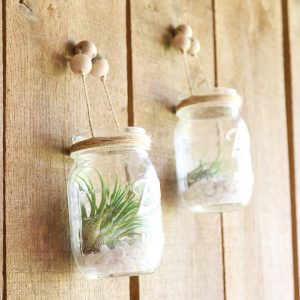 Air Plant Hangers from Mason Jars
Make these air plant hangers from mason jars and hang them around your home!
Read More
A Year of Jar Crafts
Sign up for our email list to get a FREE book with an entire year of jar crafts! 12 months, 12 crafts, tons of fun!