A free printable wedding planner is something everyone can use that is planning a wedding. Trust me. I am knee-deep in wedding plans around here. My daughter is getting married next month and I keep going through a checklist in my mind wondering what I have forgotten. Print our wedding planner to be sure that you don't forget anything for your big day!
UPDATE: Want to see how the wedding of my daughter turned out? See the rustic barn wedding here and maybe get some ideas for your big day.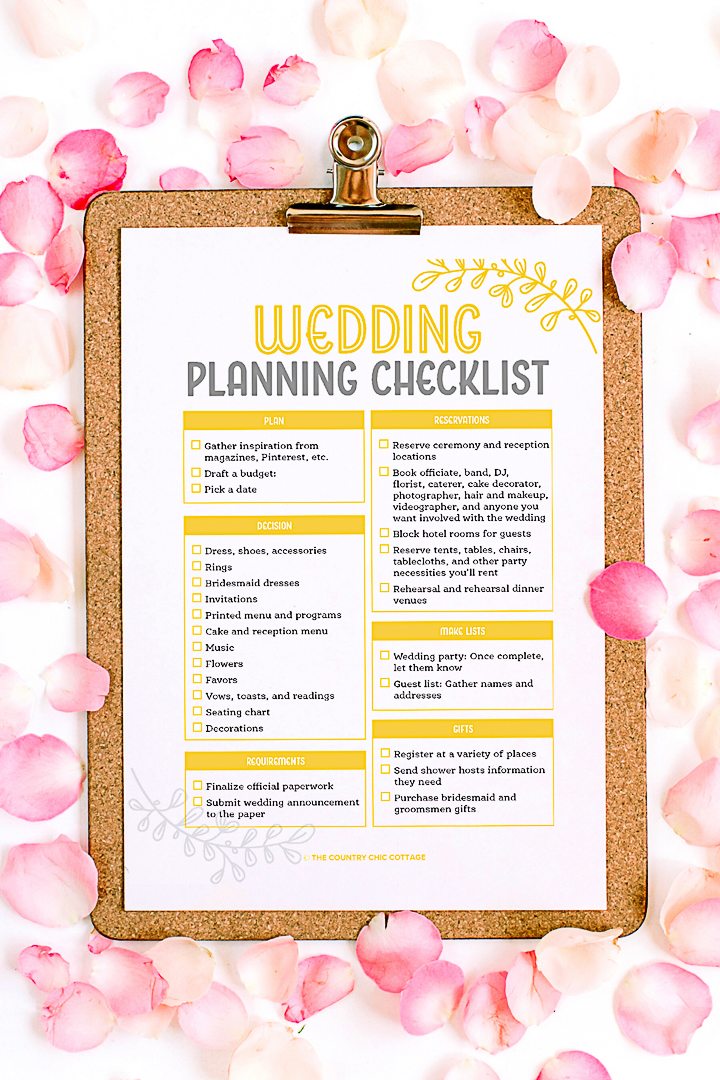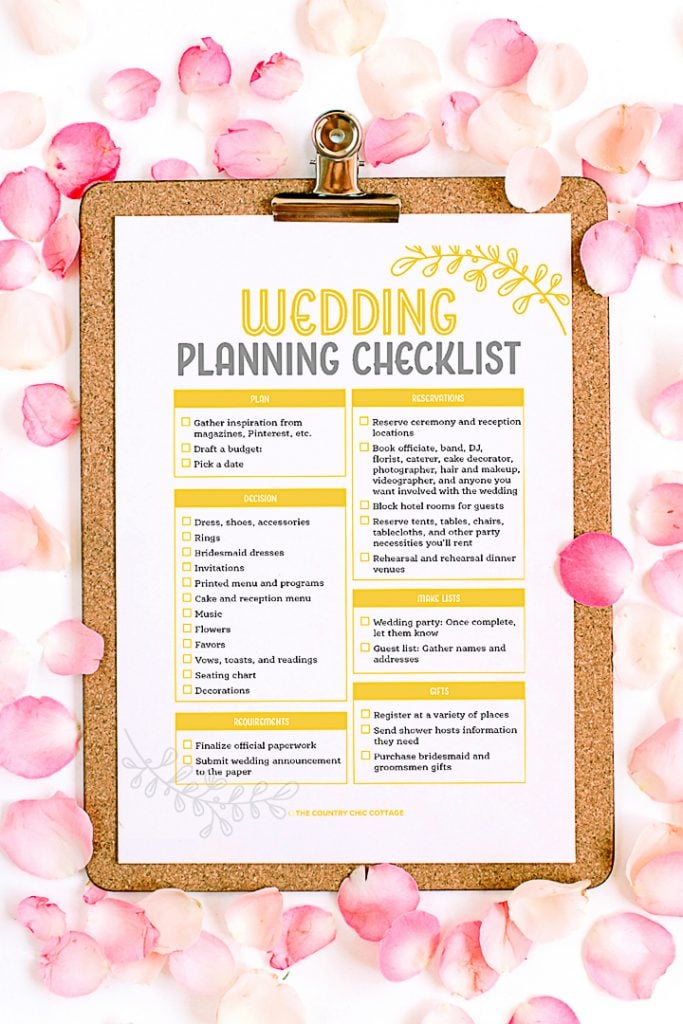 Free Printable Wedding Planner
To get your wedding planning checklist, just sign up for our newsletter in the form below. Look for a form that has a picture of the download that you want then enter your information. The checklist printable will be sent to your email address where you can download and print the PDF file. Please note that if you area already on our newsletter, just add your information again as you will not be signed up for anything further.
Please note that this is for personal use only. You can also contact me if you have any issues with your download.
How to Use Your Wedding Planning Checklist
Our free printable wedding planner runs through everything from planning, making lists, reservations, decisions that need to be made, and more. Print the list today and start taking notes. Then mark things off of the list as you get them completed. By the big day, you will be prepared, organized, and ready for anything that comes at you. Or at least that is what I am hoping. Cross your fingers for me y'all. Next month is speeding at me like a freight train and I am just trying to fit everything in!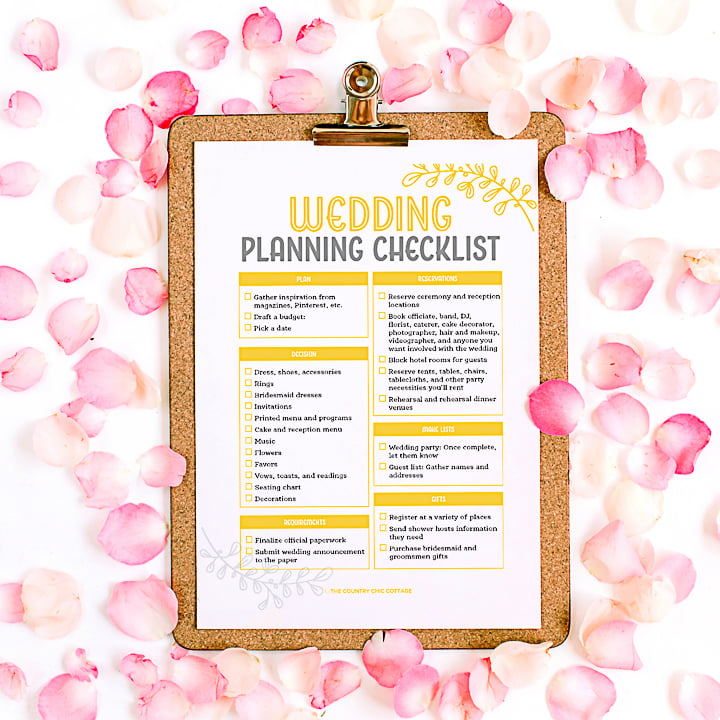 I recommend printing this free printable wedding planner but also keeping a notebook with important phone numbers, addresses, to-do lists, and so much more. It has been a lifesaver to me! I love having everything in one place so I can easily reference it when I need it. And y'all….checking something off of a to-do list is my ultimate favorite thing to do in life! If you can't afford to hire a wedding planner, use our checklist instead. It will keep you on task when you are planning your own DIY wedding.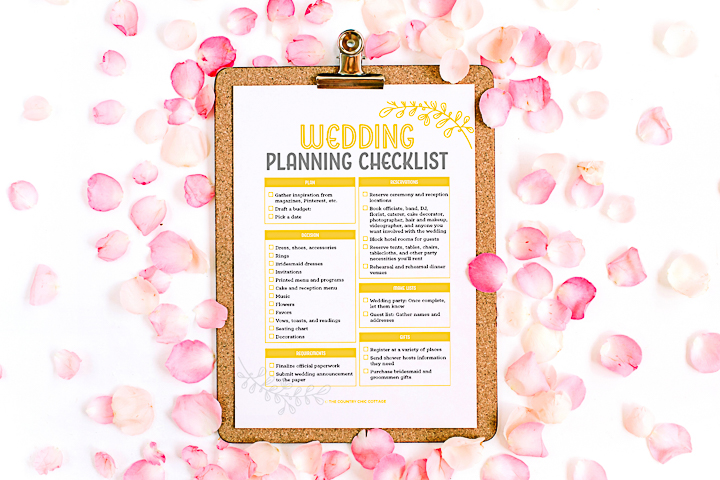 Want something a little more comprehensive than our checklist? Try clicking here to get a pro planner for weddings for free! That is way more than we needed for our simple wedding but if you are trying to plan a HUGE wedding yourself, it just might work for you. Now get out there and be your own wedding planner with this free printable wedding planner! You will save a ton of money if you do it correctly!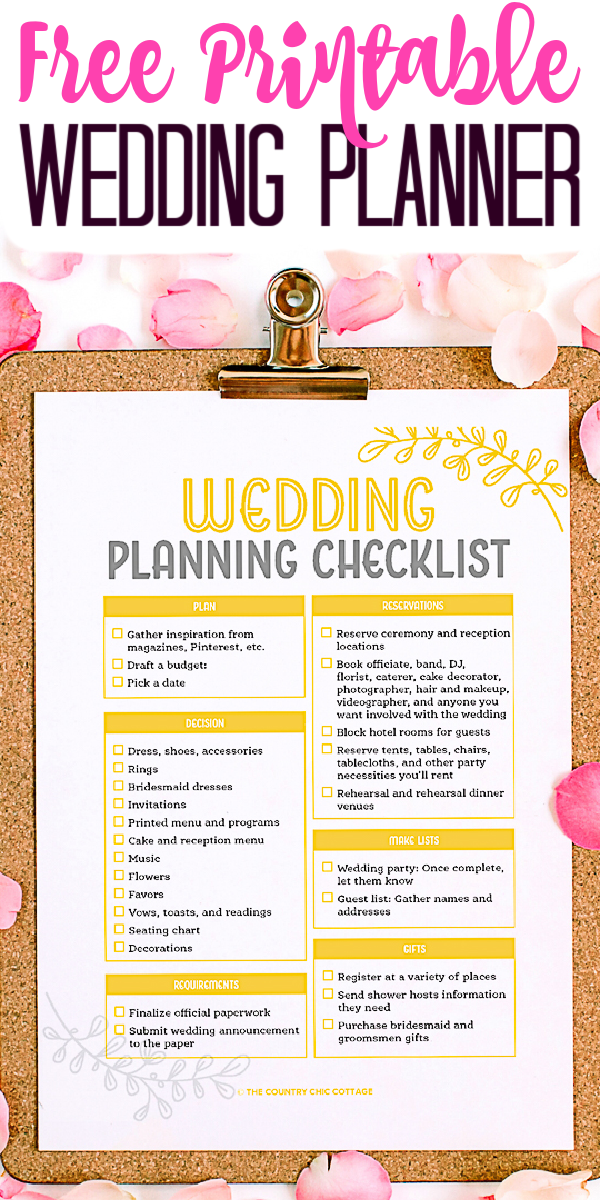 Love this wedding checklist and want more? Try the links below as well!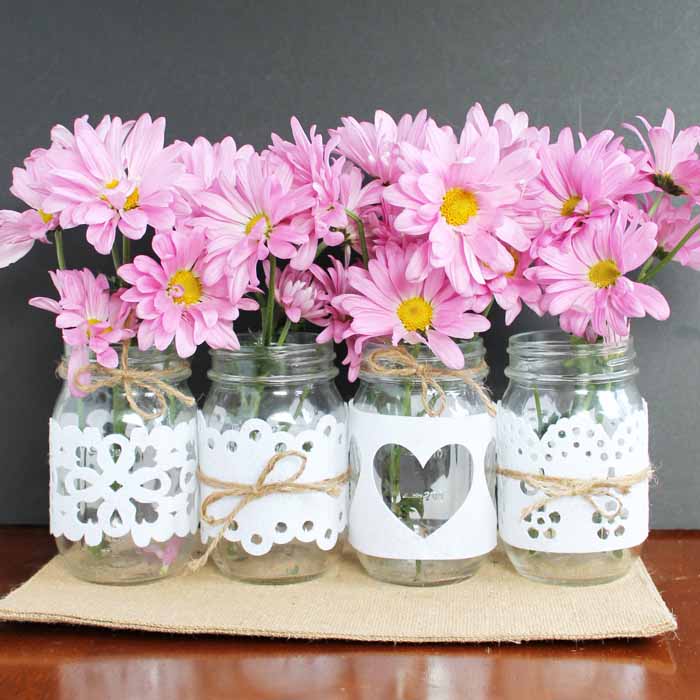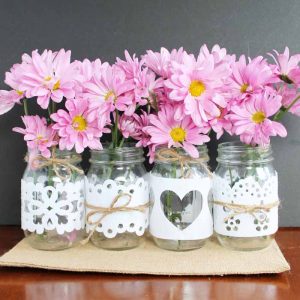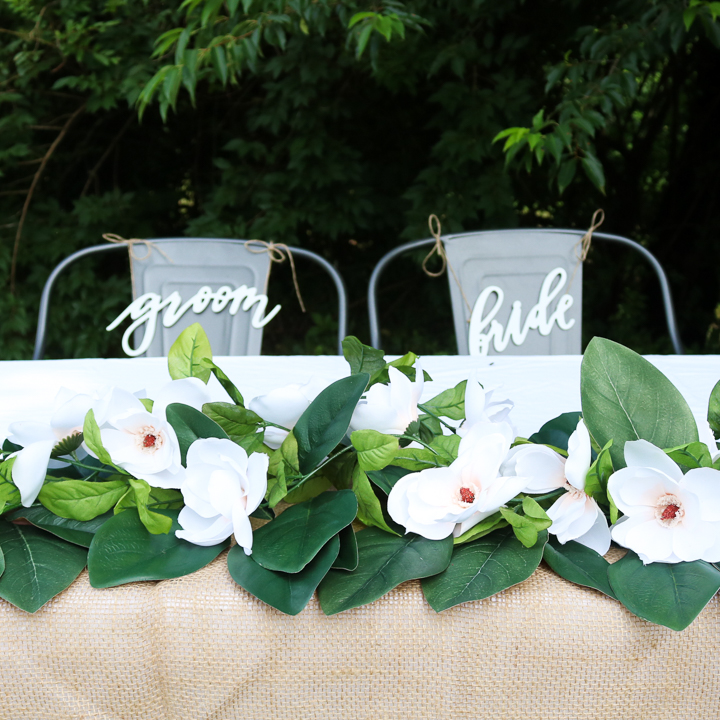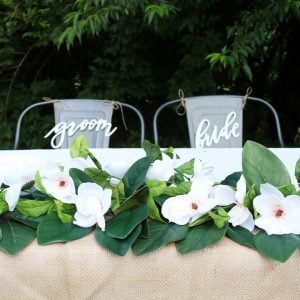 DIY Magnolia Garland
Add the look of gorgeous magnolias to your reception with this DIY wedding garland.
Read More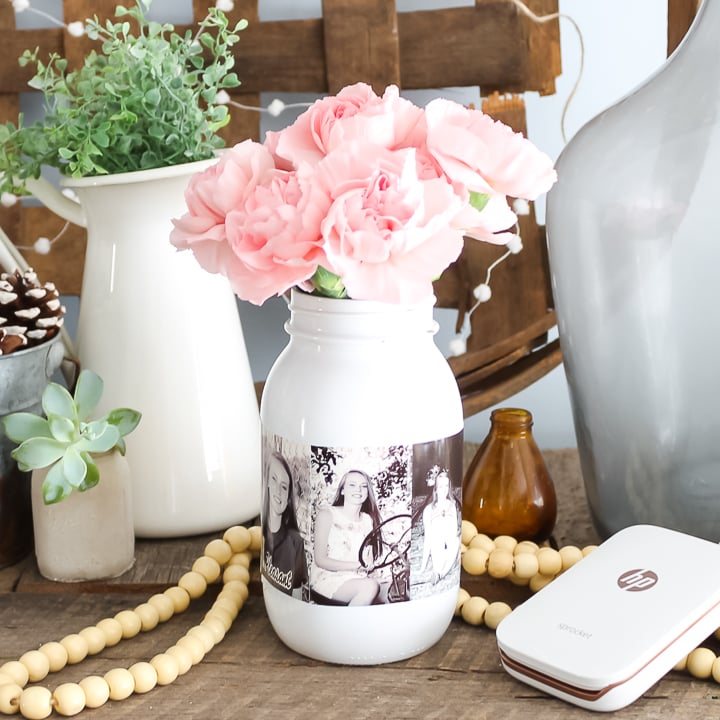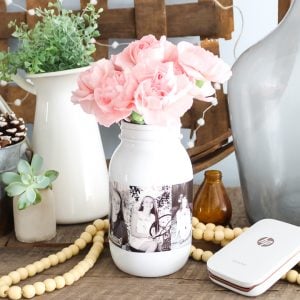 Mason Jar Centerpiece with Pictures
This photo mason jar is easy to make and will make a great gift as well.
Read More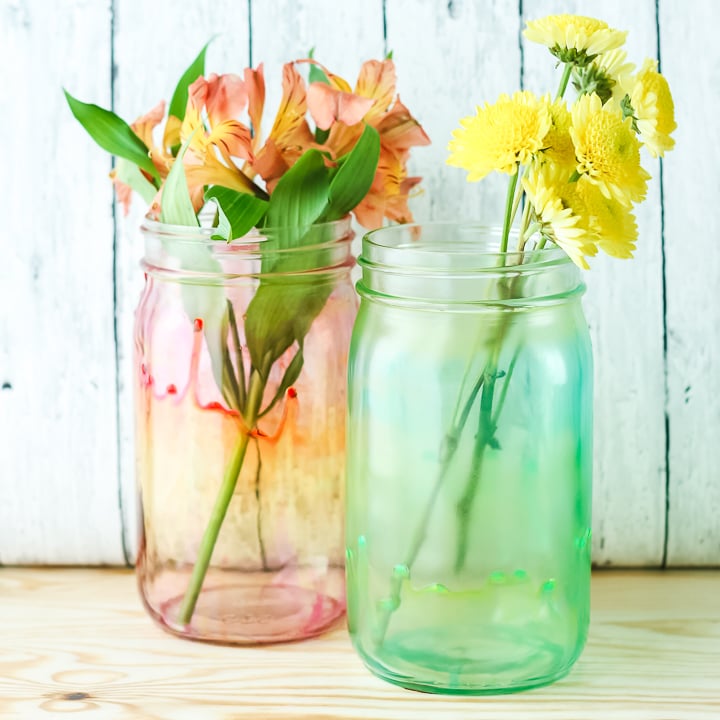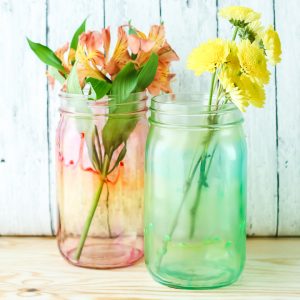 Making Easy Watercolor Mason Jar Vase
Giving mason jars a watercolor effect is actually super simple to do and these will make a big impact in your home.
Read More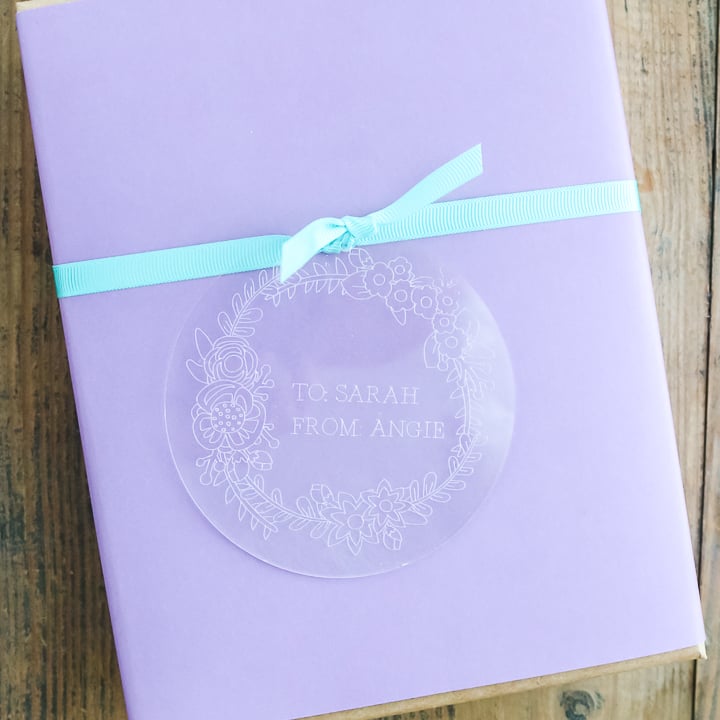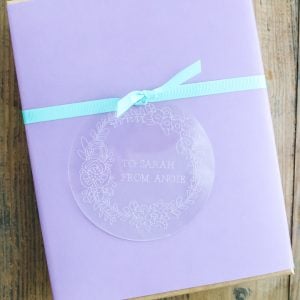 Cricut Maker Engraving Acrylic
Did you know that you can engrave acrylic with a Cricut Maker? Follow along to see how and start making your own projects today!
Read More