You can make your own window picture frame in just a few simple steps. I love the way this one looks and the character it adds to my bedroom. If you are looking for some rustic farmhouse style, look no further then an old window! In fact, you can click here to see more old window crafts for every room in your home.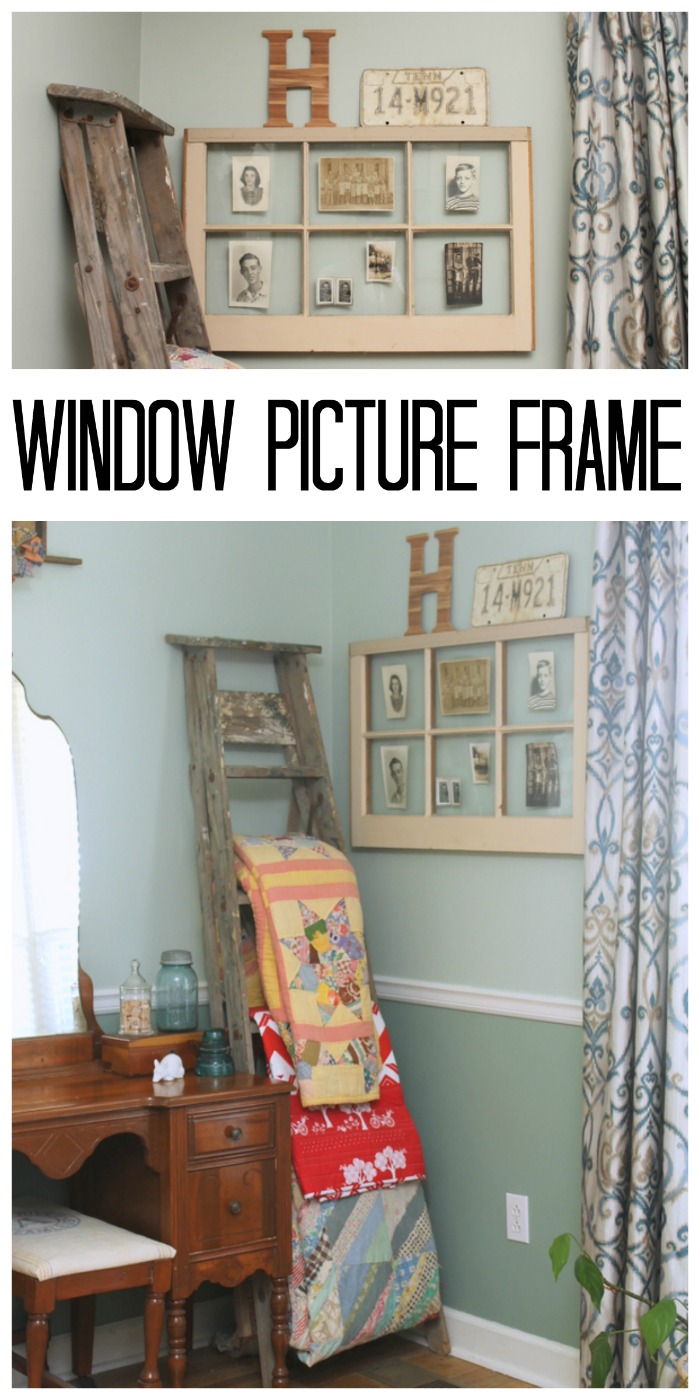 Add a window to your wall full of old pics (or new ones!) for a gorgeous display. I added this one to our bedroom but you can use this same idea for any room in your home. Yep a window full of old pics. I love it! It is the perfect addition to our bedroom.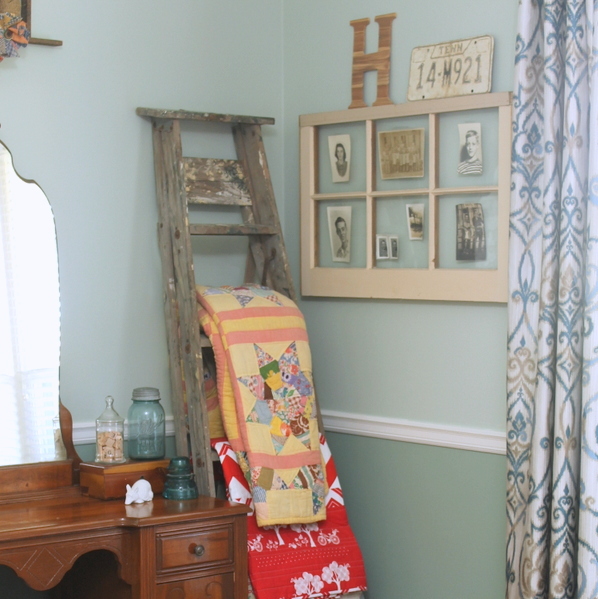 Start by finding an old window. You can hunt thrift stores, yard sales, estate sales, and more. I love the look of a divided light window for this project but you can use any that you love. Bring your window home and give it a good cleaning. You can also paint it if you wish but I love that old rustic look.
Add a couple of saw tooth hangers to the back for hanging then add to your wall. I used some tape to add my old pictures to the back of the glass. If you use really old pictures, you may want to make a copy just to keep your originals out of the sun.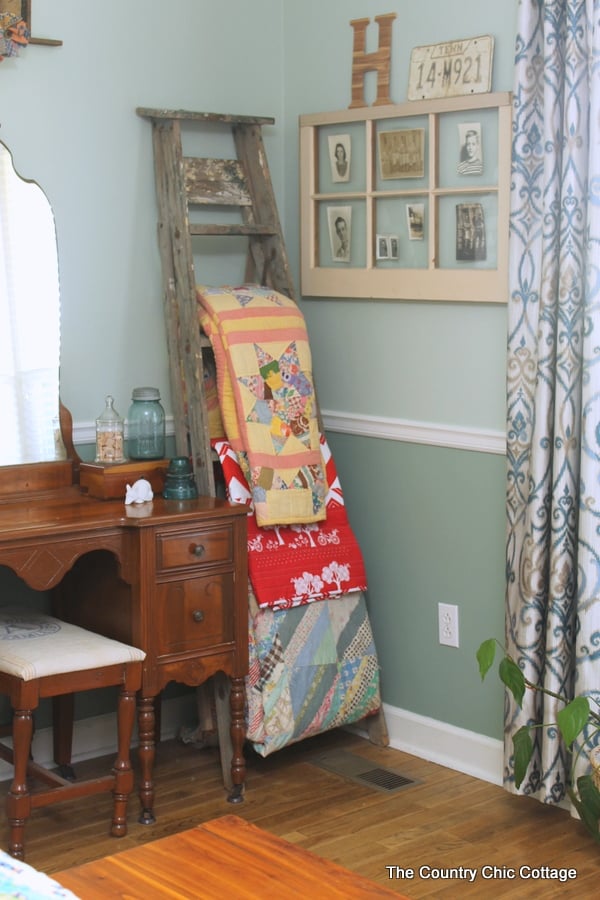 This is a quick and easy project that will have a huge statement in any room of your home. Just go ahead and start on your hunt for an old window or two today. You know you want a window picture frame in your home! I can't wait to see what you come up with! Be sure to share your pictures on our Facebook page as we would love to see them.
Love this window picture frame and want more ideas? Try the links below!