Get the free printable 30-minute cleaning schedule below! The number one question I get from most people is "how do you do it all"? This week I am going to try to give you my tips and tricks for getting things done around your home. Starting with my 30 minutes per week house cleaning schedule!
I love to give my house a really good deep cleaning. But I don't have a week (or more) to dedicate to the task. I generally break up the task over several weekends so that I can get the deep clean without taking a week's vacation. For this series, I thought why not take it one step further. So I broke down the typical "deep clean" tasks into 52 installments that will each take around 30 minutes each.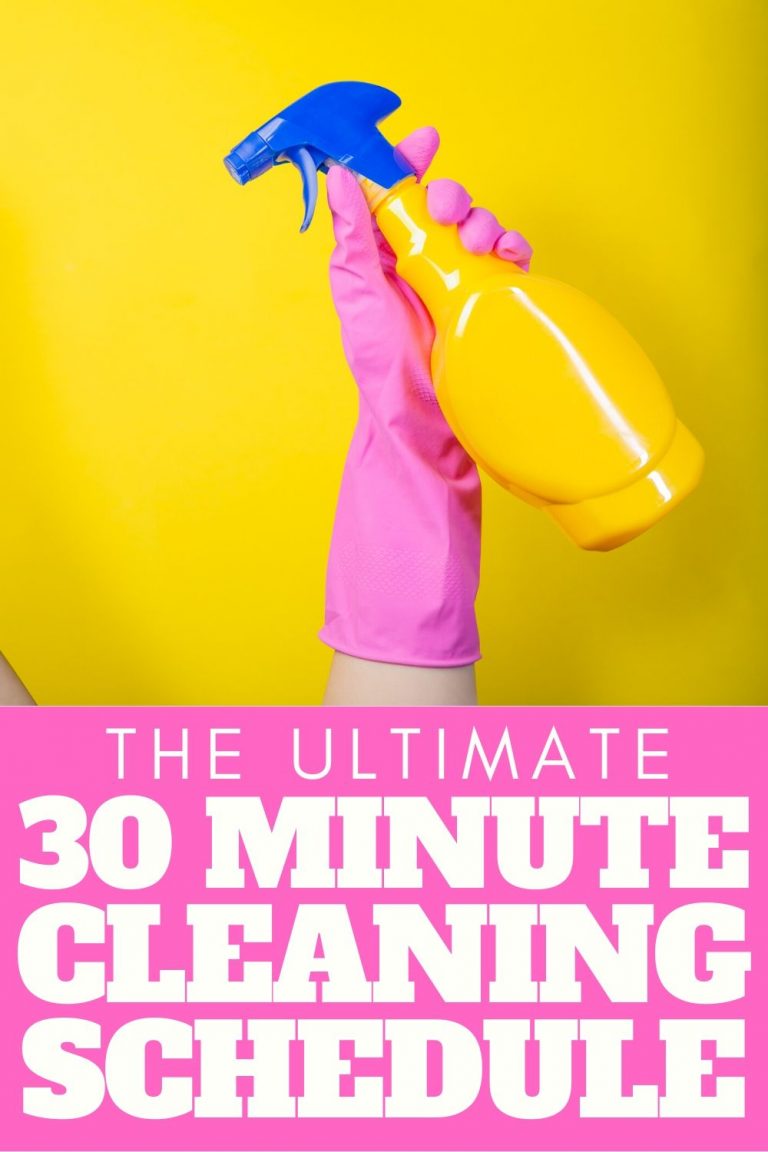 That is right, in just 30 minutes a week you can get a cleaner home with my house cleaning schedule. Want a daily cleaning schedule for your regular weekly cleaning? I have that cleaning printable here as well!
Worried about running out of ink with these pages? Did you know that if you have an HP printer you can print for just $0.03 per copy? Check out HP Instant Ink and start getting your prints and ink for cheaper today!
30 Minute Cleaning Schedule Printable
To download the deep cleaning house schedule, just sign up for our newsletter in the box below. Then the free printable will be sent directly to your email. You can download and print as many times as you like.
Please remember that this 30 minute cleaning schedule is for personal use only. You can also email me at thecountrychiccottage@yahoo.com if you have issues downloading.
Deep Cleaning House Schedule FAQ
Here are a few notes before you get started:
The schedule below contains typical "deep clean" tasks for a 3 bedroom, 2 bathroom house.
Daily/weekly cleaning tasks are not included. But if you want a cleaner more sparkling home by the end of the year — in just 30 minutes per week — this checklist is for you.
Tasks should take around 30 minutes — some a little less and some a little more.
There may be some tasks on the list that do not apply to you. Take those weeks and either work ahead or do something that is not on the list.
I don't have any way of knowing anything about your home so this is a general idea as to what it takes for my home. You may need to take this list and customize it for yourself.
Then just start using this deep cleaning house schedule this weekend around your home. You are going to love what a difference this makes over time.
Want to see my favorite cleaning supplies and products?
I have gathered all of the products I love using around my home into one great section of my Amazon storefront. You can click here to shop! If you're looking for just about anything to clean your home, I probably have an option that you will love!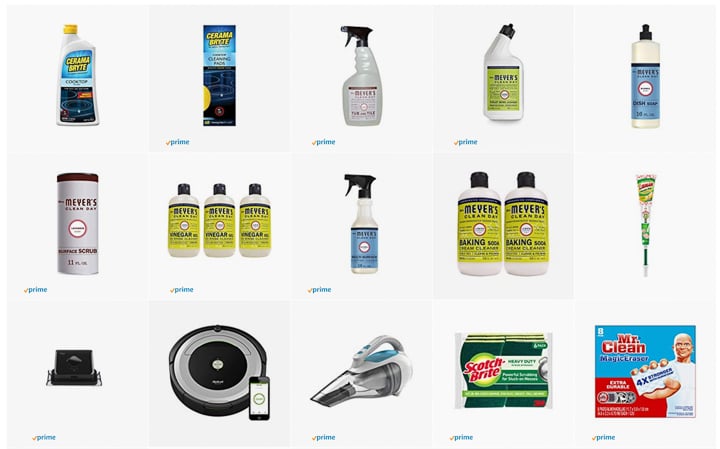 Want even more cleaning ideas?
So, print our 30 minute cleaning schedule and use it around your home over the next year. Your home will be cleaner and you will never go back to a once a year spring cleaning again!