Looking to get your carpet clean? Try our homemade carpet stain removal techniques that are as close as your cabinets. These solutions are mostly all-natural and probably things you already have in your home. Get those carpets sparkling clean in no time at all.
Want to clean your entire carpet? Try our carpet cleaning tips and tricks for more ideas!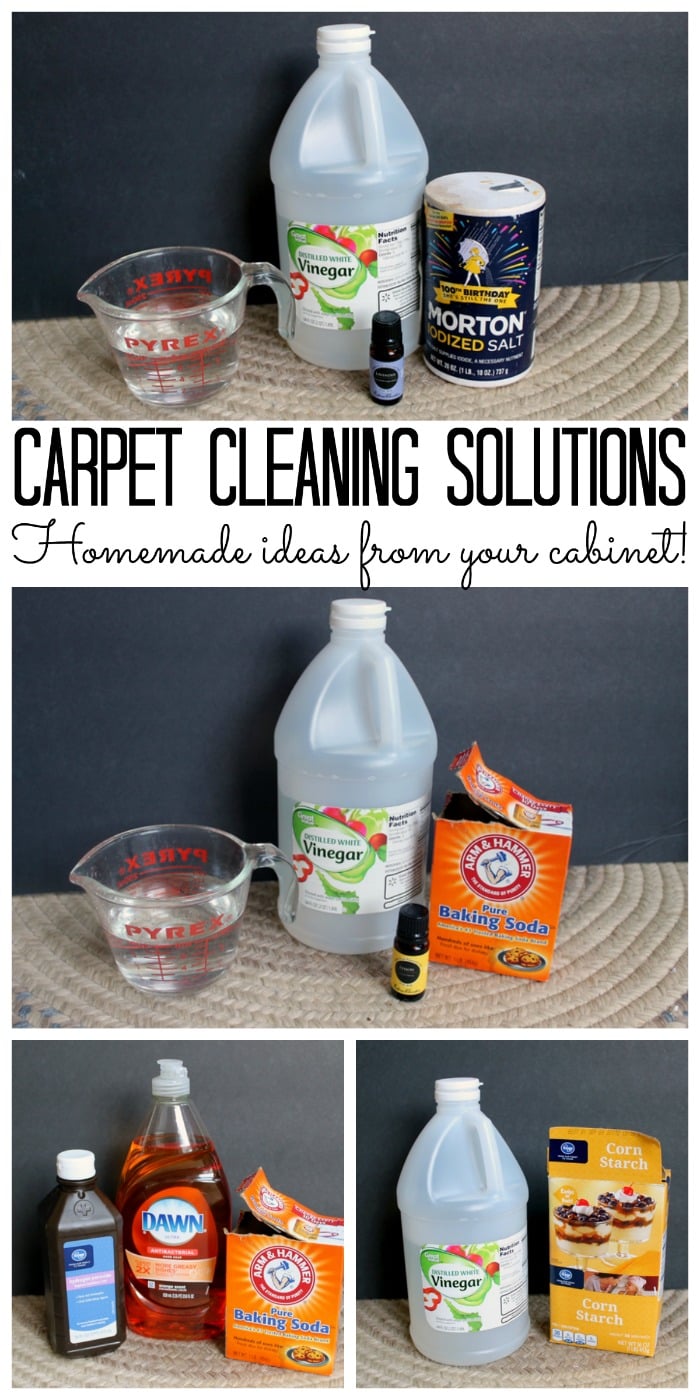 Homemade Carpet Stain Removal
I am going to walk you through each of my recommendations below. Some stains react better to different methods so you might want to try a few different techniques on each stain. Also, if you can test the method in an inconspicuous area before cleaning the stain. That way you can ensure that the products are compatible with your carpet.
All Natural Carpet Cleaner
Our first solution uses lavender essential oil. If you don't have any, try our article on how to buy essential oils inexpensively. Then add the following ingredients to a spray bottle:
Shake the mixture well to mix, then spray on your carpet liberally. Allow to dry, then vacuum your carpet. Hopefully, your stain is long gone. If not, read on and try one of our other solutions for carpet cleaning.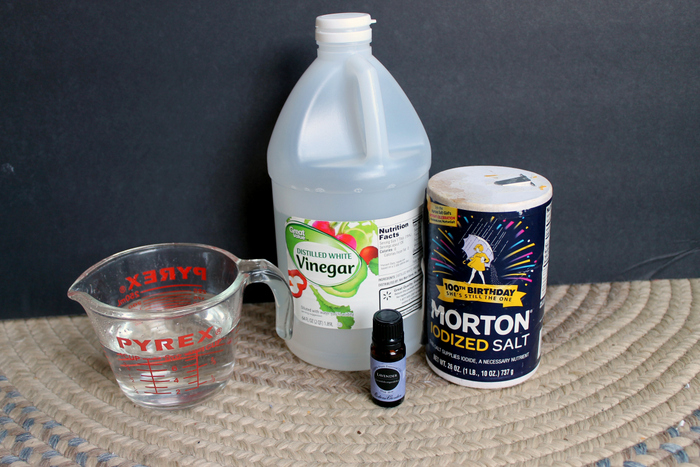 Natural Carpet Cleaning Solution
Mix a few drops of lemon essential oil with baking soda. Apply to the stain and let it sit for at least a few hours. Mix distilled white vinegar equally with water and spray on the baking soda. The spot will fizz with the chemical reaction. Lay a rag over the stain and press to help remove. You may have to repeat this a few times on stubborn stains. Hopefully, you will reveal a new looking carpet with no stains after this application.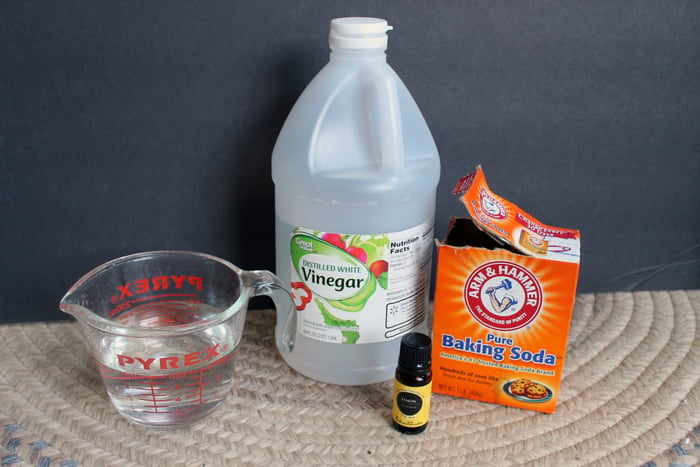 Homemade Rug Cleaner
No luck? Next on our list of homemade carpet cleaning solutions uses things that almost everyone will have on hand at all times. Mix ¾ cup of peroxide, 2 teaspoons of baking soda, and 1 squirt of dishwashing liquid. Scrub the stain with the mixture and rinse well.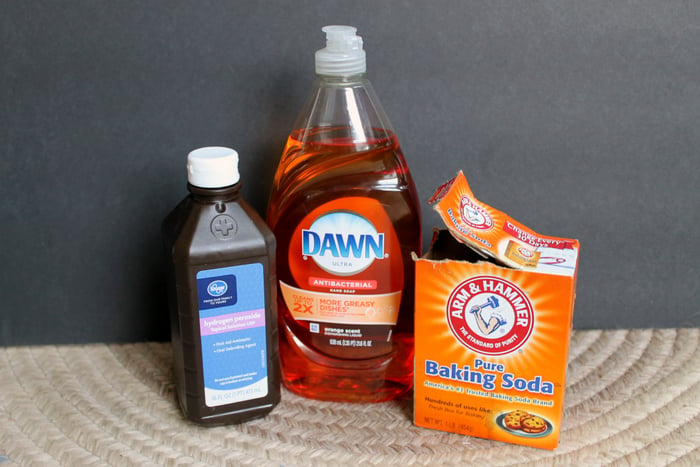 DIY Carpet Cleaning Solution
Finally, if you have a stubborn stain that is not gone, try mixing corn starch and distilled white vinegar together until it forms a paste. Apply the paste to the stain and allow it to dry. Scrape with a knife and use a vacuum to remove the excess.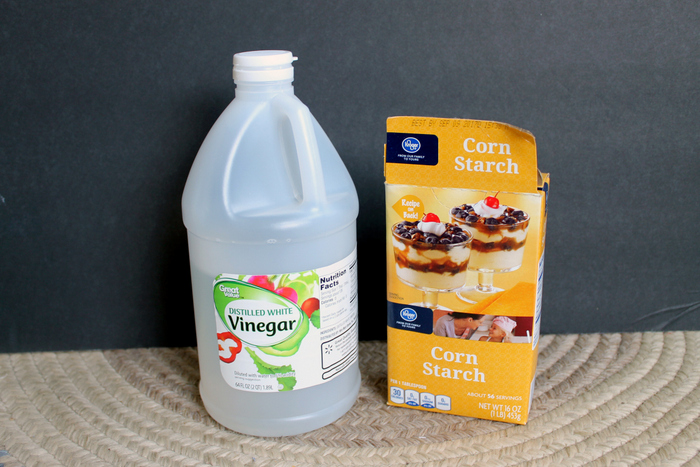 Give these homemade carpet cleaning solutions a try in your home. You will be amazed at the results! Needing more ideas for removing those really stubborn carpet stains? Try this solution from The Shabby Creek Cottage. You will be a master at homemade carpet stain removal in no time at all!
Add to Cozi
Pick up everything you need for this during your next trip to the store! Don't want to forget? Be sure to download the free Cozi app and add the supplies and instructions to your app! Just click the button below to add everything you need to your list.
You can get the Cozi app for free in the app store and also click here to learn more about how it can help you to organize your home and family!
Print Our Natural Cleaning Guide
Now you can print the complete guide to natural cleaning and keep it as a handy reference around your home. There are 225 ideas for using vinegar, cream of tartar, lemons, hydrogen peroxide, steam, baking soda, corn starch, salt, and rubbing alcohol to clean! Yep, all of those things you probably have around your house already can be really powerful all-natural cleaners.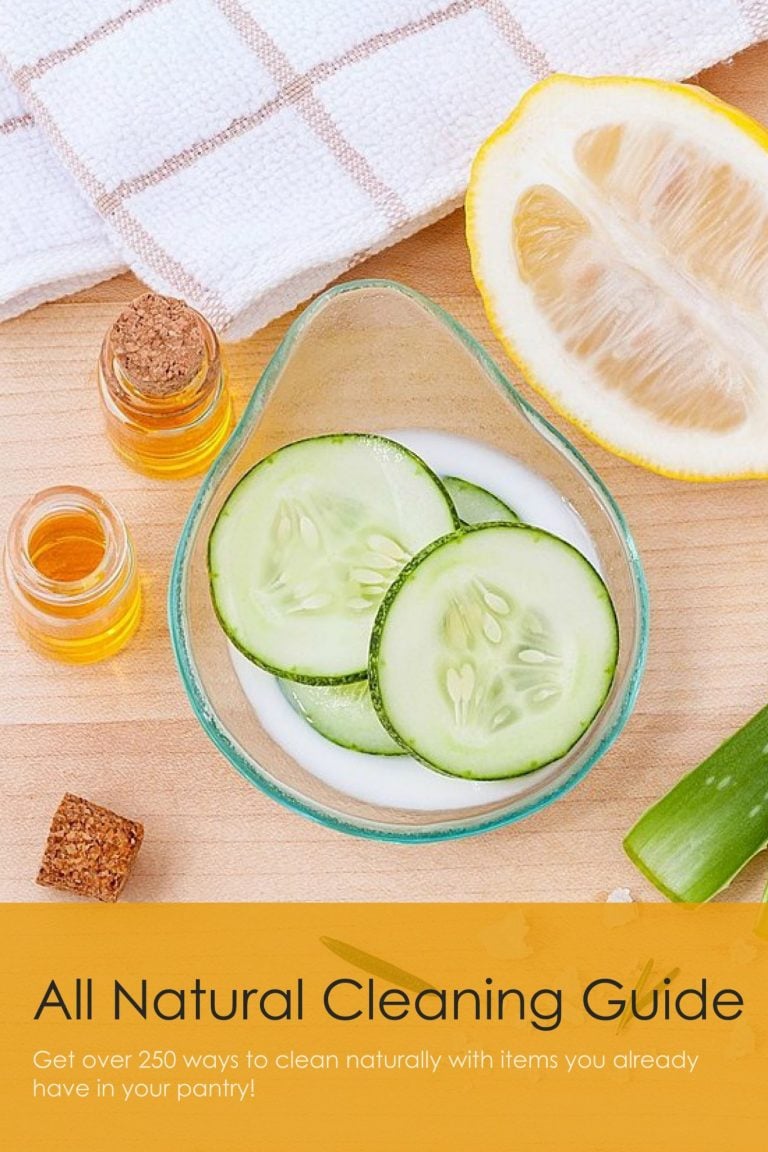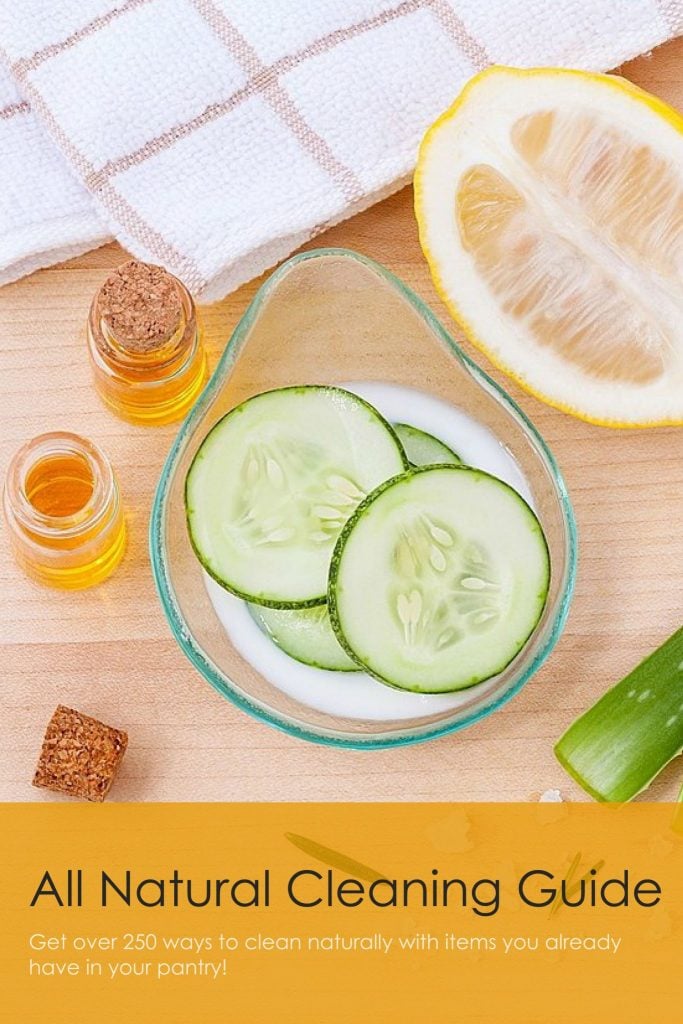 Just click here to add this download to your cart. Then just download to your computer. You can then print on your home printer and keep this complete guide to natural cleaning handy all year! I have just had many requests for a printable version of my cleaning series and thought this is the perfect time to release this series!
Looking for more genius hacks like cleaning with vinegar? Click here to see great genius ideas for your home!
Want to see my favorite cleaning supplies and products?
I have gathered all of the products I love using around my home into one great section of my Amazon storefront. You can click here to shop! If you're looking for just about anything to clean your home, I probably have an option that you will love!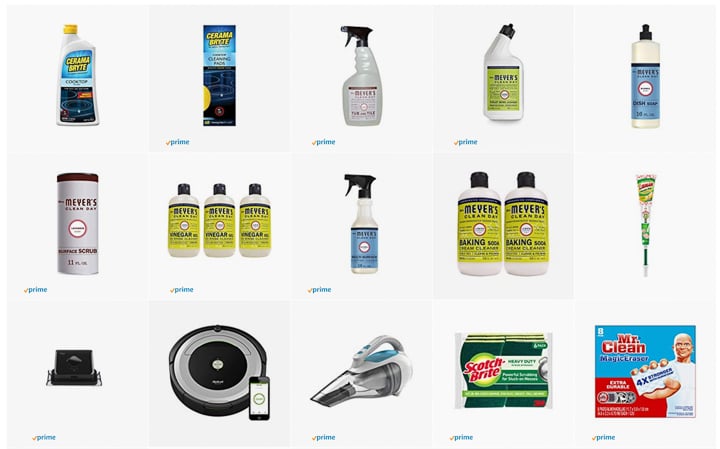 Love this idea for homemade carpet stain removal and want more cleaning ideas? Try the links below as well!