Spring is approaching and that is the perfect time to learn the best way to clean windows. I have been using these tricks for years and thought I would share them here today. Especially since this method uses products you probably have on hand around your home. Don't you just love that? If you do love all-natural cleaning, be sure to check out my cleaning guide here.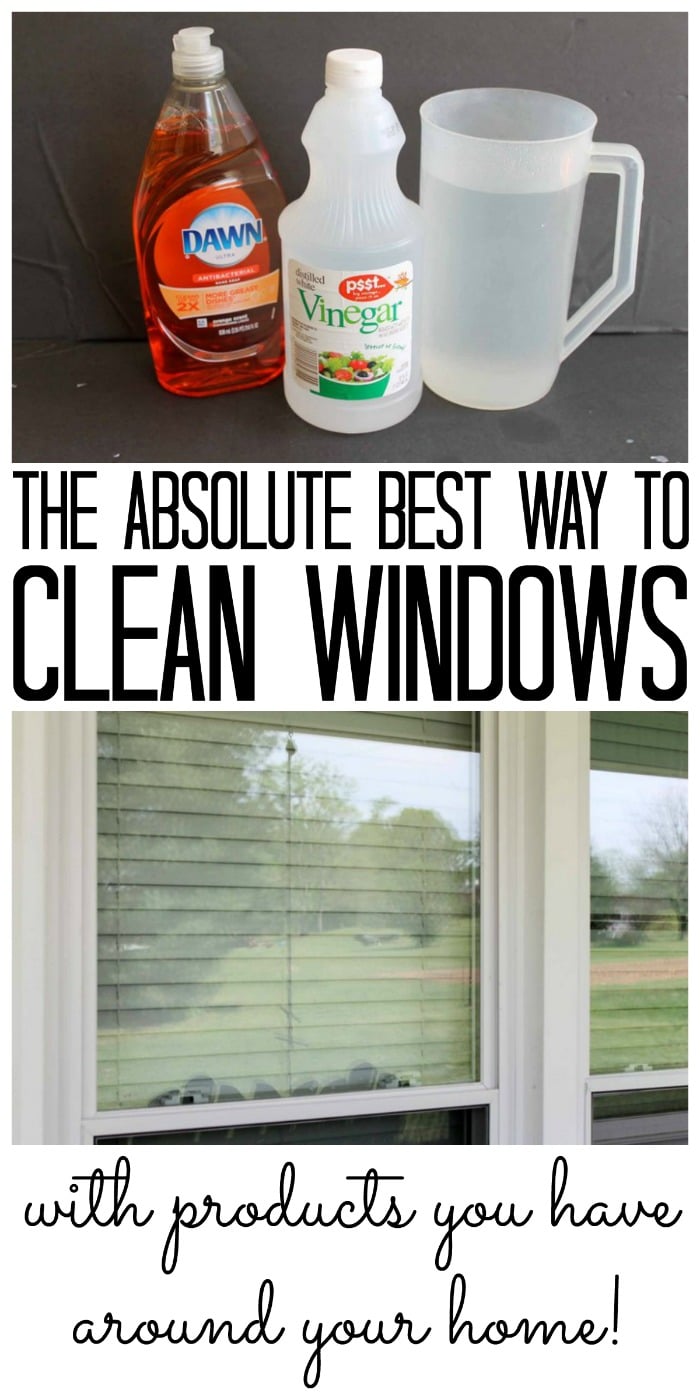 The Best Way to Clean Windows
Start by washing the outside of your windows. Mix up the following:
2 cups water
¼ cup white vinegar
½ tsp dish detergent
Note: These are the ratios you will need. You may need to mix a large amount in a bucket depending on how many windows you need to clean. Just double or even triple this recipe.
Pick up everything you need for this during your next trip to the store! Don't want to forget? Be sure to download the free Cozi app and add the supplies and instructions to your app! Just click the button below to add everything you need to your list.
You can get the Cozi app for free in the app store and also click here to learn more about how it can help you to organize your home and family!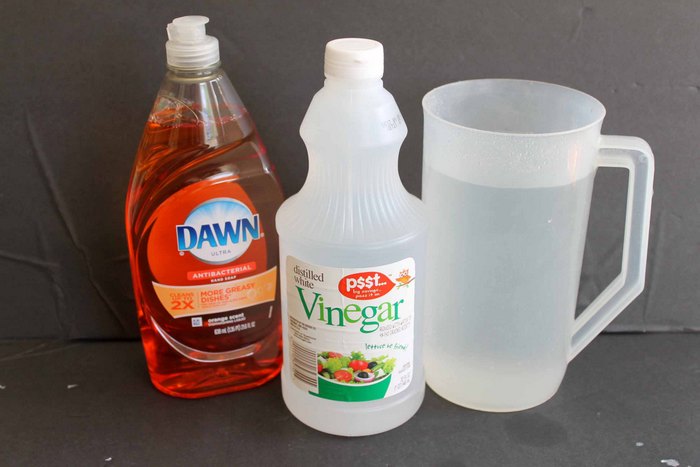 Best Way to Clean Outside Windows
Start with a soft bristle brush or a scrub sponge and dip into the mixture.
Apply all over your windows.
Use a brush on an extension pole for high windows. (You can find one here.)
Wipe down the windows completely then rinse immediately with water from a hose.
You want to rinse the windows before the solution dries to ensure that you get that streak-free shine.
This may require that you do one window at a time especially if it is sunny outside.
Rinse completely and allow it to dry!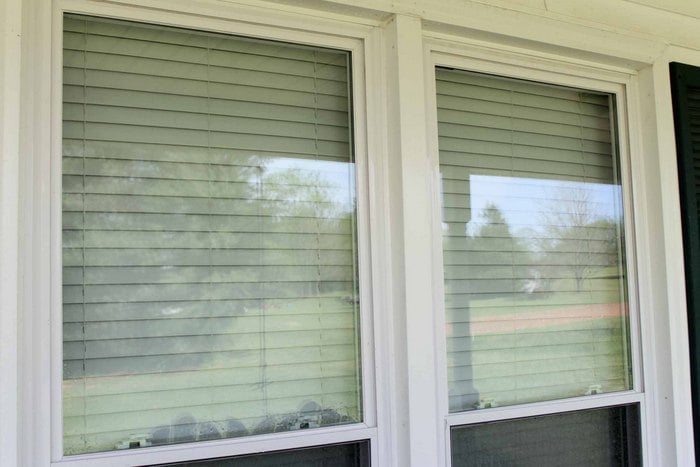 You will need to repeat these same steps for all of your windows. Now that the outside of your windows is clean, it is now time to turn our attention to the indoors.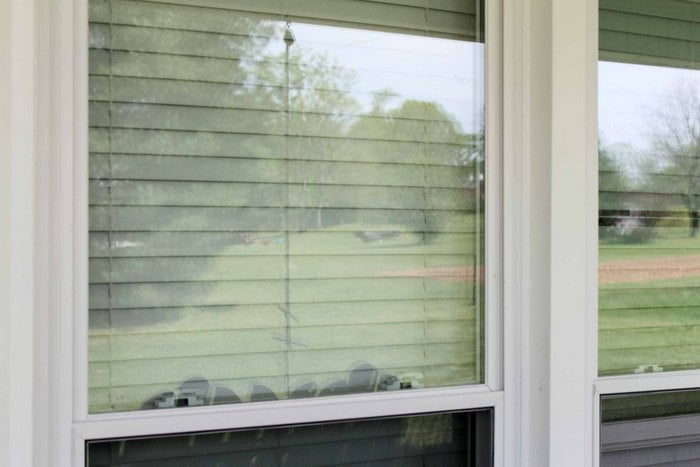 Best Way to Clean Inside Windows
Mix the following in a spray bottle:
1/4 cup vinegar
1 tbsp cornstarch
2 cups warm water
Remember to shake the bottle each time you use this solution as the contents can settle.
Spray on your windows then wipe with a lint-free cloth or newspaper.
Spray and wipe until your windows are completely clean, inside and out!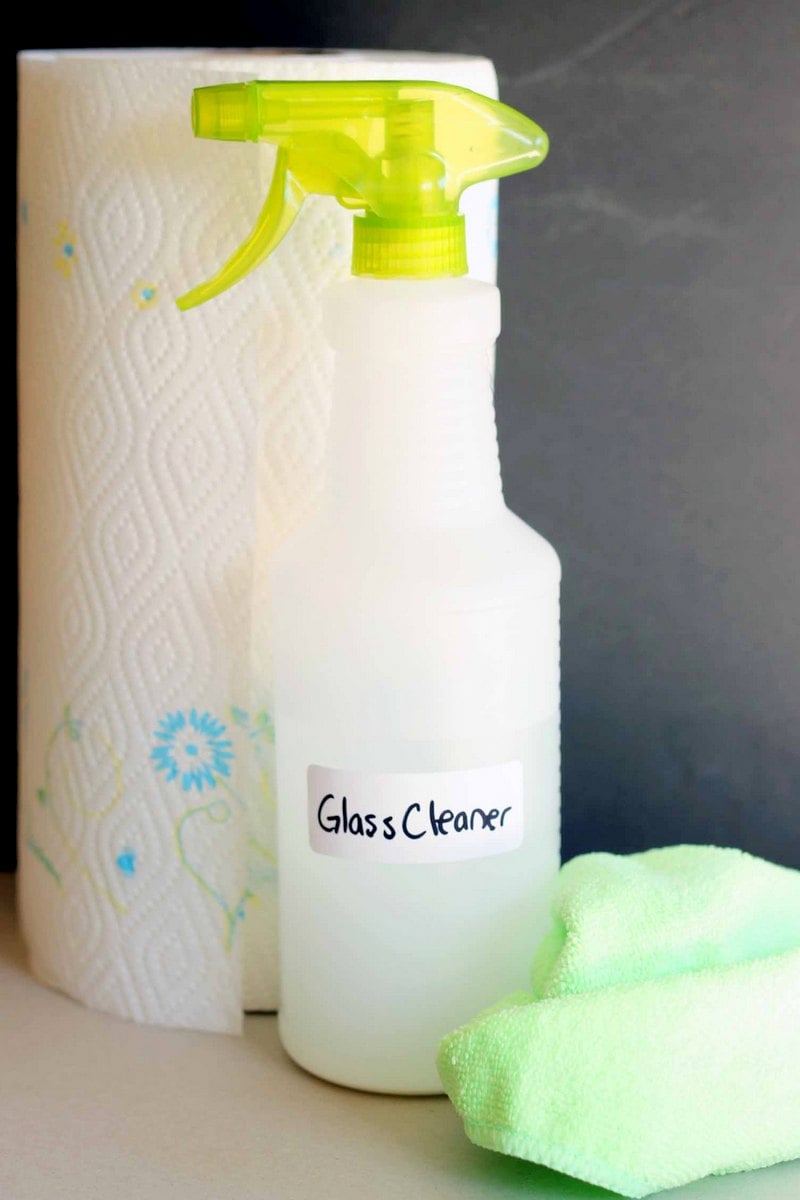 Isn't having clean windows the best feeling in the world? Use our methods and things you already have around your home to get gorgeous clean windows this spring. You might also want to click here and see our tricks for cleaning blinds. You are sure to love the results!
Love our tips for the best way to clean windows and want more? Try the links below!
Want to see my favorite cleaning supplies and products?
I have gathered all of the products I love using around my home into one great section of my Amazon storefront. You can click here to shop! If you're looking for just about anything to clean your home, I probably have an option that you will love!