I am going to show you how to make the cutest DIY resin pendant for Halloween today. This project is actually really easy and you are going to love wearing it to spook your friends all season long. If you have been shy to try resin, this is a great beginner's project as well. You can also try our tutorial for making an epoxy tumbler if you would like.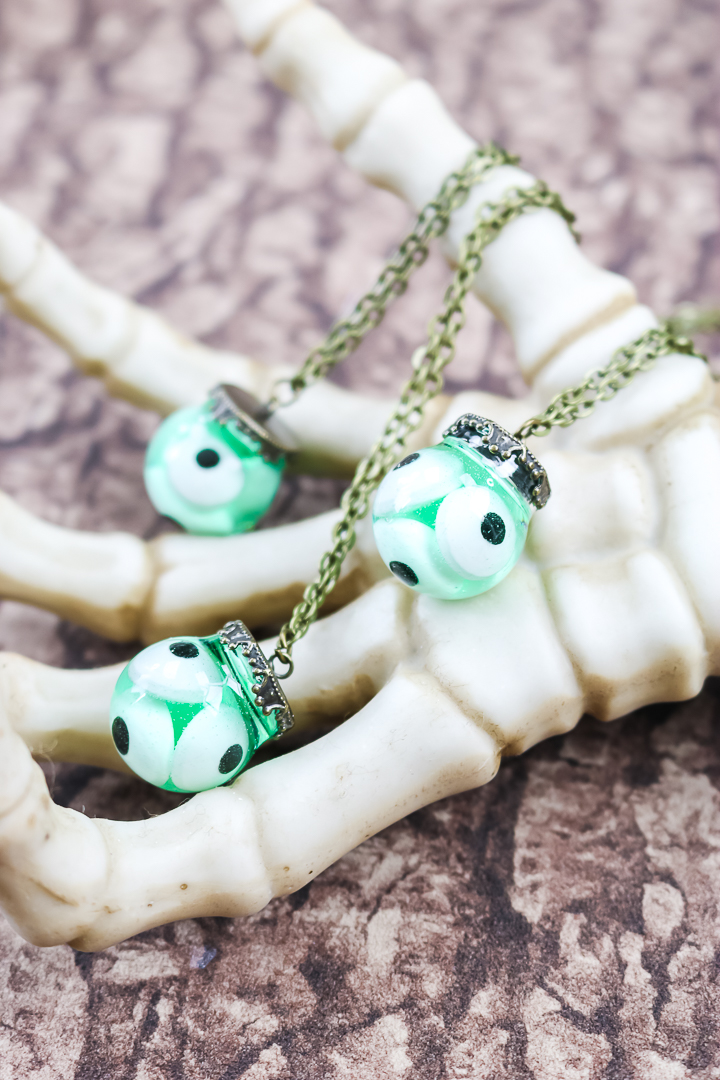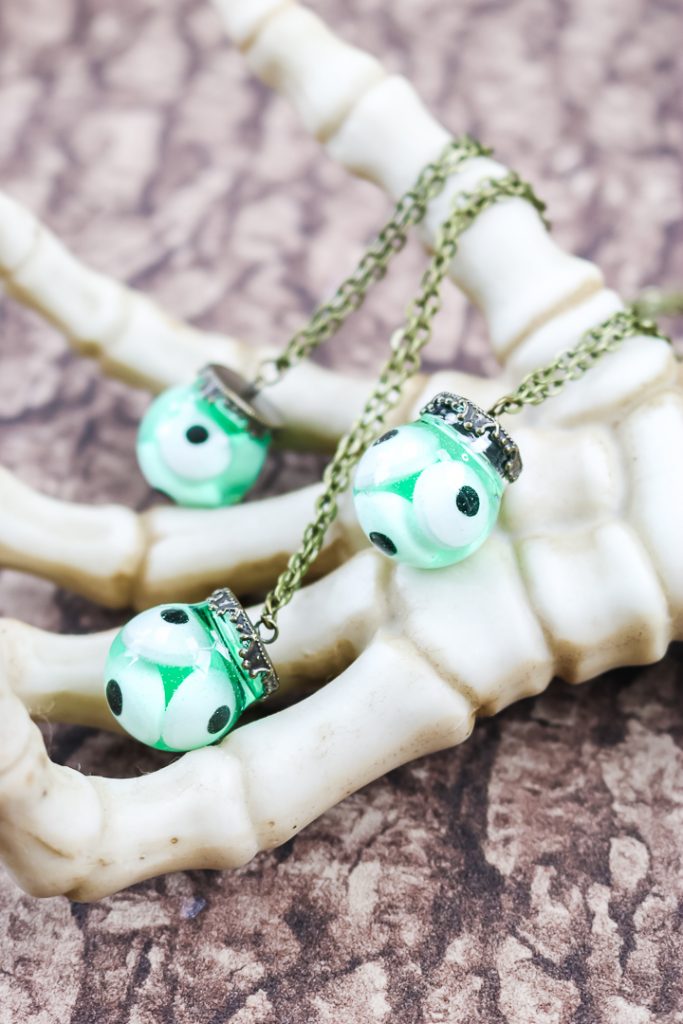 Supplies needed:
How to Make a DIY Resin Pendant
Gather your supplies and you are ready to make your own cute Halloween necklace in no time at all. I am adding eyes to my glass domes but you could add small spiders or anything else that will fit inside the globe. Make this project your own and have a unique necklace perfect for spooky events and parties.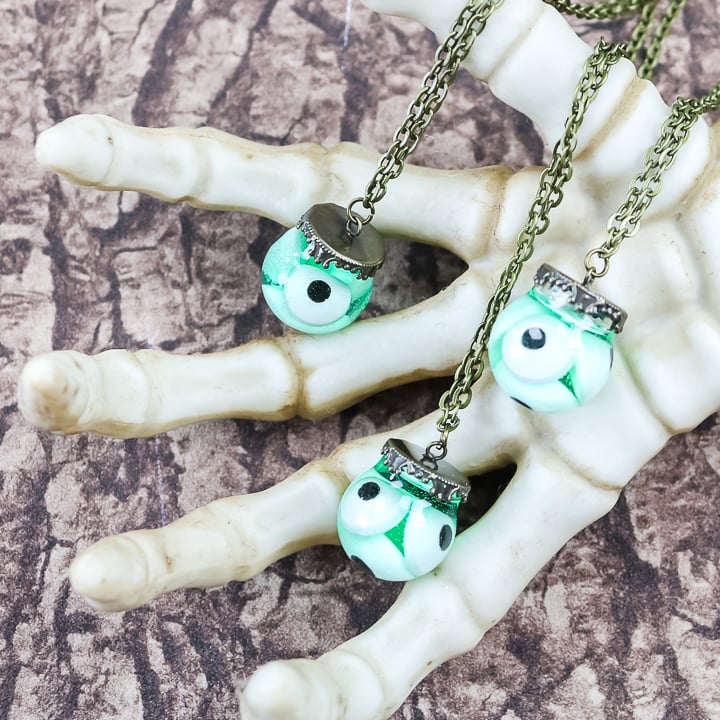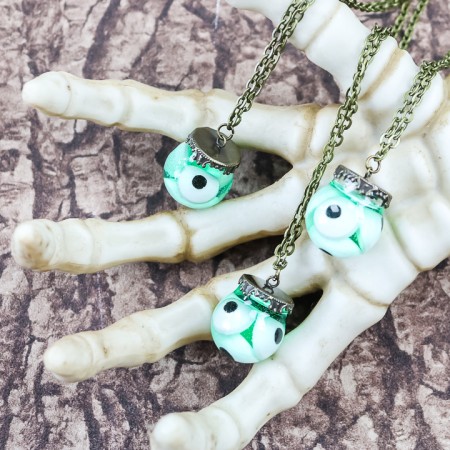 Make Your Own Halloween Necklace
Use resin and a few supplies to make a cute Halloween necklace that everyone will love.
Supplies
EasyCast Clear Casting Epoxy

Universal Transparent Dye in green

Candy eyes

Small bowl necklace

Necklace chain

Jewelry glue

Jump ring

Mixing cup

Stir sticks

Protective gloves
Instructions
Add eyeball candies to the inside of your globe. Move them around as needed to get the look you want.

You will need these to stand up while your resin cures. I used this paint pallette but you can just try a few things around your home until you get something that works.

Then you can mix your resin according to the package directions. Remember to follow all safety precautions including wearing gloves.

Tint the resin with the transparent green pigment and stir again.

Pour the green resin into the globes until the candy eyes are completely covered. I actually didn't worry about any bubbles during this project as a few will actually add to the look. You then need to let these cure completely. Allow to sit overnight.

Once cured, you can attach the top to each of the globes using jewelry glue. Apply the glue to the top then add the top to the necklace. Allow to dry completely.

When everything is dry, attach the globes to a necklace chain with some jump rings and jewelry pliers. Then your necklace is ready to wear to any Halloween party you are attending this year!
Tried this project?
tag us to show off your work!
I seriously love the way these necklaces turned out. They are perfect for wearing on Halloween to the office or to make just about any outfit festive. Any Halloween lover really needs one of these necklaces so be sure to make one for your friends as well.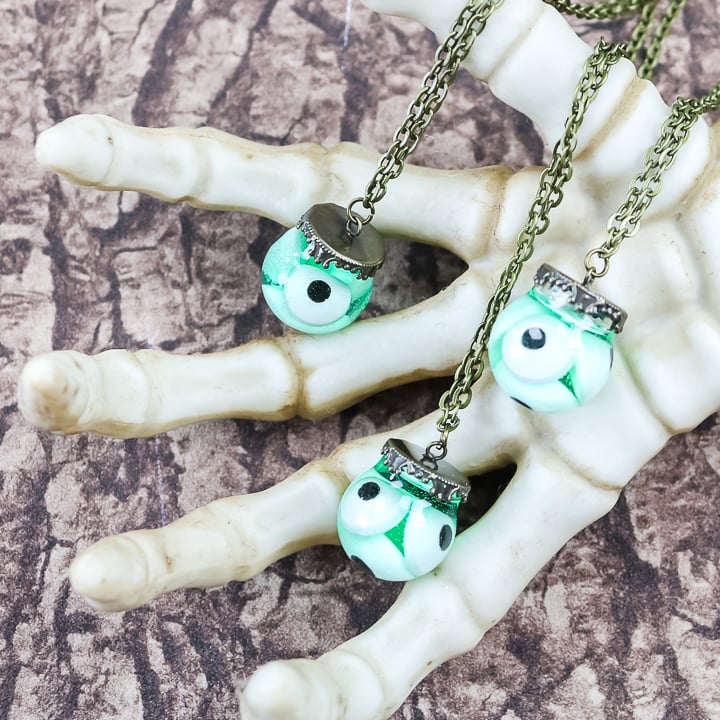 I have loved seeing so many resin projects lately. It really seems like the medium is taking off. If you have been hesitant or afraid to try it, this is definitely the project for you. It is a great introduction to the medium and you really can't mess this one up.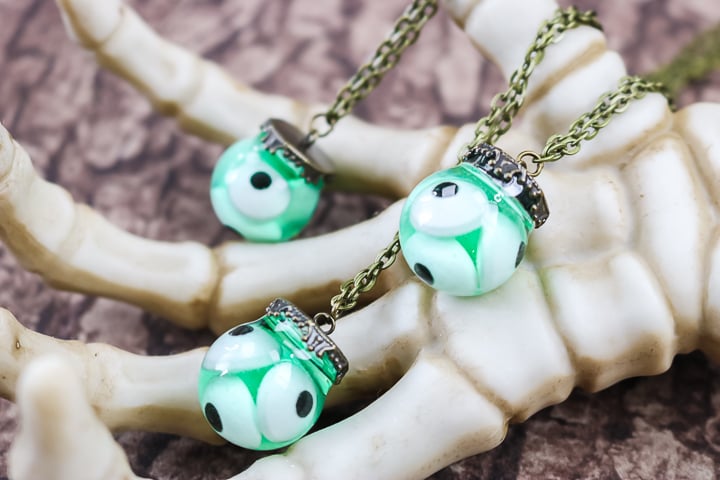 So, make this DIY resin pendant for yourself or for a friend. These spooky eyeballs will look great hanging around your neck and everyone is sure to love them!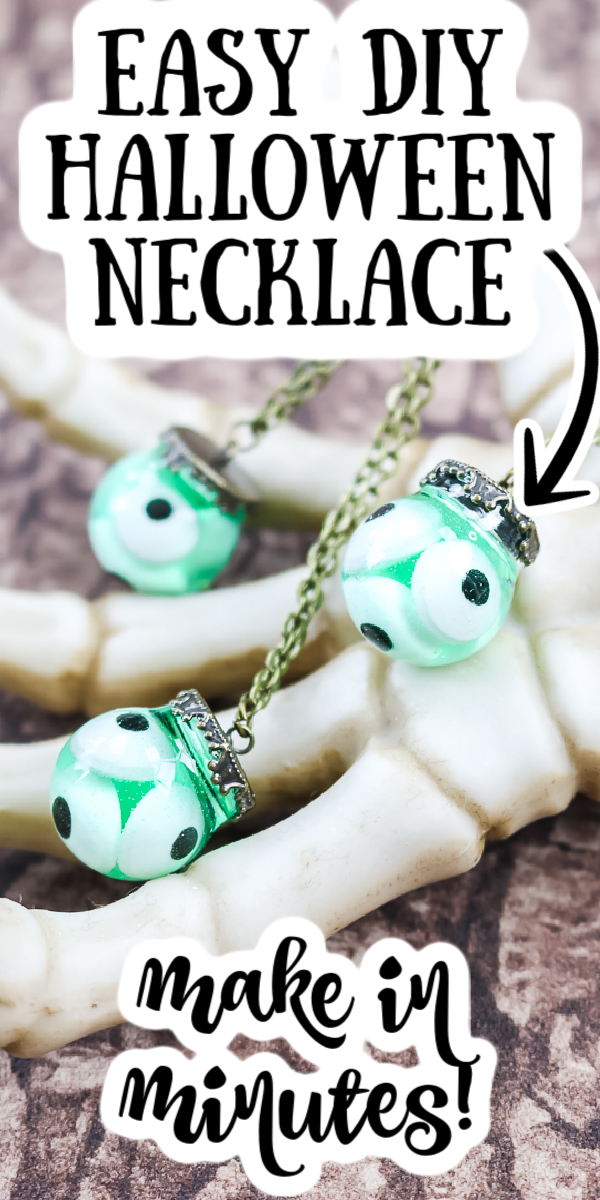 Struggling with resin and need help?
I know that a ton of you are intimidated by resin. Don't be! You just need to know the basics and gain some experience with the medium. I have a course that will help you to master epoxy resin and give you the confidence you need to tackle this project and so much more.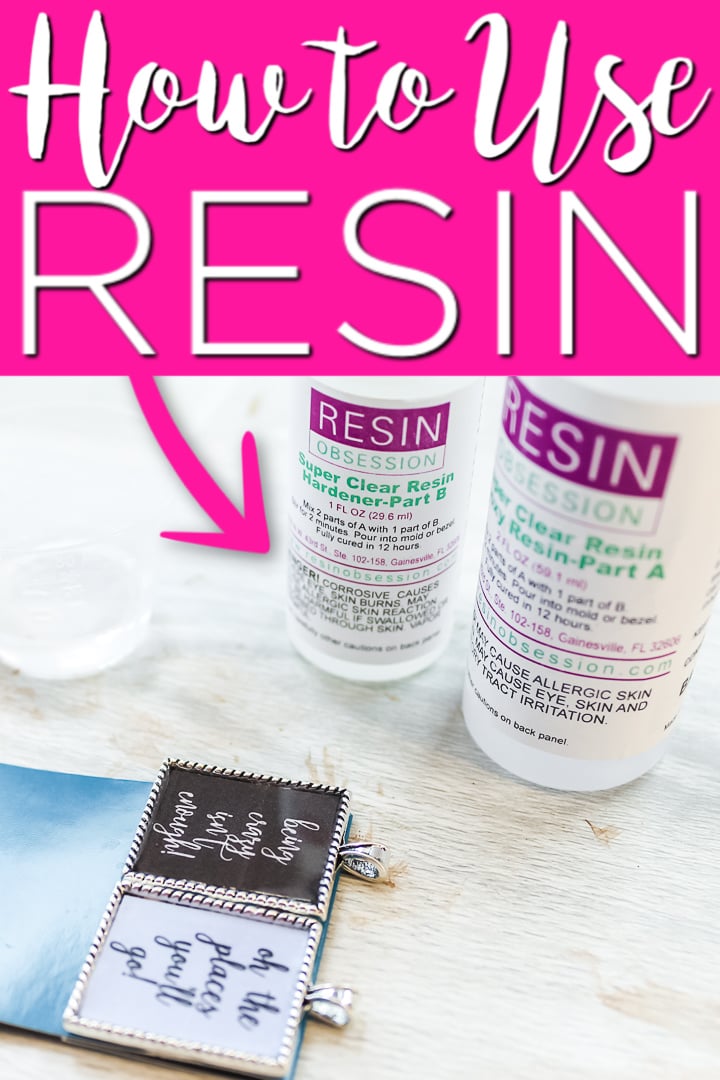 With unique insights drawn from more than a decade of creating and selling resin jewelry worldwide, this course is from an Amazon best-selling author on the topic. This class goes beyond making a few projects. You get thirty video lessons to give you clear directions on how to make resin jewelry you can confidently share and sell. Want to see more?
Love this resin craft and want more? Try the links below as well!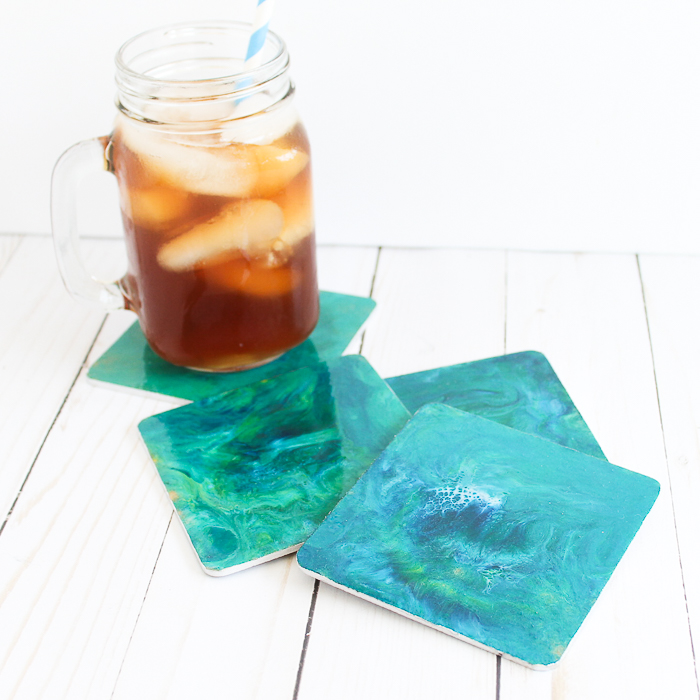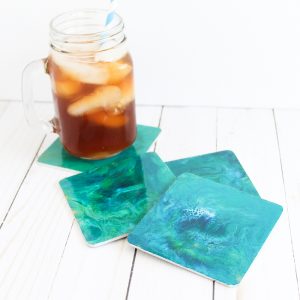 How to Make Resin Coasters
Make your own resin coasters in minutes with this easy to follow tutorial.
Read More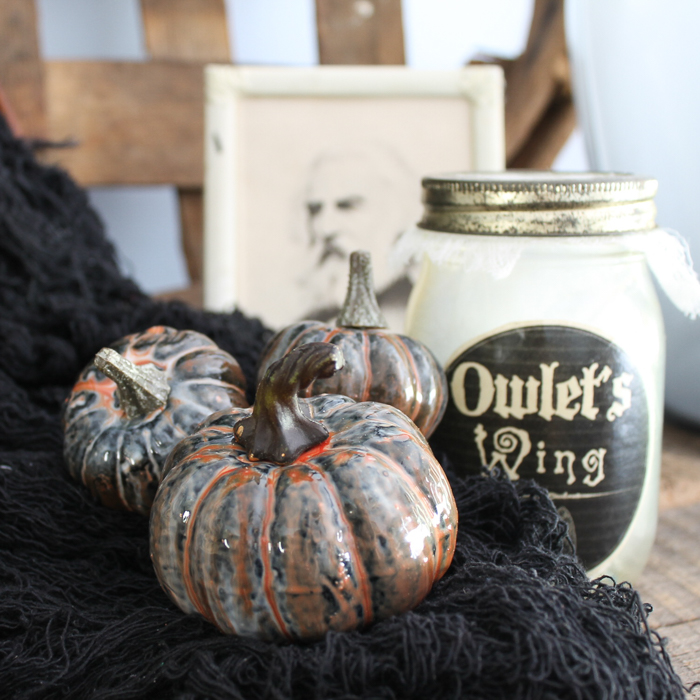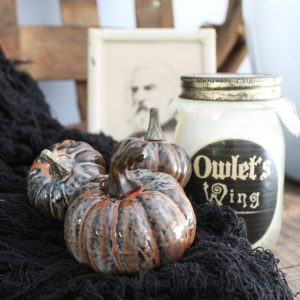 Easy to Make Marbled Pumpkins
Use resin to get a marbled look on pumpkins that are perfect for your Halloween decor.
Read More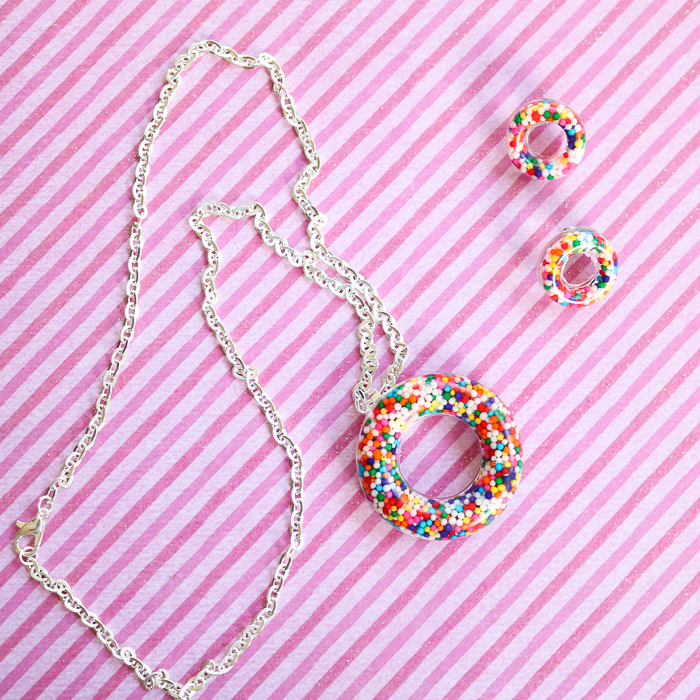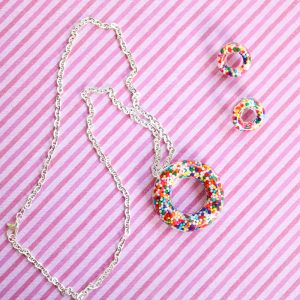 Donut Necklace and Earrings
It is easy to make these cute donut earrings as well as a matching necklace with a little bit of resin.
Read More