If you love a gorgeous boxwood topiary, you will love this DIY project. Make faux concrete pots then add on faux boxwood for beautiful home decor in just minutes. This is actually an easy project and it will look great in any room. This one was originally posted over at Crafts Unleashed but I am sharing here in case you missed it.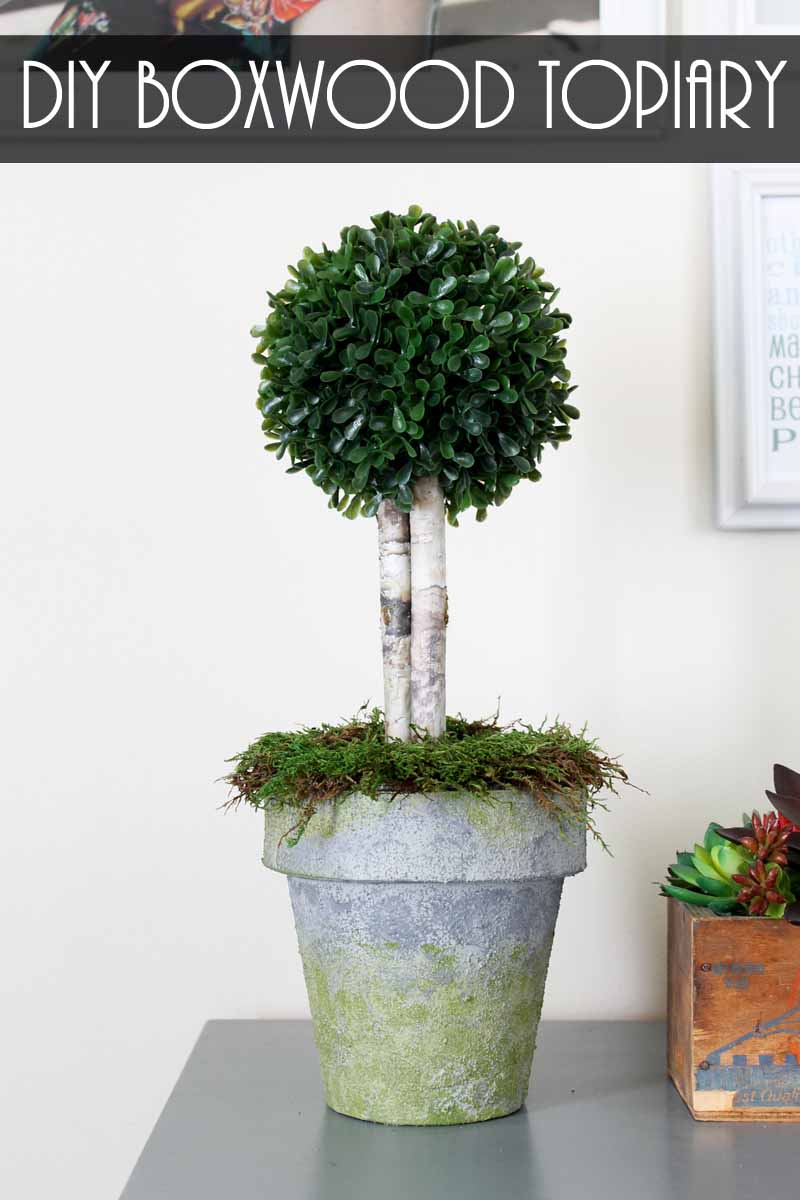 Supplies needed to make a boxwood topiary: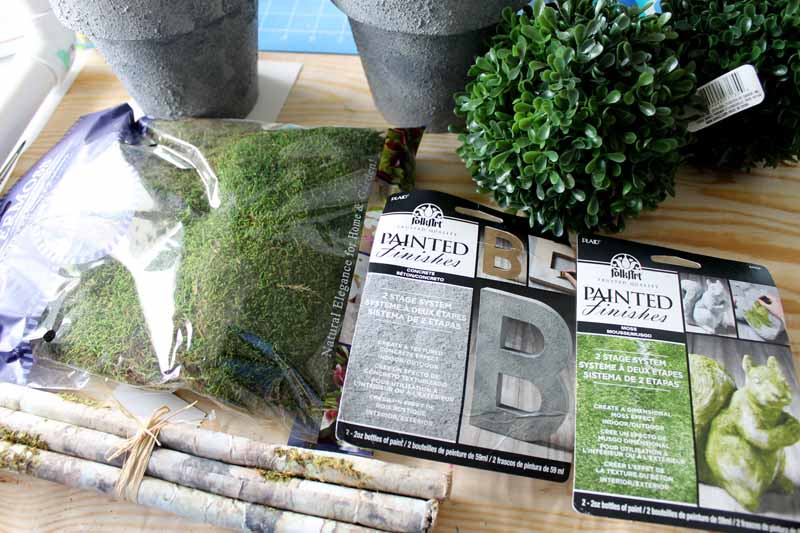 Start by painting your paper mache pots with the concrete paint. This product is super simple to use and will make your post actually look like concrete. You can actually see a video of me using this product here and get all of the details.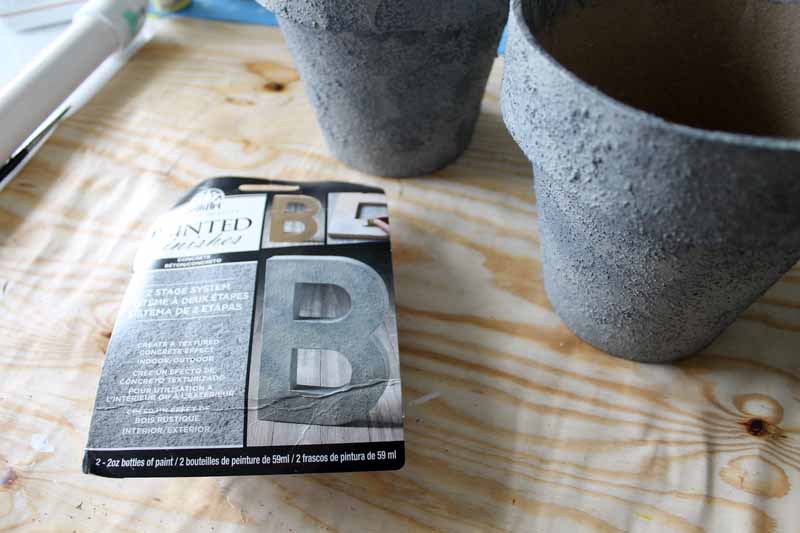 Once you have the two coats of concrete paint applied and it has dried, it is time to add some faux moss to your project. You can follow the instructions that come with your paint but I do recommend using a sponge brush for application.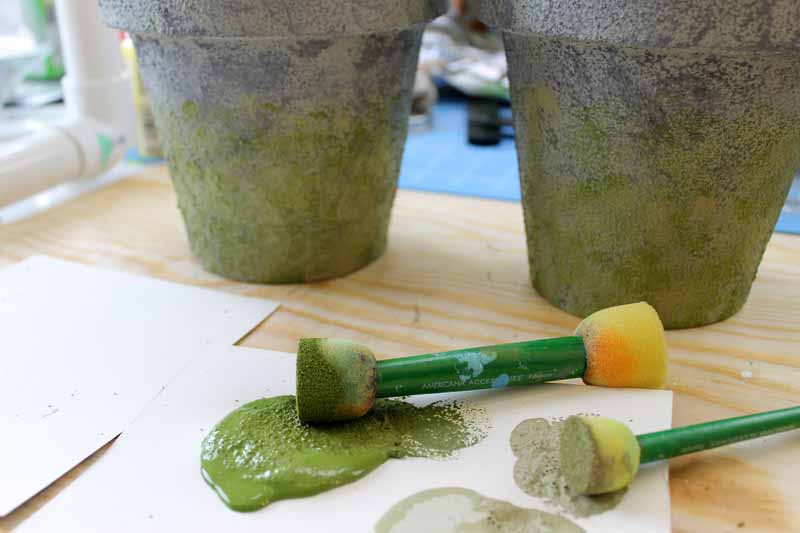 Basically you apply the darker moss color to any areas of your pot and, while still wet, you go over that with a few touches of the lighter paint. Then you just blend the two together to create a mossy look on any surface. I did a bit of moss on the top as well as the bottom of the pots. Allow this to dry completely before continuing.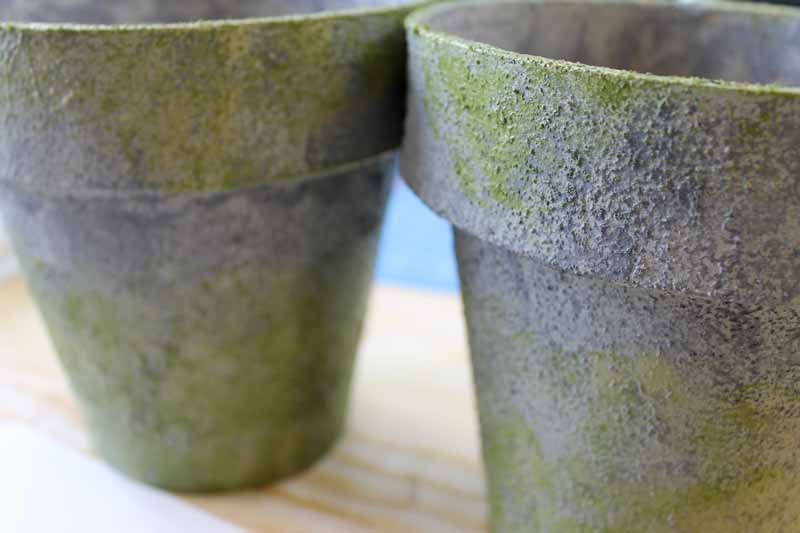 Next you will want to cut a piece of styrofoam to fit in the top of your pot. This is just a thin piece but since the pot is tapered, it sits well inside. You will also want to cut out the center to fit three of the faux birch logs. I used a styrofoam cutter for this step but a serrated knife would work as well.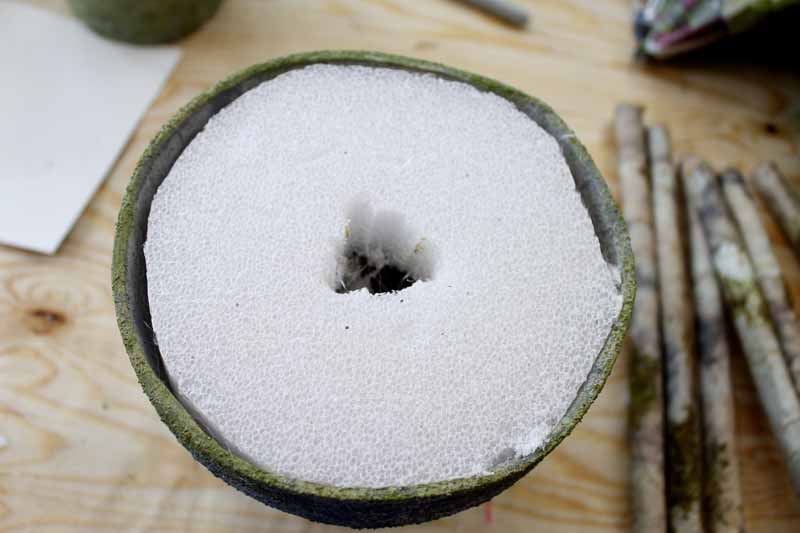 Add in the birch logs with a bit of hot glue. TIP: A low temp glue gun works best when dealing with foam.
Then cut a piece of moss with scissors to fit over the styrofoam and secure it into place as well.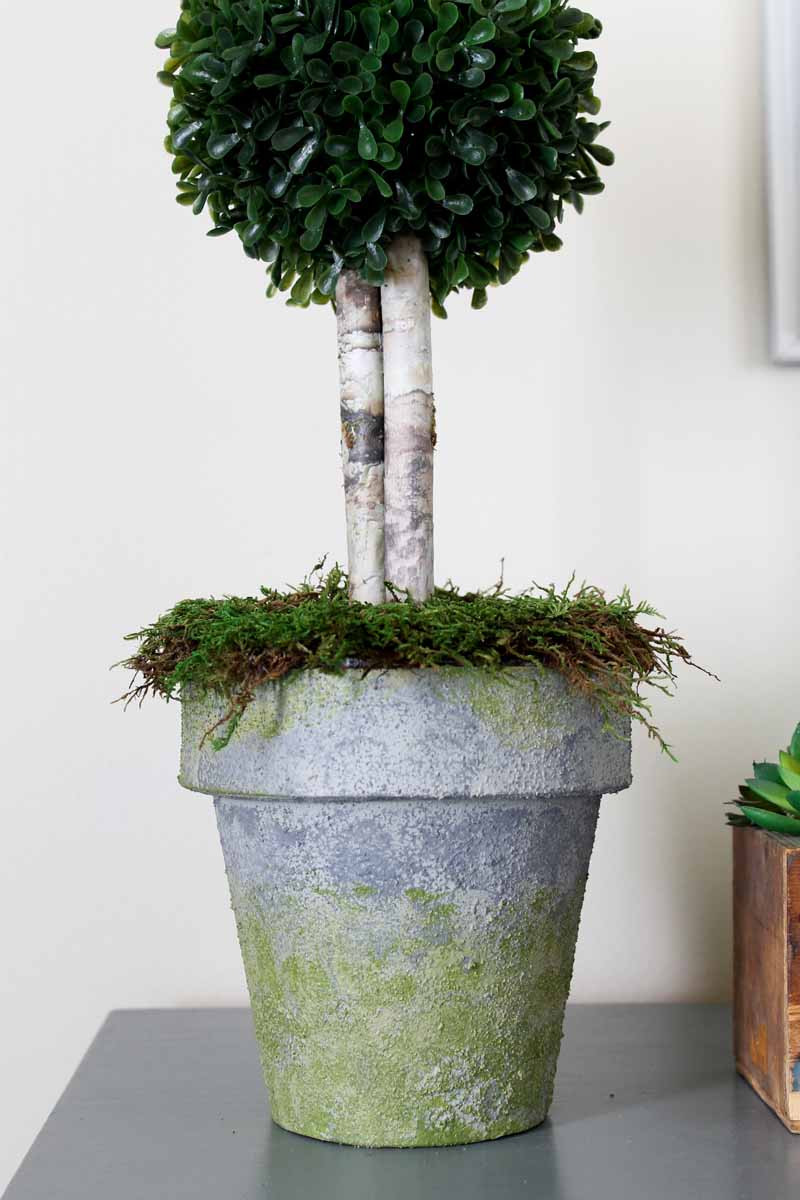 Add your boxwood ball to the top of the birch logs with a bit of hot glue and you have a boxwood topiary for any room in your home. I just couldn't stop with one so I made a pair. I love that faux concrete look! This project is farmhouse perfection!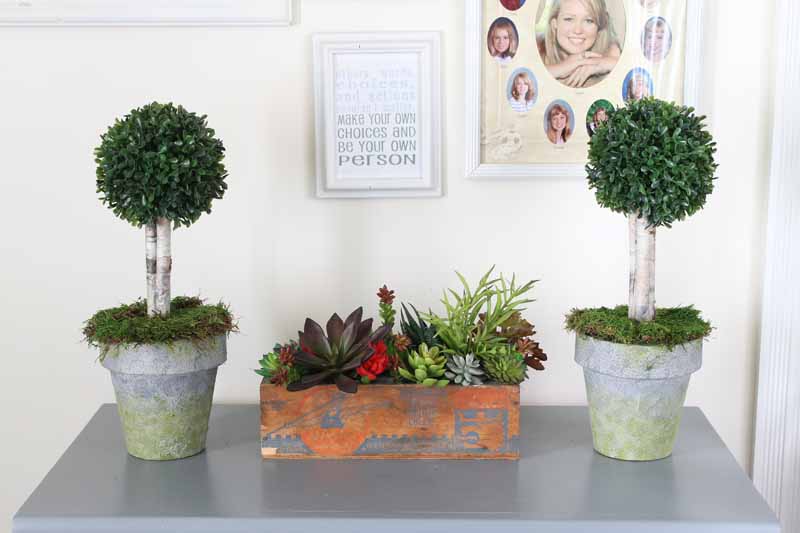 Get your supplies and make a boxwood topiary (or two!) today. You will love how they look in your home.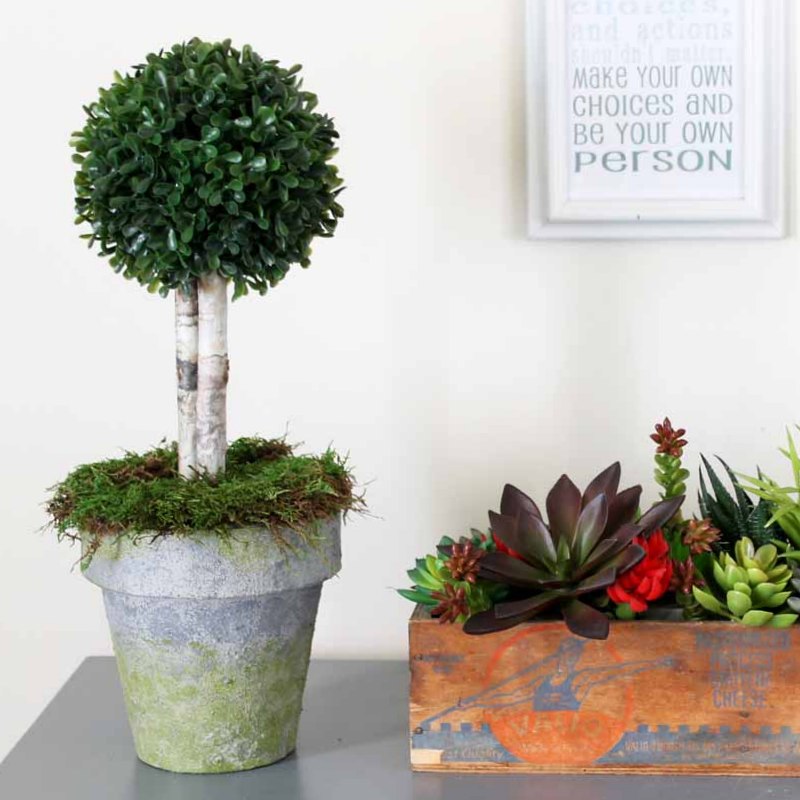 Love this and want more? You can also check out the links below!