Brown sugar scrub is so easy to make and makes a great gift. Or you can just make a huge batch all for yourself! If you love apple butter, this recipe will be right up your alley! Get your supplies and mix some up! This is a part of mason jar week this week. You can scroll to the bottom of this post to see the ideas from today. You might also want to head to the posts from day 1, day 2, and day 3 to see what you have missed so far this week.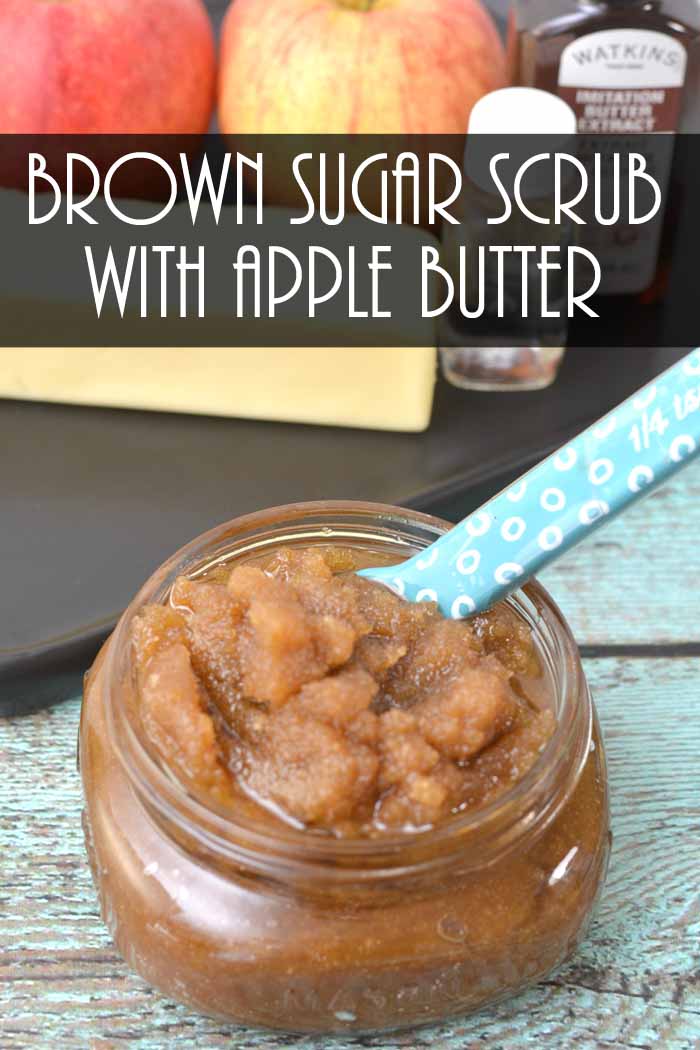 Brown Sugar Scrub Ingredients:
1 c. brown sugar (NOTE: I like to use organic products for skincare.)
½ c. olive oil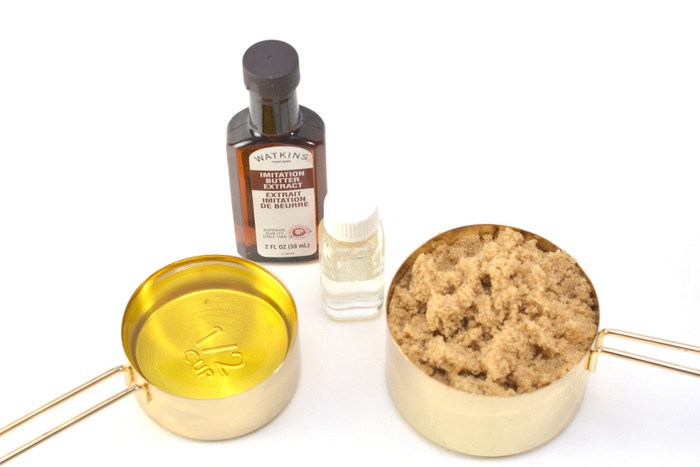 Instructions for making brown sugar scrub:
In a small mixing bowl, combine 1 cup of brown sugar and ½ cup of olive oil. If the mixture is too runny for your liking, add in a bit more brown sugar until you reach a consistency you are happy with.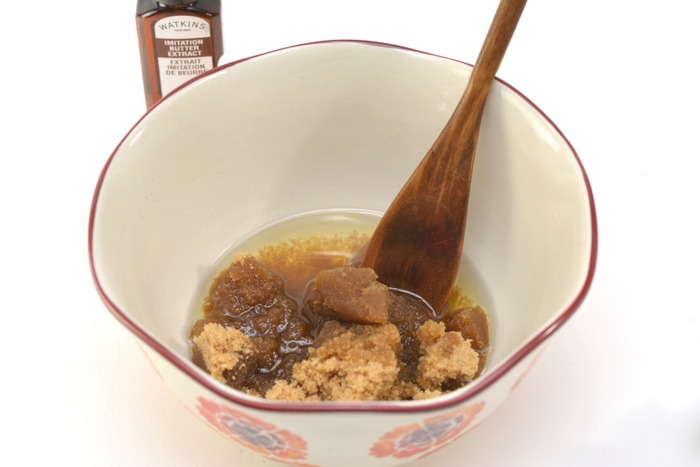 I like mine thicker actually but you may like a thinner version.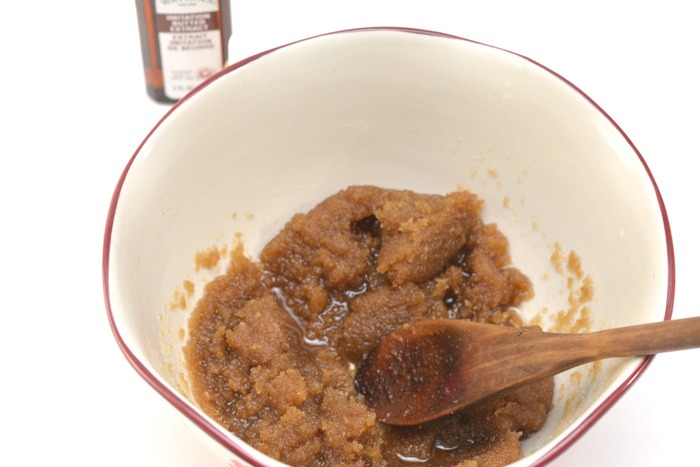 Pour in a little butter extract. A little goes a long way with this extract, so be careful not to add too much.
Add in several drops of apple essential oil.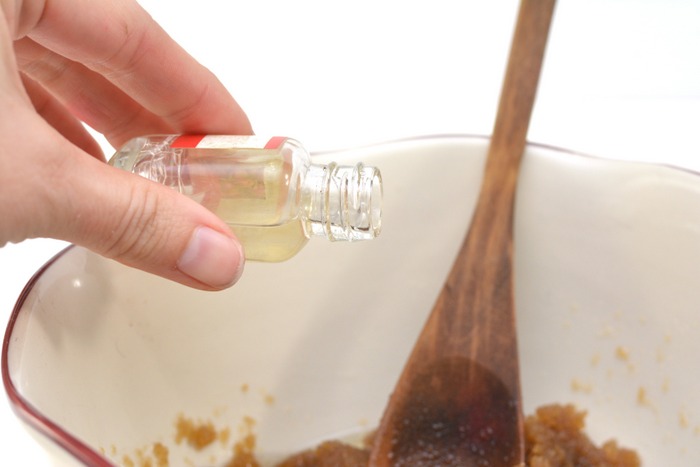 Mix well to combine your scrub.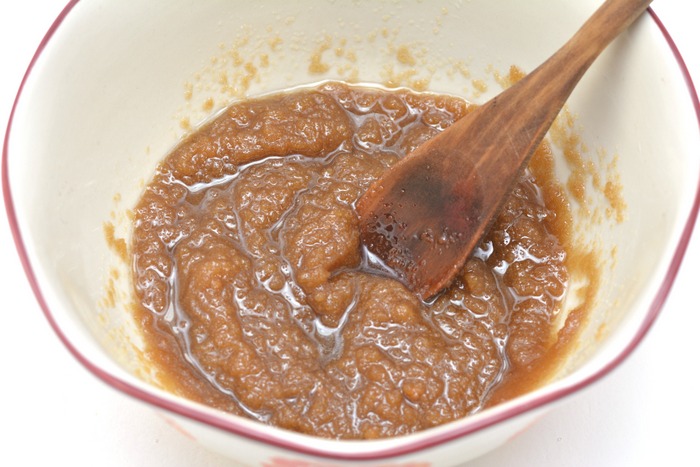 Add it to a mason jar and use for yourself or give as a gift.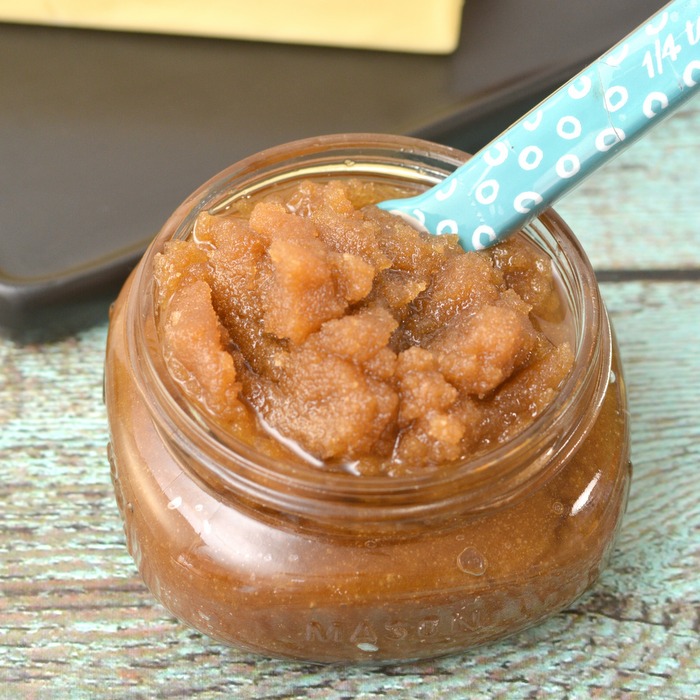 Brown sugar scrub makes an amazing gift idea that anyone would love. How many jars will you be giving as gifts? Moms, teachers, and more will appreciate this homemade beauty product.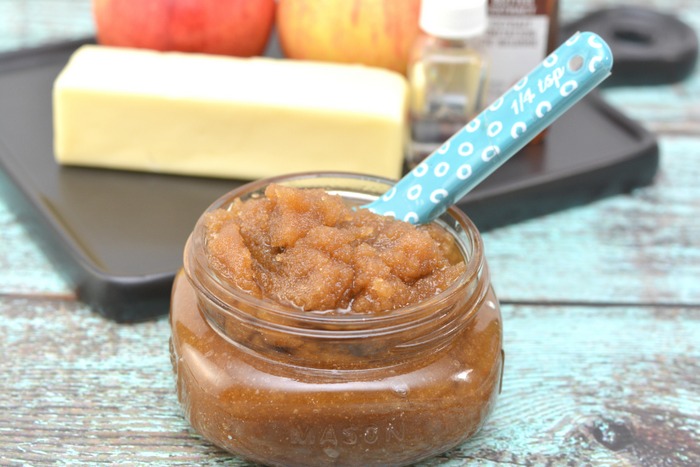 Want some more idea for crafts with jars? Try the bloggers joining in our series below!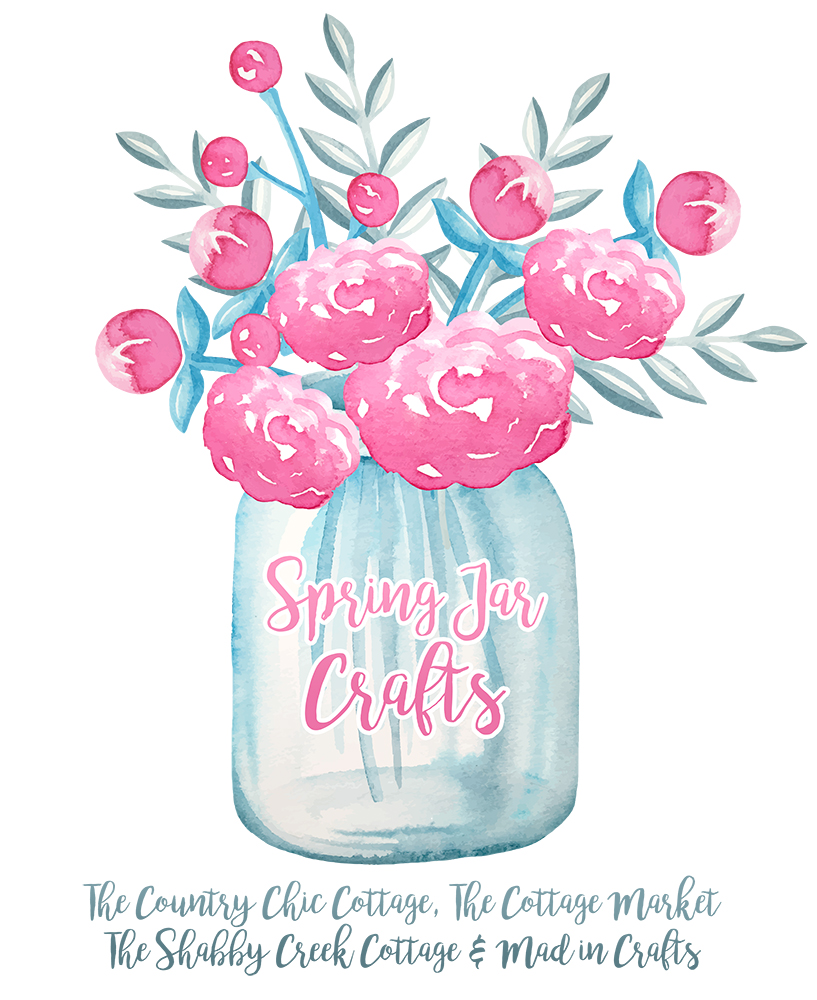 A Year of Jar Crafts
Sign up for our email list to get a FREE book with an entire year of jar crafts! 12 months, 12 crafts, tons of fun!