I really love how this one turned out! Do y'all remember this burlap ball and how I told you white glue/water makes an excellent starch? Well I applied that same logic to a bird's nest shape. I made this adorable burlap bird's nest and you can make one as well.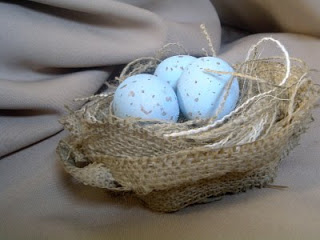 Isn't it precious?? You will need burlap (you knew that right??), white glue, water, and a bowl for a form. Course you will want some eggs or other decoration for your nest too right?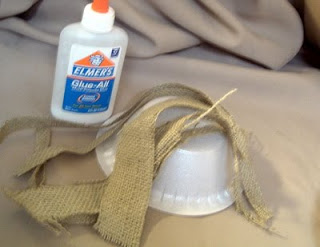 Mix equal parts glue and water. Cut your burlap in strips, squares, whatever. This is a great project for little leftover tidbits. I mainly used just scraps I had laying around and a few 1/2 inch thick strips. Run the burlap through the glue/water until it is wet and put it one your bowl form. Now I used a styrofoam bowl for a form cause I didn't want to use one of my glass ones.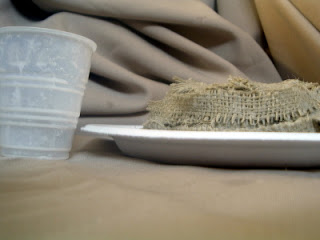 Keep adding strips and scraps until you get the look you want. And the hardest part — let it dry — takes 24 hours or so. Then remove from bowl form. Another reason to use a styrofoam or paper bowl — you can bend the bowl to help get your nest off.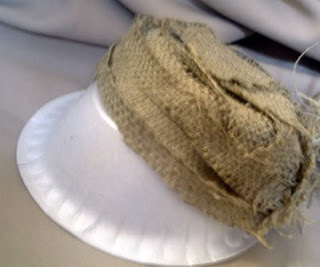 Then I filled my little burlap nest with all sorts of burlap "strings". I have these all of the time when working with burlap and I save them. Otherwise just tear some off of your burlap.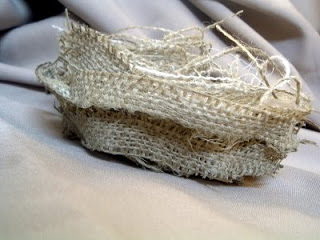 Add some eggs painted blue with brown spots…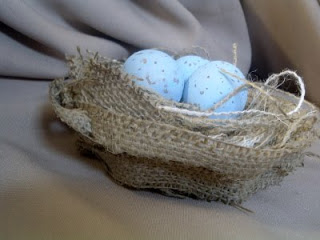 What do you think of this combo?? My peppermill bird and burlap nest in my $2.99 bird cage…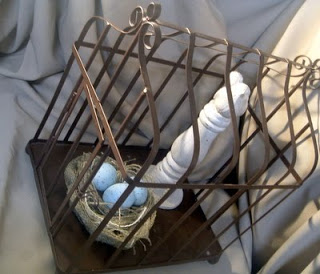 I have a plan for a little something else to finish this off….stay tuned…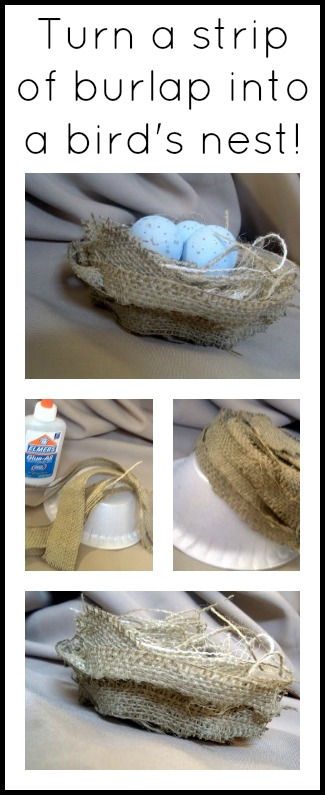 Want more burlap craft ideas? See the links below!