Add this adorable burlap bunny flag to your garden this spring. A rustic way to bring a little Easter to the outside of your home. It is easy to make and you will love the results! Download your pattern below and get started make an Easter flag for your home today.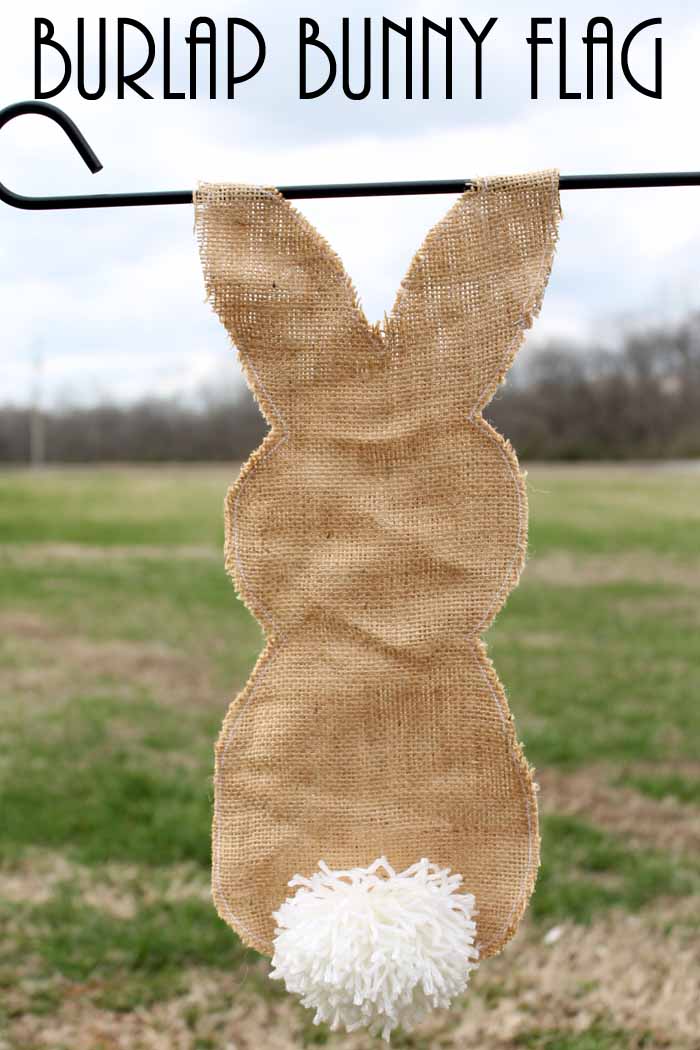 Supplies needed to make your own burlap bunny flag:
Some links may be affiliate links which means that you do not pay anymore.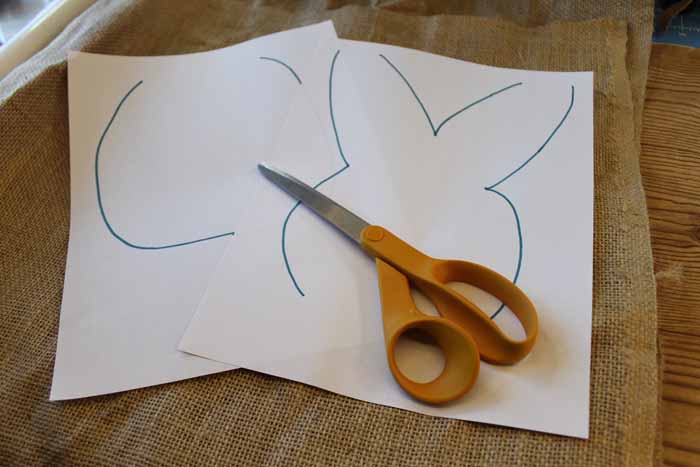 Start by downloading and printing your pattern here. Print on two sheets of paper and cut out. The pattern pieces should go together as shown below.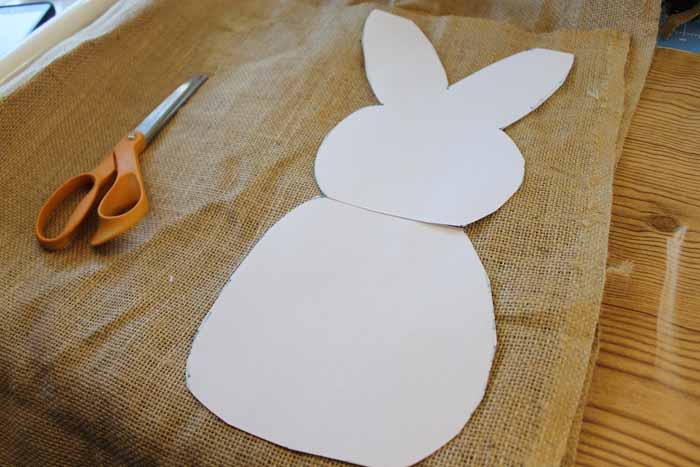 Place the ears portion of the pattern on a fold and trace around the entire thing with a marker. Use scissors to cut out through two thicknesses of burlap.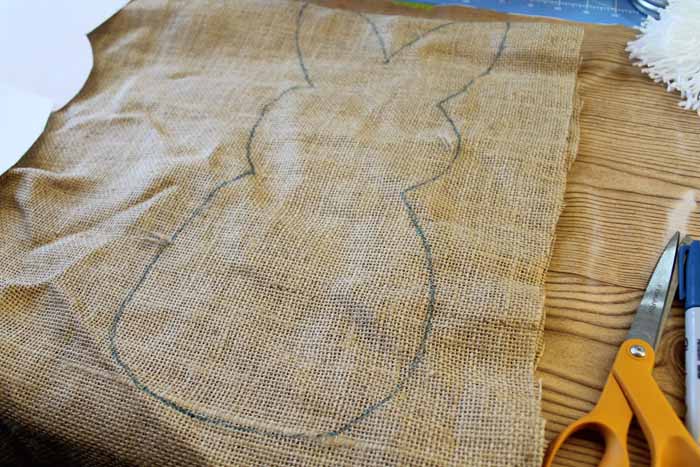 You will be left with two bunnies that are connected by the ears. Open them up and first sew around the ears with a zig zag stitch. A portion of the ears will need to be left open to hang on the flag holder and you don't want this area to fray.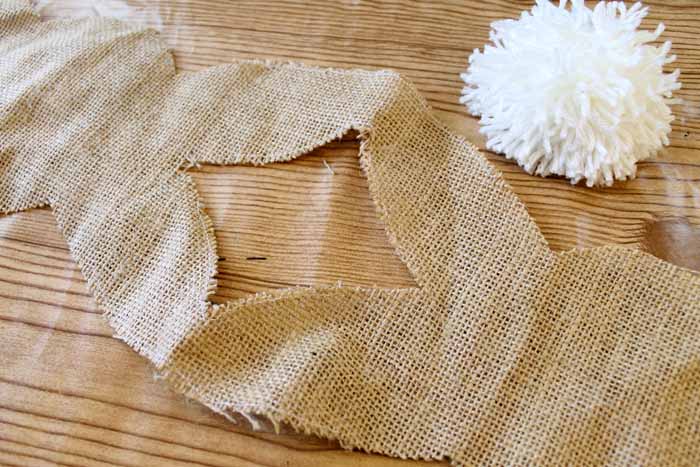 Fold together and sew around the entire bunny leaving about 3 inches at the ears open for hanging. Your Easter flag is almost complete!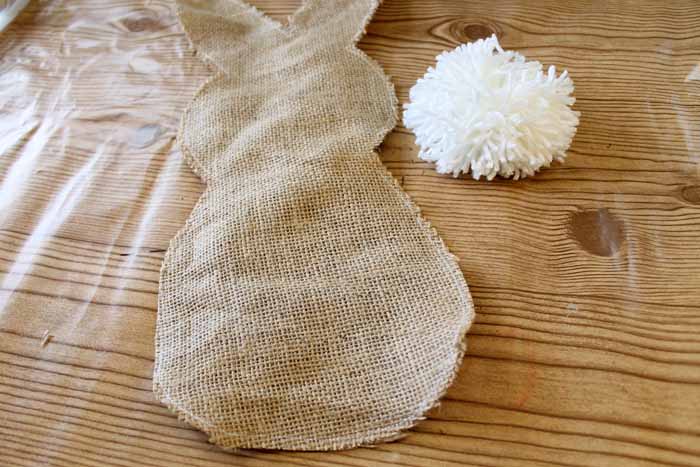 You will need to make a pom pom for the bunny tail. Click here to see how to use the pom pom makers to make a pom pom. Make the largest one possible and use a lot of yarn to make it as full as possible. Use a needle and thread to sew it onto the front of your burlap bunny flag. You can sew one onto the back as well if desired.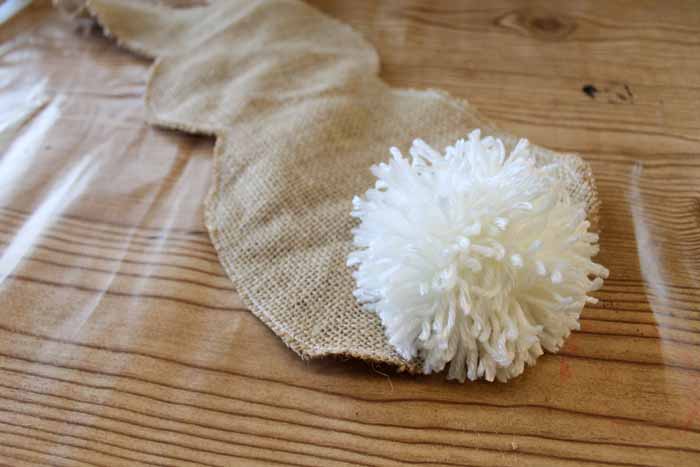 Hang this Easter garden flag outdoors to welcome spring. You will love the rustic touch that this burlap bunny flag gives to your sprouting garden. It is just too cute y'all!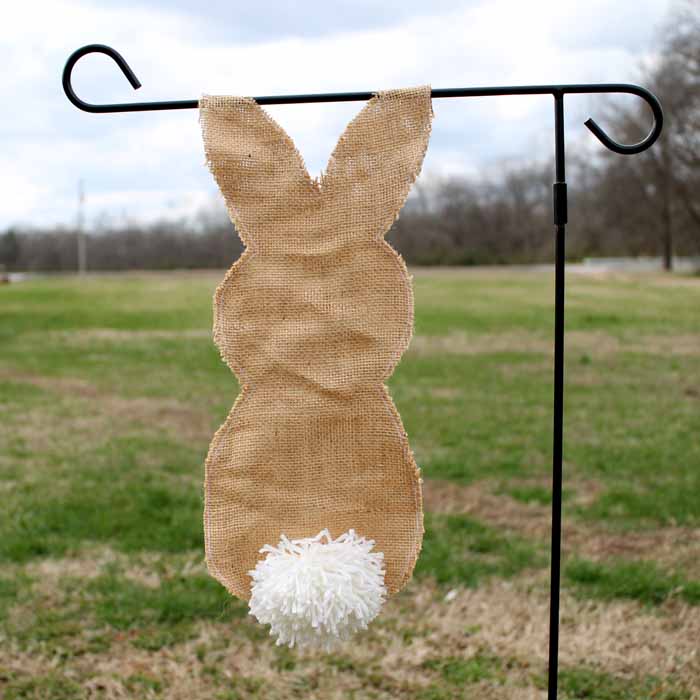 Love the idea of using burlap for Easter? Check out these other projects as well!