What do you do on rainy days? Have trouble keeping the kids entertained? Try some arts and crafts! These children's canvas art ideas are perfect for a rainy day because they can literally spend as much time as they want on them. Enjoy some rainy day activities with your kids so the next rainy day won't seem so boring. This project is not hard at all and it can be made in a variety of ways. So, use a few of the techniques below to get crafty with your kids!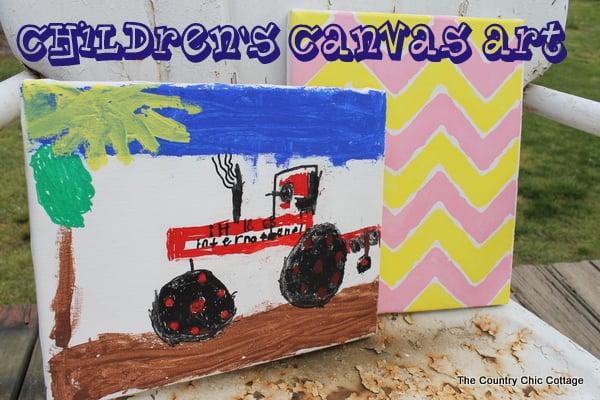 Children's Canvas Art Ideas
Idea #1: Glue Resist Art
I read about a batik technique involving Elmers school glue gel. For this technique you will need a canvas and the glue.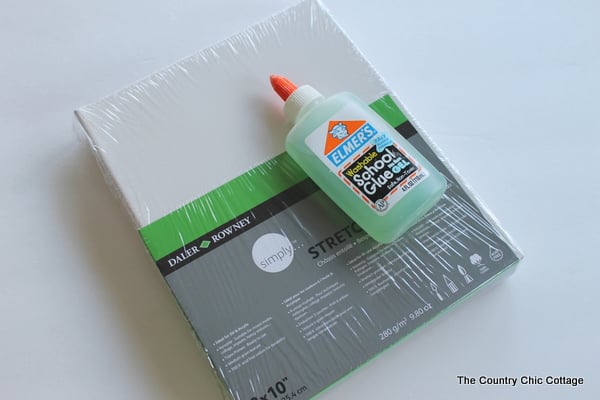 Draw on your pattern with glue. Allow the glue to dry. For a rainy day kid's activity, the blow dryer is your best friend.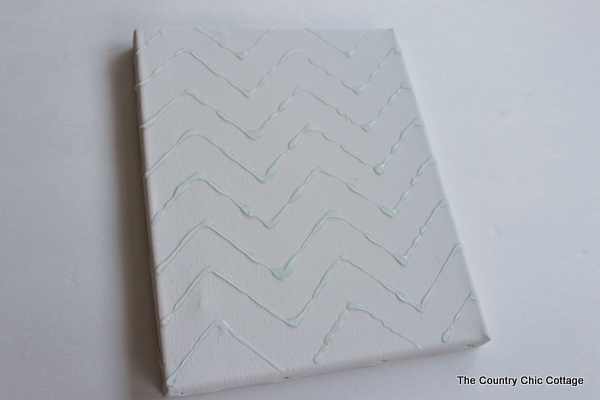 Paint right over the top. The glue acts as a mask. Any area under the glue will be left white.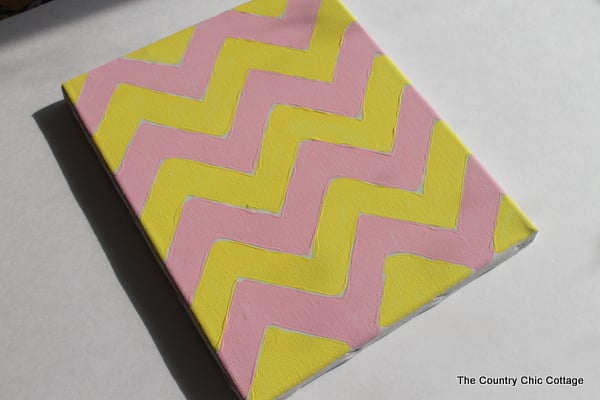 Then literally drop your dried painted canvas into water for about 5 minutes.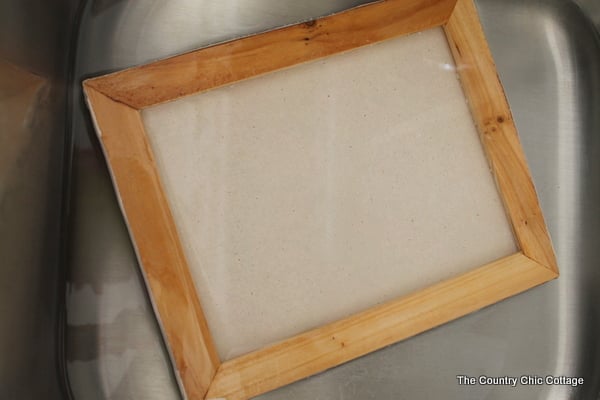 Dry with paper towels. The first thing that will happen is that the paint will lift right off of the glue.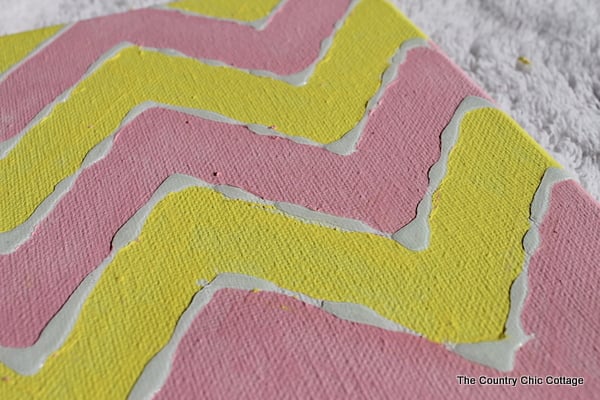 Continue to work with dry paper towels until the glue lifts from the surface. Work your way around the entire canvas.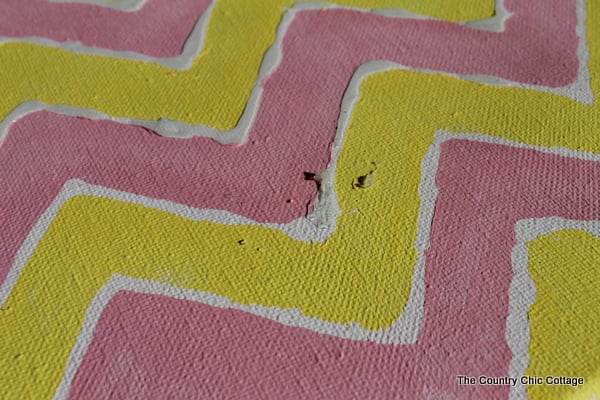 The glue technique is great for little kids that have a hard time painting. It will keep them in the "lines" and then you can remove the lines.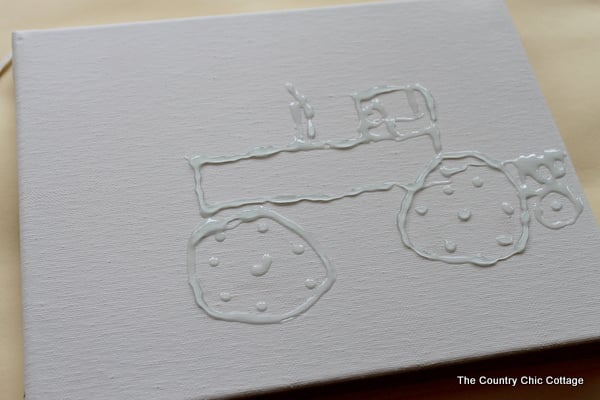 Idea #2: Using Paint Markers
Another great technique to use for the little ones — Elmer's paint markers. They make a painting just like drawing a picture. For the little guy who has a hard time handling a paintbrush — these are heaven-sent.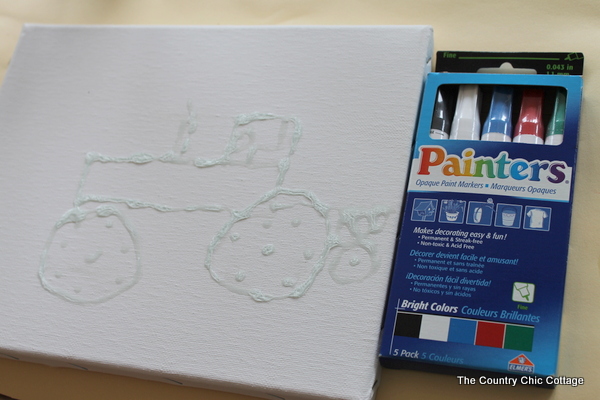 We used a mixture of paint markers and brushes for the final product.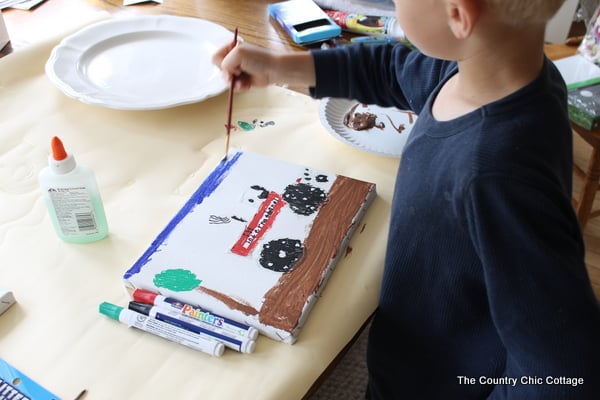 Idea #3: Allow Creativity
The preteen even got her crafting on. Course we did not have to use as many "little hand" techniques. She could go wild with paint and come out with some art. You could even let your little one make a Halloween canvas to decorate your home.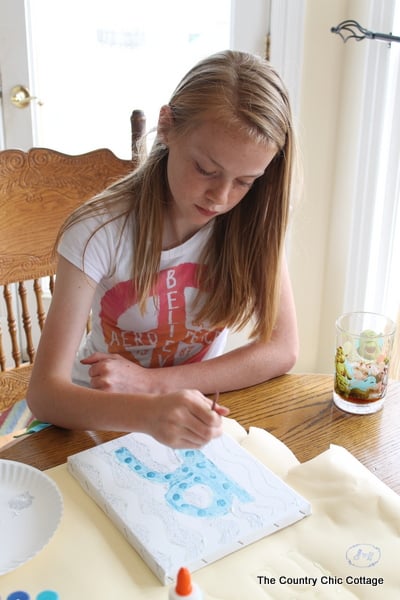 The best thing about these pictures, they can spend all day tweaking them. And the little man most certainly did.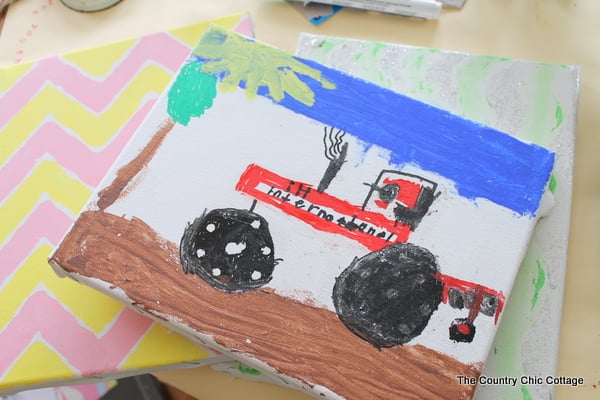 Here is the finished version of the chevron print that we used the batik technique on. It turned out great! Such pretty spring colors!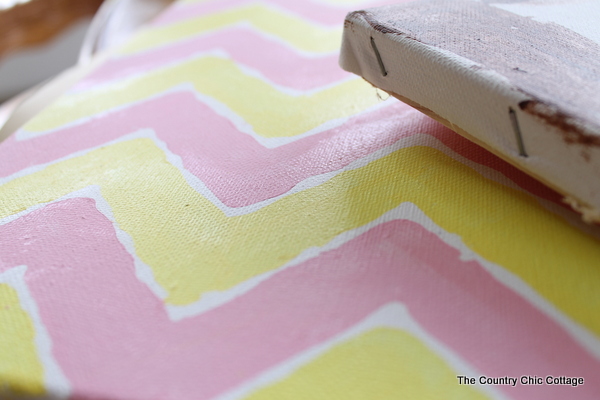 This is the official finished product…I think…he might have even tweaked it again. That is another good thing about using paint marker…as long as he remembers to put the lid back on they will not dry out and are readily available.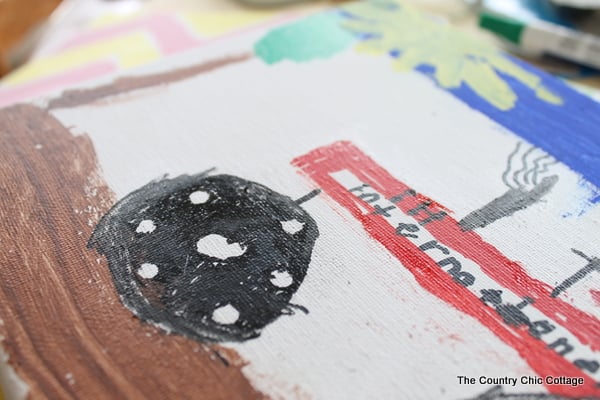 The perfect pieces to hang in their room or in any room in your home — show off your child's artwork with pride when they are on a stretched canvas. Have you done any rainy day activities with your children lately? I would love to see them if you would leave me a link.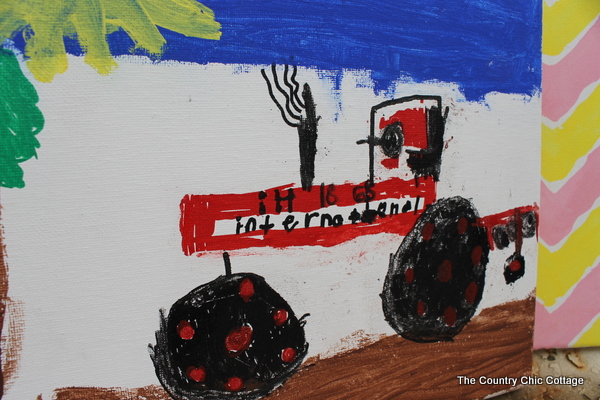 Will you try these children's canvas art ideas with your kids? I know they will love spending time with you and crafting the day away. So, be sure to grab a few supplies and get creative!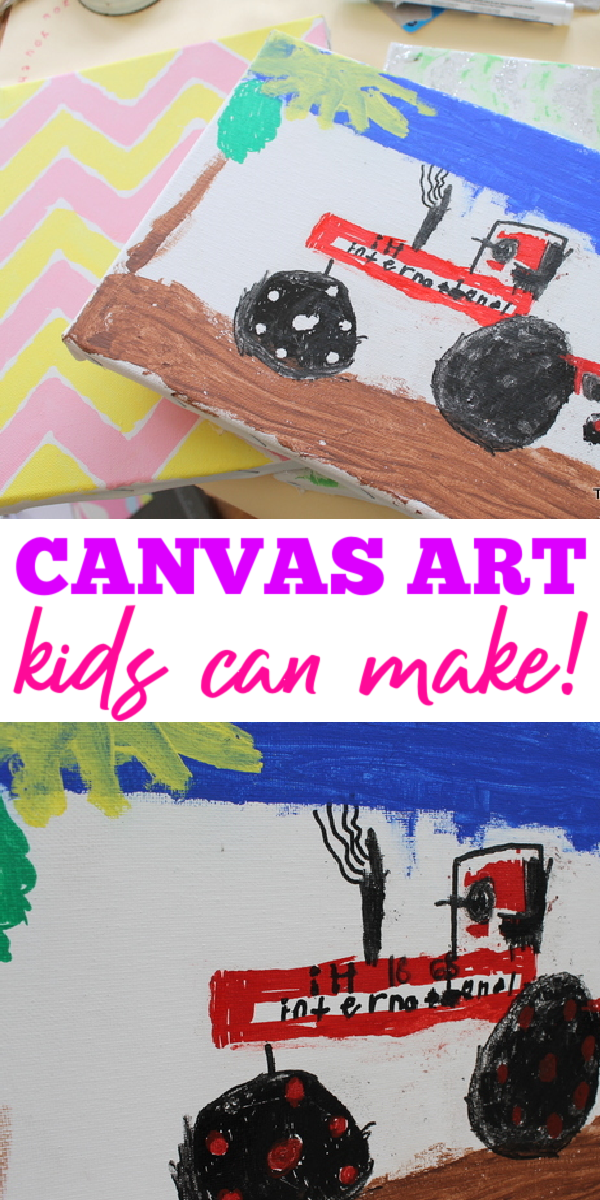 Love this and want more kids craft ideas? Try the links below as well!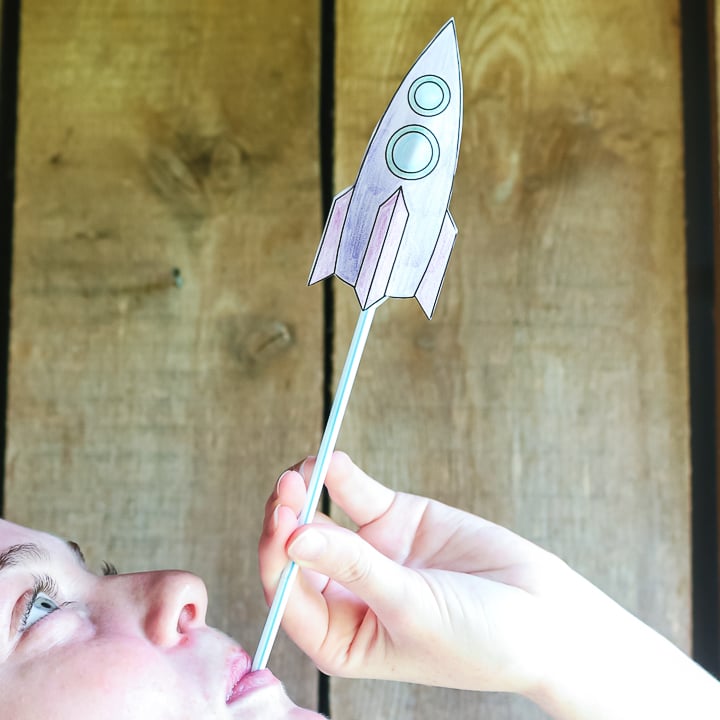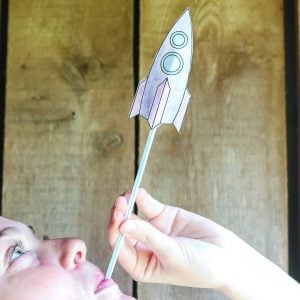 Making Straw Rockets with Kids
These kids rockets are easy to make and will teach your kids a science lesson as well!
Read More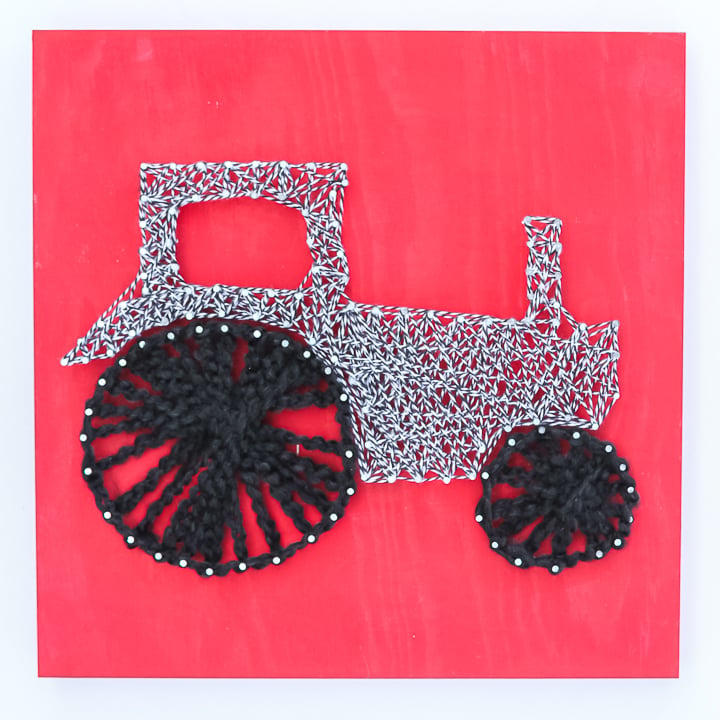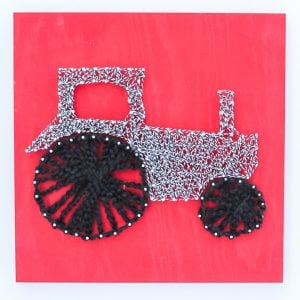 Kids String Art Craft Idea
Keep the kids busy by making this string art for their room!
Read More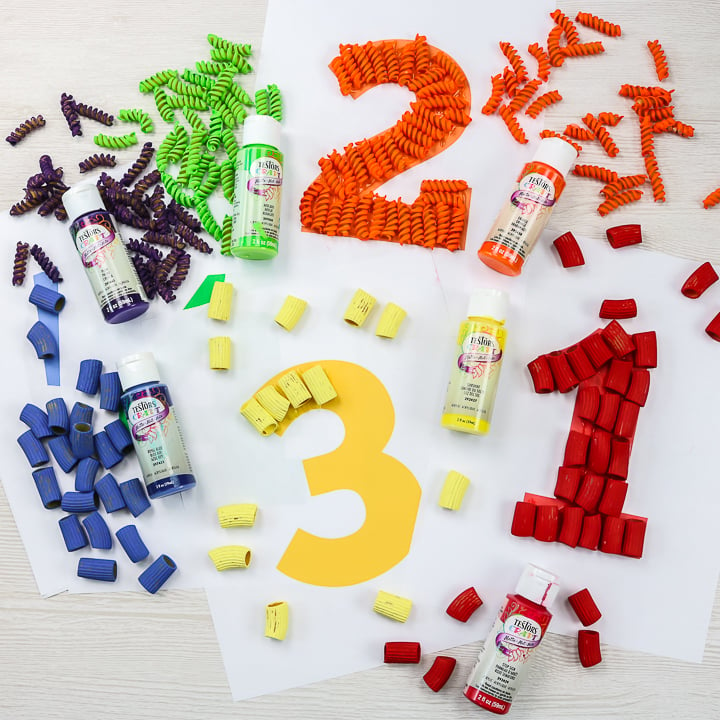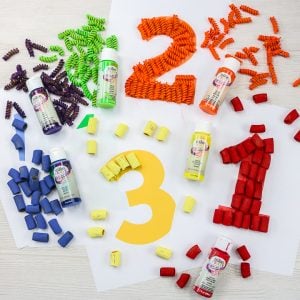 Painted Pasta Kids Craft
Once you learn this method for painting pasta, you will never do it another way!
Read More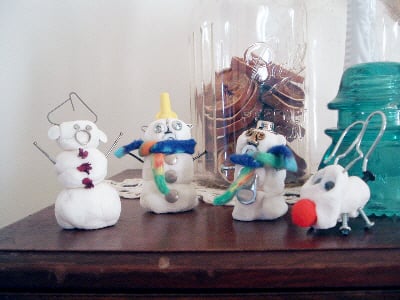 Cornstarch Playdough
Use this playdough recipe to turn ingredients from your pantry into a fun activity for your kids!
Read More