Time for a tour of my Christmas decor! My theme this year? A country farmhouse Christmas…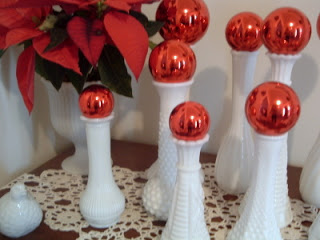 I tried to use contrasting textures and unexpected combinations. Milk glass and red Christmas balls….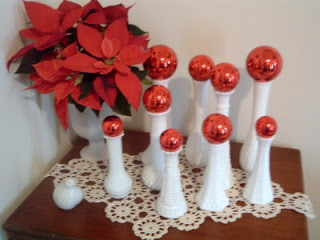 Poinsettas look great in milk glass…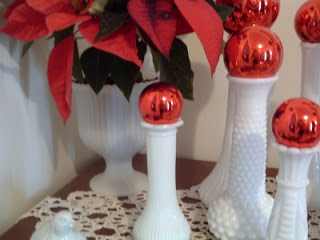 So I added one to the kitchen too….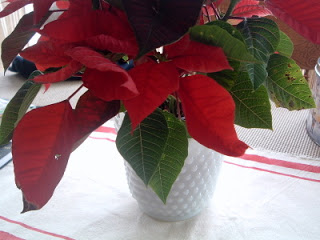 Also in the kitchen, I have glass ornaments in galzanized buckets….perfect for the farm….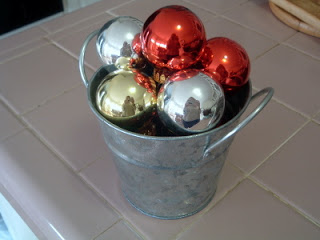 Adding lights to a large, vintage mason jar gives illumination to a vignette….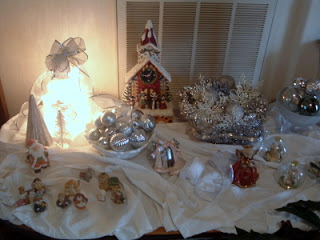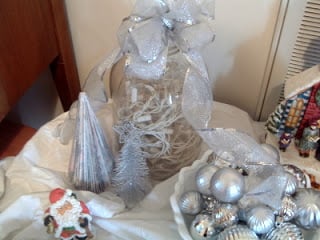 I tore a white sheet to size and used it on top of this table. Adding to that rustic feel….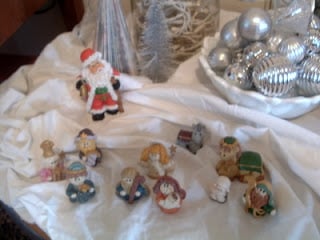 More ornaments in a bowl….yep I am in love with that this year…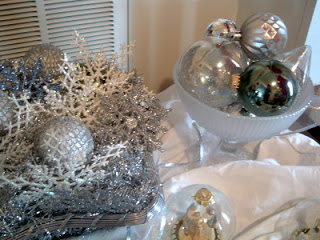 My shelf in the living room even got some ornaments…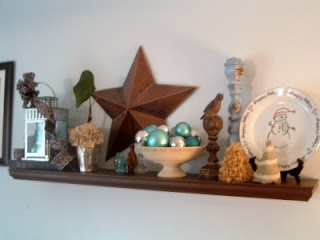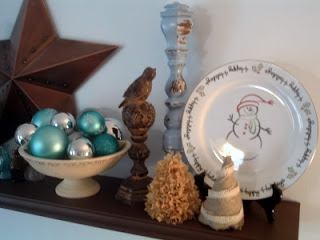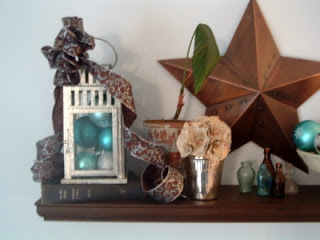 When you don't have a mantle where do you hang your stockings??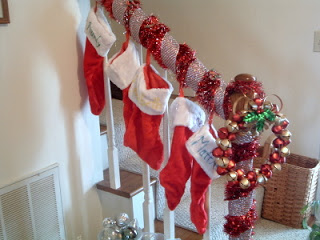 The stair railing works in our house! This year it is dressed up like a candy cane…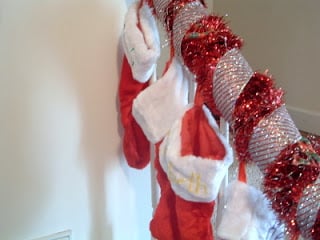 Where do farm girls get the tree?? Why cut one off of your farm…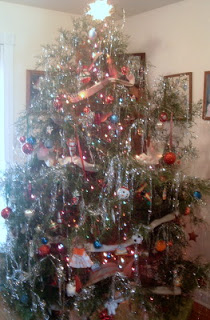 Christmas memories are made riding in a truck hunting a tree! I added chair webbing and torn canvas drop cloth as our garland…no farmhouse tree is complete without it….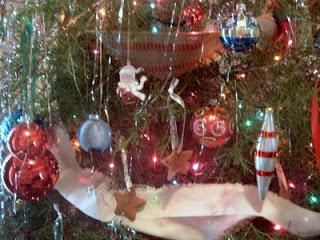 I am behind on my wrapping…but I am getting there…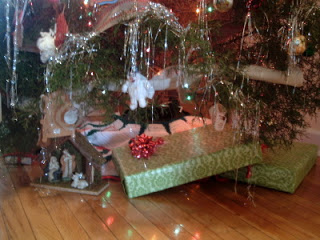 Course the kids needed a tree too….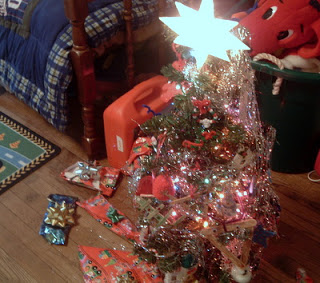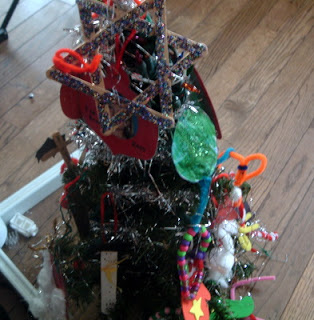 Course natural touches are gorgeous anytime….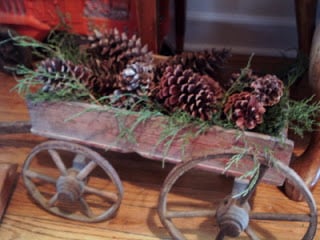 And as I type this…mother nature is handling the outdoor decor…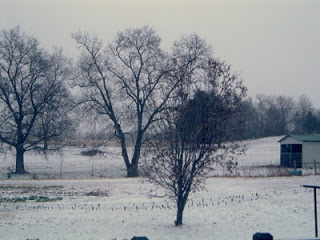 Welcome to Christmas on the farm! Y'all stay tuned…I have some Christmas goodness planned for this week!