Did y'all see my feature on Tatertots and Jello? In case you missed it I decided to repost the tutorial here…cause I love these little trees y'all!!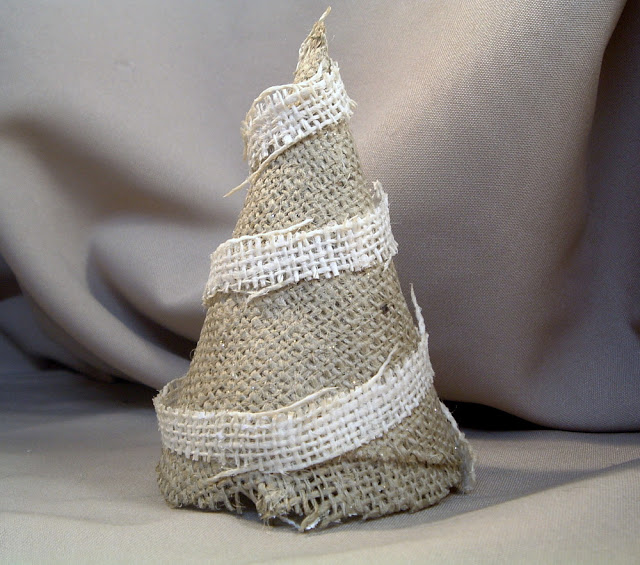 Wanna make your own? Gather two different colors of burlap, some glue, and some poster board.
Cut your posterboard into patterns…like the pic below…I used a plate to cut into circles then folded into fourths. Remove one of the fourths.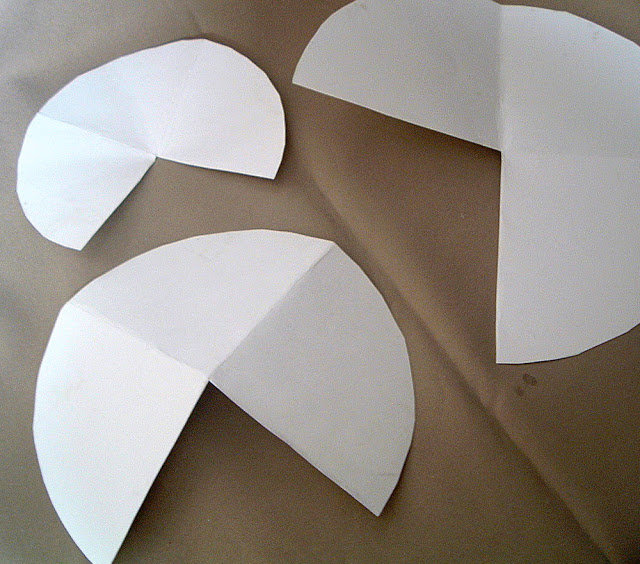 Use this to cut out your darker color burlap.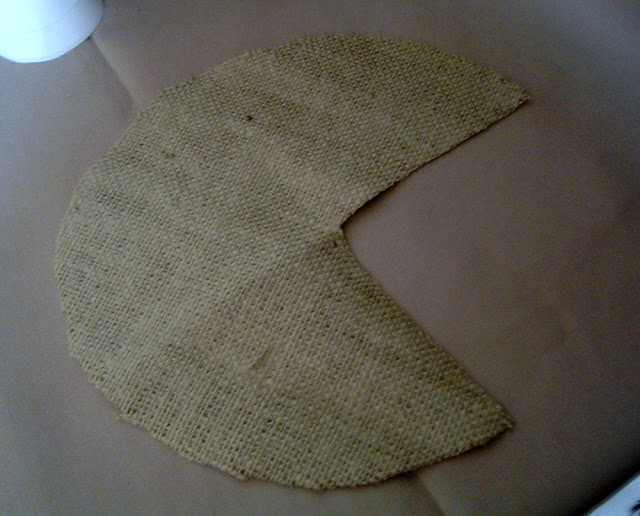 Wrap your poster board into a cone to make your tree form.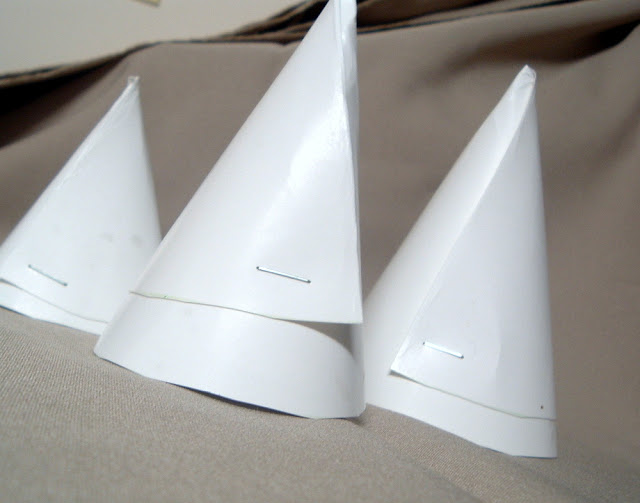 I just used a staple to secure. Wrap your burlap around your form and secure with a clothes pin.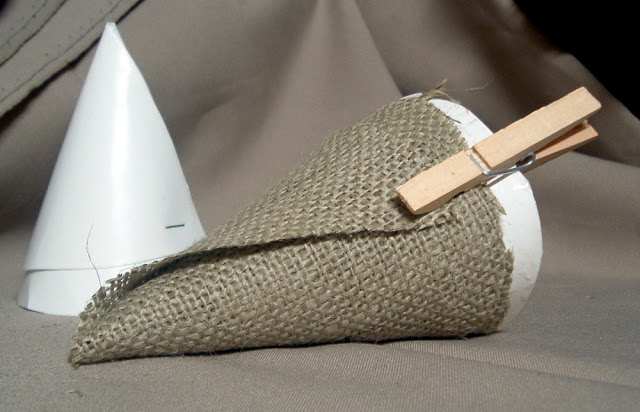 Mix 1/2 glue and 1/2 water. Now…that same paint brush…the day before…I used it with some glitter paint….yep…glitter ended up in my glue. I actually liked it after I finished it! So maybe add a touch of glitter to your mixture. Apply your mixture generously all over the burlap.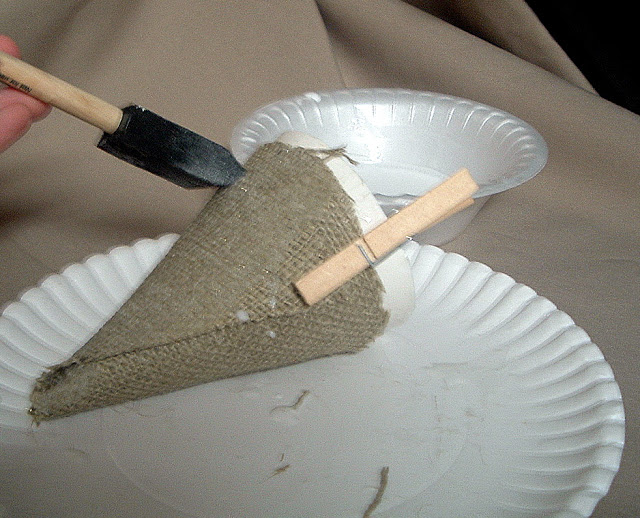 Cut the lighter burlap into a long thin strip.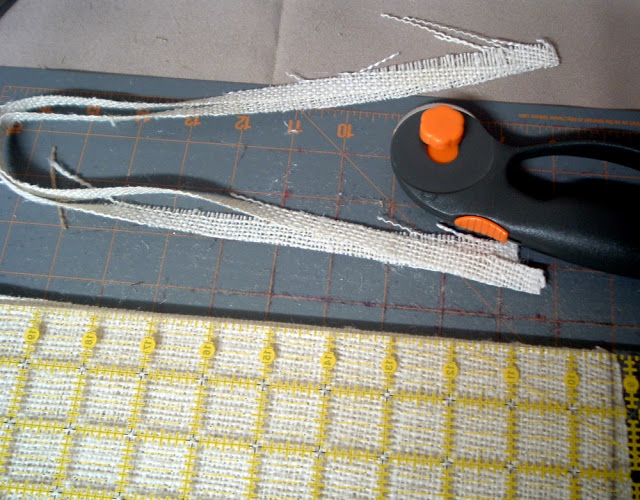 Wrap it around your form securing on both ends with two clothes pins.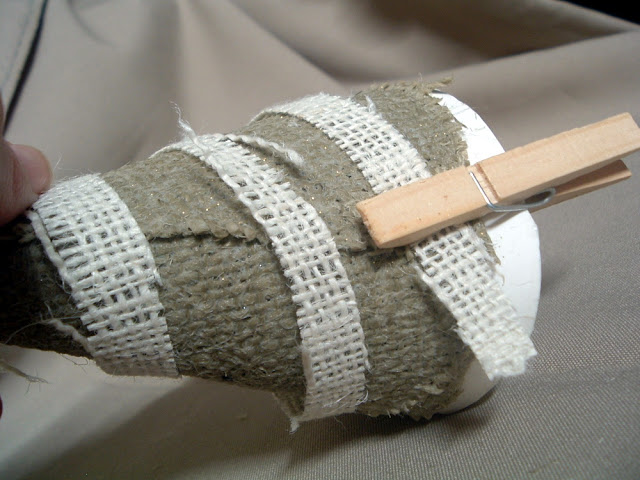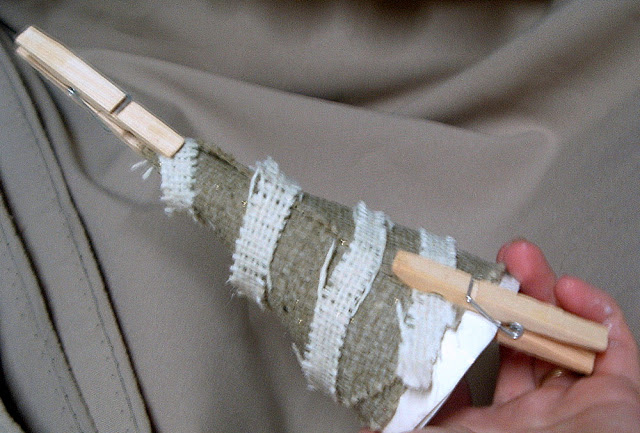 Apply more glue mixture…liberally. And let dry. Yes it will take a looong time to dry. Then just remove the inner form by crushing it and pulling it out. Just look at the contrast!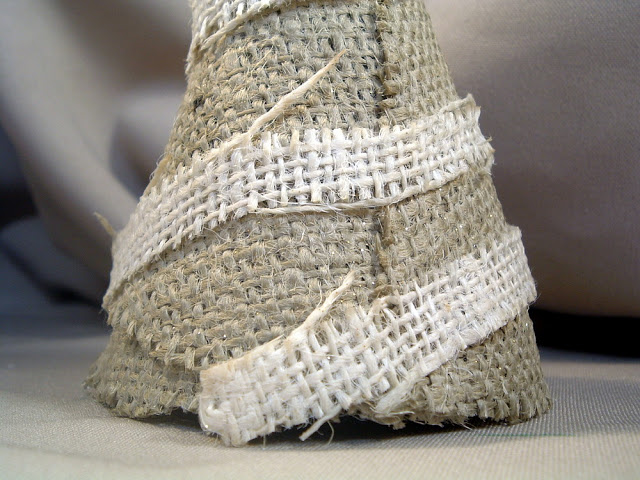 Love this post? Be sure to subscribe to THE COUNTRY CHIC COTTAGE so you don't miss a thing!
Be sure to check out our burlap project gallery for all of my burlap projects.

Weekly Newsletter
Subscribe to get our latest content by email every week!