I am enjoying experimenting with some clay pot ideas. Clay pots are inexpensive and so easy to craft with. This time I made a pumpkin place card for your Thanksgiving table. This one is so easy that you don't even need paint! I let the orange color of the terra cotta be the pumpkin body and added some embellishments. Follow along below to make your version.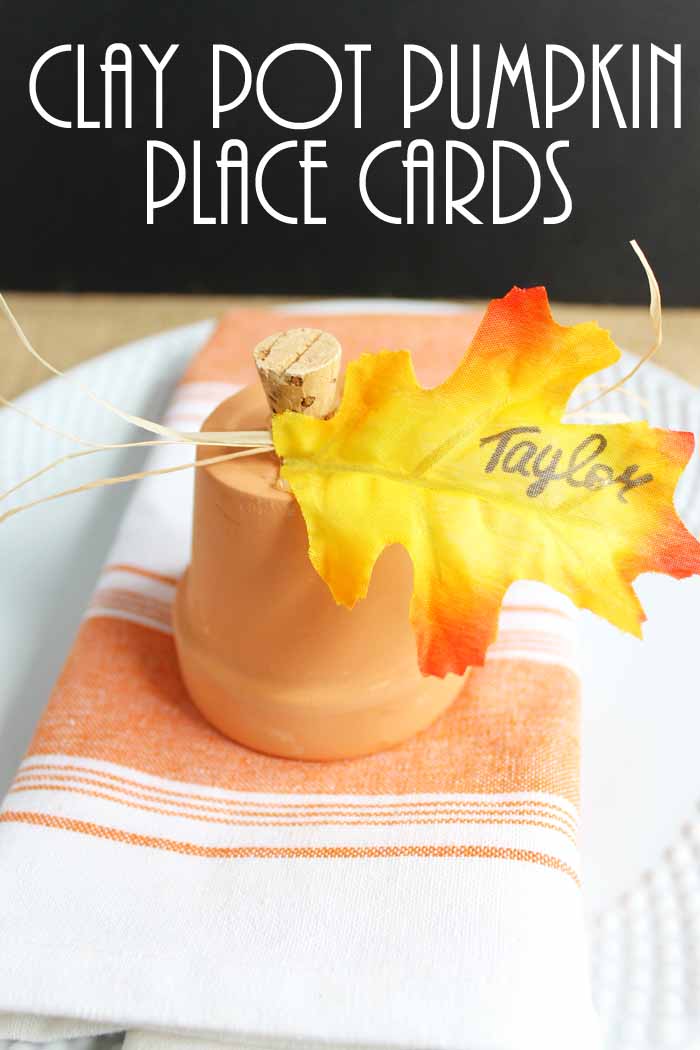 Supplies needed for your own clay pot ideas:
Clay pots (any size that you like for this one)
Faux leaves
Hot glue and glue gun
Permanent marker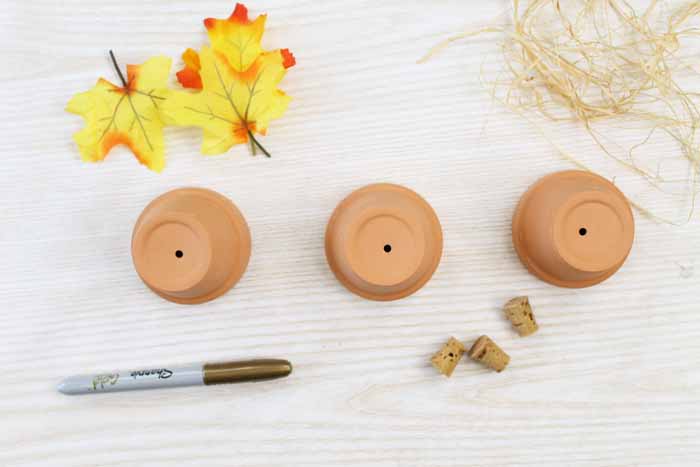 I made a super quick video for you to show you just how to make your own pumpkin place cards from clay pots. You can watch that below.

Can't watch the video or missed some of the steps? Follow along with our step by step instructions below.
Start by adding a cork to the bottom of each clay pot with some hot glue.
I made sure to cover the hole in the bottom of the pot with the cork.
Then tie some strings of raffia around the cork.
Trim to size with scissors.
Write the name of your guest on the leaf with a permanent marker.
Trim any stem from your leaf then add it to the bottom of your clay pot with a little hot glue.
Your clay pot pumpkin place card is complete and ready for your guests to arrive.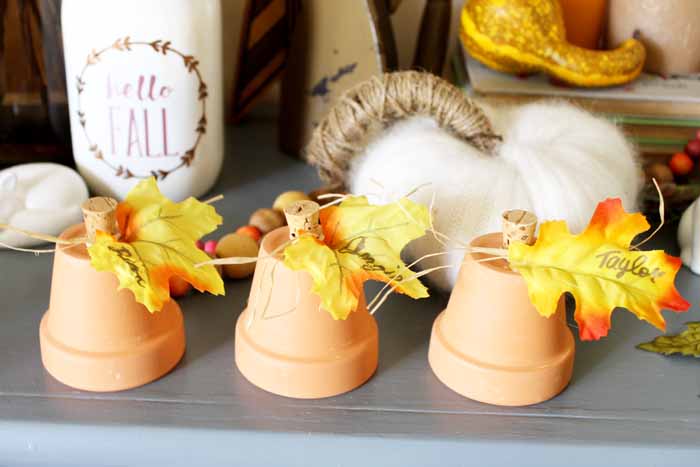 Add these clay pot ideas to your Thanksgiving table. Everyone will love finding their name and sitting down to an amazing meal for the holiday.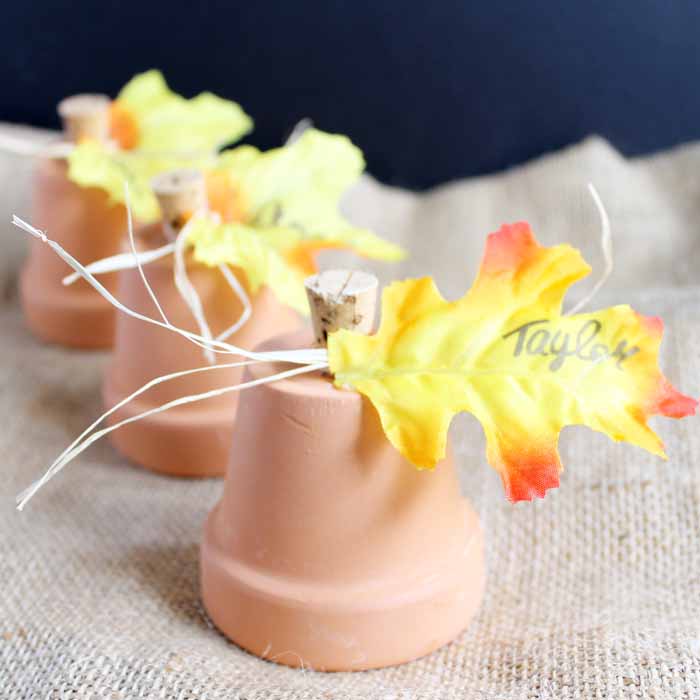 You can make these place cards in minutes and add something adorable to your table.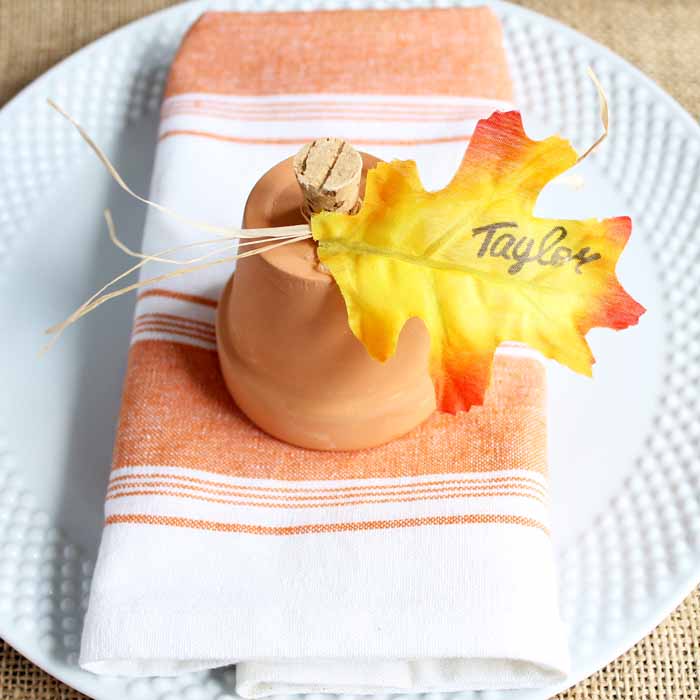 Love these clay pot ideas and looking for more? Try the links below!