Did you know that you can make homemade wind chimes from clay pots? This simple idea would look great in your yard and there is still plenty of summer left to enjoy them. Make your own terra cotta pot wind chimes today!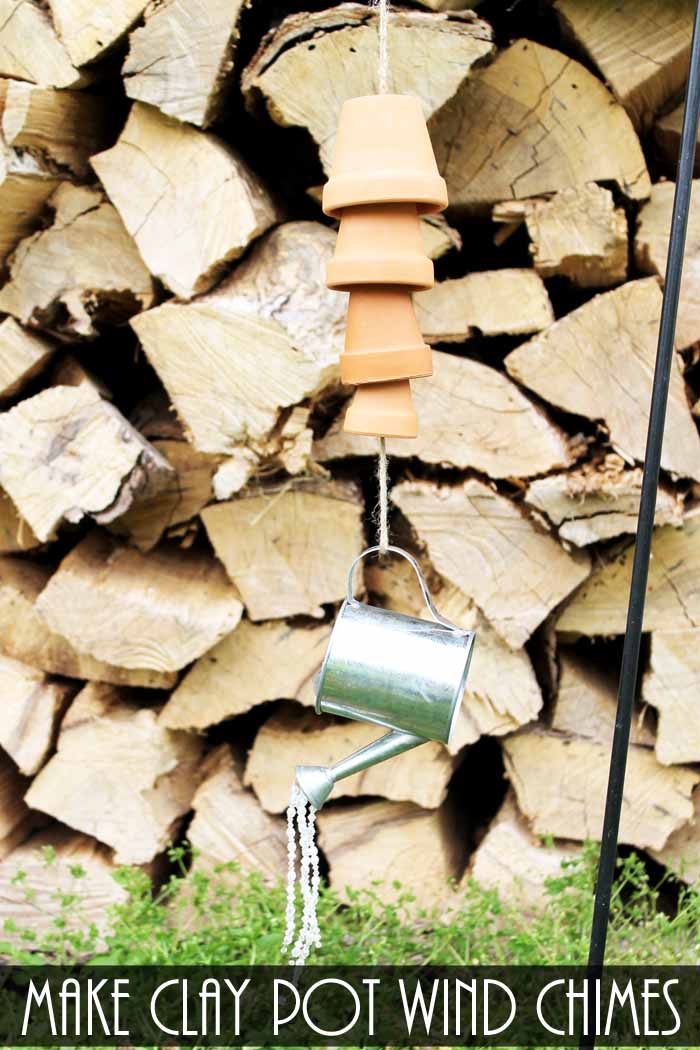 Supplies needed to make homemade wind chimes from clay pots: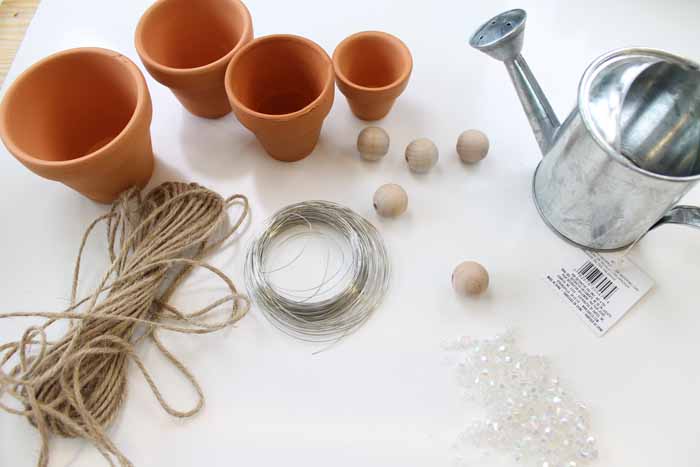 Start by adding the beads to your watering can by running some wire in through one hole and out through the opposite hole.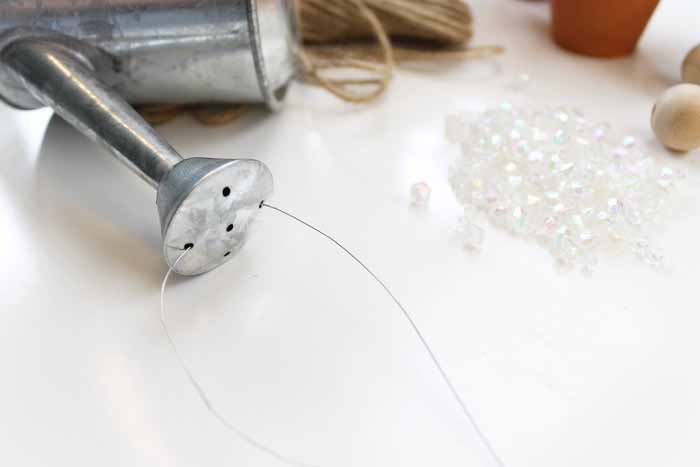 It may take a few tries to fish the wire through the holes but it is possible! Then you just need to repeat for all sets of holes in your watering can.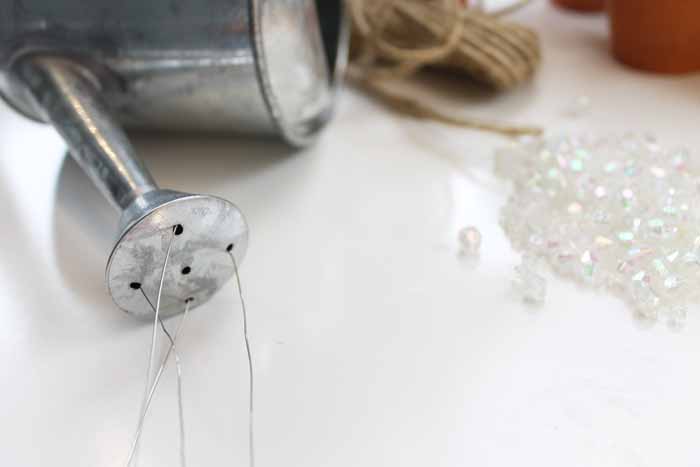 Next you will want to string clear faceted beads onto each wire. Then wrap the end of the wires around themselves with wire pliers to secure.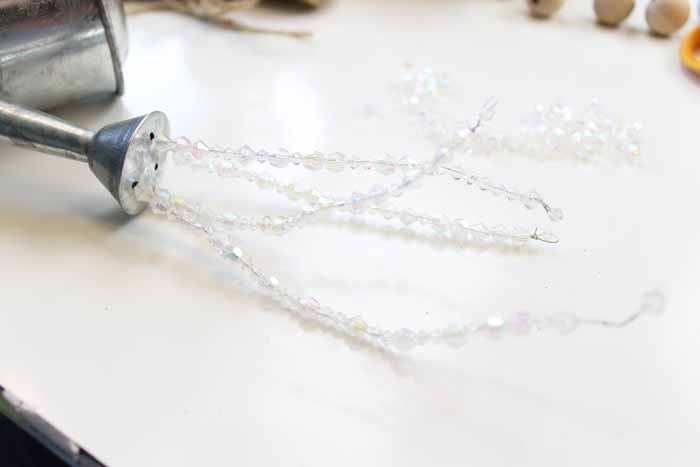 Next we will make the actual wind chime portion. Start by runing a long piece of twine through the handle of your watering can. Add a knot where you want your first clay pot to sit. Then run the ends of your twine through a wood bead. NOTE: You can wrap tape around the ends of your twine to make threading through the beads and pots easier.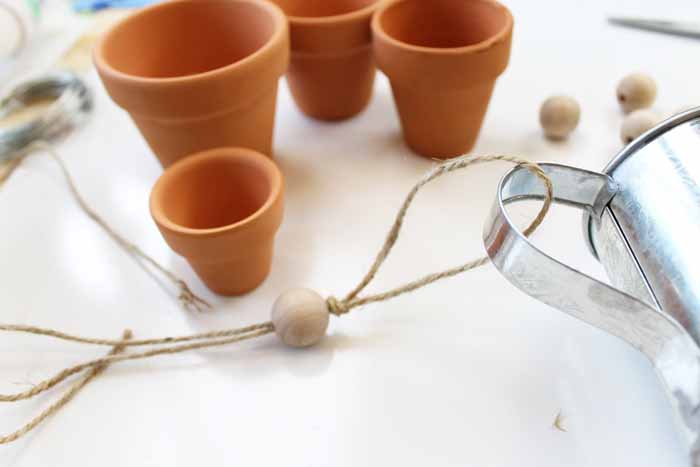 Add a pot to the twine on top of your first wood bead. Then tie another knot wherever you want your second clay pot to rest. Add another bead. Remember you can tie and untie these repeatedly to get the locations correct.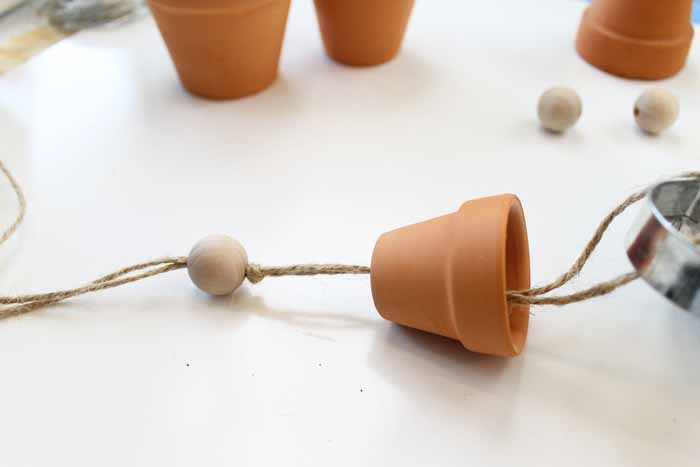 Continue adding knots, beads, as well as pots until your homemade wind chimes are complete. Finally, tie the twine at the top to make a loop for hanging.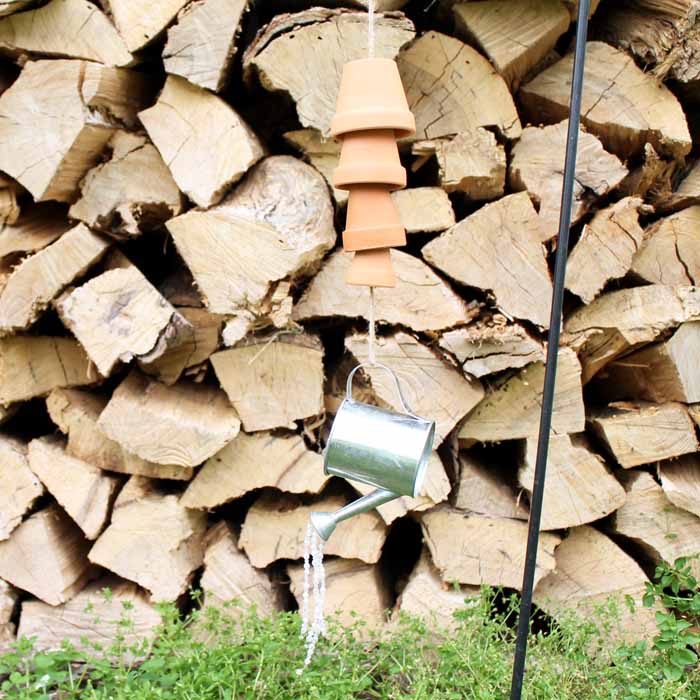 The watering can will help to catch the wind and make your clay pot wind chimes create music. You will love the sound when the wind is blowing.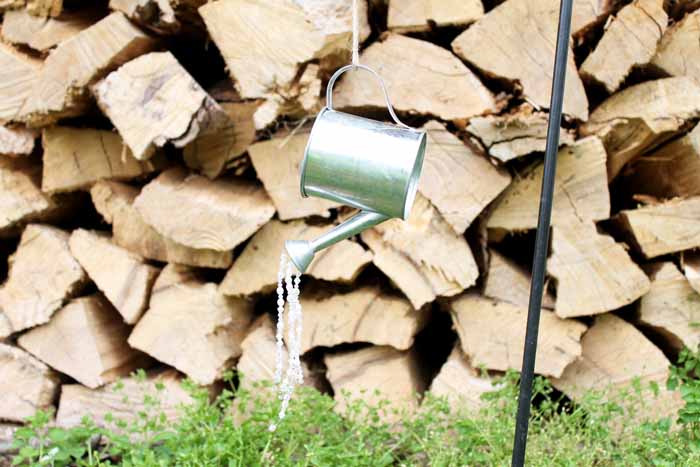 You will love this quick and easy craft project and just how great it looks in your garden as well.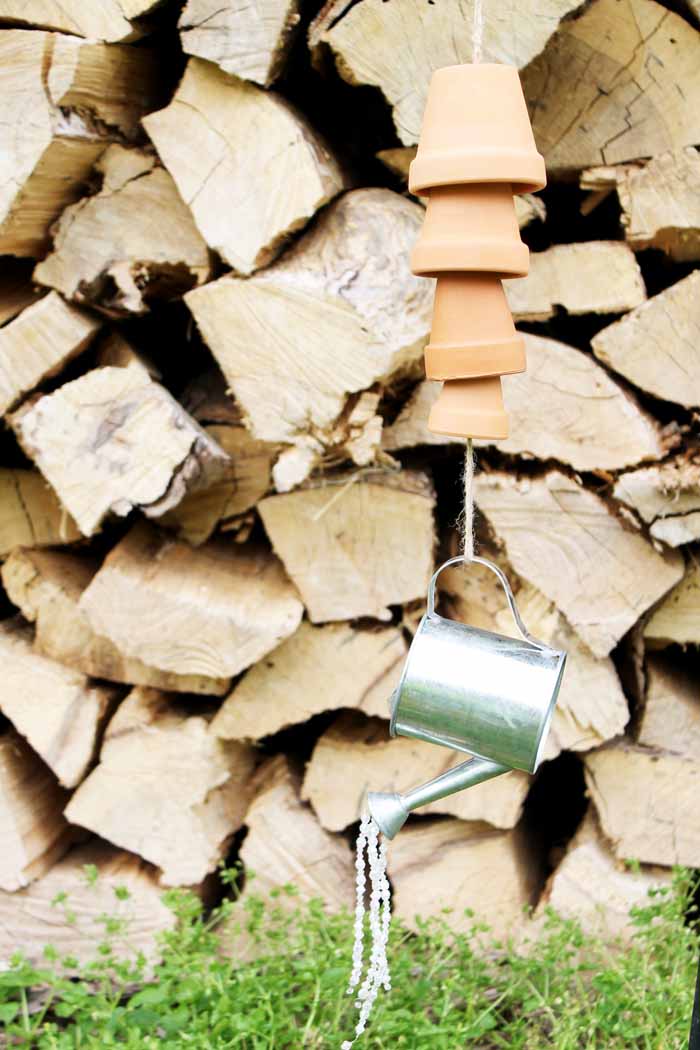 My helper also loves my homemade wind chimes made from clay pots and I must say I agree with him!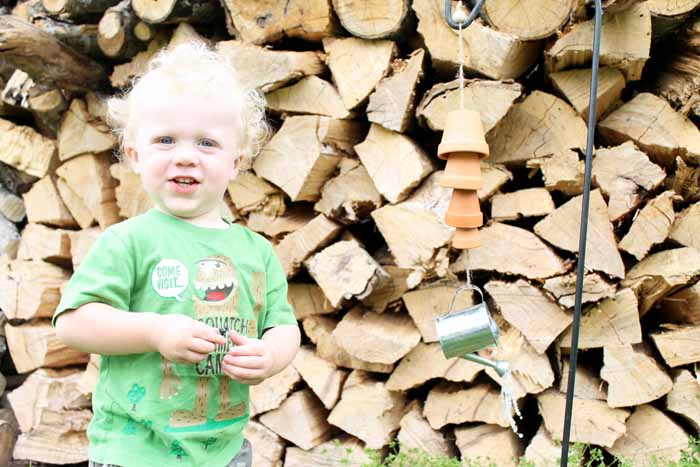 So do you love this and want more clay pot crafts? We have those for you as well! Just click on the links below.