Time for another edition of my all-natural cleaning series and this time we are using rubbing alcohol to clean. Get 25 ways to naturally clean with alcohol below. Do you have any other tips and tricks? Be sure to leave them in the comment section for us. Natural cleaning ideas are my personal favorite and using rubbing alcohol for cleaning tops my list.
If you have missed any of our series, check out the ways to clean with vinegar, cream of tartar, peroxide, steam, baking soda, lemon, corn starch, and salt.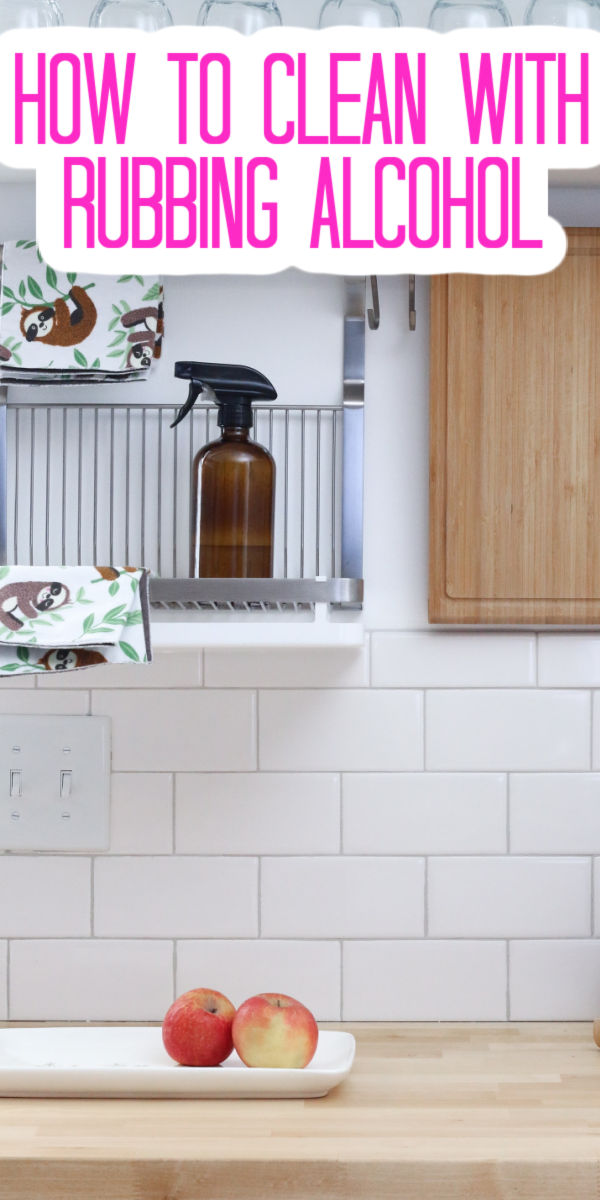 When "alcohol" is referenced below we are referring to rubbing alcohol or isopropyl alcohol that can be purchased in the medicinal section of your store. REMEMBER THAT ALCOHOL IS FLAMMABLE! Always use alcohol in a well-ventilated area. Test all cleaning methods in an inconspicuous area first. Do not use on painted or shellacked surfaces. Now start cleaning with rubbing alcohol below.
Using Rubbing Alcohol to Clean
Add one part of alcohol to one part water and place it in a spray bottle for your own disinfectant.
Clean stainless steel appliances with alcohol on a soft cloth.
Remove hair spray build-up from surfaces with alcohol and a rag.
Soak your sponges in alcohol for 10 minutes to disinfect.
Shine your clean sink with alcohol on a rag.
Clean your dry erase boards with alcohol for a new look.
Blot ink stains on clothing with alcohol before washing.
Use alcohol to remove goo left on surfaces from stickers.
Rub alcohol on a permanent marker that is on wood surfaces.
Bathroom fixture rings can be removed by spraying surfaces with alcohol.
One part alcohol to one part water makes a wonderful window cleaner.
Alcohol makes a wonderful degreaser on surfaces (note that is is flammable and should not be used close to flames).
Clean the tops of dusty candles with alcohol and allow to dry before lighting (again remember it is flammable).
Mix 2 parts alcohol with 1 part aloe vera gel for your own hand sanitizer.
Clean granite countertops with alcohol inexpensively.
Clean carpet stains with alcohol before shampooing.
Use alcohol to remove acrylic paint from your clothing.
Apply alcohol to a lint free cloth to clean your electronic devices.
Clean microfiber with a little alcohol.
One part alcohol to one part water makes a good DVD cleaner.
Equal parts alcohol and distilled water makes an excellent cleaner for electronic screens. Spray a little on a cloth to wipe the screen clean.
Use alcohol on a swab to clean your camera from build up.
Clean and disinfect game controllers at the same time with a little alcohol.
Make your own floor cleaner by mixing equal parts alcohol, vinegar, and water. Add in a few drops of liquid dish detergent and you are ready to clean.
Wipe down doorknobs and other surfaces with alcohol to shine and disinfect.
Will you try using rubbing alcohol to clean? I know I have been!
Are you going to try to clean with alcohol? Want even more cleaning ideas?
NEW!! Now you can print the complete guide to natural cleaning and keep it as a handy reference around your home. There are 225 ideas for using vinegar, cream of tartar, lemons, hydrogen peroxide, steam, baking soda, corn starch, salt, and rubbing alcohol to clean! Yep all of those things you probably have around your house already can be really powerful all natural cleaners.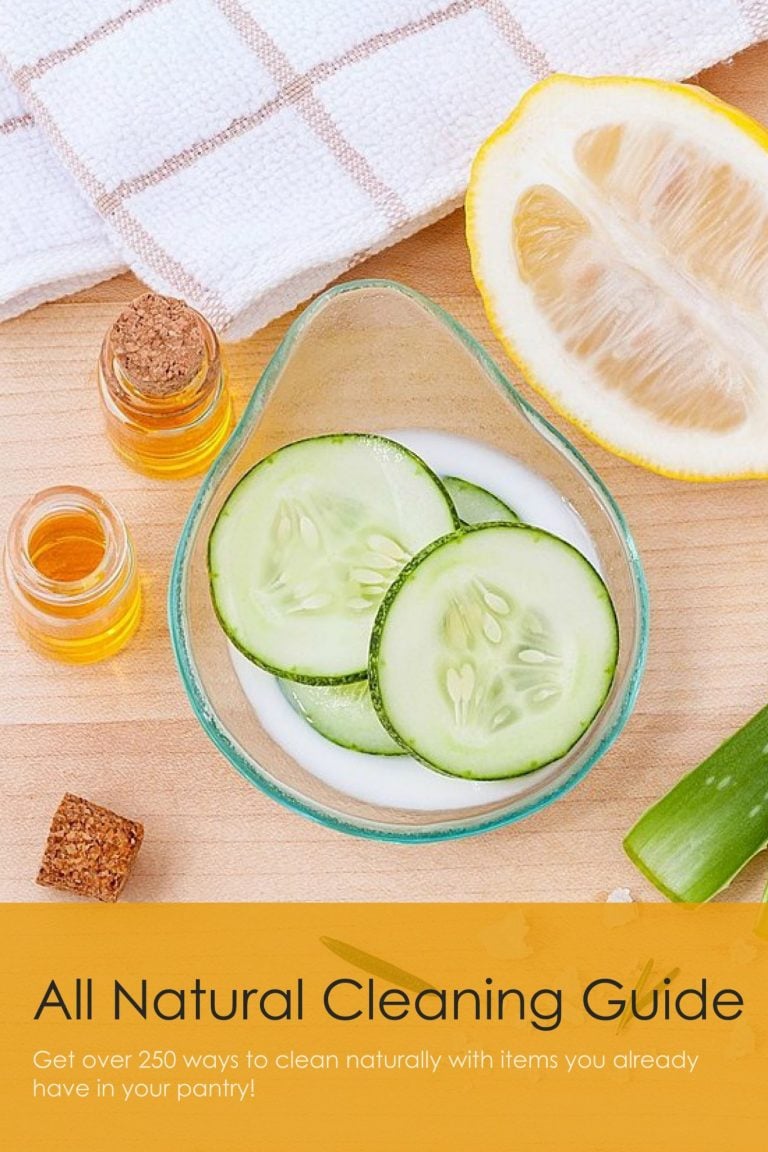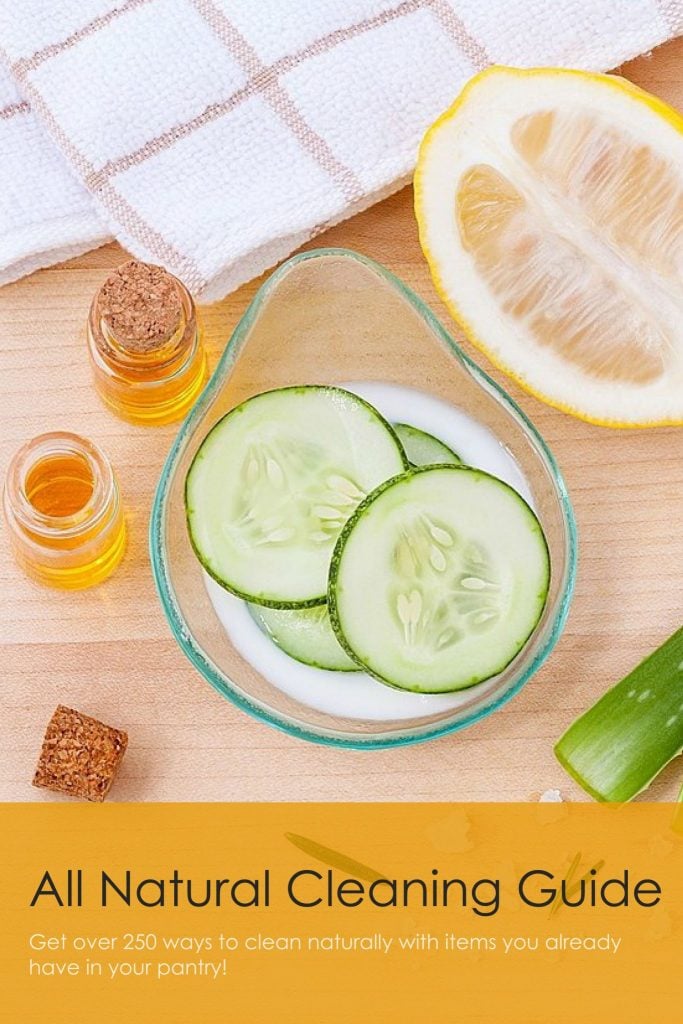 Just click here to add this download to your cart. Then just download to your computer. You can then print on your home printer and keep this complete guide to natural cleaning handy all year! I have just had many requests for a printable version of my cleaning series and thought this is the perfect time to release this series!
Want to see my favorite cleaning supplies and products?
I have gathered all of the products I love using around my home into one great section of my Amazon storefront. You can click here to shop! If you're looking for just about anything to clean your home, I probably have an option that you will love!