Today we are going to talk about some craft organizer tips and hacks that will work with any budget. Maybe you have no budget to organize your craft supplies? No problem! Our craft room tours from today really have you covered. These tips will have you ready to tackle your craft space this weekend!
Stunning Work Space with Organization
The office of Kleinworth and Company is something you really need to see! I love how they built many of the pieces or transformed thrifted finds. My absolute favorite? The use of cube organizers as those are always inexpensive and easy to find.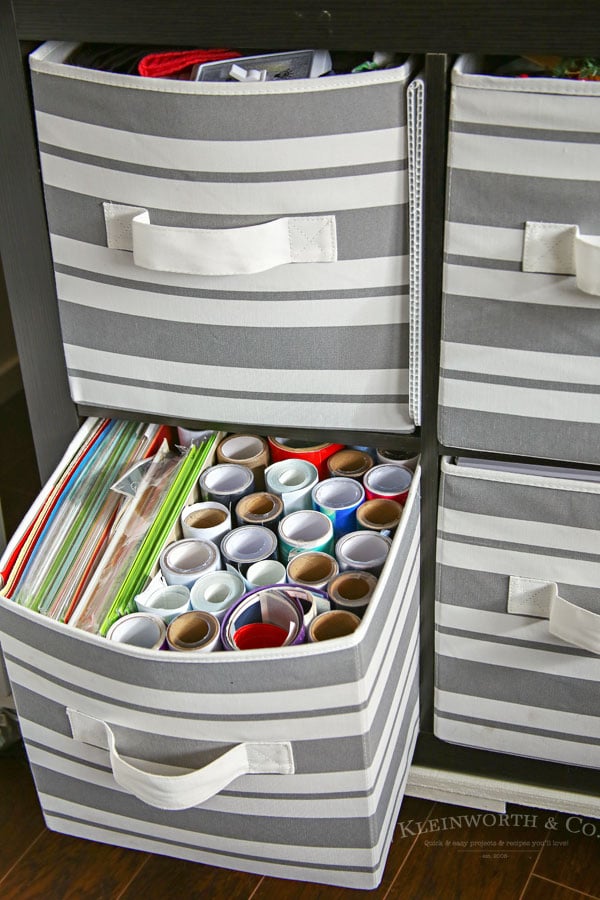 Thrifted Craft Organizer
If there is one thing that Morena from Morena's Corner can do, it is turn something thrifted into something spectacular. Her craft room on a budget is the perfect example. My favorite is this shutter paint storage but the entire post is chock full of great ideas.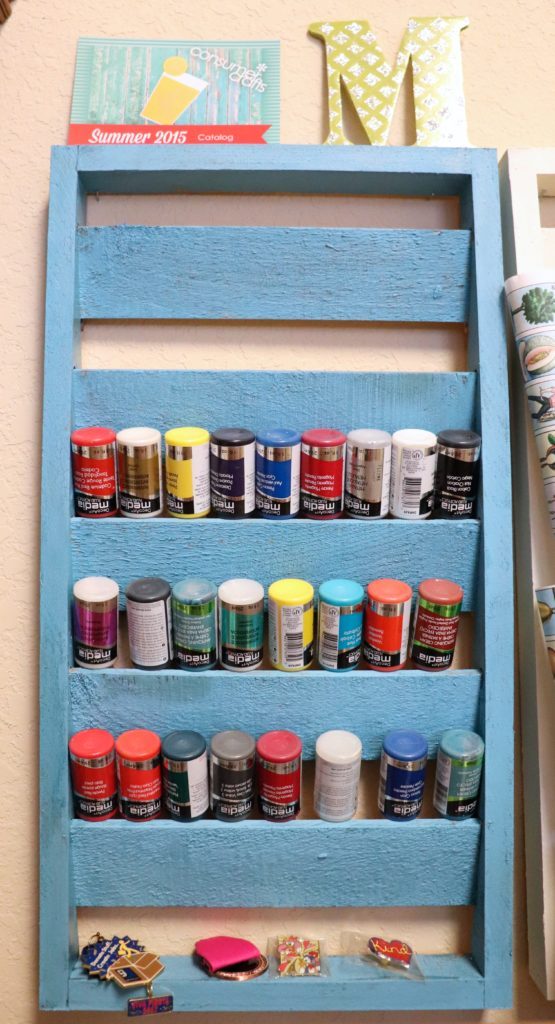 Recycled Box Craft Organizer
Julie McGuffee with Life in the Craft Lane is joining us this year and I am so glad she did! Her space is the perfect example of using what you have — including recycled boxes — to store craft supplies. You don't want to miss this!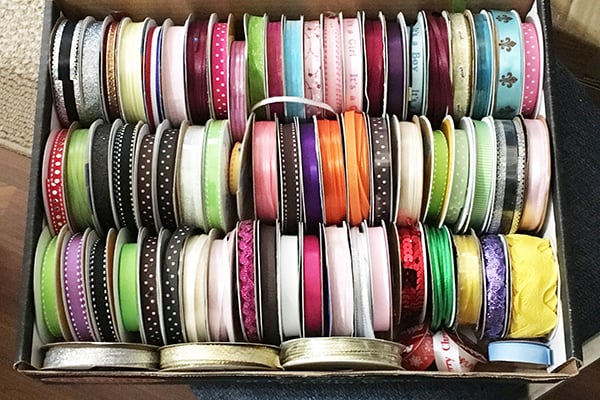 Bright and Cheerful Craft Space
Heather Leopard has the most colorful and creative space in her home. And I must admit those little white bins make me want to go out and buy them like now! For you bloggers, her area for staged photos is swoon worthy.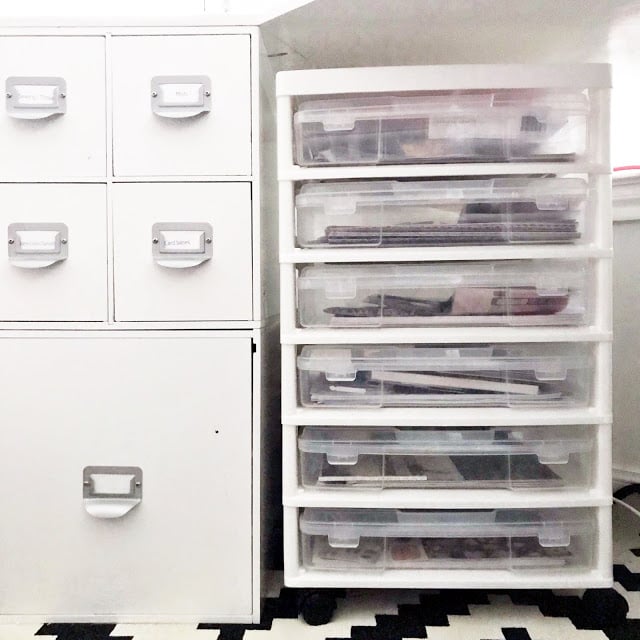 All the Storage Ideas
Jen Gallacher always makes me swoon with her craft space. The storage ideas alone are worth a look but when you see her gorgeous space you will be pinning all the things!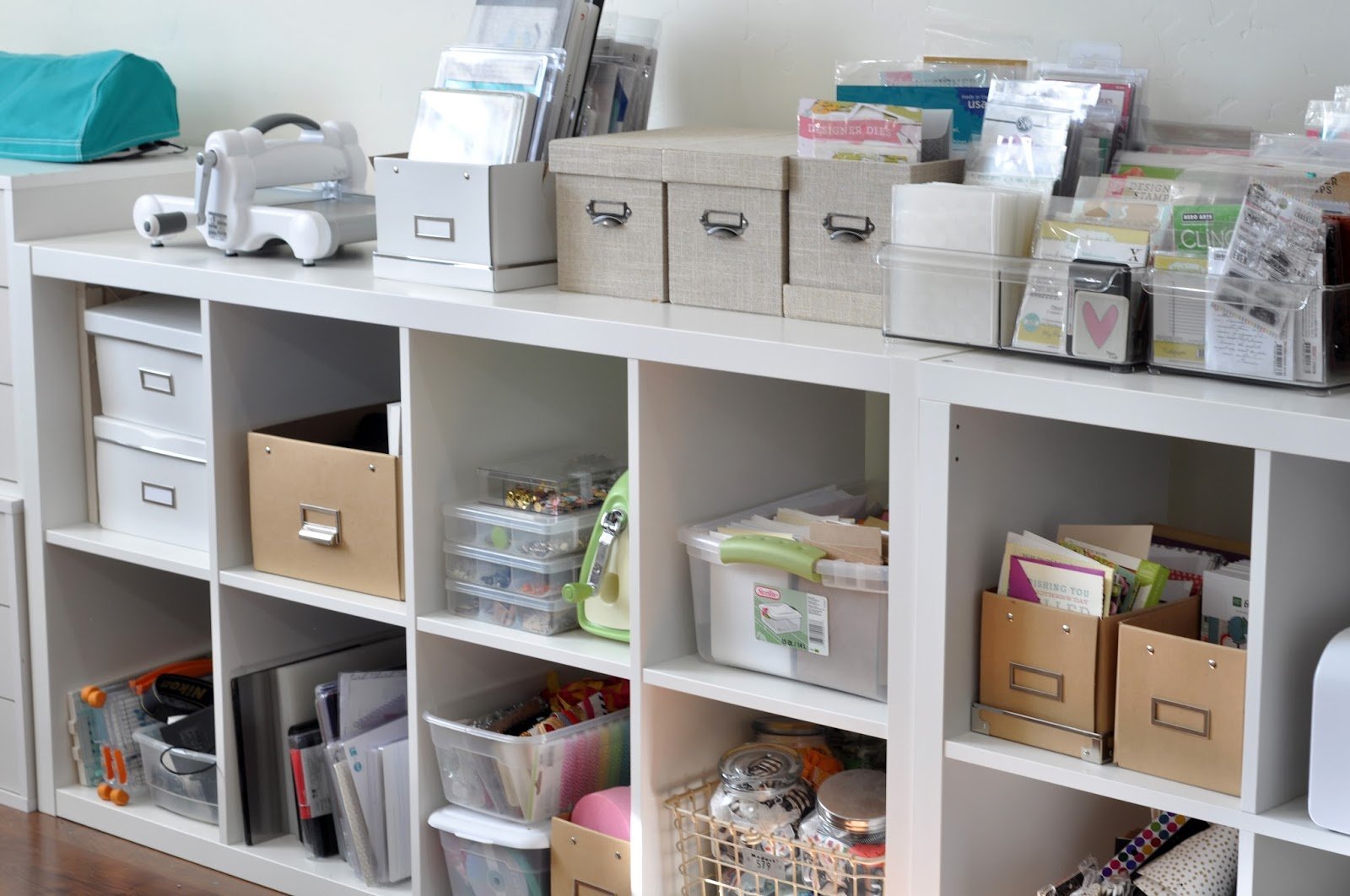 Pegboard Craft Organizer
Oh yes. I love a good pegboard! It is the ultimate in craft supply storage. You will also find a great wall mounted craft table that folds up over on Leap of Faith Crafting. Everyone needs one of those as well!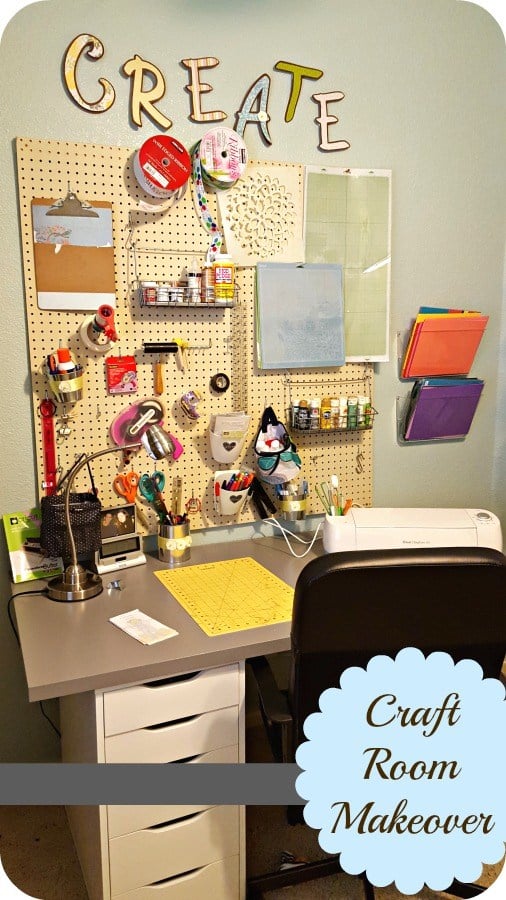 A craft organizer does not have to be expensive or complicated. You can use these ideas to jump start your creativity and start organizing your space today. We have a few more days of craft room goodness so y'all stay tuned or head to this post and see all of the spaces.
More Home Organization Help
Do images on Pinterest stress you out because they seem more like a fairy tale than something you can actually achieve?
Don't fall into that pretty and perfect trap. You can get clutter-free and organized without living a fairy tale life.
No one knows this better than my friend Hilary! She has an entire course for sale that is dedicated to real-life organization ideas. I love that her approach works for any family with any budget.
Check out her course and judge for yourself!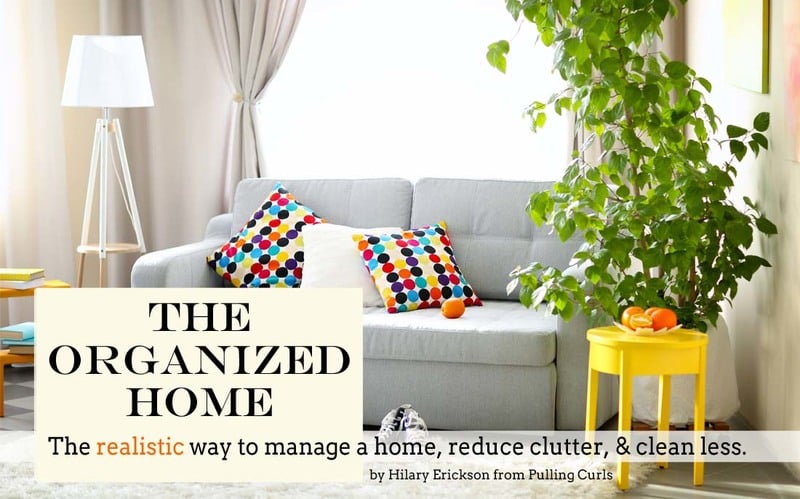 My favorite part of this course is that Hilary strives to make your home easier to clean-up, so that it takes only minutes, instead of hours. Who couldn't use more time and less cleaning?
Plus the system can make your house look fairly put together most times of the day. See for yourself with this course!
Declutter Your Home in 31 Days!
Clear the clutter and organize your home with our daily emails! Every day for a month we will send you a prompt to declutter! Sign up for our email list below to get started.