Are you ready to get organized in the new year with some Cricut labels? I have three ways you can make labels with your Cricut machine to organize any room in your home. I am going to use these methods to make some organizers for my craft room but these same ideas will apply to any room of your home. So, kick off this year with some organization labels made by your Cricut machine.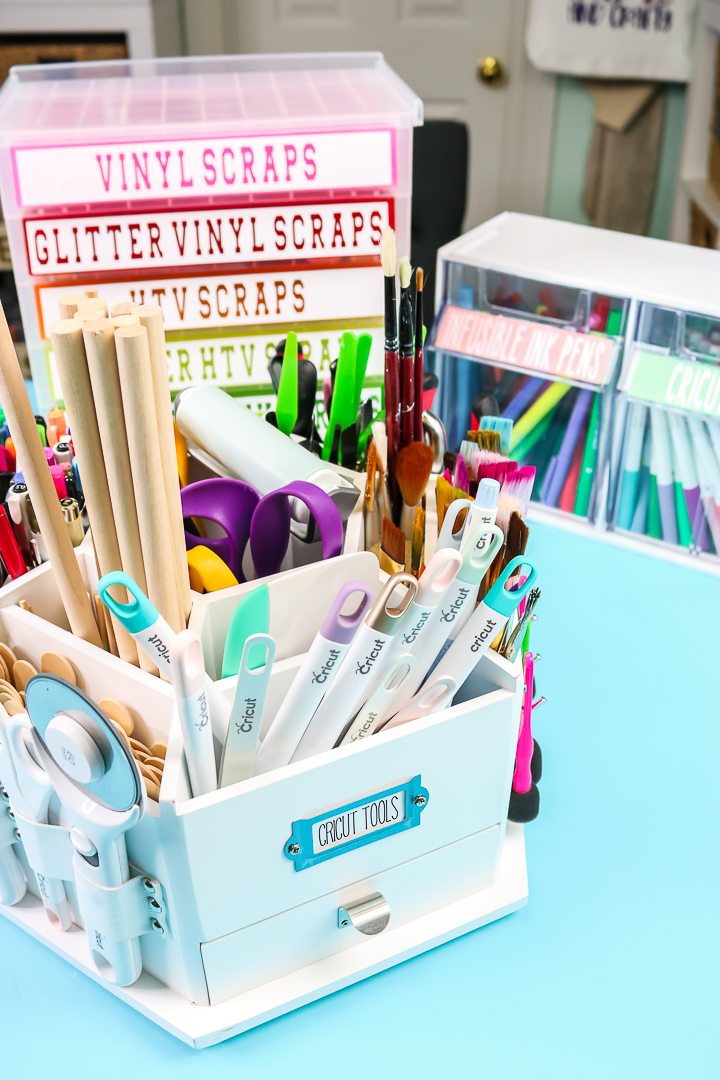 Cricut Labels
Are you ready to organize craft supplies or just about anything else in your home? You will want to break out your Cricut machine to make the labels. I actually have three different methods for making labels and you can choose which works best for you.
Supplies needed:
Here are all of the supplies I used for this project including what I put the labels on: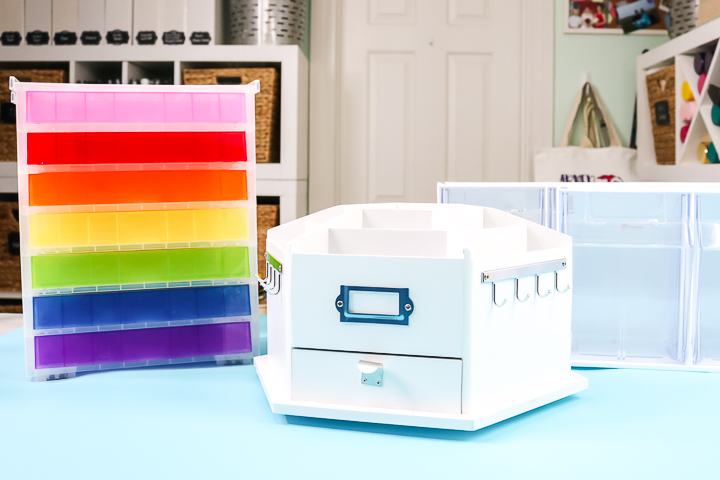 3 Ways to Make Labels with a Cricut
Now that you have your supplies, it is time to make some Cricut labels. You can watch the video below to see me make all three label styles.
Can't watch the video or missed some of the steps? Keep reading to get details on the three label styles.
Make Paper Labels with a Cricut
One of the easiest labels to make is paper labels. Just draw on paper with the Cricut pens and you can label a wide variety of things around your home. Here are step-by-step instructions on how to do just that.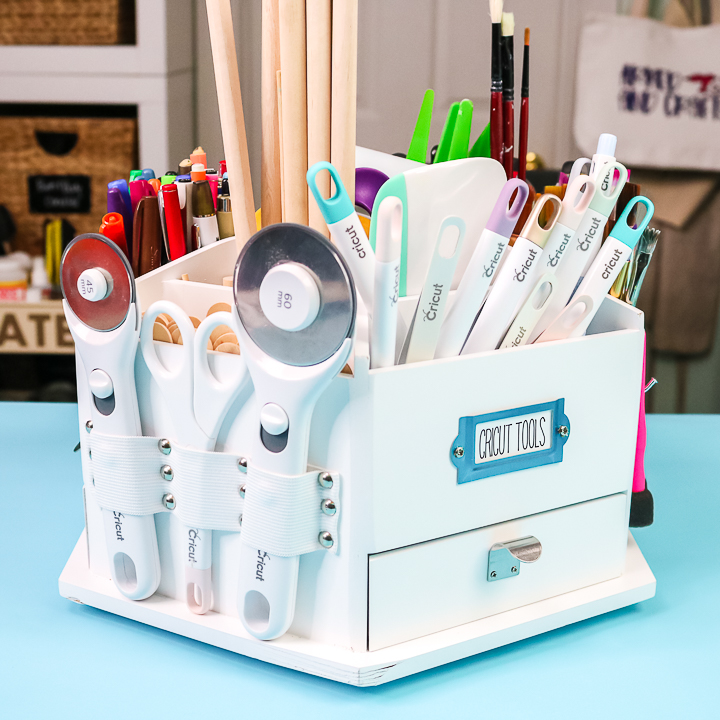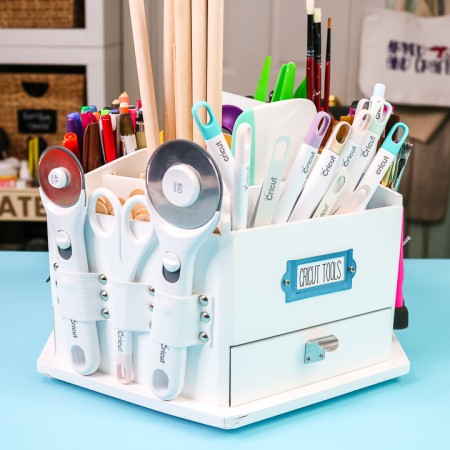 Making Paper Labels with a Cricut
You can label a ton of things with paper and Cricut pens!
Supplies
Cricut machine

Cricut pens

Lazy Susan organizer
Instructions
Draw a rectangle in Cricut Design Space. Be sure to make this the size you need for your project.

Pick a writing font and type out your text. Be sure the line type is draw.

Center the text on the rectangle then attach the two together.

Cut and draw your labels using your Cricut machine. Then add them to your project.
I added these labels to a lazy Susan organizer from Michaels but you can do so much with paper labels around your home!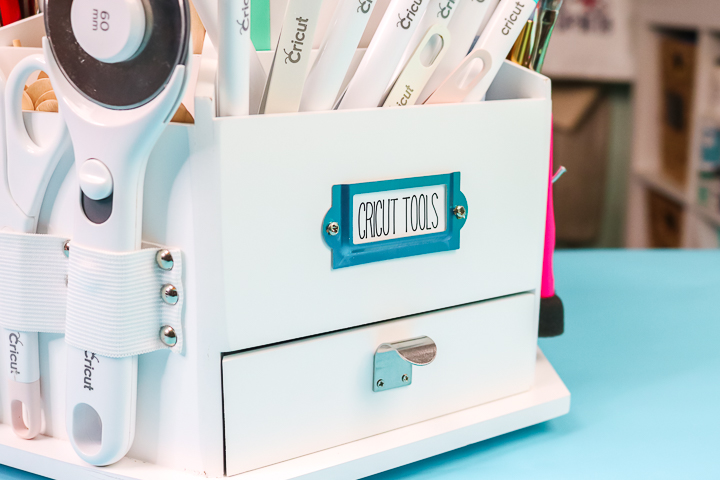 Cutting Vinyl to Label Craft Supplies
Vinyl is another great way to make Cricut labels for your home. There are so many ways you can do that but I thought I would share just one of those with you as an example. I am using this technique to make an organizer for my scraps.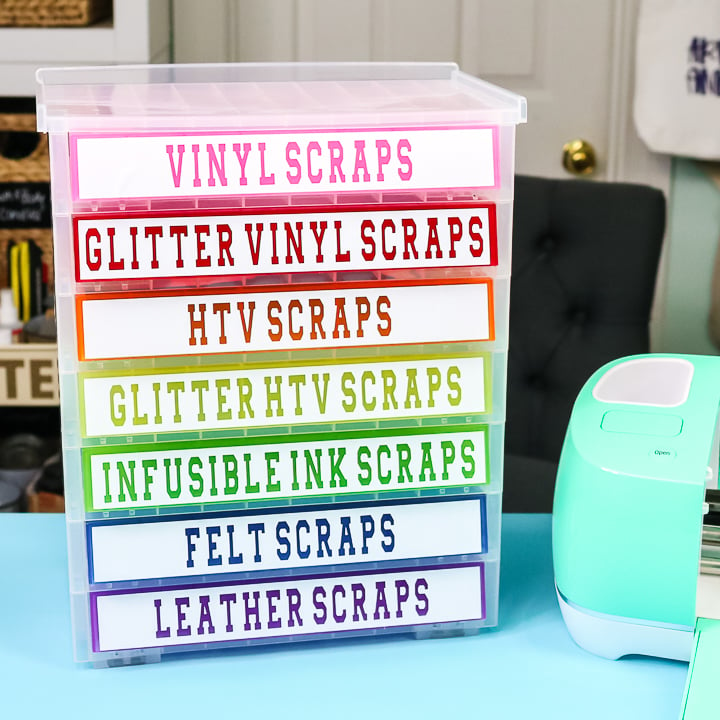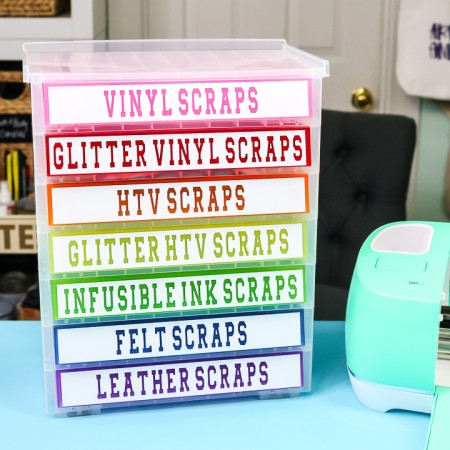 Using Vinyl to Make Labels
Make Cricut labels using adhesive vinyl for any room!
Supplies
Cricut machine

Oracal vinyl

Rainbow drawer organizer
Instructions
Draw a rectangle the size of your drawers in Cricut Design Space.

Type text in any font that you would like then center it over the rectangle.

Choose both the box and the text and click slice.

Then cut the vinyl with your Cricut machine.

Weed away all of the excess then apply to your surface using transfer tape.
This method has the word cut out of a vinyl box so the rainbow on the drawers shows through. You can also just cut the word from vinyl and apply it instead. Either way, you will love making vinyl labels with your Cricut. You can even make some for your pantry!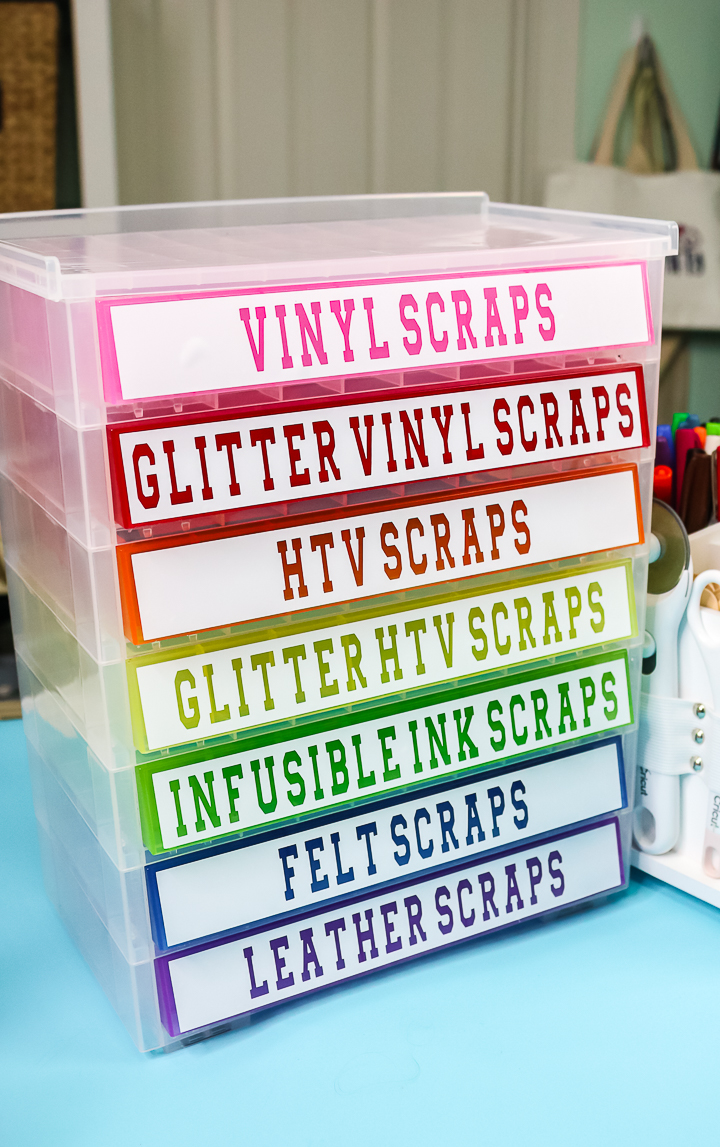 Printable Vinyl Labels with a Cricut
If you have a Cricut Explore or Maker, you will love the print then cut function for making labels. I like to use printable adhesive vinyl for these to make these sticky as soon as they come off of my Cricut.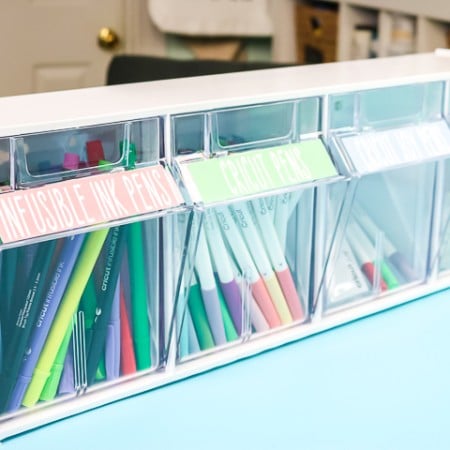 Print then Cut Labels with a Cricut
Make Cricut labels on printable vinyl for an easy way to organize any space.
Supplies
Cricut machine

Cricut printable vinyl

Tilt bin organizer
Instructions
Make a box in Cricut Design Space any size that you need. Then make it any color that you like to match your home's decor.

Type out the words you want on your labels in any font.

Center the words over the rectangle.

Choose both objects and click flatten to make the label a print then cut. Repeat for as many labels as you need.

Print when prompted in Cricut Design Space then add to your machine for the cutting. Peel and stick the labels once complete to any surface.
I love that with print then cut I can make these labels any color that I desire. Plus the printable vinyl is so easy to work with. This may be my favorite way to make Cricut labels for any room in my home.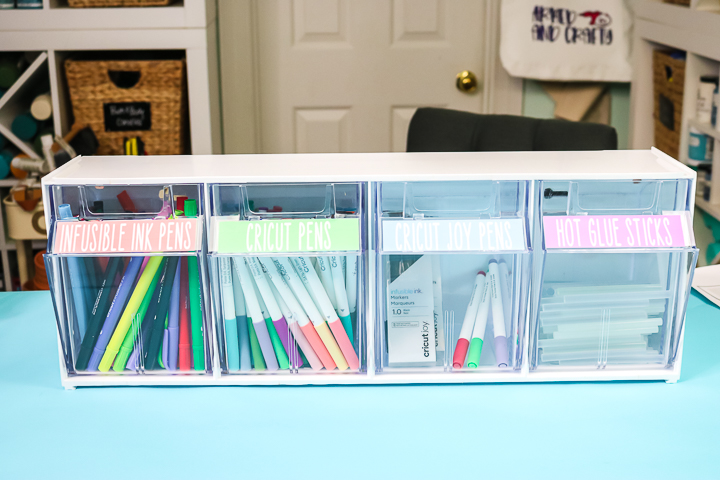 So, which of these methods will you use to make Cricut labels for your home? I think it depends on the situation and where you want to add the labels around your home. Pick and choose from these three methods to organize all of your spaces in the new year.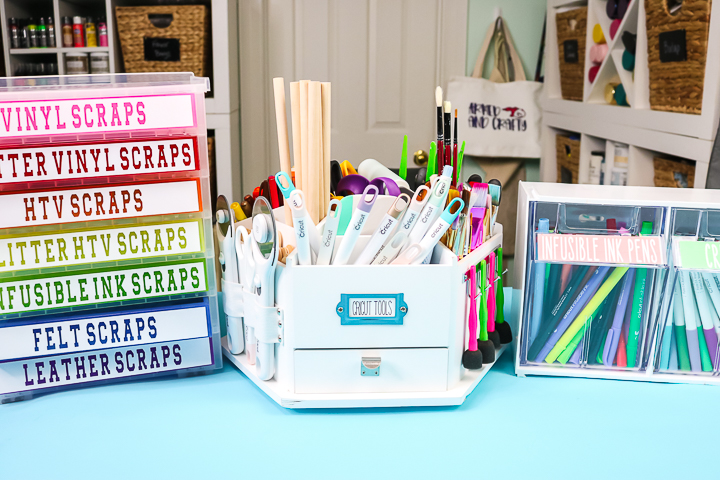 I don't know about you, but I love using my Cricut to organize. If you want to use it, there is Cricut label material as well that you can write on. See how to use that here. That gives you 4 options total for making Cricut labels for all of your projects. You are sure to find one that is just right for your home!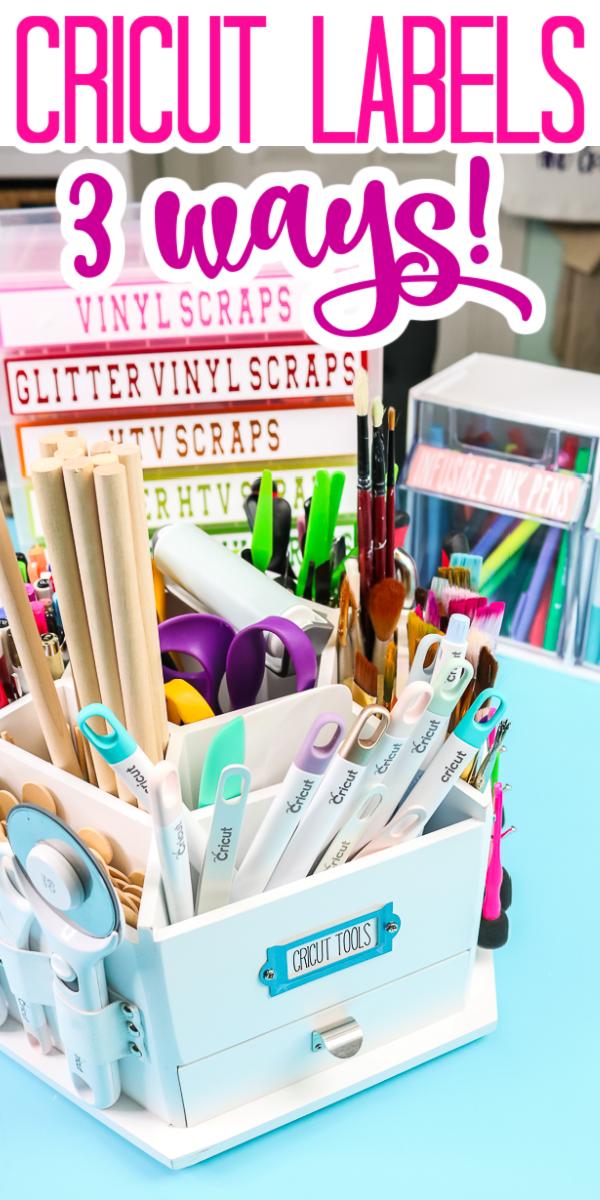 Love these ideas for making homemade labels and want more? Try the links below as well!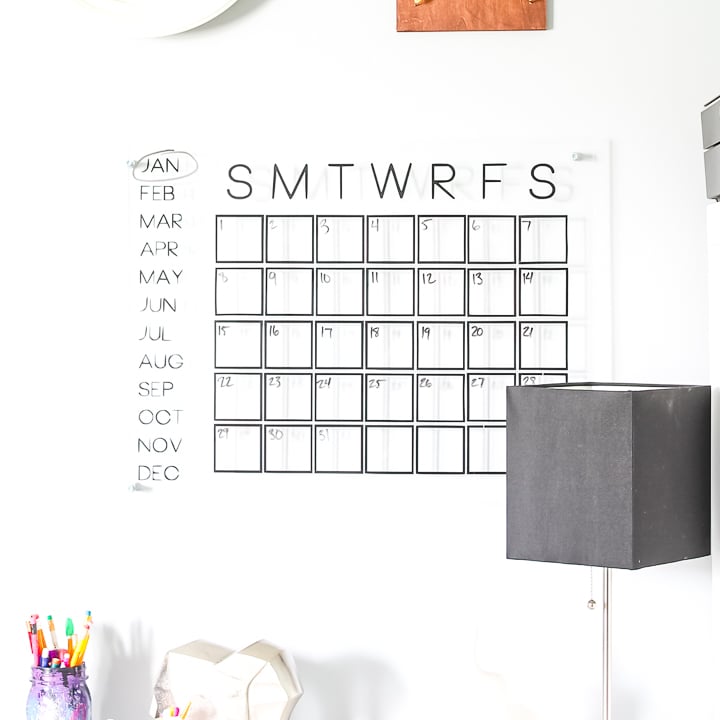 DIY Acrylic Calendar
Make a calendar with your Cricut machine to organize your home or office!
Read More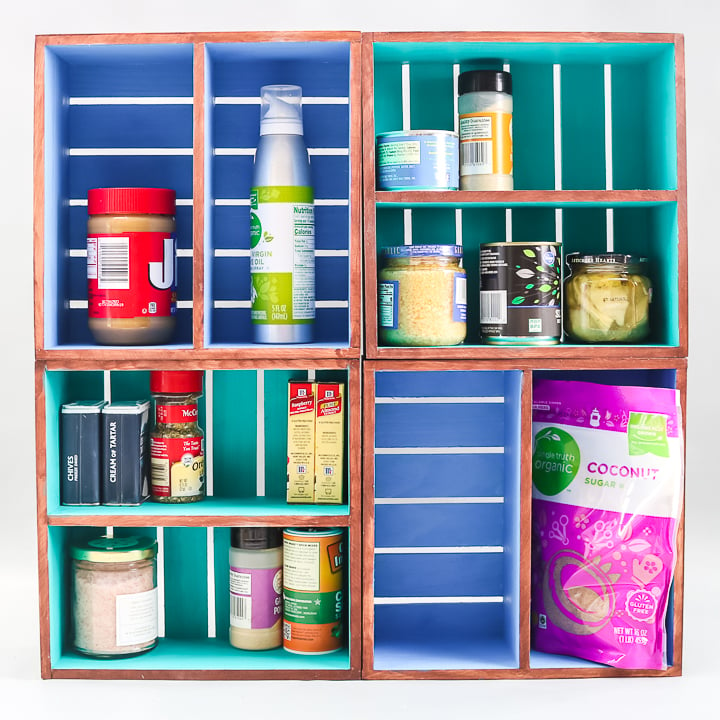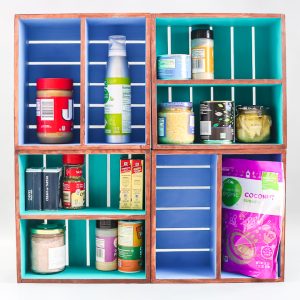 DIY Cabinet Organizer
Turn simple crates into something to organize your kitchen in just minutes.
Read More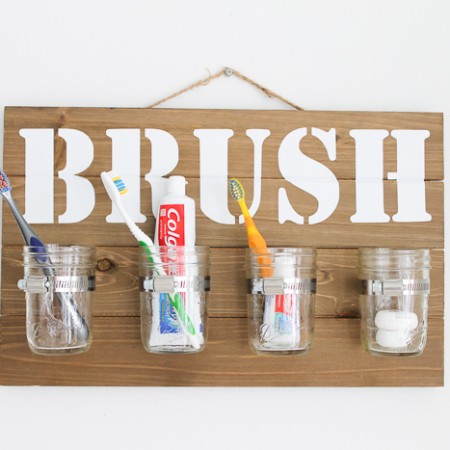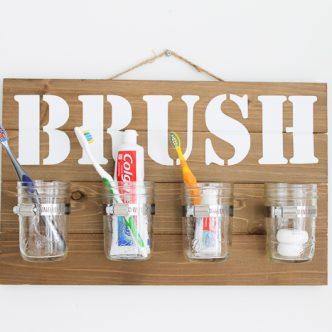 Mason Jar Bathroom Organizer Wall Decor
This fun and functional bathroom organizer is a great way to add some mason jar wall decor to your bathroom!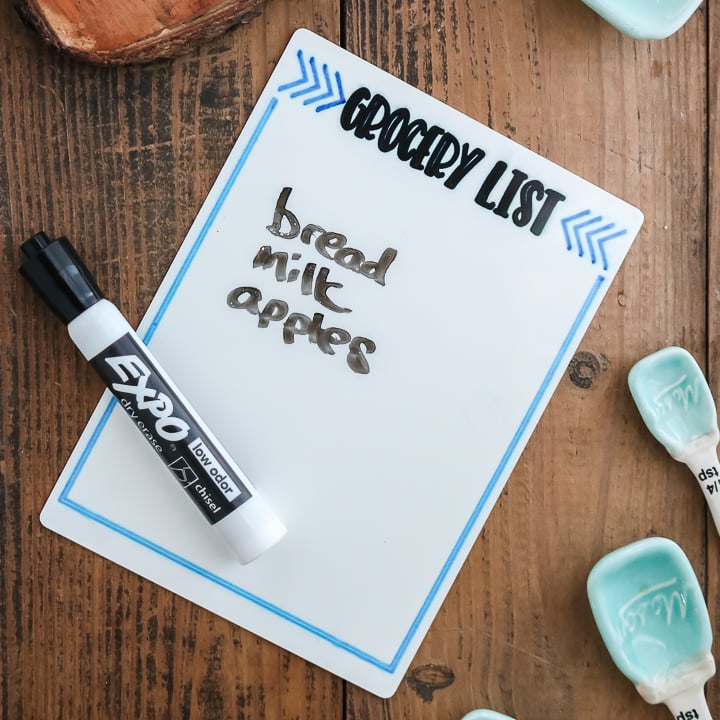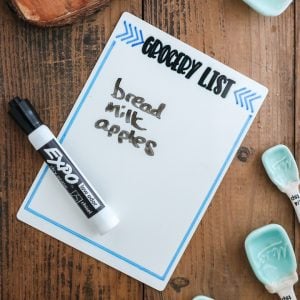 Grocery List Board with a Free Kitchen SVG
Make a dry erase grocery list board with sublimation markers and this organization SVG file.
Read More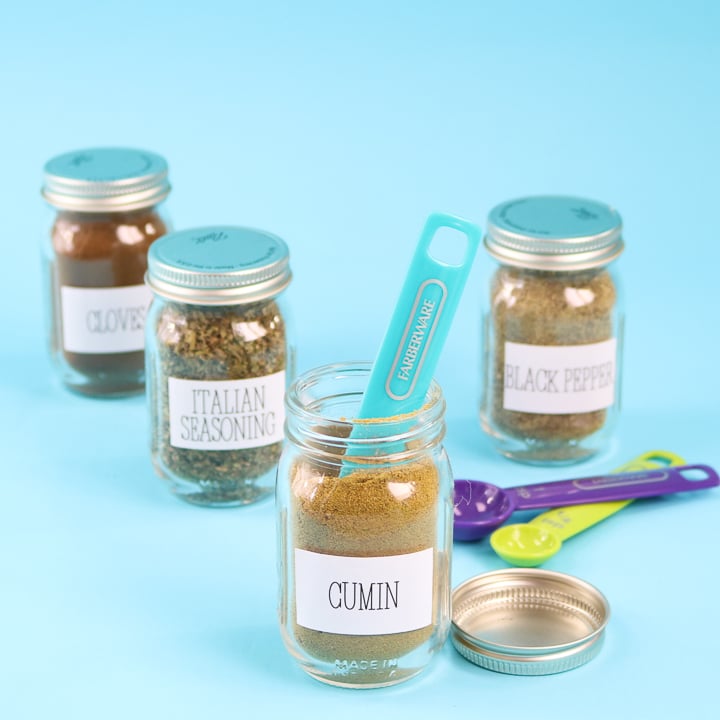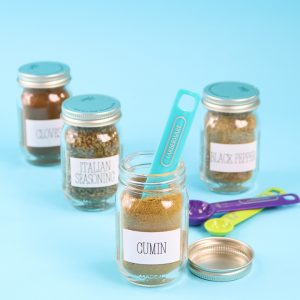 Printable Spice Jar Labels with a Cricut
Want to organize your spice cabinet? Here's how to make printable spice jar labels that look great and help keep your kitchen organized!
Read More