I have been working on sprucing up my bathroom and started making some Cricut water resistant labels for the space. I thought I would show you my ideas for making your labels withstand wet environments like a bathroom. I have 3 ways you can use to make your waterproof labels below. Then just add them to your space to keep everything organized and looking great.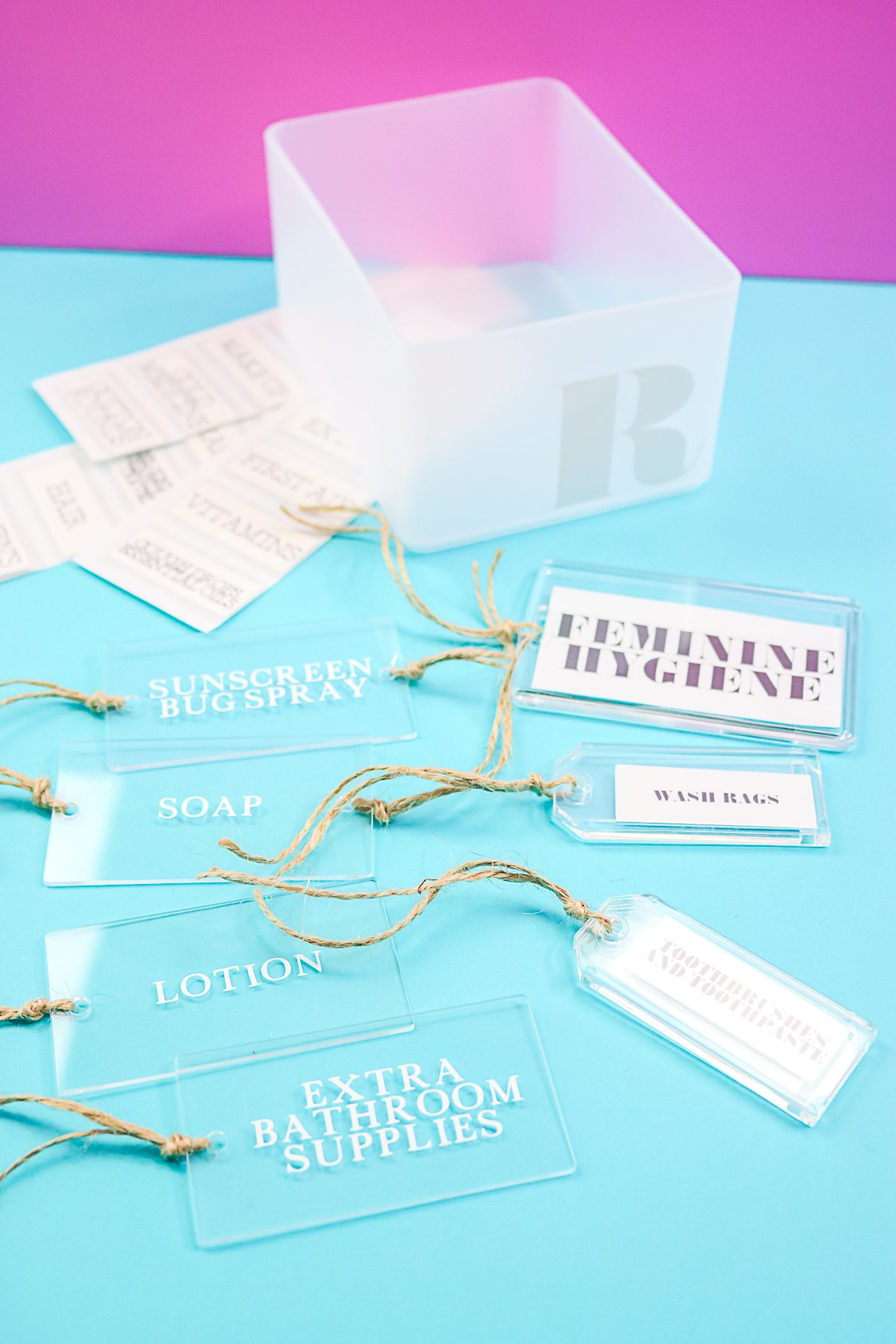 Cricut Water Resistant Labels
I actually cover how to make all of the labels in the video below along with my best tips and tricks for using these ideas in your own home. Just click play to watch!
Can't watch the video or missed some of the steps? I have all of the information below for you as well!
Supplies needed: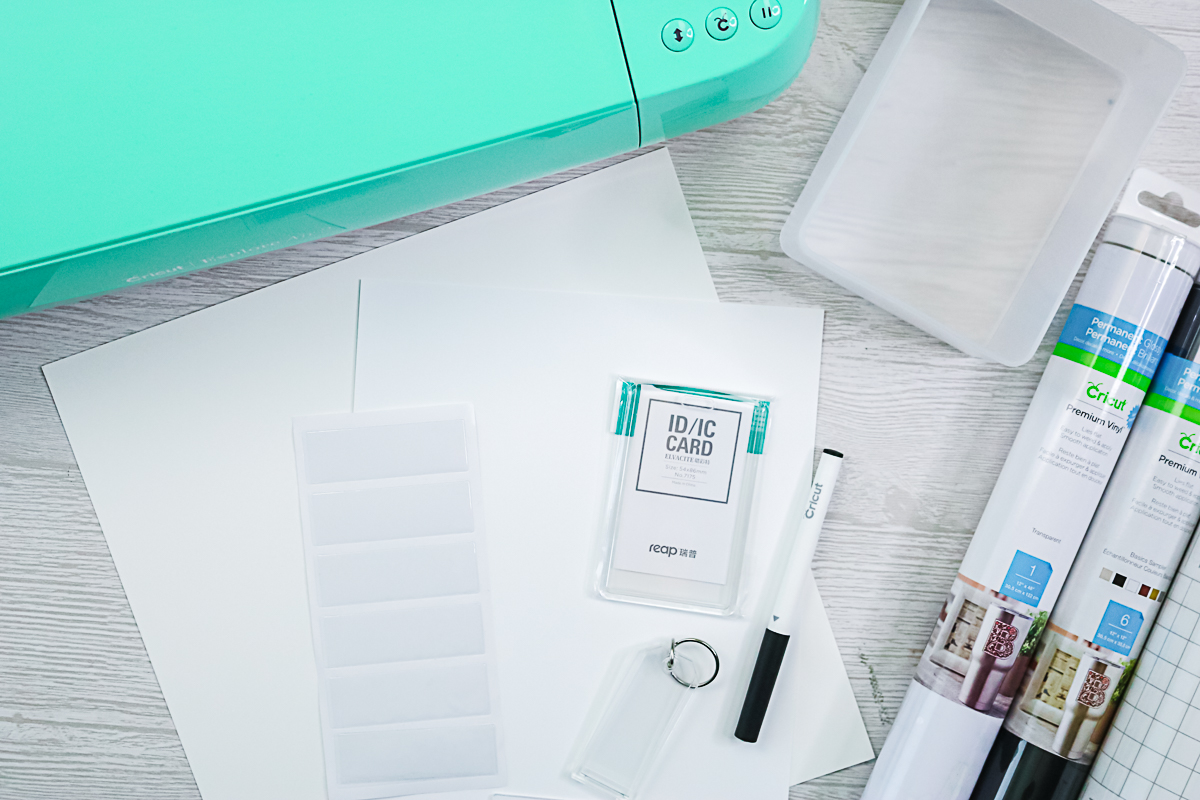 Designing Labels in Cricut Design Space
First, you will need to make your labels in Cricut Design Space. The process is super simple, however, here are some tips and tricks I have found useful. You can also just use the labels I have created here.
To make the vinyl labels, just use a font to make letters or blocks of text that you will then cut from vinyl.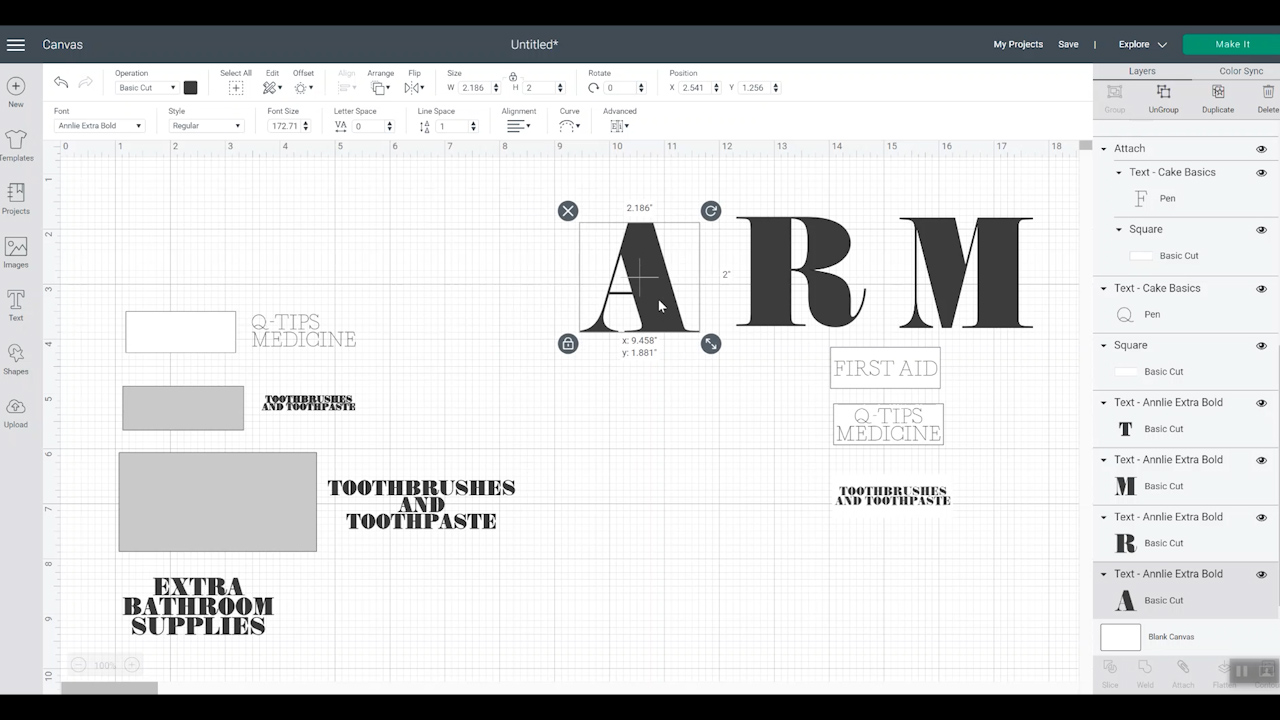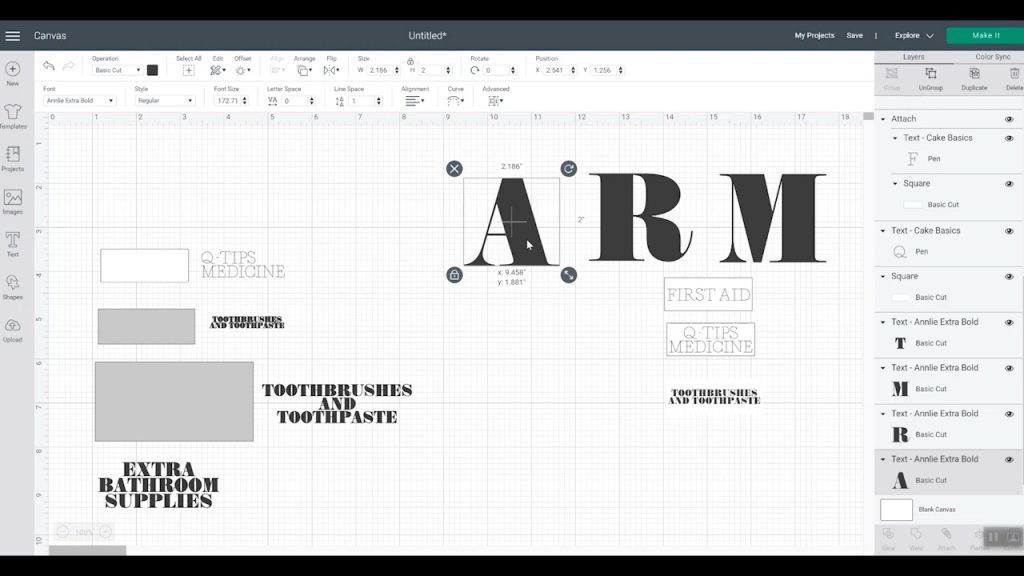 To make print then cut labels, type your text and put it on top of a rectangle the right size. Pick them both and center then click flatten. The entire thing will print then cut around just the rectangle.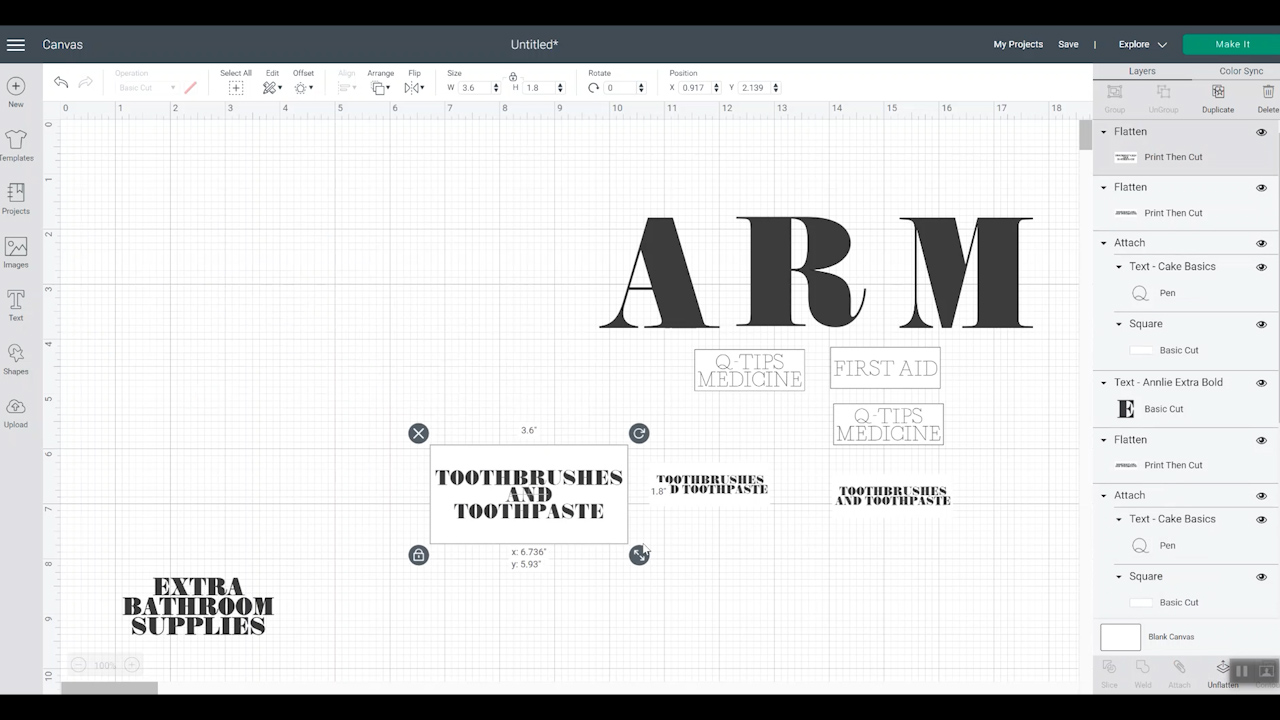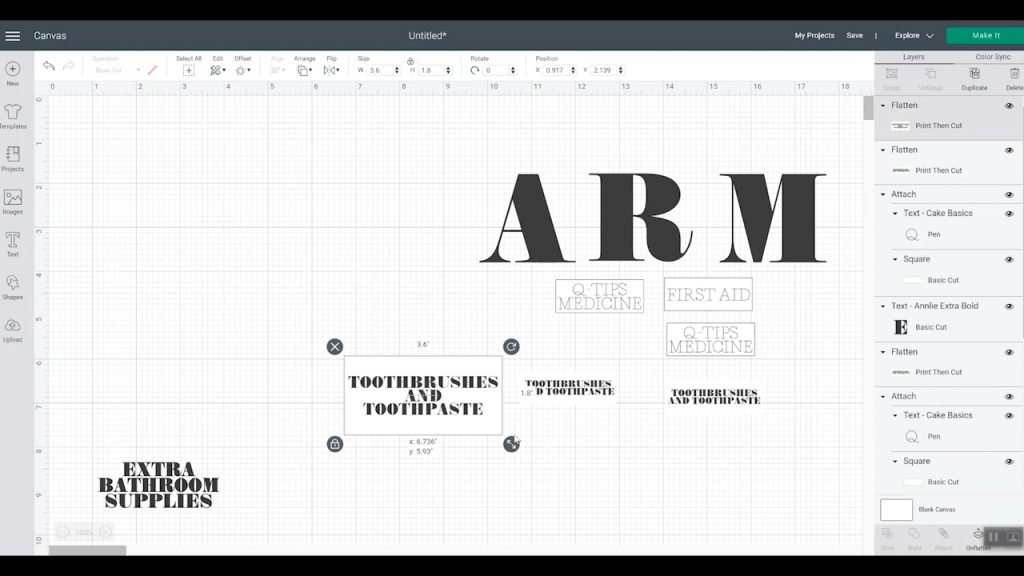 To make labels you draw with a pen, make some text and turn it into draw lines that you draw with a pen. Then make a rectangle the right size and put the text over the top. Pick both pieces and center them then click attach. The text will now write with a pen and the Cricut will cut around the rectangle.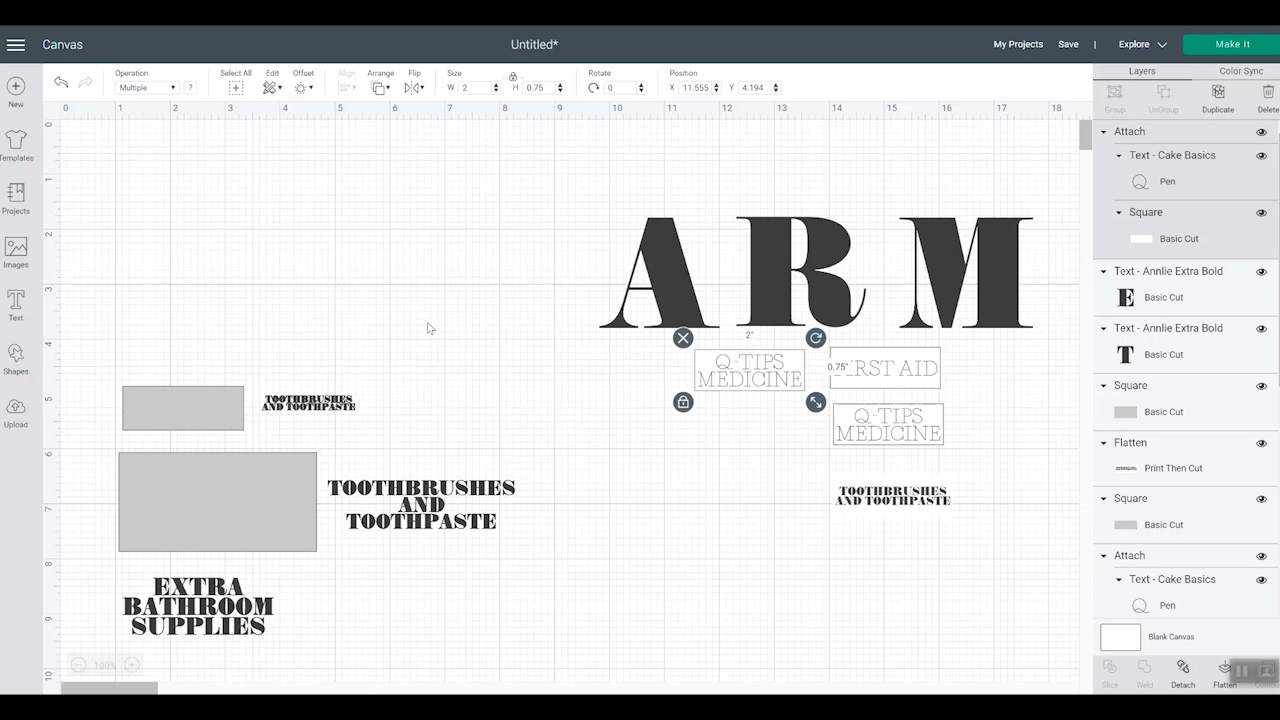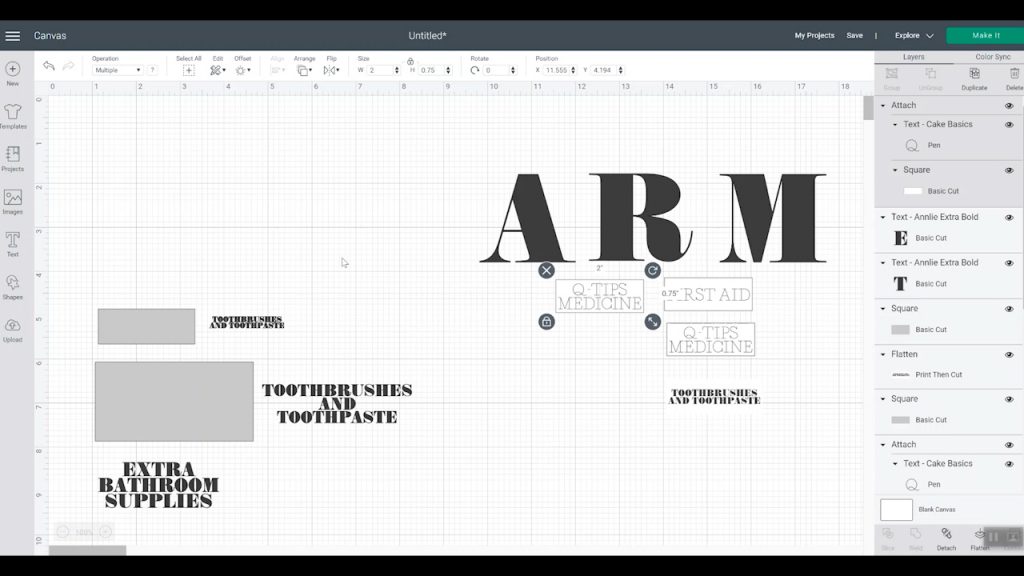 How to Make Vinyl Labels for Bins
Now that you have your labels designed, it is time to make some for your organization needs. The first option is to just cut vinyl and apply it directly to your bins. This works in some cases but not all. It is also more difficult to change out when the contents of the bin change. However, it does work really well. Start by cutting the permanent vinyl with your Cricut.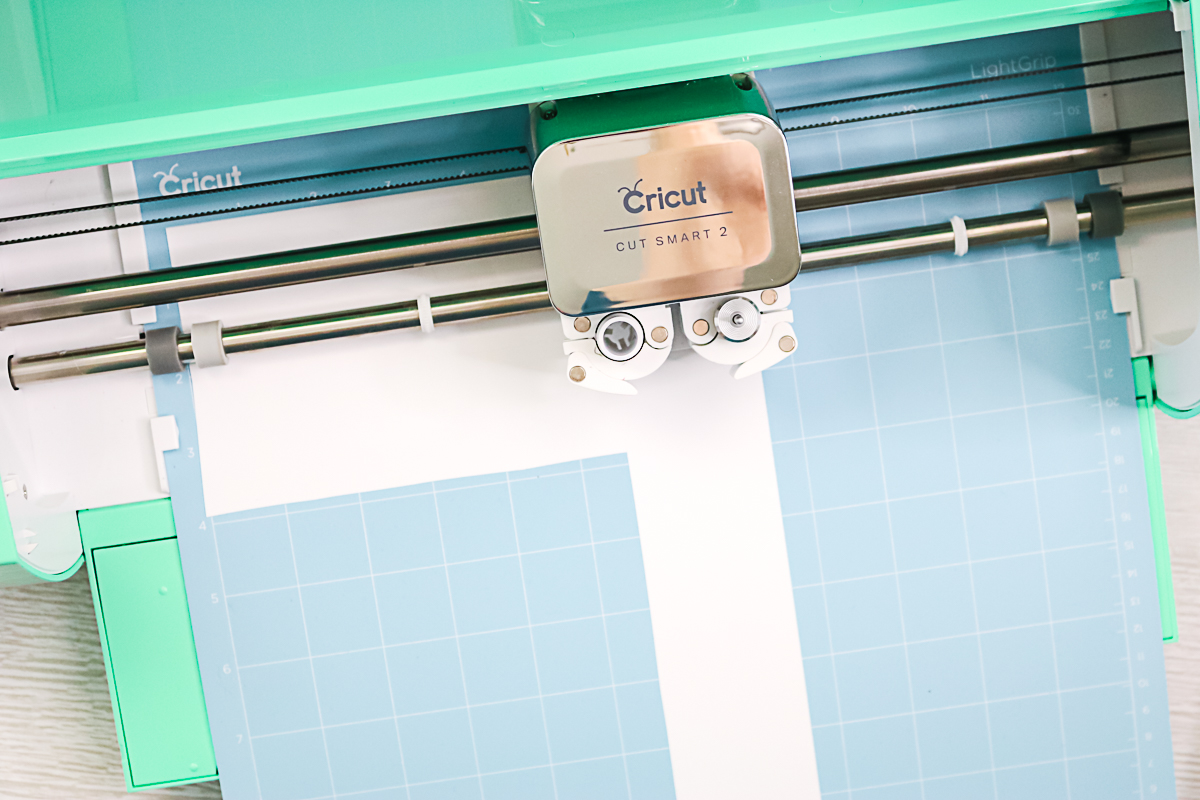 Then weed away all of the excess vinyl including the center of the letters. Add transfer tape to the front of the vinyl and burnish well on the front and back. Then peel away the backing paper.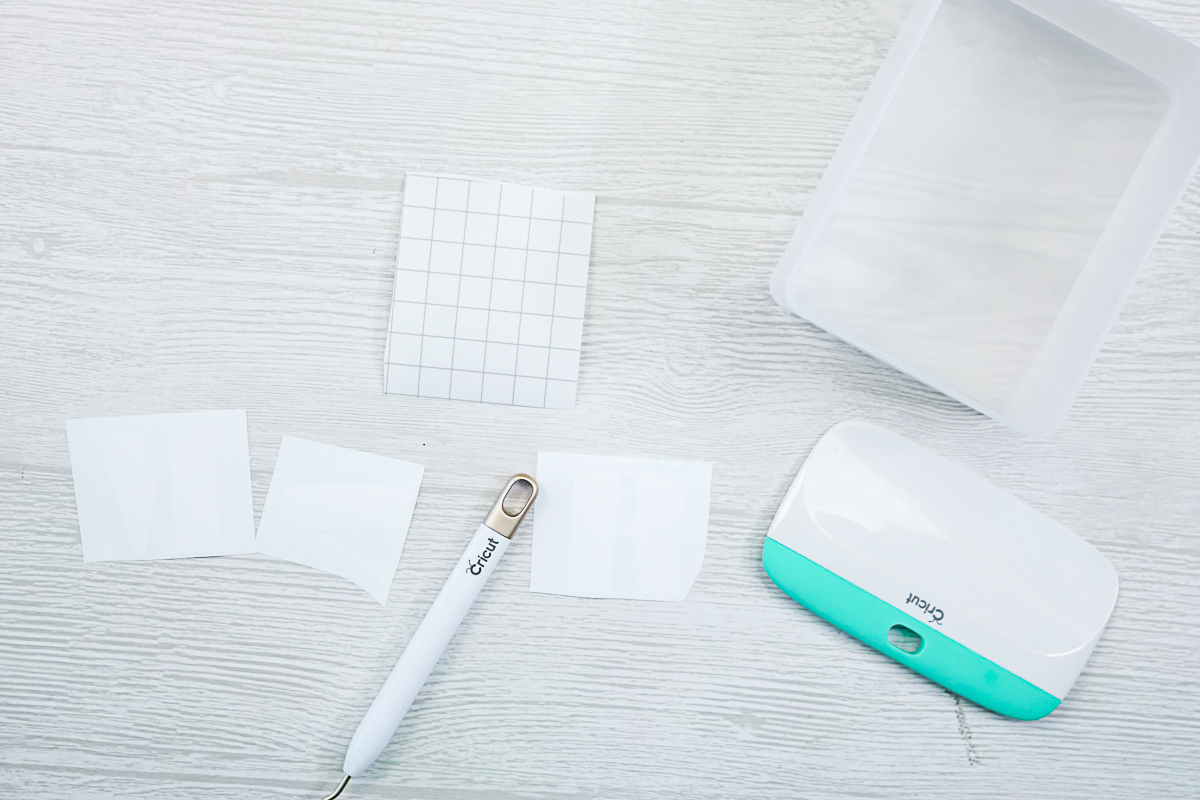 Put the vinyl in place on the bin and burnish well. You can then lift off the transfer tape.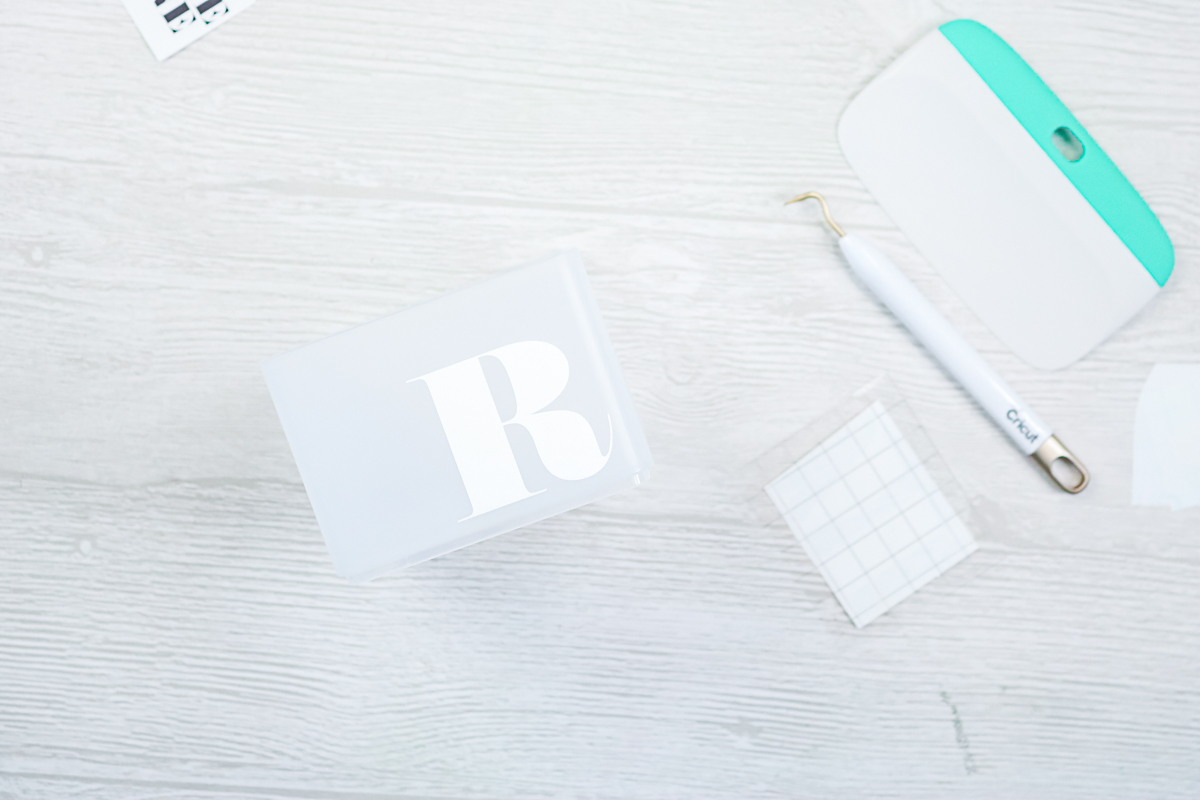 Burnish the vinyl once more. I also recommend waiting 72 hours before use to give the vinyl time to adhere. Then just add your bins to your bathroom! I am using these for each member of the family to keep the things in they use daily.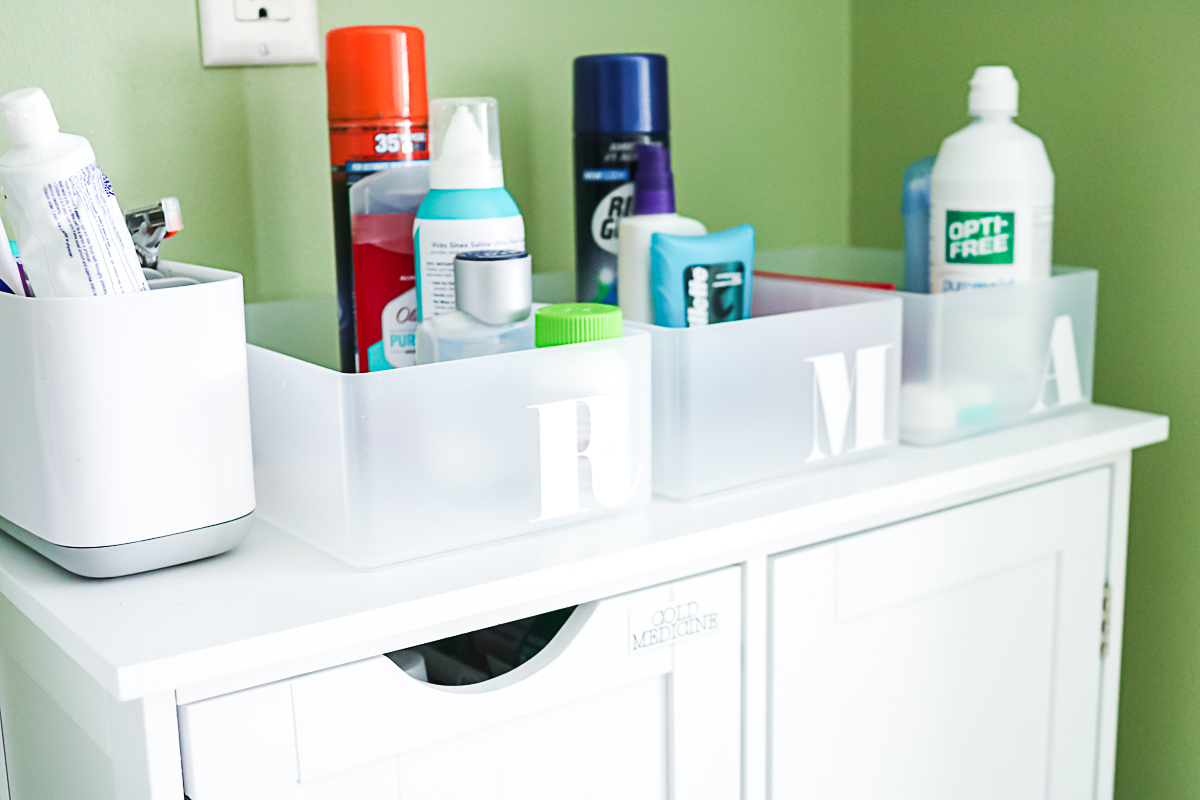 How to Make Print then Cut Labels Water Resistant
Making print then cut labels is an easy way to organize your home, however, then can get ruined quickly when exposed to moisture. I recommend putting them inside of something plastic to protect them. You can use any of the options in this post but I am going to use two plastic tags that you can insert your label into. First, however, you will need to print your labels onto white cardstock and cut them with your Cricut. Remember that the Cricut Joy cannot make this type of label so choose one of the others if you have this machine.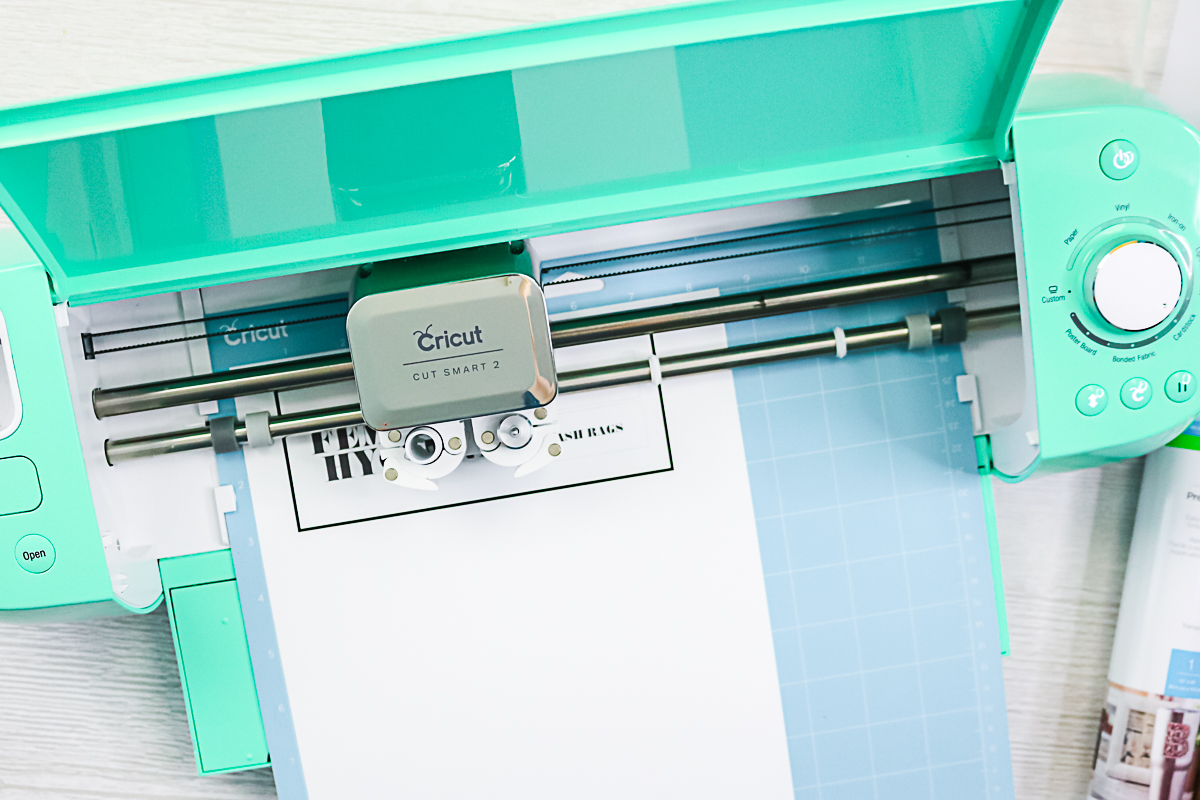 Then just remove the pieces from the mat and put them in your holders.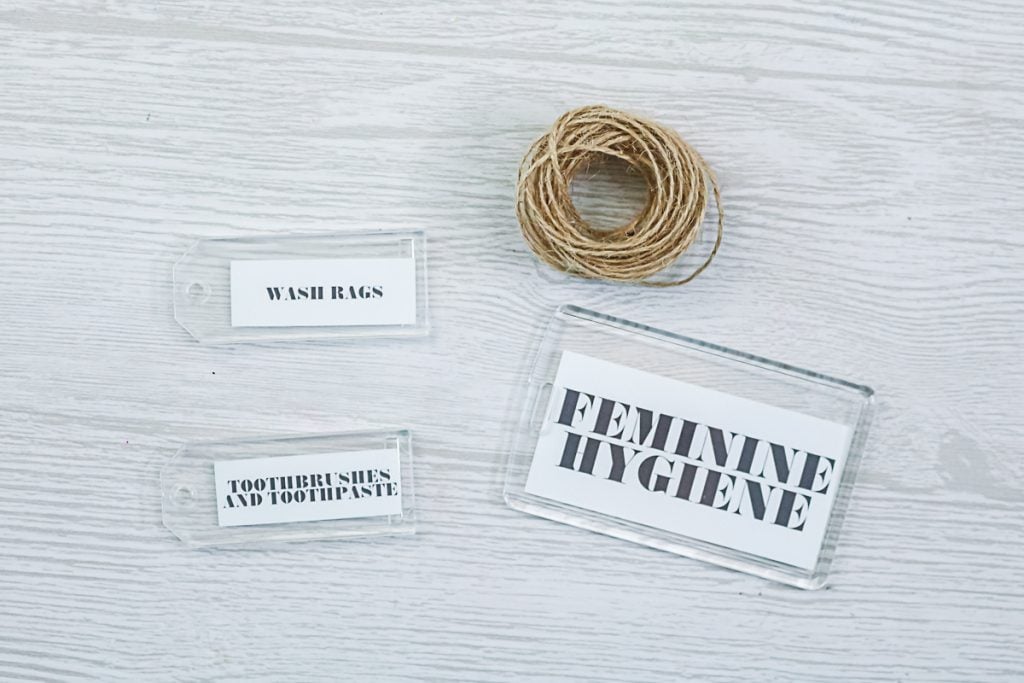 I have a small holder that was meant to be a keychain. For this one, I removed the keychain portion and added twine to hang on baskets.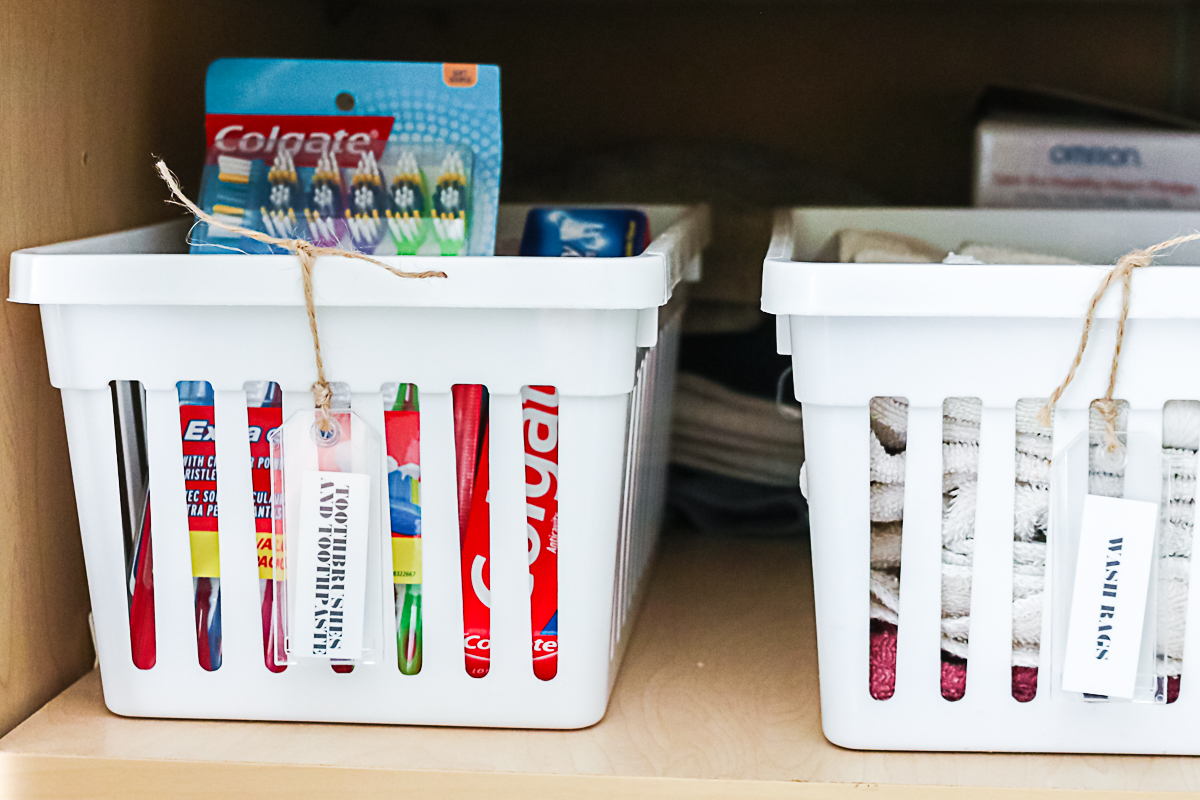 I also found a larger holder that is meant for name tags. These work the same way and I just added some twine for hanging. You can use either of these options or even the adhesive label holders that I am going to share below.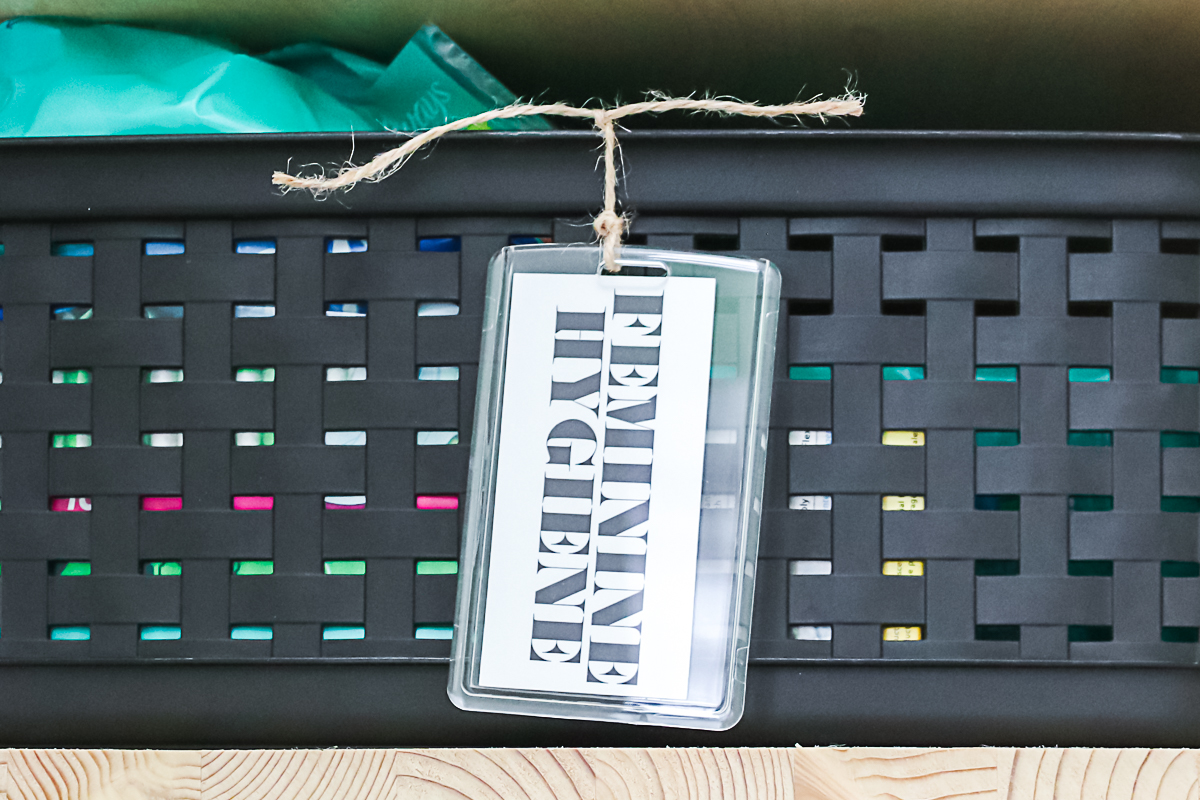 How to Make Writable Labels Water Resistant
Writing labels with a pen is another quick and easy way to organize, however, they too will be damaged by moisture easily. The same methods that worked above for the print then cut labels will work for these. However, I am sharing one more method below that you might like better. First, you will need to use your Cricut to write your labels.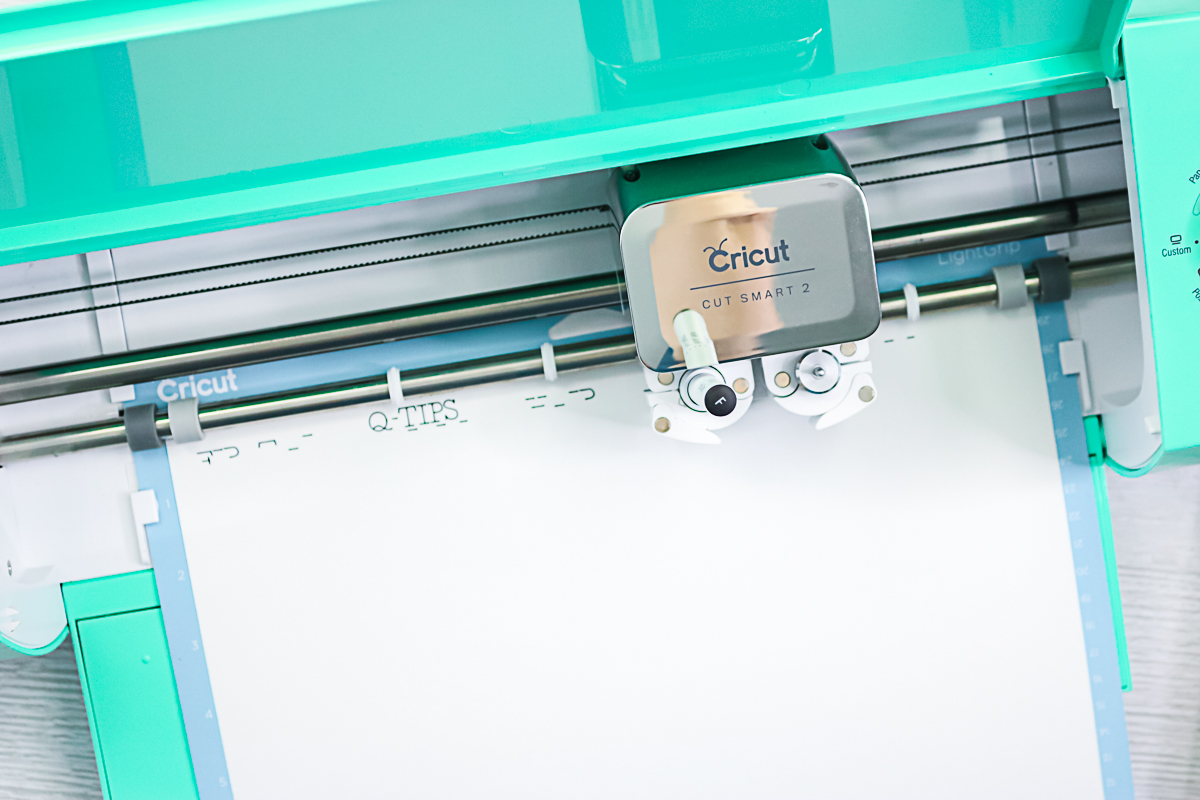 The Cricut machine will then cut around each label as well.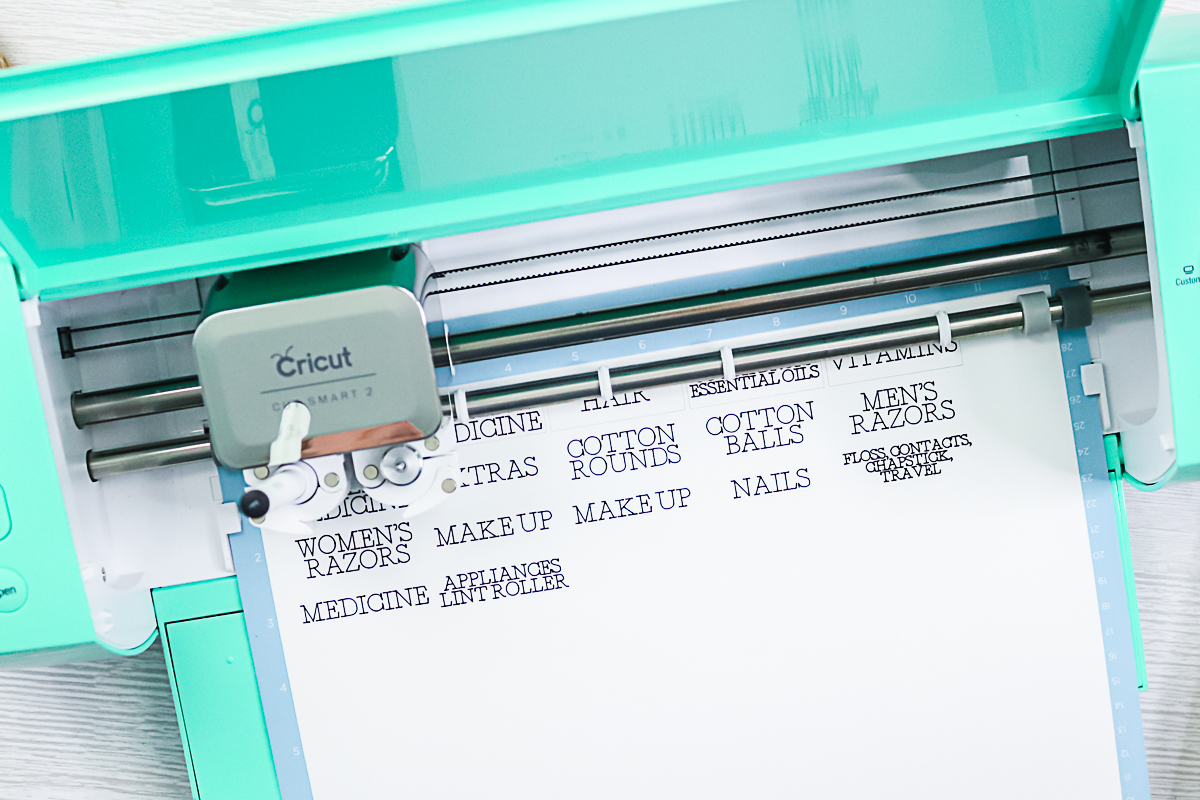 These adhesive label holders are meant for binder edges but they work great for holding a label on any surface. You can even use scissors to trim them if you need them to be shorter. Then just slide in your label. Again, these would also work with the print then cut version of the labels. I am using them on the front of my drawers.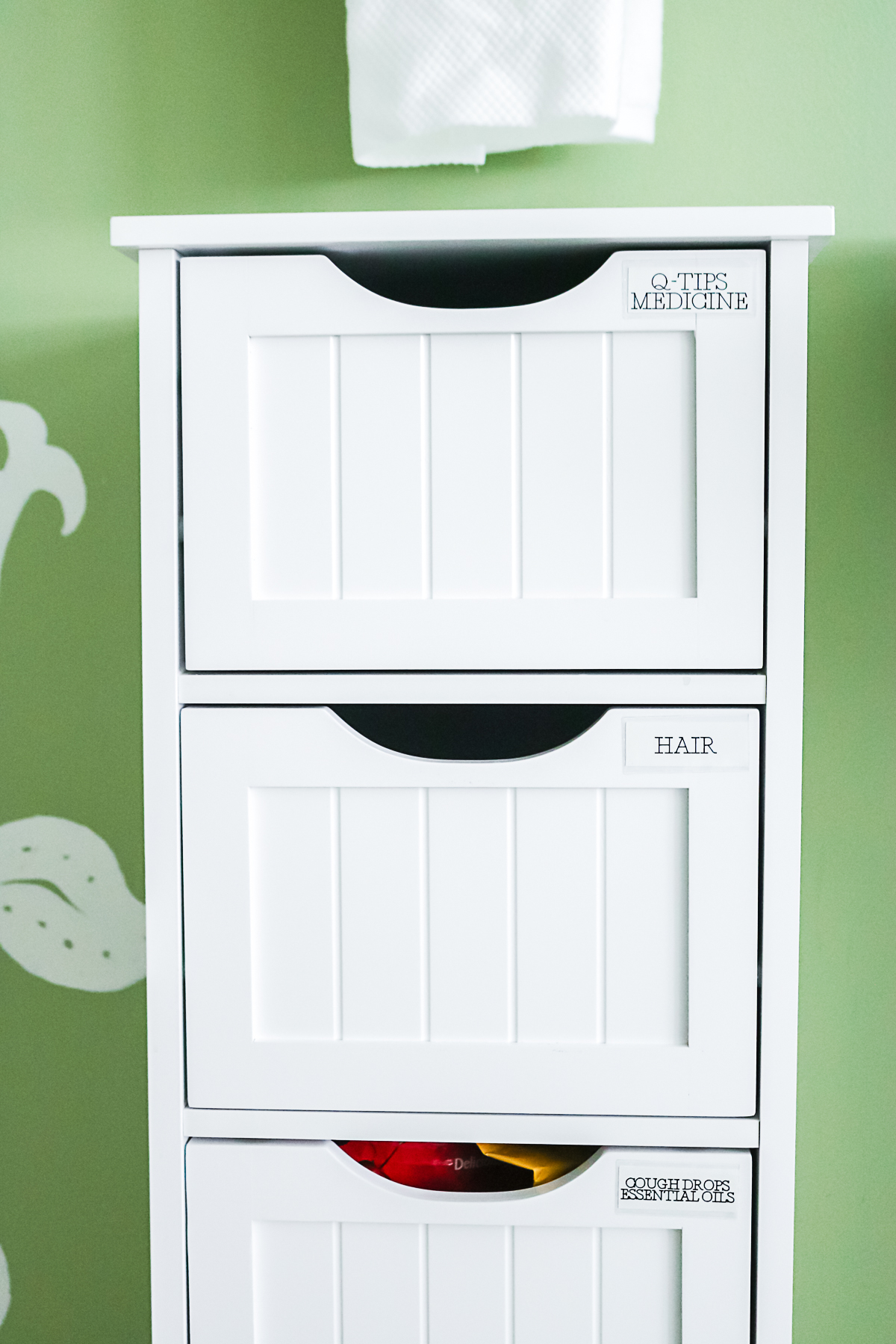 Also, I used some of these on bins inside of my cabinets. These bins may change often so I thought this was a better option.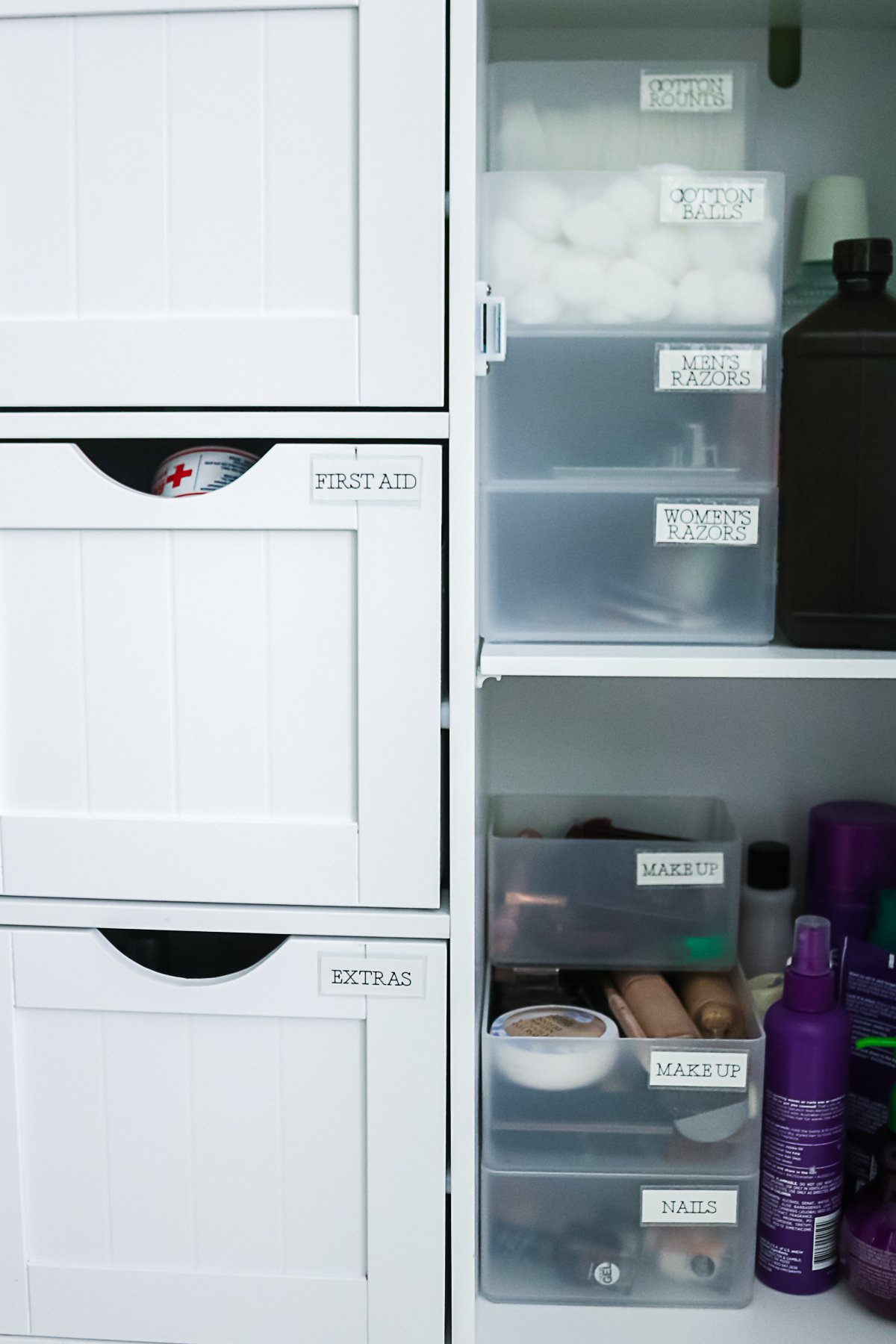 How to Make Vinyl Name Tags
If you want hang tags instead of putting your vinyl right on your bins, I have a solution for that as well. I love these clear acrylic tags. Cut and weed the vinyl with your Cricut.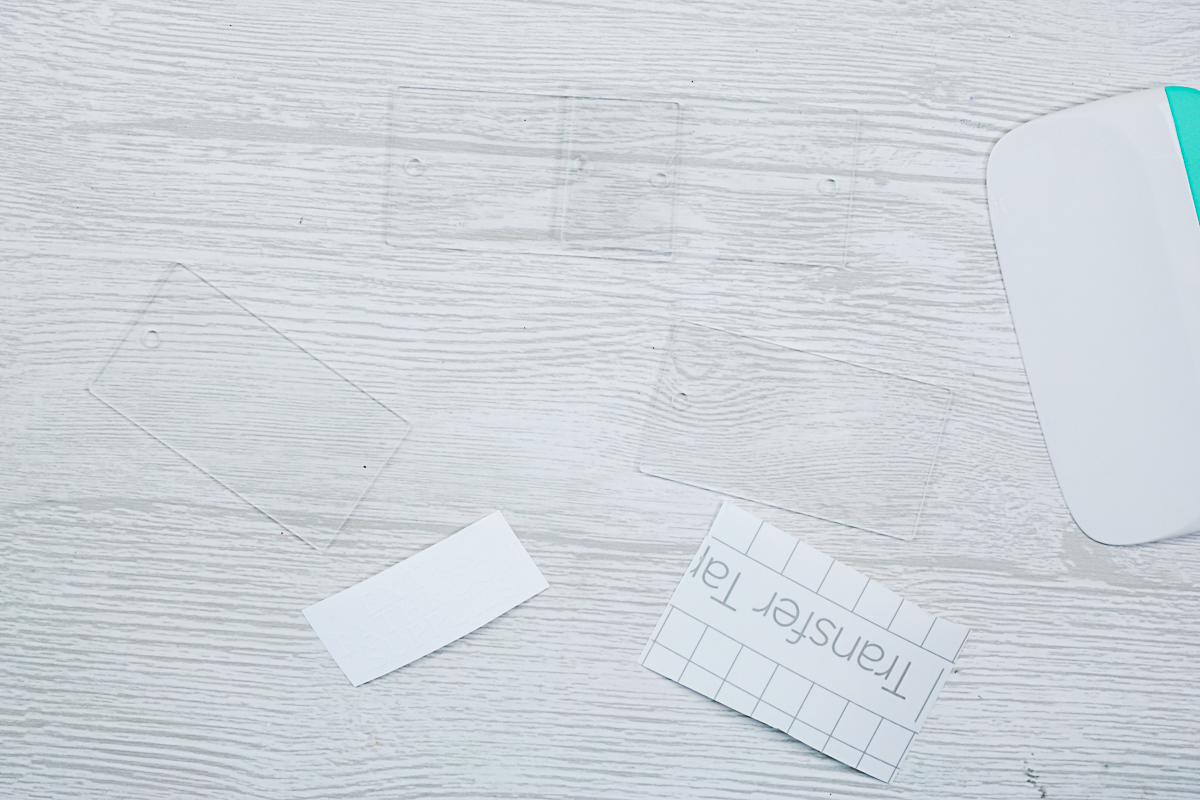 Then follow the directions for the vinyl added to bins above to put the vinyl on the tag.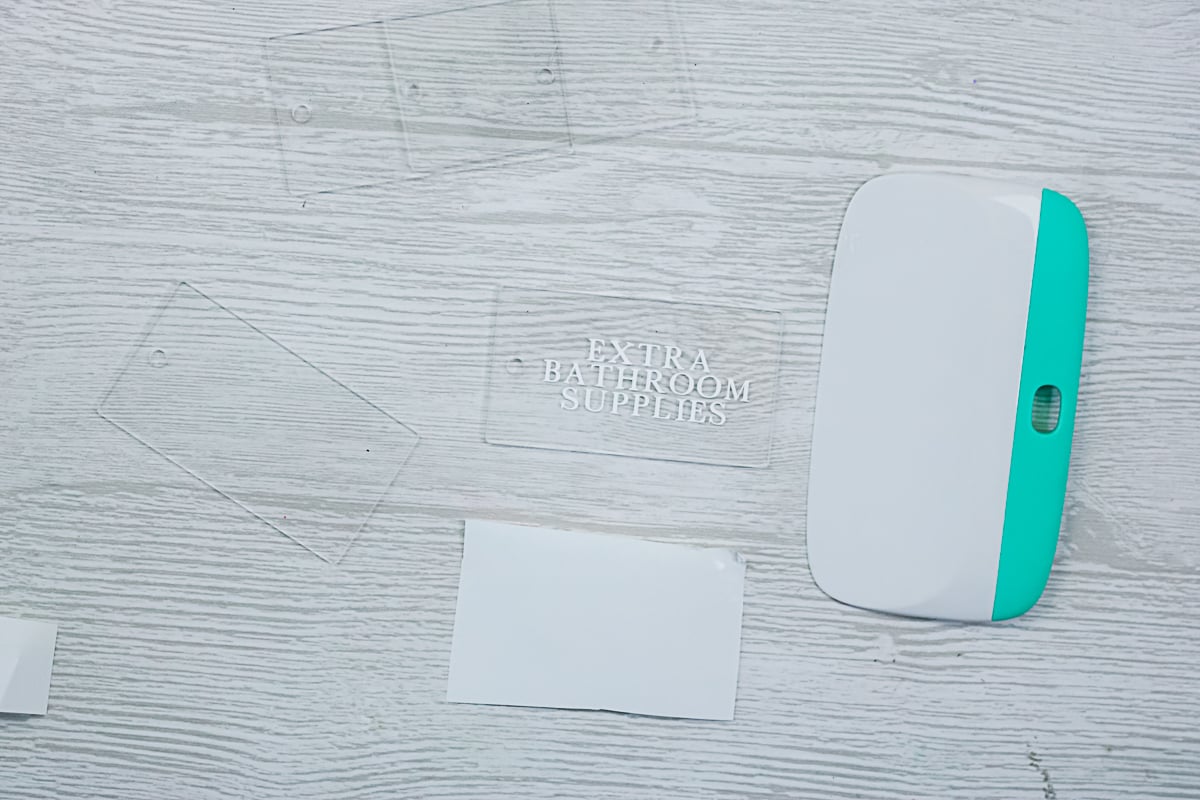 I added mine to my bins with twine but you can use ribbon or any other method for attaching.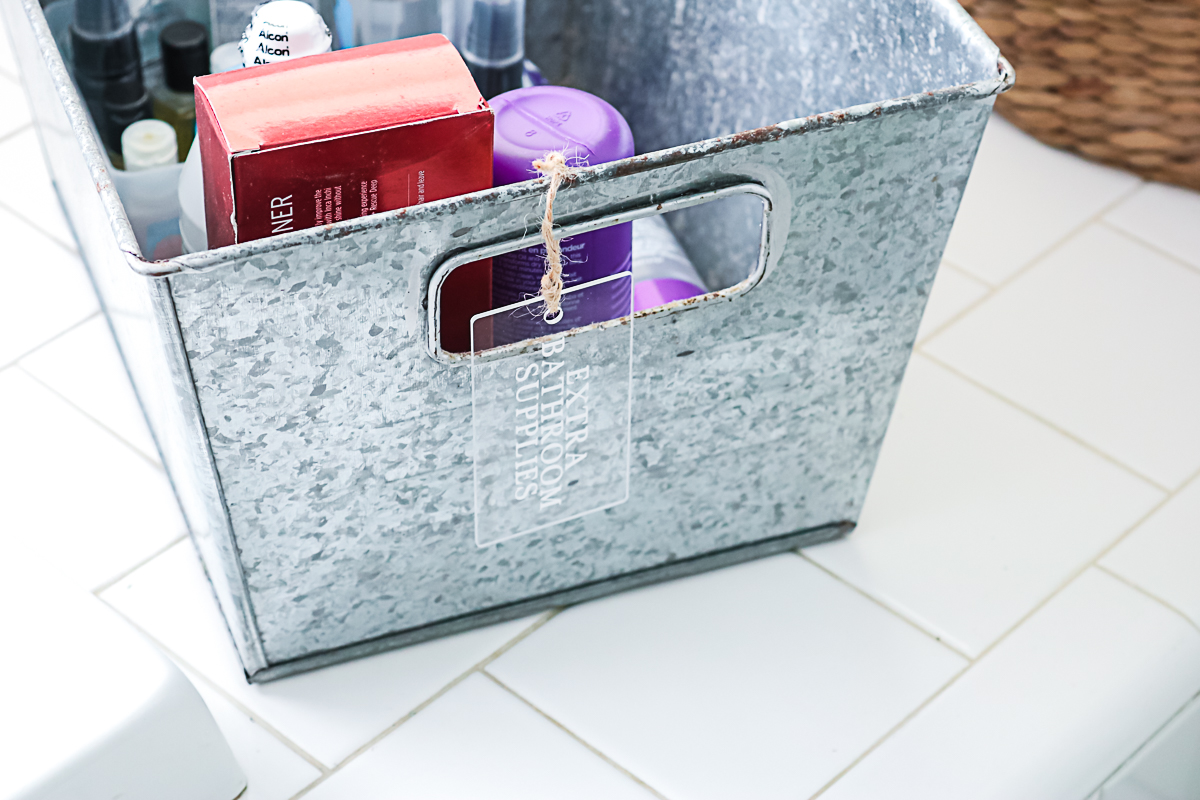 Which of these Cricut water resistant labels should you make?
With all of these options, which should you use in your bathroom or other areas of your home? It totally depends on which fits your needs. Here are a few things to consider:
If you use the permanent vinyl option, the labels will be more difficult to change later. Use these in areas where you know the contents shouldn't change or you don't have another option.
The print then cut option and the draw option are super similar. Choose the one that works with your style. Also, if you have the Cricut Joy, you will need to do the draw option.
Consider which of these will fit with the space you have as well. Will the adhesive protectors work or be too large or small?
Then just pick the colors that will work in your space as well. Remember that these can be custom so any color will work for the paper, pen color, and vinyl color.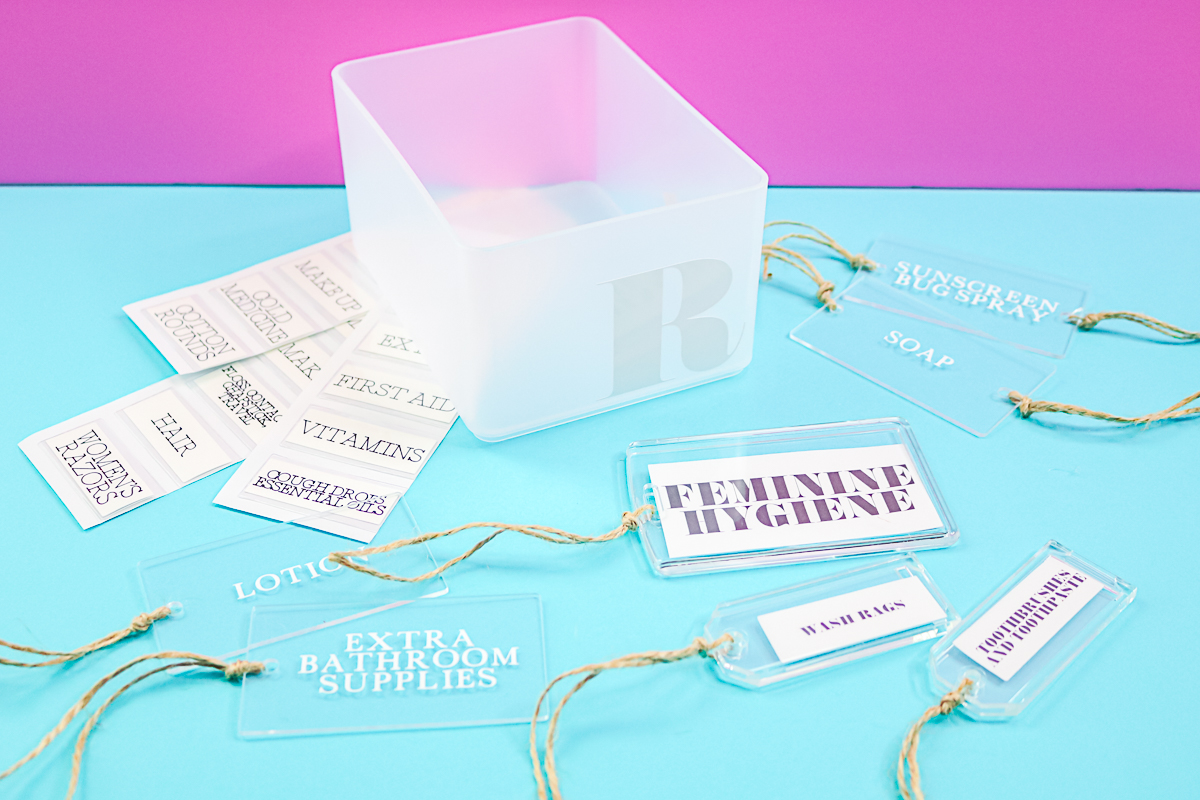 I hope this helps you add some Cricut water resistant labels to any room in your home. I know you will love the way they turn out. And I am already loving how they are keeping my bathroom organized.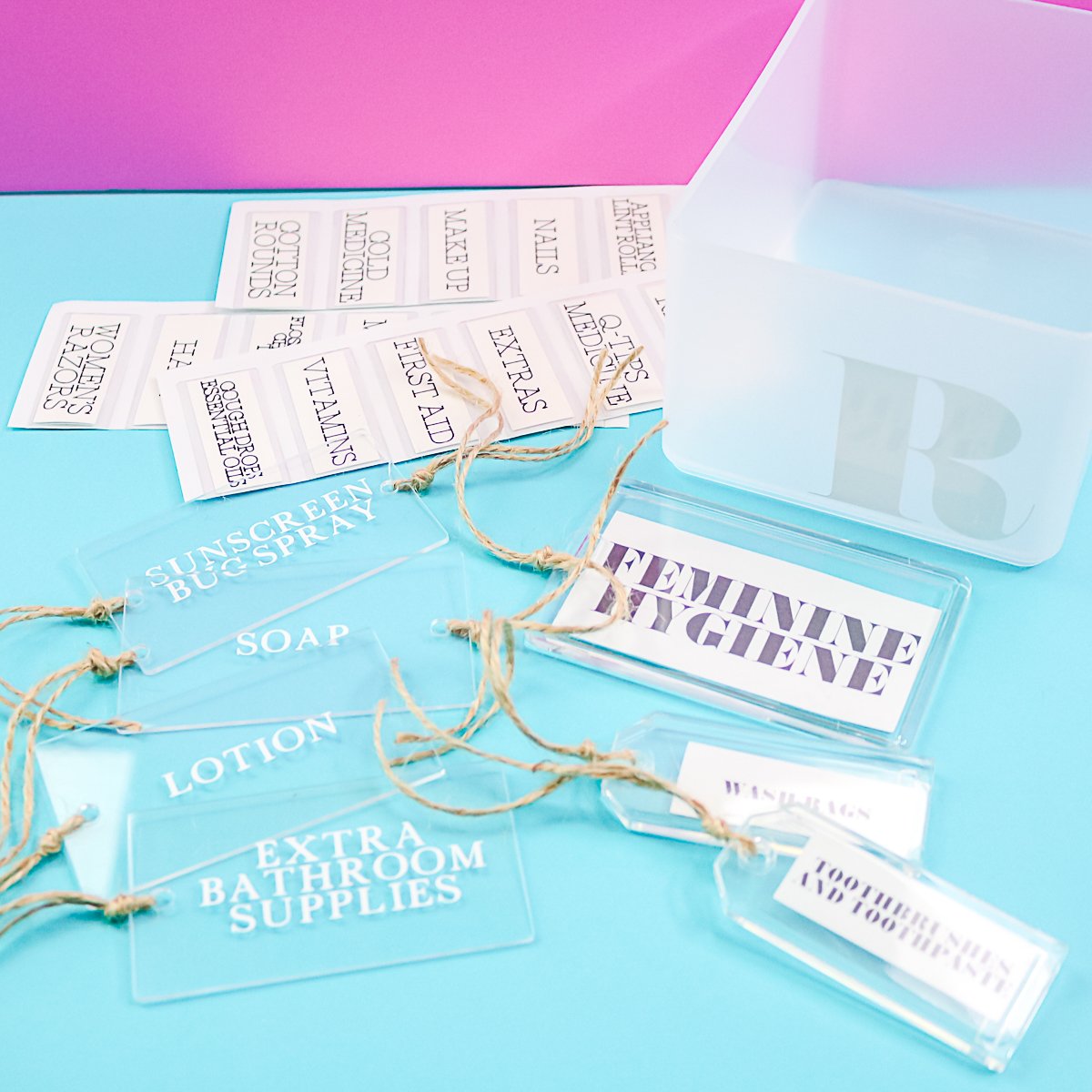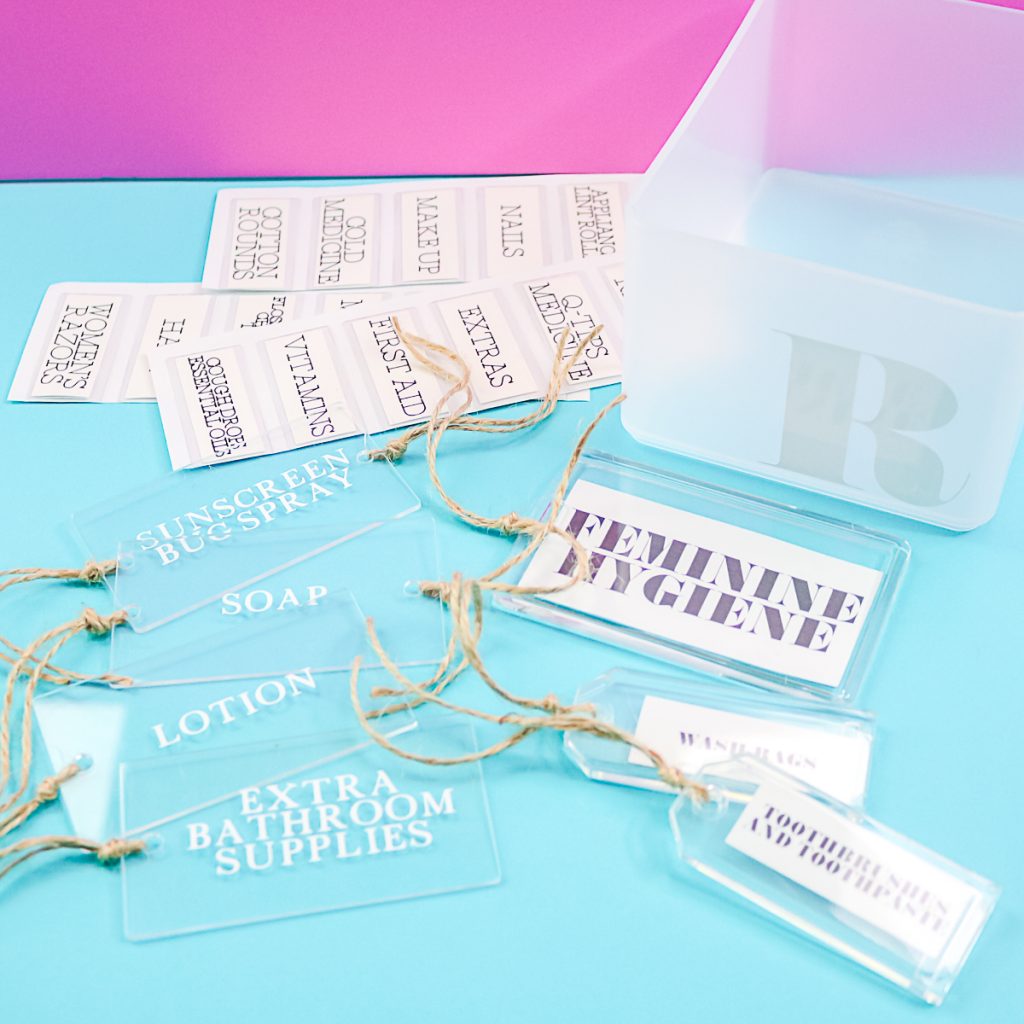 So, if you are looking to waterproof your label options, use our ideas above to make something amazing for your space. You will love how organized they will make you.