Did you know that you can make custom mats for frames? Did you also know that you can do it oh so easily in just about any shape that you wish? It is all possible with the Cricut Maker and knife blade. You can just call it my latest crafty obsession quite frankly. You can read more about the knife blade and my tests here. Read on to get the details on the custom mats as well as the cut files for these two examples!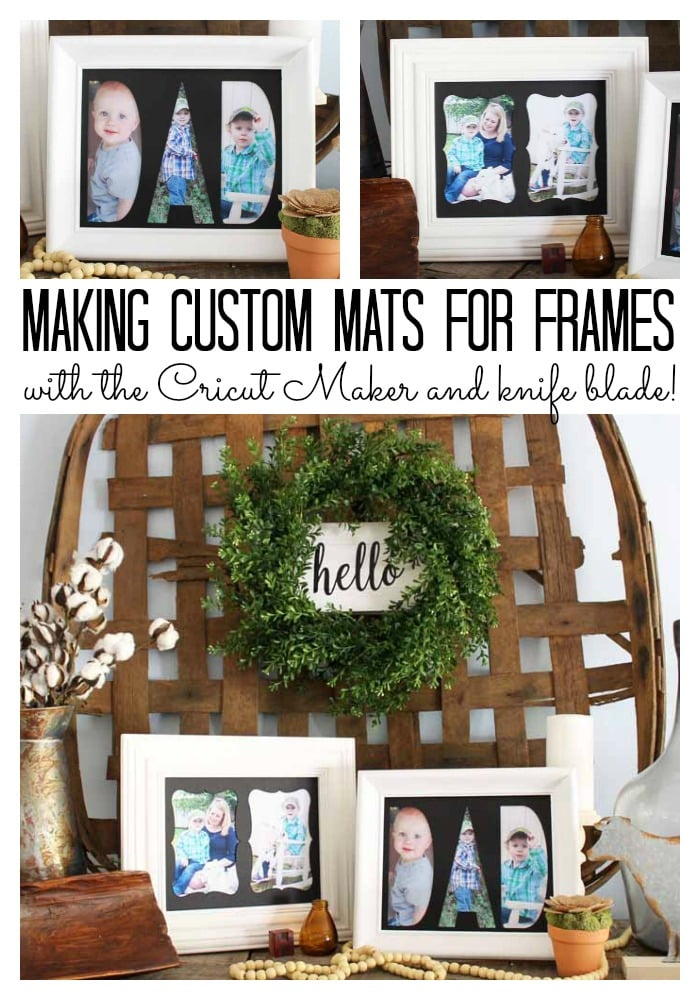 Supplies needed to make custom mats for frames:
Some links below may be affiliate links which means that you do not pay anymore, however, a portion of your purchase will go to support this site.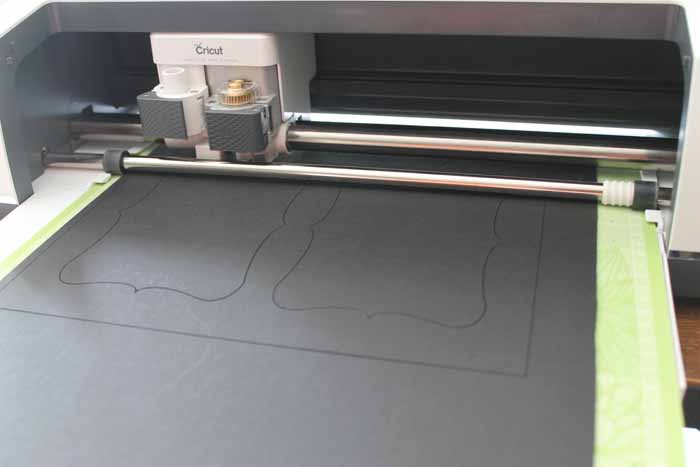 Instructions:
You can see the entire process in the video here:
Matboard can be picked up at your local craft supply store and I used the 4 ply version. It comes in large sheets so start by cutting it into a piece that will fit onto your Cricut mat with scissors. Note that with the knife blade you will need to move your star wheels all the way over to the right so the piece can only be 11 inches wide. If you need more information on cutting with your knife blade, click here for a full tutorial.
Once cut, you can then add the piece to your mat. I found that the standard grip mat worked fine but you may find that you need a strong grip mat. Be sure to move your star wheels all the way to the right before continuing to avoid damaging your project. Then open up the cut file of your choice and begin to cut. You can find the links for both custom mats in the supply list above. Remember to pick the correct matboard before beginning your cut as there is a 2 ply version as well as a 4 ply version.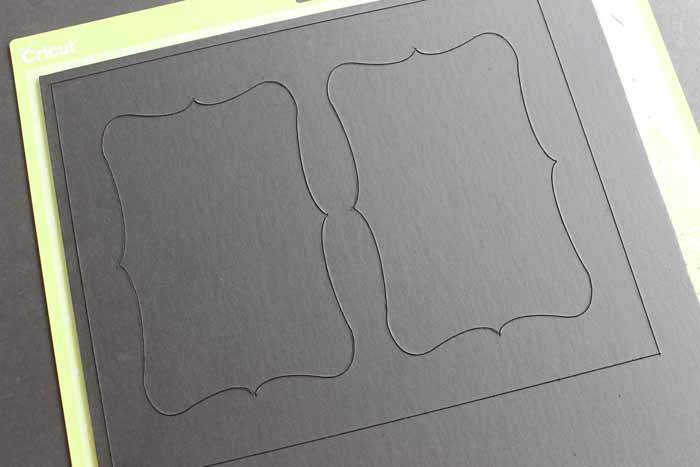 Once the cut is complete, be sure to check and see if the mat is cut all the way through before removing from your machine. If it is not, you can either make another pass with your Cricut or finish off the cut with a craft knife. I had one edge that was barely hanging on when my cut finished so I just used my craft knife. Using the knife manually will avoid excess damage to your mat. See how to check your cut here.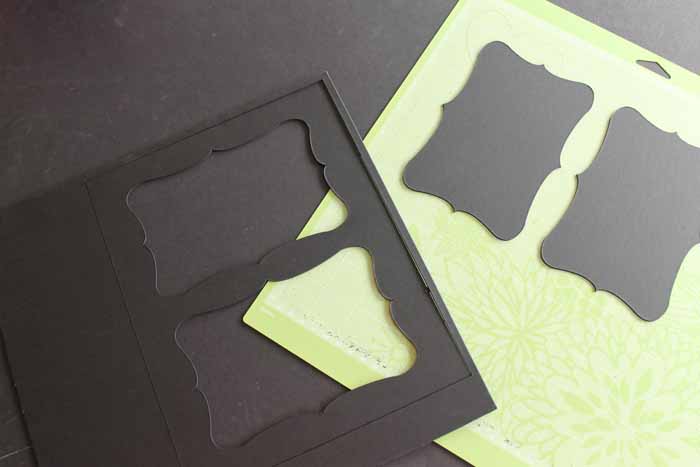 Then just remove your mat and add it to a picture frame! You can then continue to make as many custom mats for frames as you like! I love this DAD version as it is perfect for Father's Day. One note, Cricut recommends no details smaller than 3/4 of an inch when you are using the knife blade. Keep that in mind when making your own designs.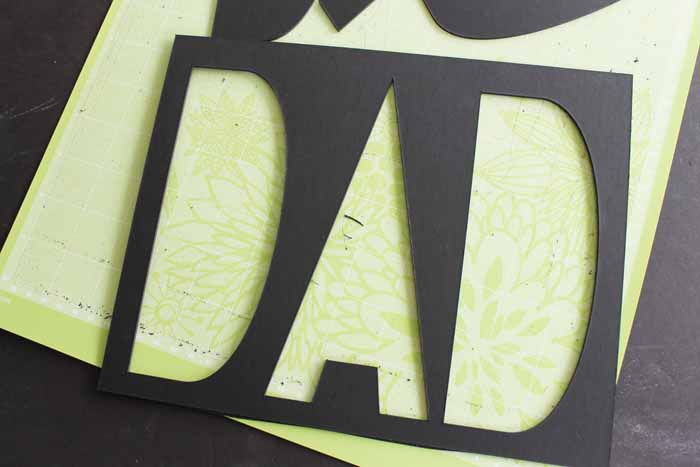 FAQ:
Do I have to use the knife blade to make these custom mats?
Yes. The knife blade is the only blade that will cut through the thick mat board.
Will the knife blade work in my Cricut machine?
The knife blade will only work in the Cricut Maker. No other machine has the adaptive tool system to hold this blade.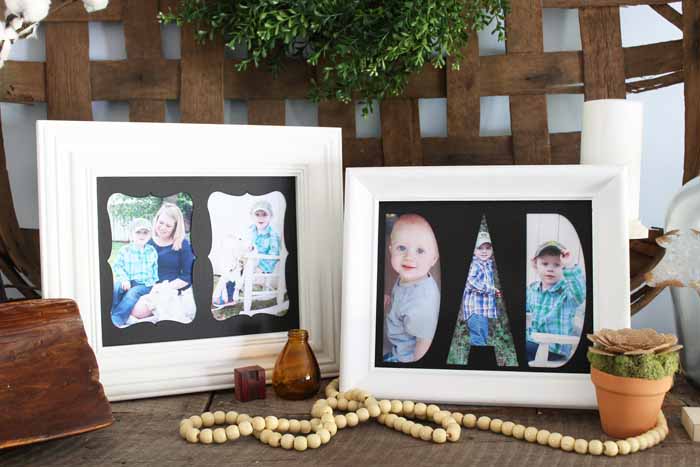 I then printed out a few pictures and popped them in the mats! Such a great project and they are so perfect for giving as gifts.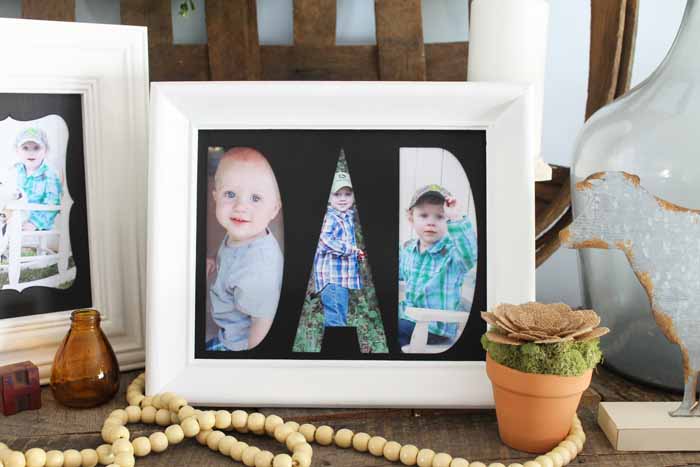 Wouldn't dad love a custom picture frame mat for home or even the office? If you have a Cricut Maker and a knife blade, it is easy to whip one up!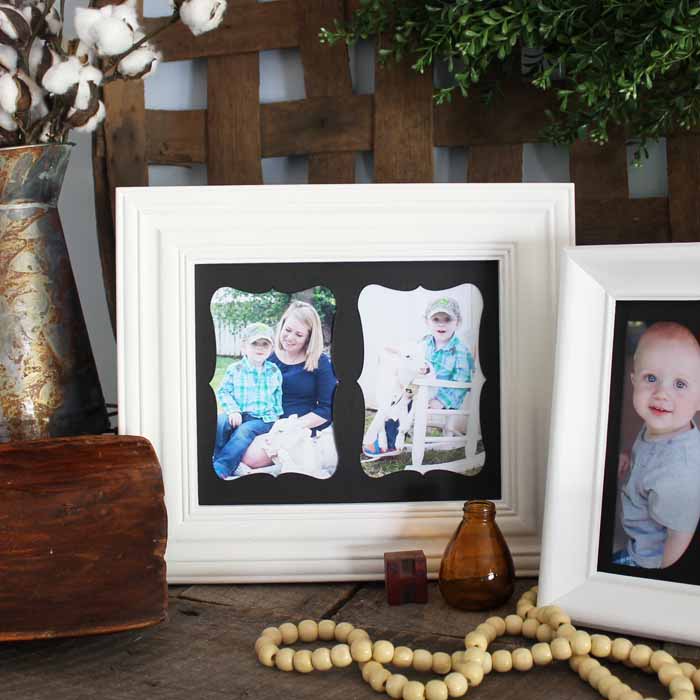 I can just imagine all of the possibilities with this project! I have been dreaming up different mats for days! I would also love to see it if you decide to make your own so be sure to send me pictures!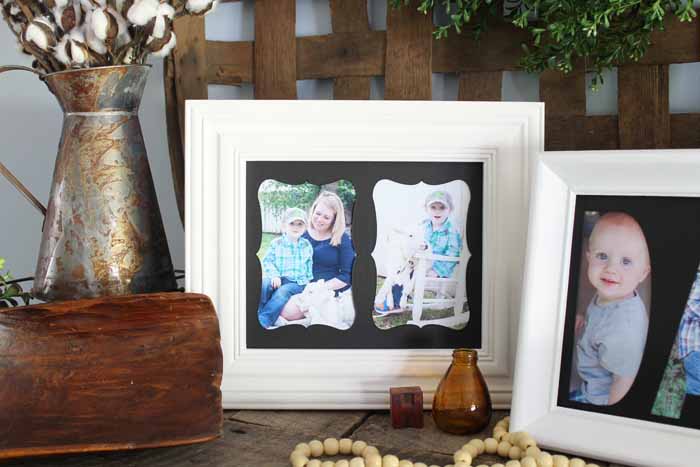 Making custom mats for frames has never been easier than with the Cricut Maker and knife blade!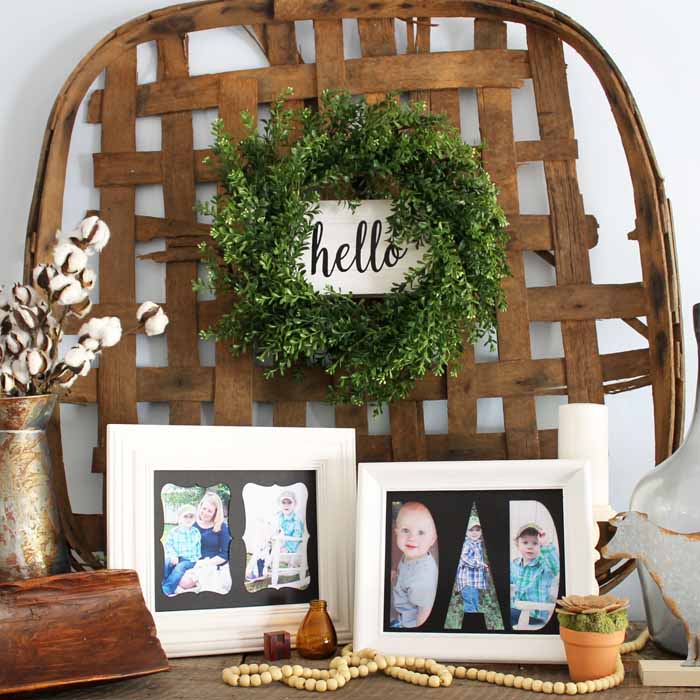 Love this and want more ideas? Try the links below!
New to Cricut?
Sign up for our email list here to download the Beginner's Guide to Cricut Design Space for FREE today!
Sign up to get the guide emailed to you!