The Cricut Knife Blade is here! I'm going to teach you all about cutting thick materials with your Cricut Maker. It took a while for the Knife Blade to finally come out and it was worth the wait!
Want to learn more about the Maker? Check out my Ultimate Guide to Cricut Maker here.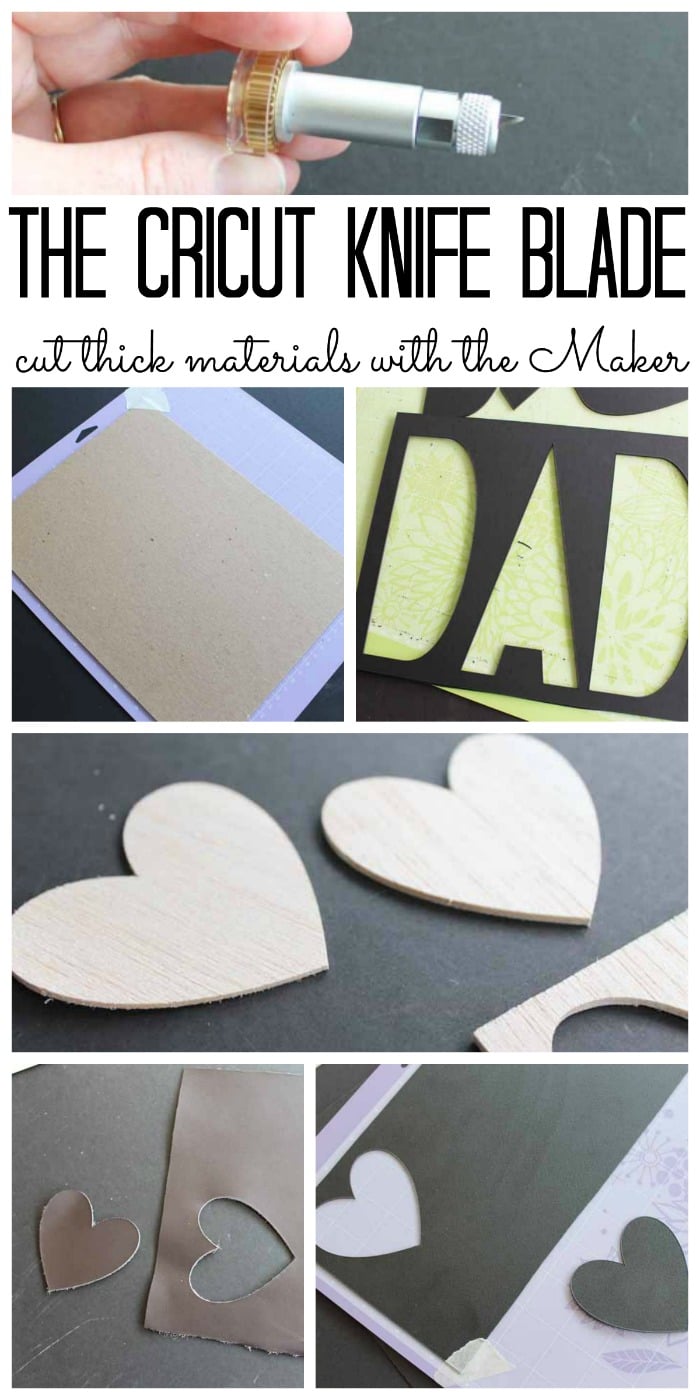 Cricut Knife Blade
The Cricut Knife Blade is different than any blade you've ever used in your Cricut machine before. With the Knife Blade you can cut thick and dense materials you can't cut with any other blade.
Are you ready to try it out? Keep reading to learn all about cutting thick materials with Cricut Maker and the Knife Blade.
You can watch me test cutting thick materials with the Cricut Knife Blade, just press play on the video below.
What is the Cricut Knife Blade?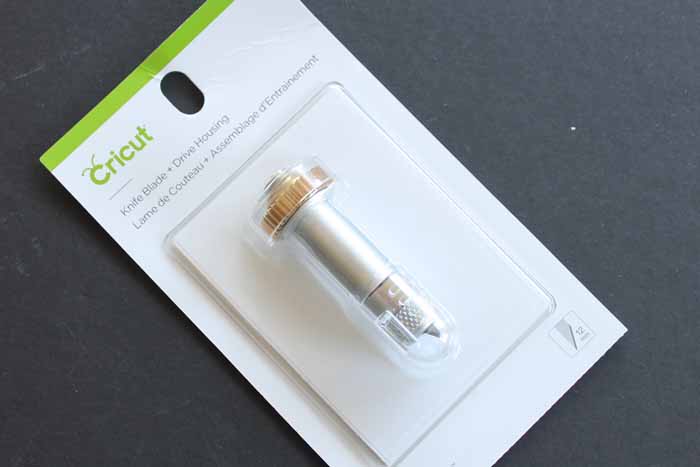 The Knife Blade is basically a craft knife, like an Exacto Knife for your Cricut Maker machine. It allows you to cut deeper and cut denser materials than you ever could before!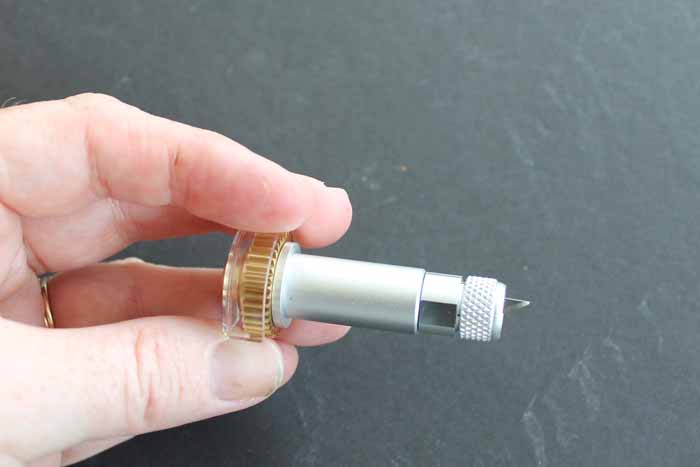 How does it compare with other blades? You can see the following blades below from left to right, Fine Point Blade, Deep Cut Blade, Rotary Blade, and Knife Blade. Obviously none of them are as thick or long as the Knife Blade.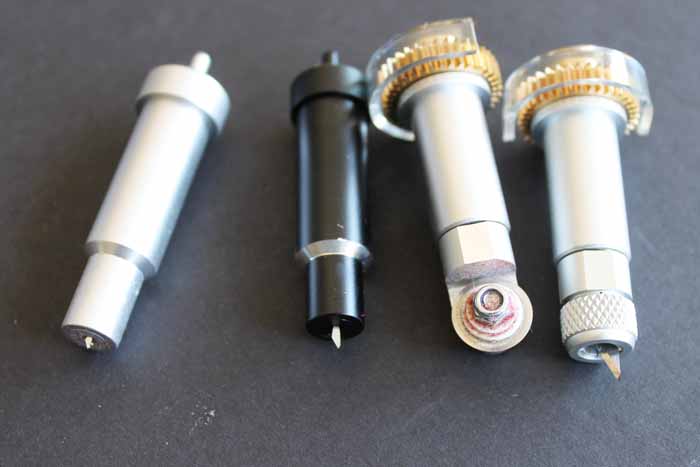 Find out more about all the Cricut Blades in my post here.
How Do You Know Which Blade to Use?
Your machine will tell you which blade to insert based on the material you selected. There are a few materials where more than one blade is an option. I am going to test several materials and share my experience so you can see exactly how each performs.
How do I Calibrate the Knife Blade?
The first thing that will happen when you go to use your Cricut Knife Blade is that the machine will need to calibrate it. This is done with a sheet of copy paper on a mat and takes minutes. It is super easy and Cricut Design Space will walk you through the process.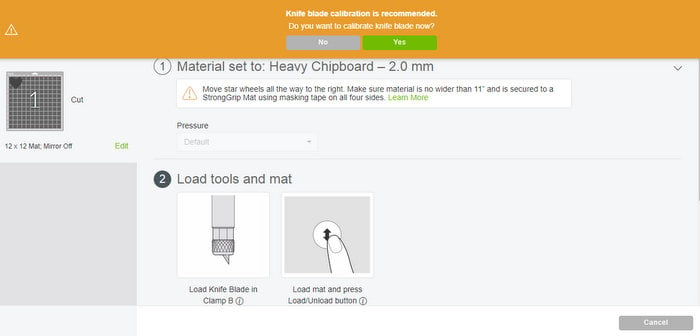 Recommendations for Thicker Materials
There are a few more things that you need to know when cutting thicker materials. For things like chipboard, craft foam, wood, and more, the star wheels in your machine can mar the surface. The software will tell you to move the wheels all the way to the right. Don't skip this step. This is also why Cricut Chipboard and thin woods are only 11″ wide and not the full 12″.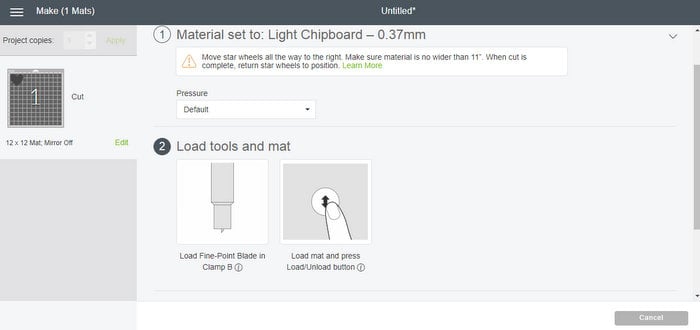 When you open your machine, it will look something like the image below with the white wheels evenly spaced across the bar. Those are the star wheels.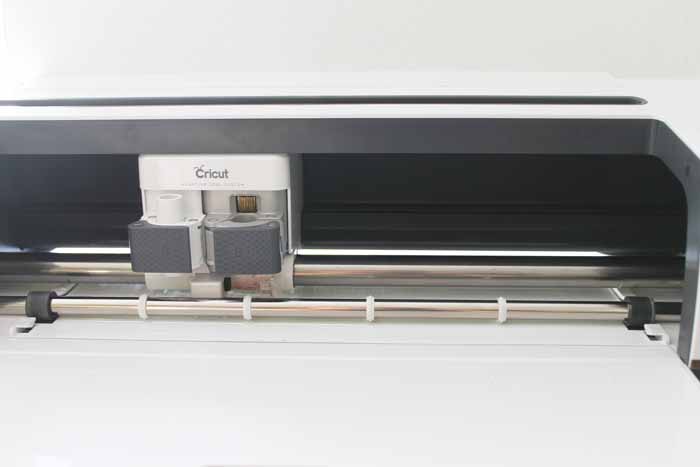 You can actually just push them and they slide easily. Move them all to the right as shown below. This also means that your machine now can only cut materials about 11 inches wide as you don't want any material where those wheels are located.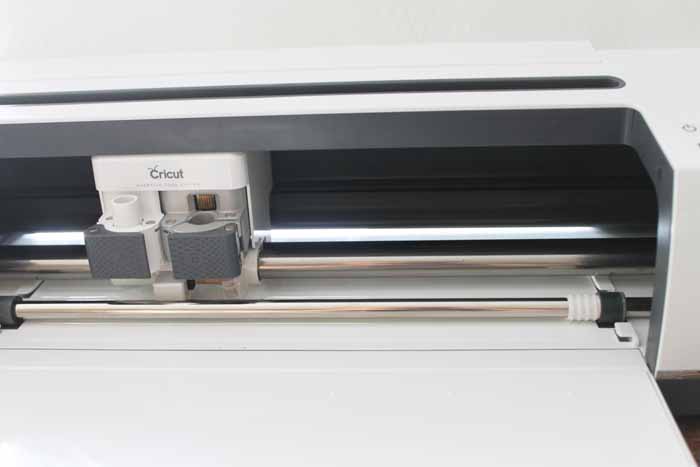 What exactly happens to the material when the star wheels run across it? You can see marring along the edge of the piece below. If that was in the center of one of your cut pieces, you could completely ruin your project.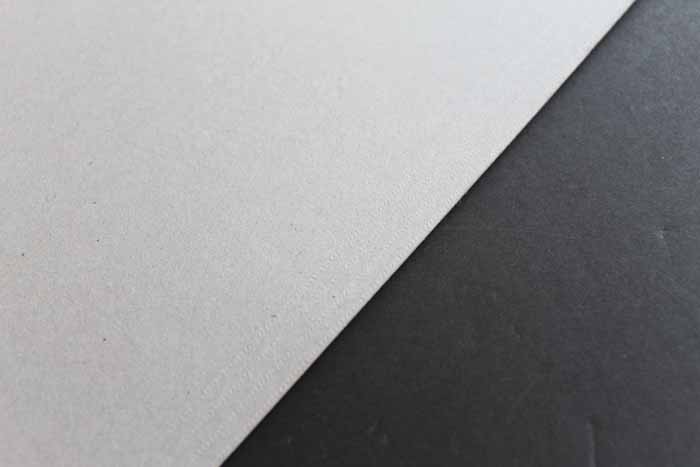 The second recommendation involves your mat. Using a StrongGrip Mat is recommended with most of the heavier materials. You will see a few images below where I used a StandardGrip but for the most part, the StrongGrip was used. Also, for those heavy materials, you will want to tape down the corners for extra stability which is shown in the image below.
Depending on the detail of your cut you may need to add more tape along the sides, just keep an eye on your mat to make sure your material isn't moving on the mat. If it is, without unloading the mat you can add additional tape to the sides to help secure it.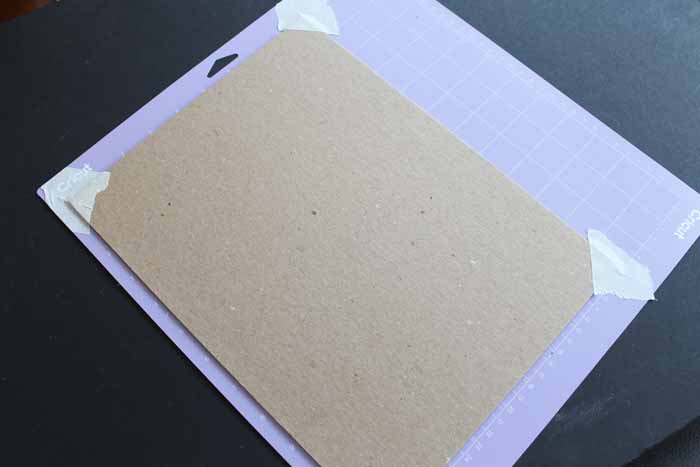 My final recommendation is with your design. The Knife Blade is recommended for details that are 3/4 inches and more. So, fine details may not work with those thicker materials. You can always try but there is no guarantee it will work.
Blade Options
Some materials have options when it comes to blades. You will get the opportunity to choose another blade on your cut screen.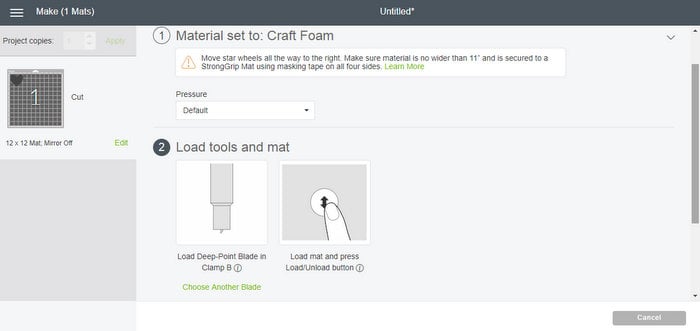 Once you pick that, your options will appear. Please note that if the blade you want to use is not on the previous screen or this screen it is not recommended for your material type.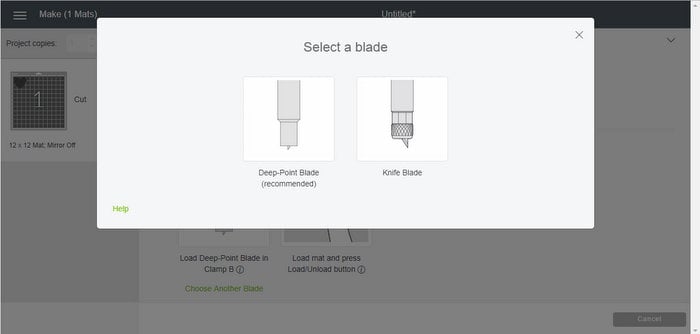 Cricut Knife Blade Cut Time
The Knife Blade makes multiple cuts across the surface to get the best possible result. This starts with less pressure and depth and increases as the passes continue. This takes time. The thicker the material the longer your cut will take. The more intricate your design the longer your cut will take. The time remaining will display on your screen.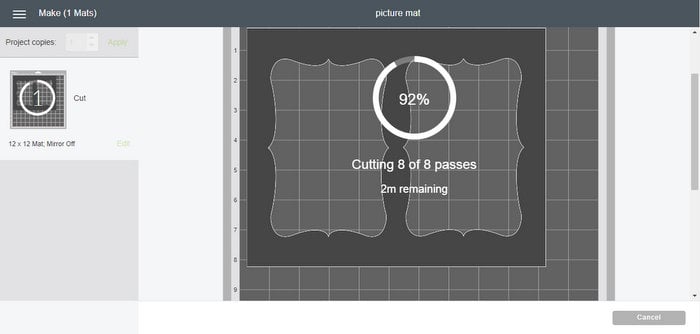 That time can REALLY add up! So be sure to take this into account when working with this blade. Time is one of the main reasons Knife Blade has to be used with the Desktop App and not on a mobile device.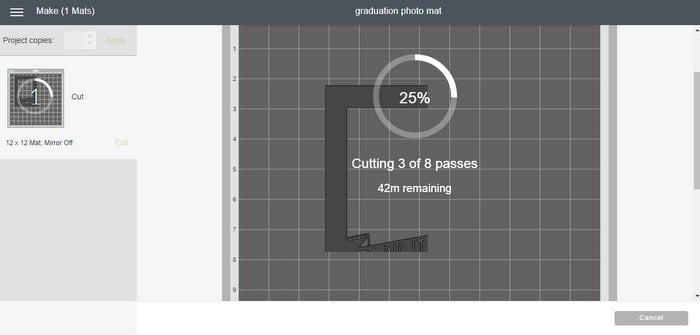 Checking Your Cut
Once your cut completes with the Knife Blade, you will get the following screen. Basically, you need to check and make sure the material has cut all the way through BEFORE unloading your mat. But how do you check it without removing the mat from the machine?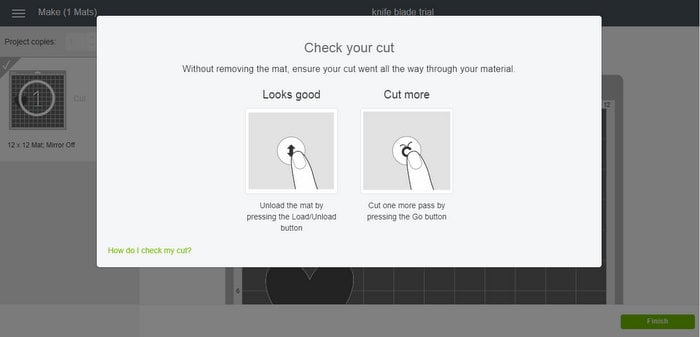 Cricut recommends using something like a weeding tool to lift your piece just slightly and see if it is cut. If it is not cut, you have two options. The first would be if there is just a small area left uncut you can remove the mat and finish the cut with a craft knife manually. This will prevent further damage to your mat. You can also choose to let the machine make another cut until it is cut complete. You can actually repeat this as many times as needed as long as you have not removed the mat from the machine.
USE CAUTION AS FURTHER CUTS CAN DIG INTO YOUR MAT!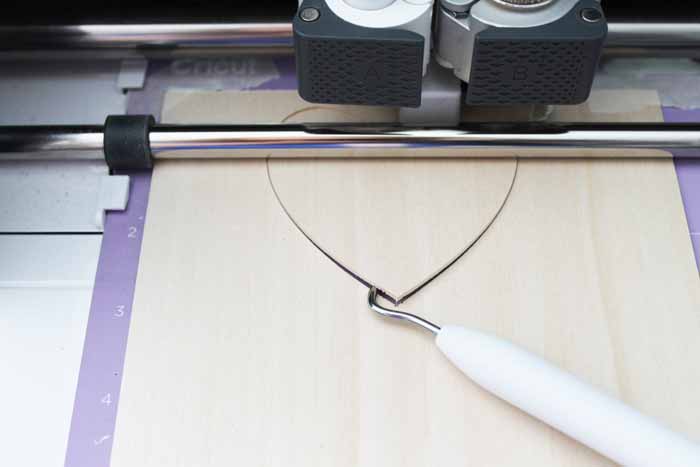 Knife Blade Warnings
With the Knife Blade, you can really damage your mat or even your machine. Be sure to select the proper material and settings each time. I do cover how I experimented with materials below but do that at your own risk and watch your machine carefully!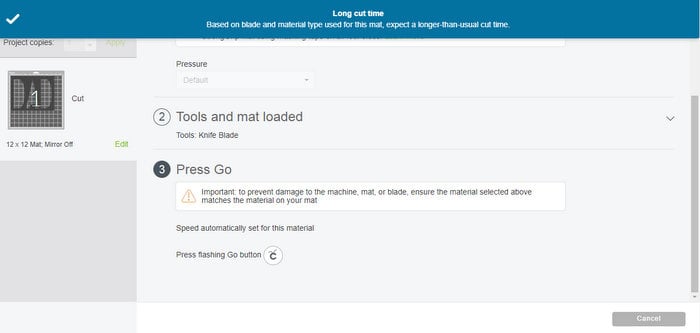 Your blade can actually get stuck in your material! This only happened once with all of the experiments I did below. In my case, I had to cancel the cut and start again but you may be able to clear any debris to continue. Your machine will sense this and give you a warning like the screen below.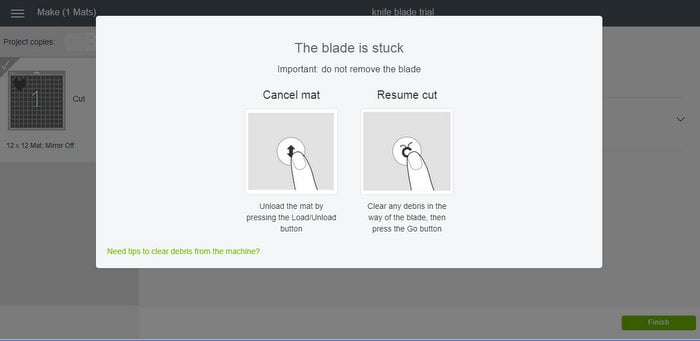 What Materials Can I Cut with the Knife Blade?
Now it's time to cover materials! In this post, we are covering thicker materials. For thin materials, be sure to see our post here for more comparisons and pictures. I will note here that I used a basic heart shape for most cuts as it has curves and points as a good trial.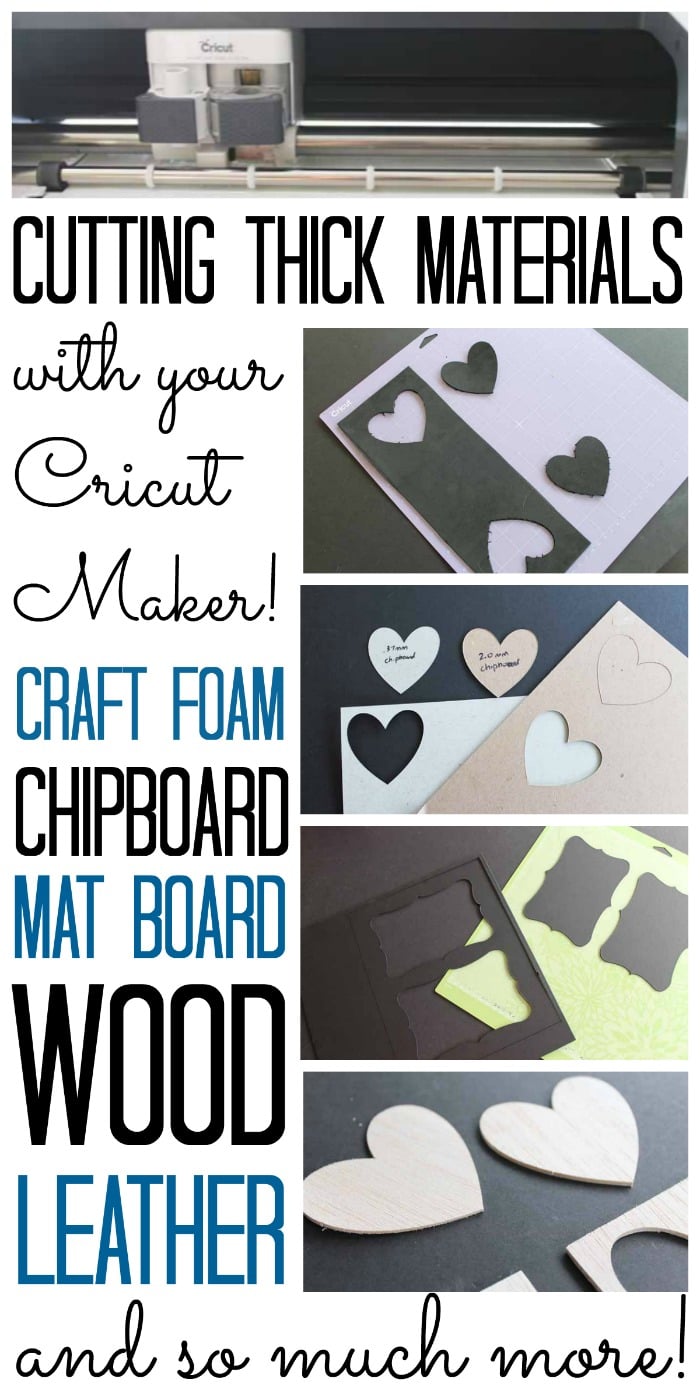 Craft Foam
I am starting with craft foam as I have had several inquiries about cutting it on the Maker machine. I cut several thicknesses. The first is 1.5 mm thick glitter foam on the right in the image below. The recommendation for it was the Fine Point Blade and it cut great. I will note that on craft foam, even if it doesn't cut all the way through you can generally just push it through with your finger. I then moved on to 2 mm thick craft foam which is a standard size.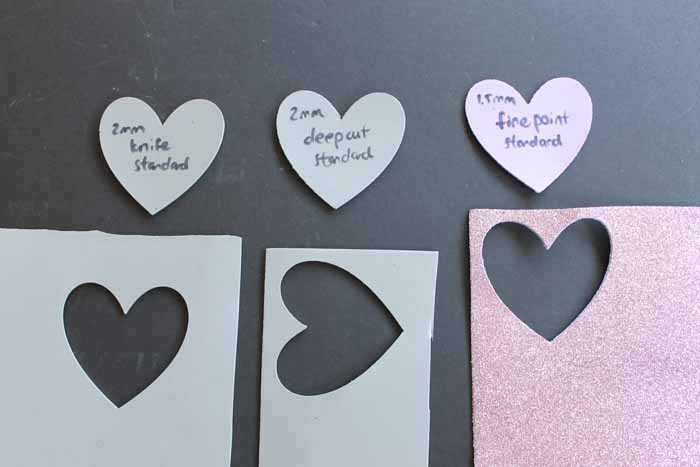 Here there are two possible blades options: the Deep Cut Blade and the Knife Blade. I will say that the Knife Blade was a smoother cut as I had some jagged edges on the Deep Cut Blade piece. I feel it is from the way the Deep Cut Blade drags through the material.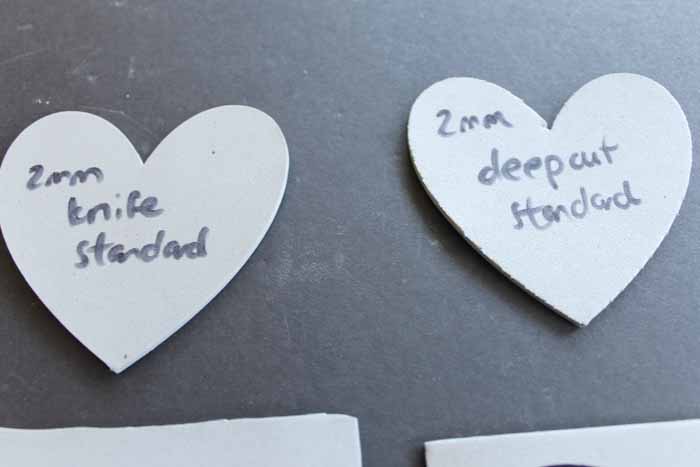 The Cricut website says the Maker will cut 3 mm craft foam. Now, the Maker machine itself is only rated up to 2.4 mm so how is this possible? Apparently the foam compresses enough to make this possible. I am using the craft foam setting but chose more on the pressure setting. Again, I used the Deep Cut Blade and the Knife Blade as a comparison.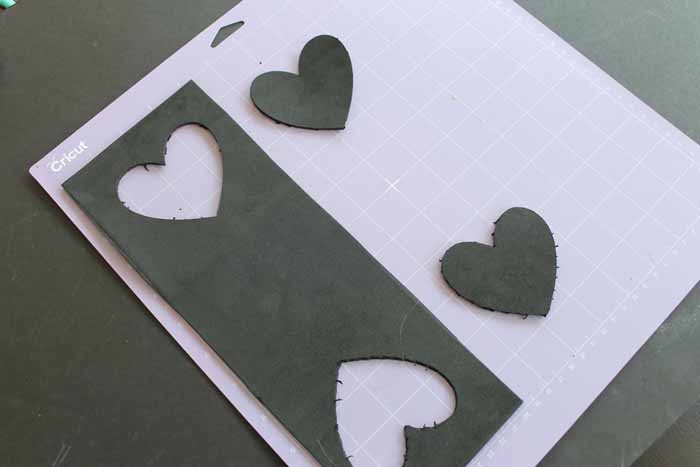 Once again, the Knife Blade cut was smoother. I will note that with both I had to slightly push out of the material as it was just not quite cut all the way through. Also note that there is a 5 mm thick craft foam and it is too thick for the machine. I also have had questions regarding foam board and it is too thick as well.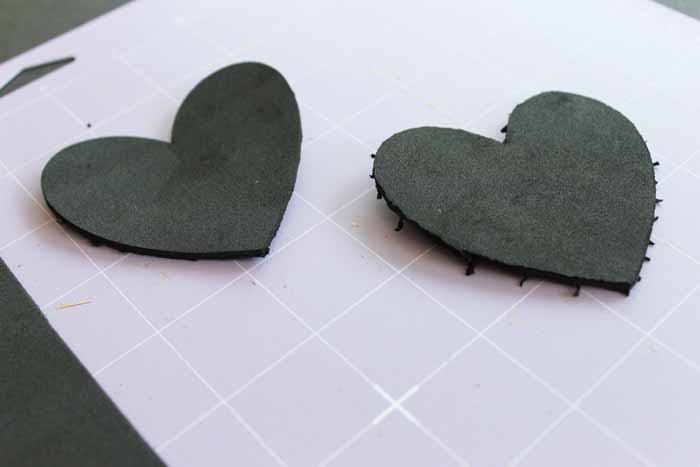 Stiff Felt
I have cut Cricut felt several times and other types of felt as well. However, this was my first time with stiff felt. You can choose either the Fine Point Blade or the Rotary Blade. The one on the left was the Fine Point and you can see the cut is not completely clean and it was actually partially attached. The rotary blade on the other hand worked like dream!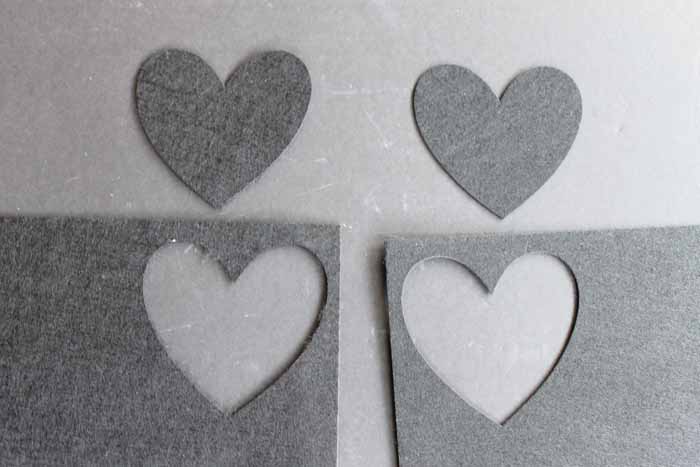 Magnet Material
You can cut magnets with your Cricut Maker! The recommendation is the Deep Cut Blade and I used the 0.6 mm magnet setting. It was amazing how great the cut was!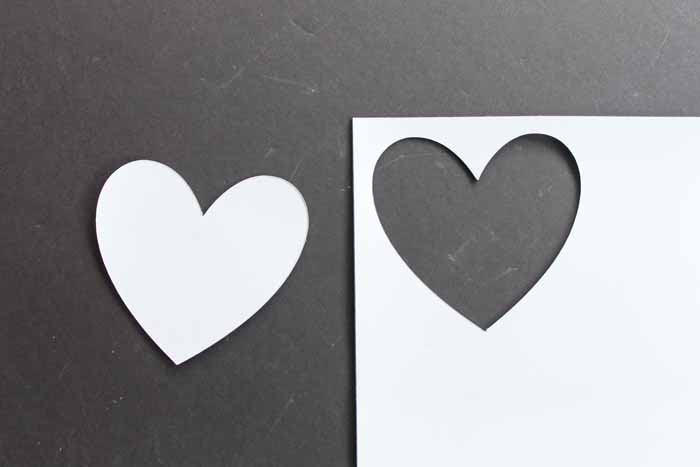 Cardboard
Yes cardboard! This one is exciting to me! The first one I tried was the Cricut brand cardboard and it is on the left. You can actually just use the fine point blade on this one and it is super easy to cut. Next, I picked a heavy cardboard box out of my recycle bin. I used the Knife Blade and the Heavy Chipboard setting. I actually stopped the machine after just 5 passes.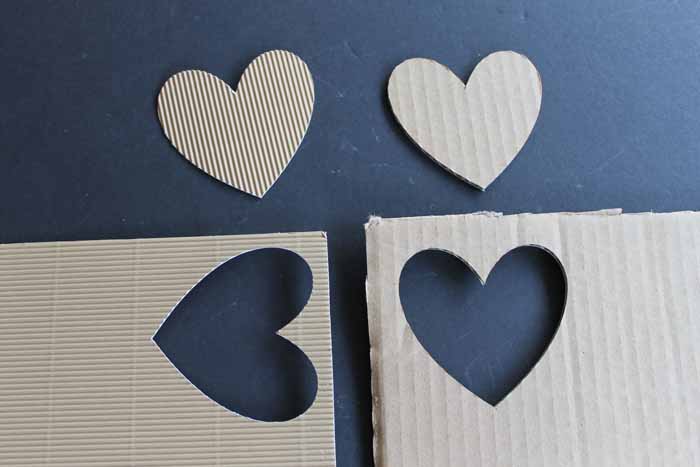 The cut was amazing! Just imagine all of those recycled crafts you can make!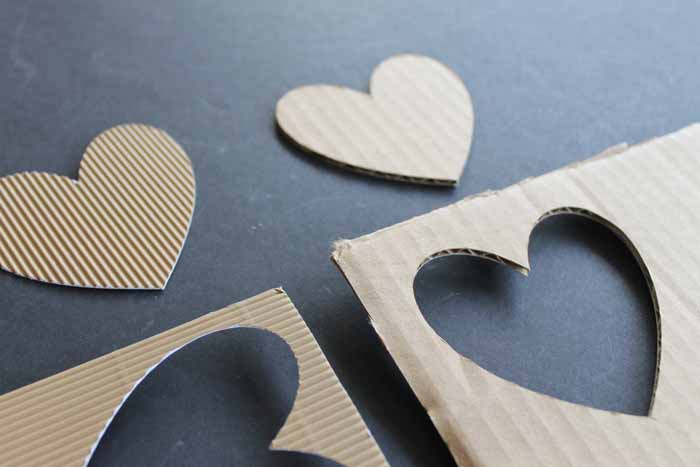 Mat Board
Now it is time for 4-ply matboard and really putting the Cricut Knife Blade to the test. I started with the design below which is fairly intricate.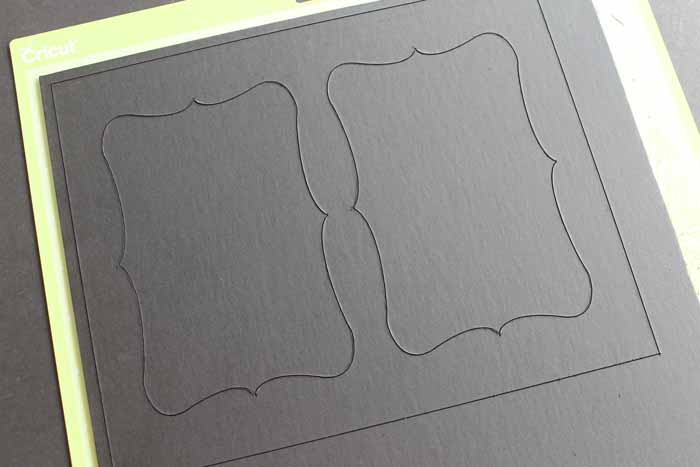 This material cuts amazing with the Knife Blade. It does take 8 passes to cut so be prepared for some time when cutting. This design worked great on everything but the very bottom cut and I just used a craft knife to complete the cut.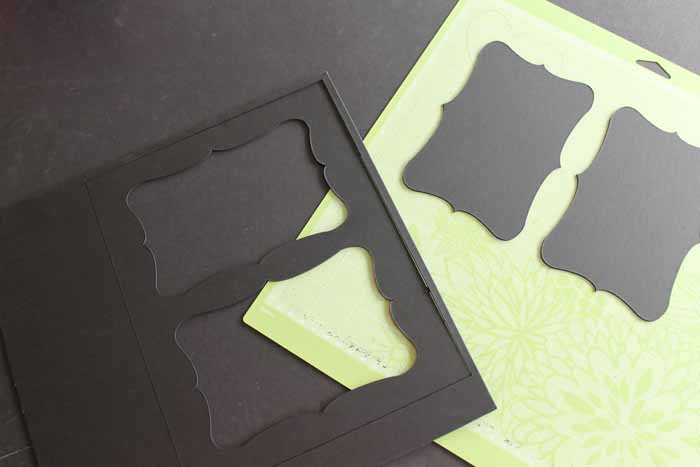 I went further! This mat was next with the same settings and basically the same results. I finished just a few cuts manually.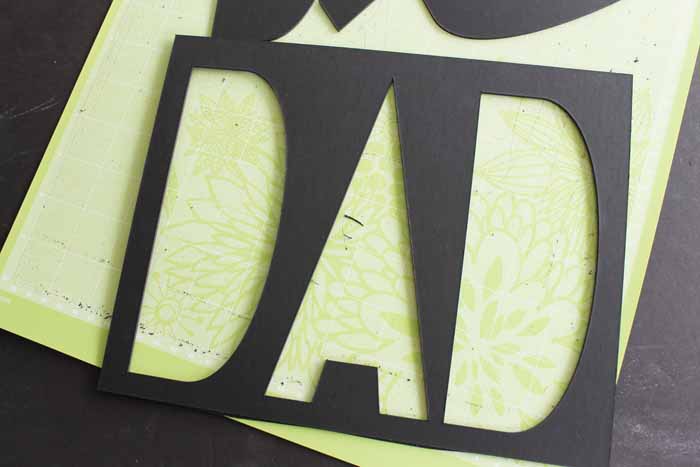 Now what happens if you go smaller than that 3/4 inch detail that I mentioned above? I decided to find out with the mat below.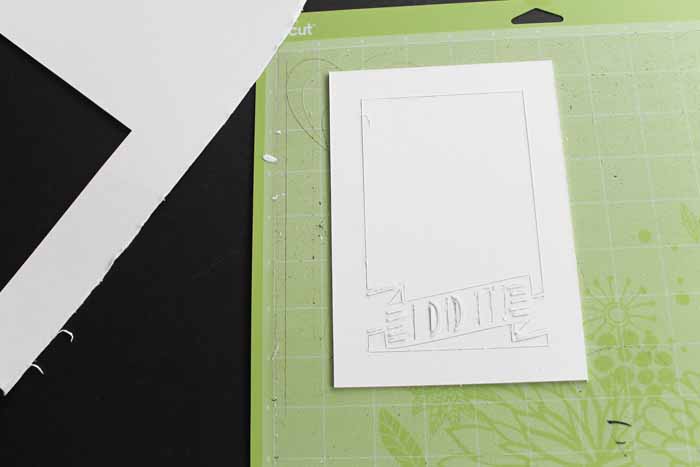 I had to finish several cuts with my craft knife as it did not work great. In conclusion, I would say stay away from this fine of a detail on a material that needs the Knife Blade for cutting.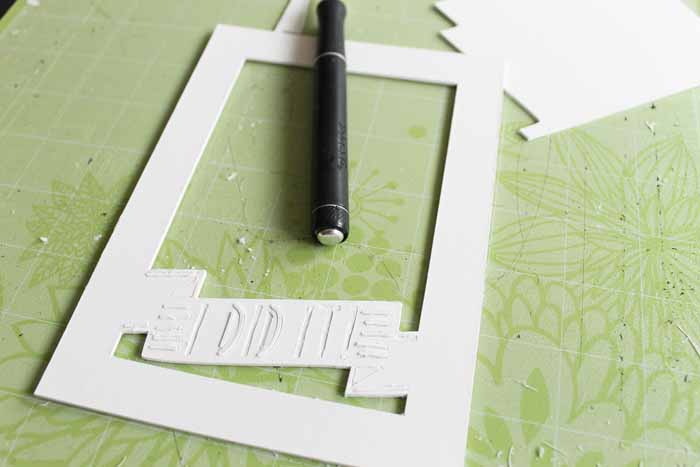 Chipboard
Here I cut both 0.37 mm and 2.0 mm chipboard. The 0.37 mm cuts with the Fine Point Blade in 2 passes. The 2.0 mm uses the Knife Blade in about 20 passes. I actually had to run this one through for an extra pass. But the cuts were amazing! I can just see all of the project possibilities!
Something to note – Cricut recommends opening their chipboard and letting it sit out of its packaging for at least 24 hours before cutting. There is often moisture trapped inside the packaging and it can cause tearing while cutting.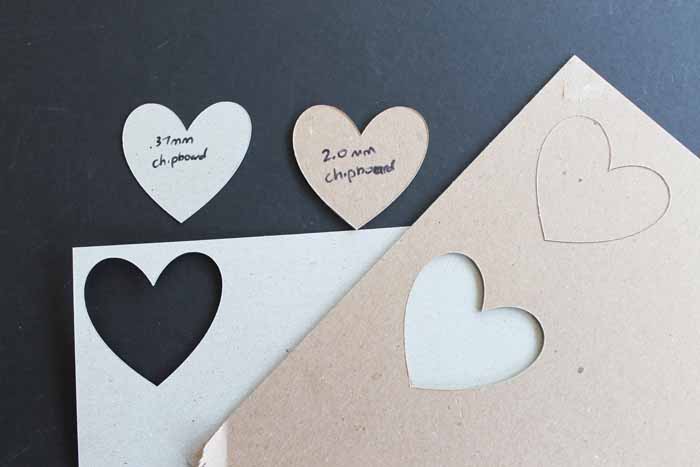 Balsa Wood
Wood?!?!? Oh yes wood! The first is light weight balsa in 1/16 and 3/32 inch thick. They both use the Knife Blade and 4 and 7 passes respectively. The cuts were perfect! I will note that 3/32″ thick is the maximum amount recommended for Balsa.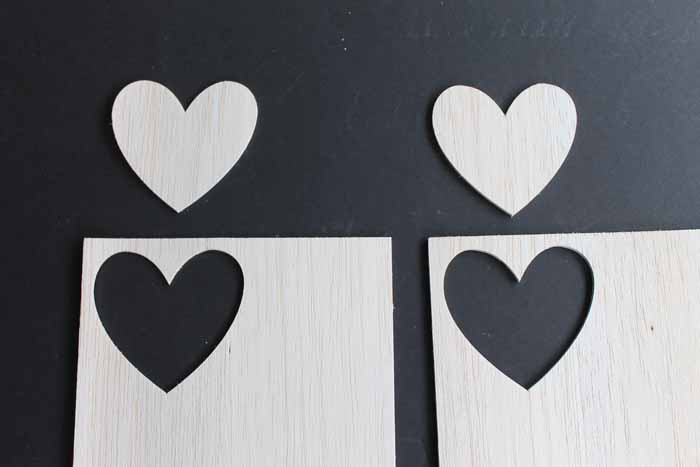 Bass Wood
Bass wood is a stronger wood and can also be cut with the Cricut Knife Blade. I did 1/16 and 1/32 inch Bass Wood for my trial. The 1/16 inch thick is actually the maximum thickness recommended. They take 14 and 18 passes respectively and the cuts were phenomenal!! My only question now is….how many wood projects can I complete?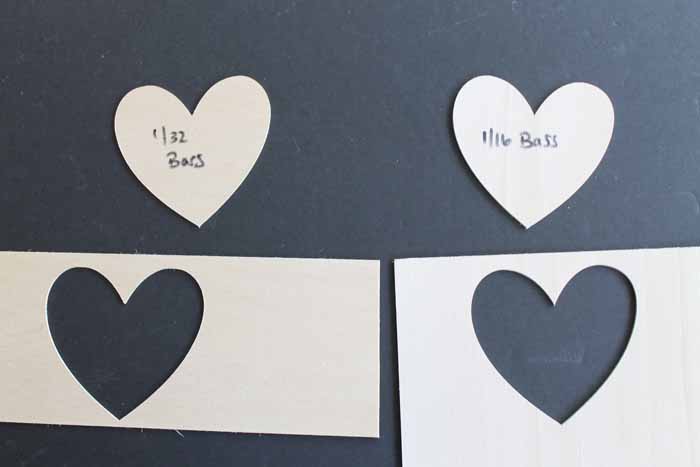 Leather
You can also cut a variety of leathers with your Maker machine. First, my recommendation is to cut leather on your strong grip mat with the rough side down. This is actually the only way I could get a clean cut. It will however leave particles all over your mat. See more information on cleaning mats on this post.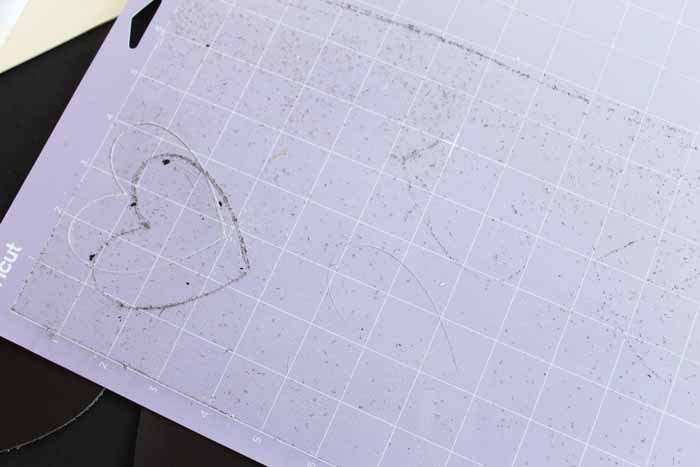 Cricut has real leather that is their brand so I started there. If you pick the Cricut leather in design space, the only option is the deep cut blade. I could not get this leather to cut with this blade. I ended up picking a garmet leather setting and using the Knife Blade with it. Please note that I did do an extra pass with it but the cut was great on this setting.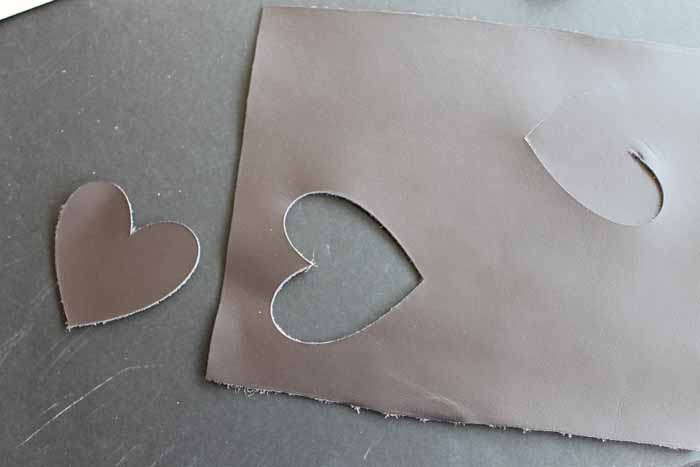 I also did some leather that was not Cricut brand as a comparison and had the exact same result. While I was at it, I used the tool leather setting on the bookmark strip below. I probably should have done an extra pass on this one was well as the cut was not all the way through in all areas. Overall, the leather cut great and this machine and the Knife Blade are perfect for leather crafters.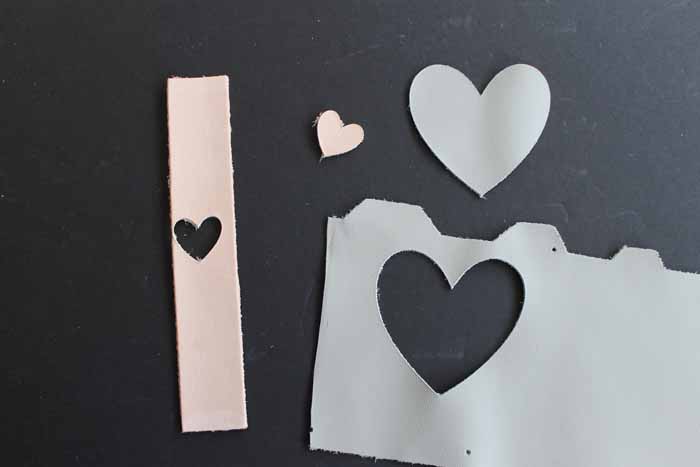 Experimenting with Other Materials
What else can you cut with the Cricut Knife Blade? There are so many possibilities! In fact, I thought I would come up with a way to experiment with my machine. If you choose the heavy chipboard setting, the Knife Blade will run 20 passes over a material. Then you can press pause on your machine to stop the cut and check to see if it is complete. Cancel the cut once you have cut your material completely and be sure to note what you did for future use.
Just a note to use caution when doing this as you can damage your mat or machine! Watch the cut carefully and check often!
Now, what did I experiment with? There is a new heat form material that is coming to the market. It is sort of like a plastic that you can cut with scissors and form into shapes with a hair dryer. How great would it be to cut complex shapes? Well…..the Cricut Maker will do it! I did the procedure above with the Knife Blade and it took 17 passes. A perfect cut! I love it!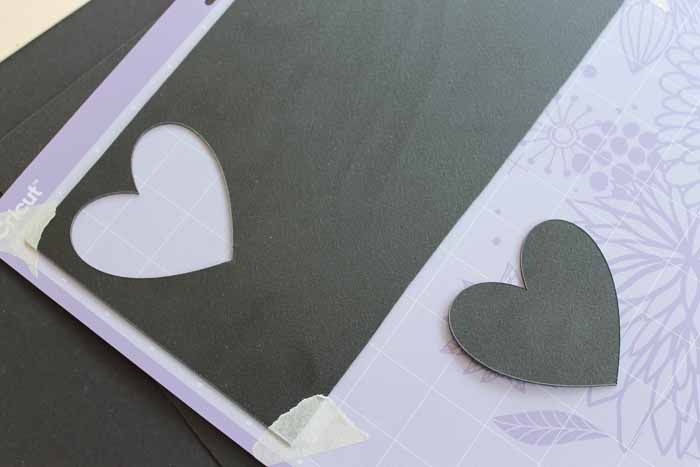 Just jump in!
Now that you know everything the Cricut knife blade will do, all that is left is to jump in! You can purchase the blade by clicking here. Or you can learn more about the Cricut Maker here. So, are you ready to cut thick materials with your Cricut Maker? The Knife Blade is the answer.
If you have any questions about the Cricut Knife Blade or cutting thicker materials with your Maker machine leave them in the comments below.