Decorated mason jars are perfect for any season in my opinion. I thought I would make a quick and easy version for summer today. These jars are great for the center of your table this Fourth of July or on a mantel to celebrate the season. Make a rosette from a bandanna to decorate the front in just a few minutes.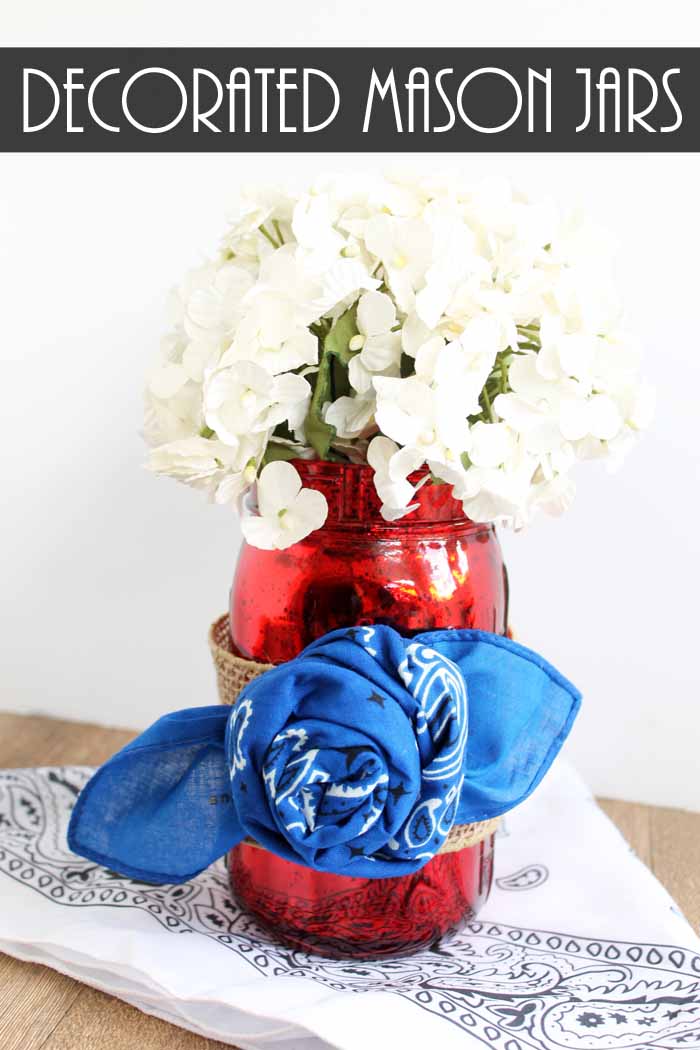 Supplies needed for these decorated mason jars:
Want to see just how to make these decorated mason jars? Just follow along with the video below!
Can't watch the video or need more instructions? See below.
Add burlap ribbon around red mason jar with hot glue.
Fold bandanna in half from corner to corner.
Start at one corner and roll bandanna into a long tube.
Leave a tail for a leaf.
Start twisting bandanna around itself to create a rosette.
Leave the other end for another leaf.
Use hot glue to secure rosette.
Use additional hot glue to add to front of the mason jar.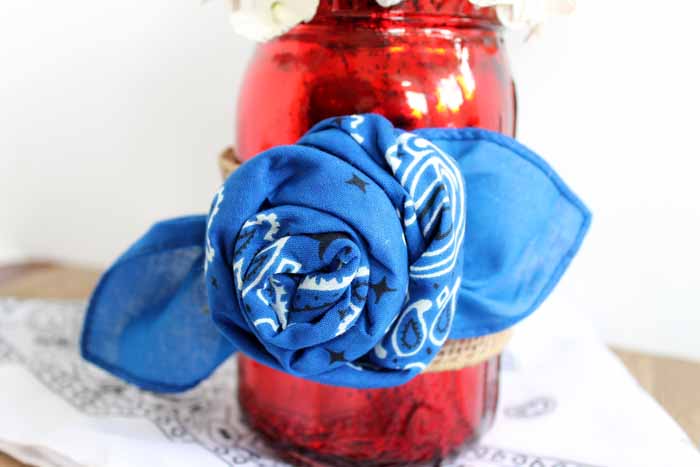 So simple and so pretty! Everyone will love these adorable decorated mason jars. I added flowers to mine but you could add candles or even forks and spoons for your party.
Grab your supplies and get started making your own version today. Change up the colors for other seasons as well. An orange rosette on a brown jar would be perfect for fall for instance. How many decorated mason jars will you make?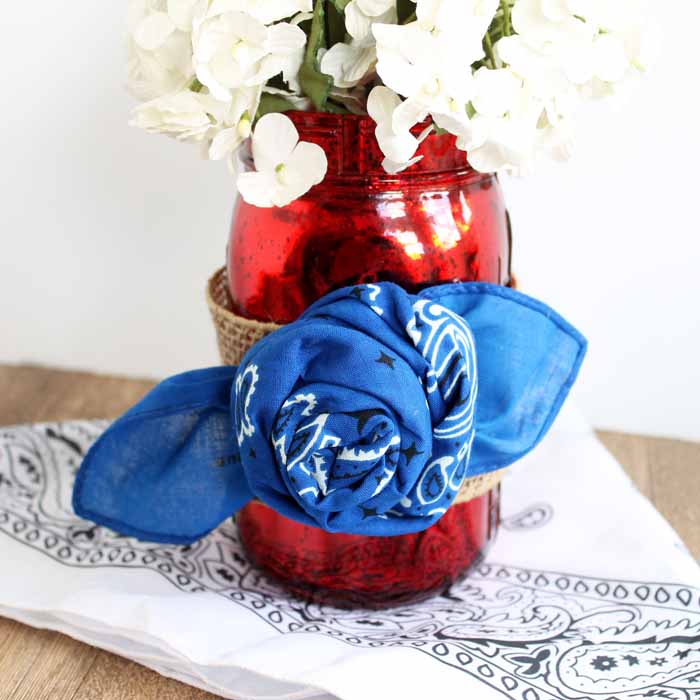 Love this and want more? The mason jar ideas below are also great for this time of year. Just click on the links below to open them up in another window.