Personalized garden flags are super easy to make with burlap. I made myself a new summer mason jar version and thought I would share the process with you. I have actually made one of these before with an initial. You can see that tutorial here. I used basically the same process this time. The other version stayed outside for months and it still looks great. So I know this method works and will create beautiful flags that will last for a long time.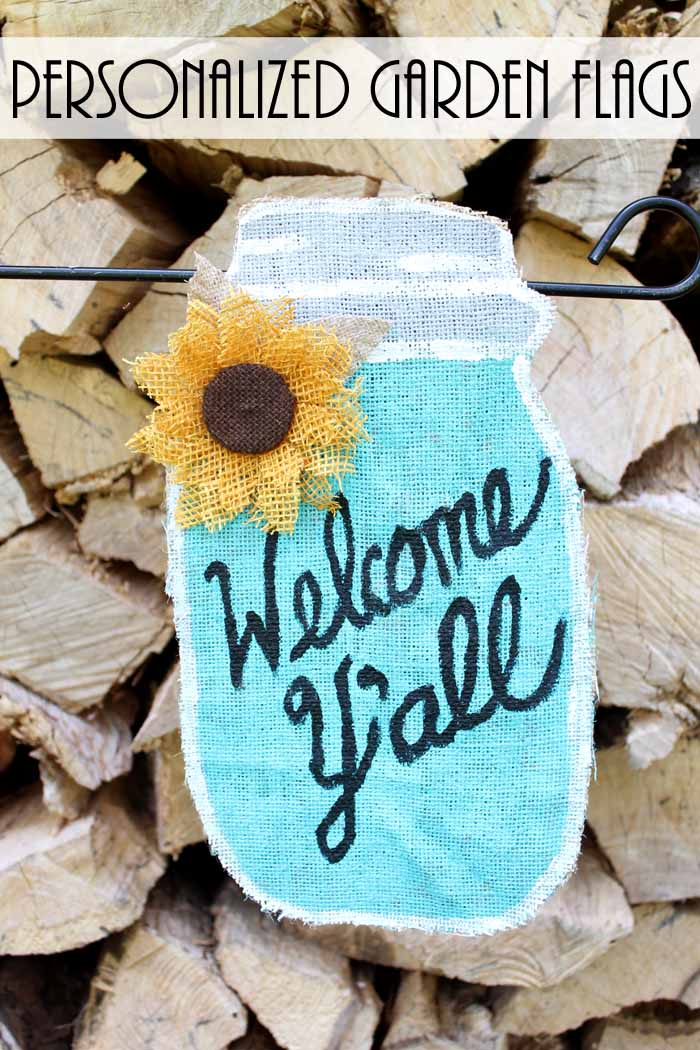 Supplies needed to make personalized garden flags:
Patio Paint (I used the following colors: Blue Bahama, Grey Skies, Cloud White, Wrought Iron Black) (NOTE: this paint is intended for outdoor use)
Burlap
Sewing machine and thread
Burlap leaves (I used the petals of this poinsettia)
Liquid Fusion glue (or another glue okay for outdoor use)
You can watch how I made my flag in the video below. Remember this technique is super easy and meant to be personalized. What will you add to the front of your garden flag?

If you can't watch the video, then be sure to follow the instructions below!
Cut two jar like shapes from burlap.
Lay on a surface that is protected.
Paint both pieces with patio paint.
The bottom of your jar should be blue while the top should be gray.
Allow to dry.
Paint on white lines for the lid and all the way around the outer edge.
Use black paint to personalize your flag with a saying.
Allow to dry.
Use your sewing machine to sew around the outer edges. Leave about a 2 inch place on both sides that is not sewed together.
Use a glue rated for outdoor use to attach a sunflower and a few burlap leaves.
Allow to dry.
Hang outside and enjoy!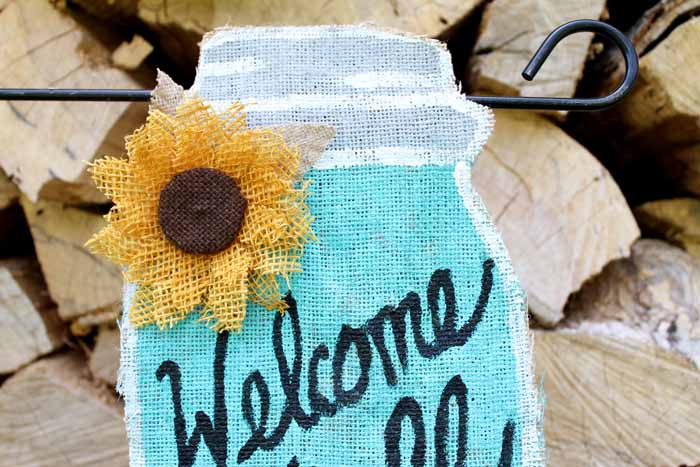 These personalized garden flags are sure to put a smile on your face. They also make great gift ideas! So make a few while you have out your supplies.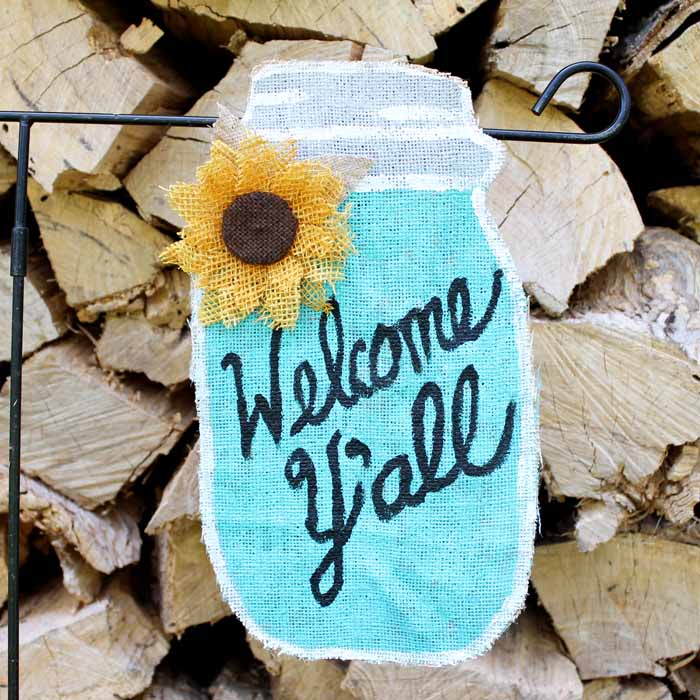 Add a summer mason jar to your garden. You will love how great it looks and the fact that you made it yourself. Personalized garden flags have never been so inexpensive!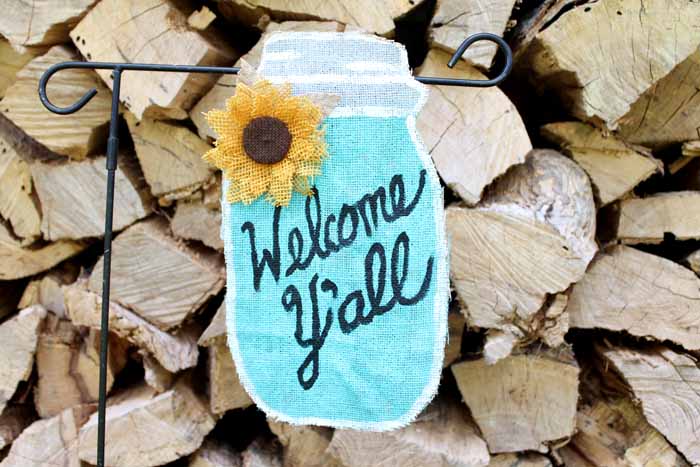 Love this and looking for more? Check out these other DIY flag ideas!
A Year of Jar Crafts
Sign up for our email list to get a FREE book with an entire year of jar crafts! 12 months, 12 crafts, tons of fun!