Dipped Oreos are an easy way to add some fun to plain cookies. In fact, these frog cookies are perfect for the kids! They are great for Valentine's Day but can really be made as a special treat anytime of the year. So grab your supplies and get started on a batch today!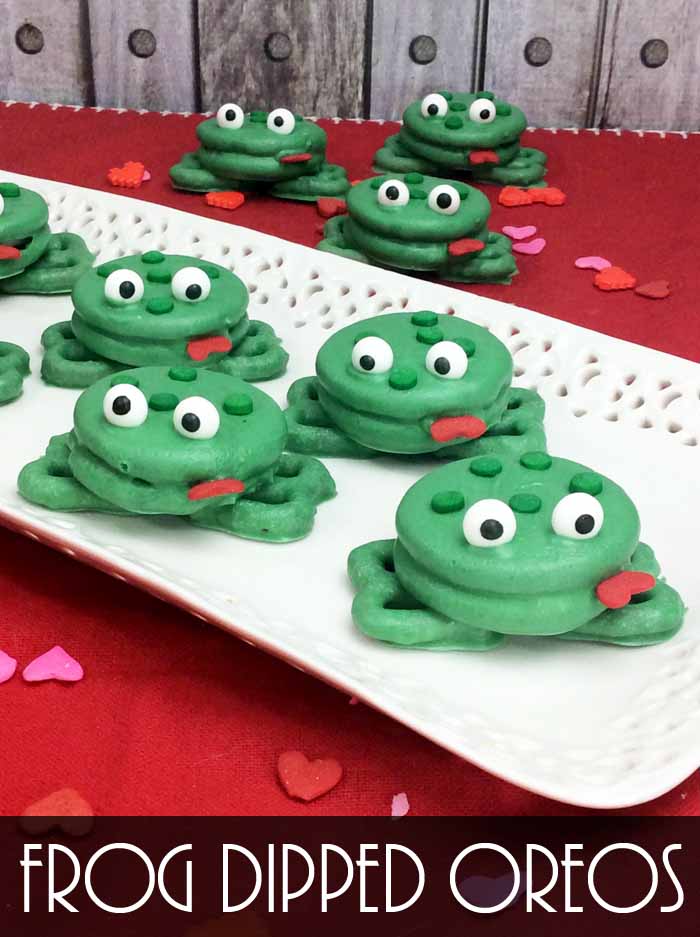 Ingredients for these dipped Oreos:
Package of double stuffed Oreos
Mini pretzel twists
Cookie sheet
Instructions:
Add parchment paper to a cookie sheet. Then melt the green candy melts according to the package instructions. Add coconut oil as needed to reach the desired consistency. Place an Oreo cookie into the mixture.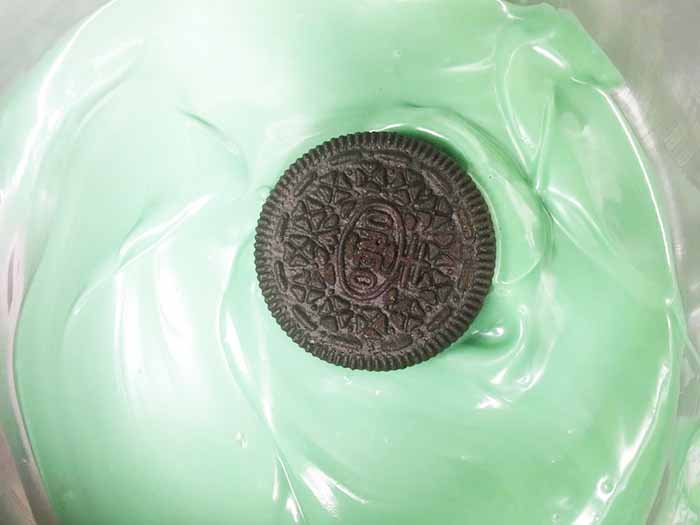 Turn to coat completely. Remove any excess candy coating and transfer to the parchment paper.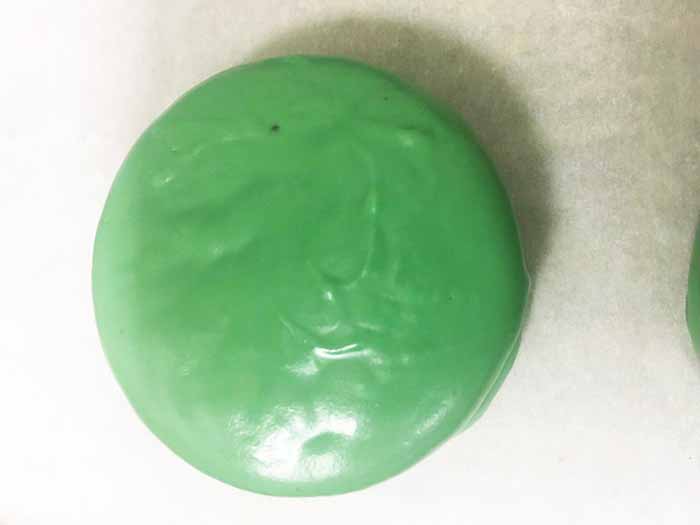 While still wet, place eyes standing up near the front of your cookie.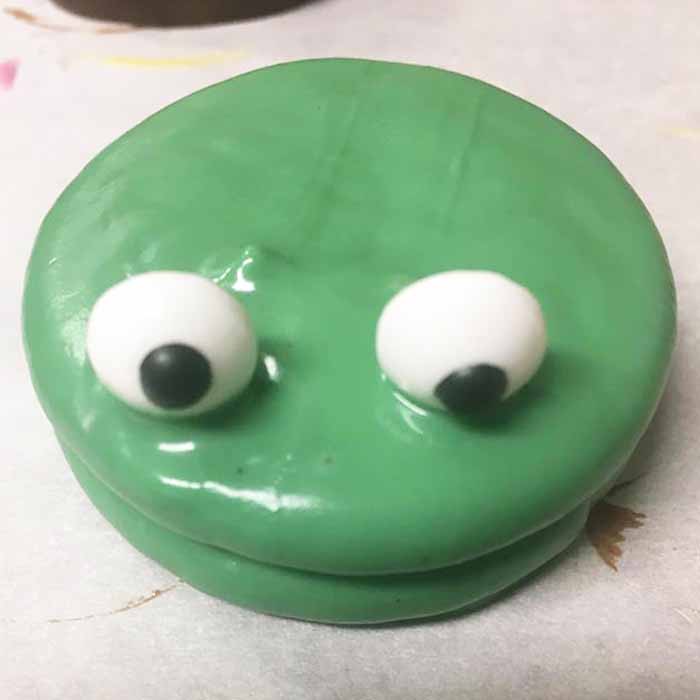 Then add in a heart for the tongue while still wet as well. You will also need to add a few green quins to the frog's back during this step (not pictured).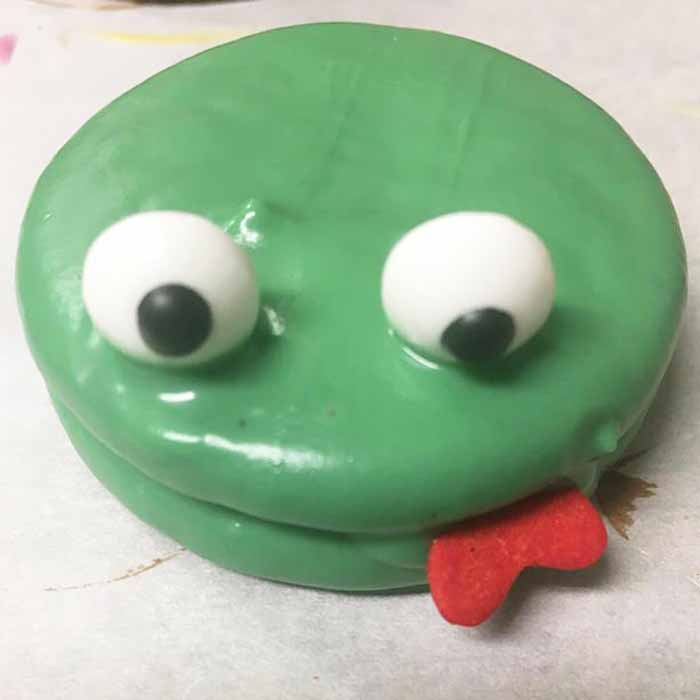 Allow to set up then drop some pretzels into some additional melted candy. You may have to remelt your mixture or make some more.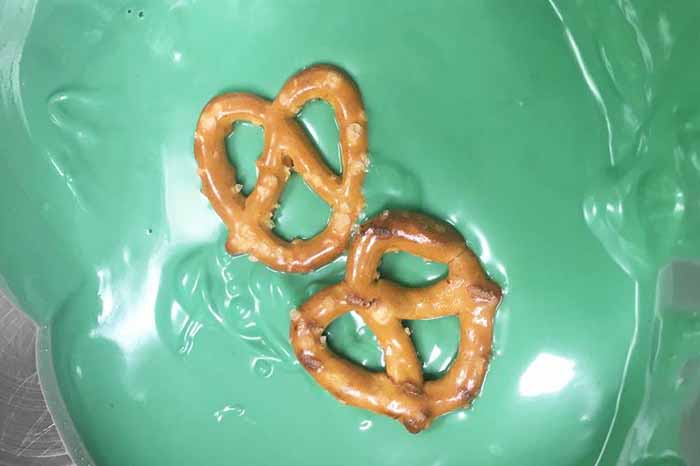 Place the pretzels as shown on the parchment paper.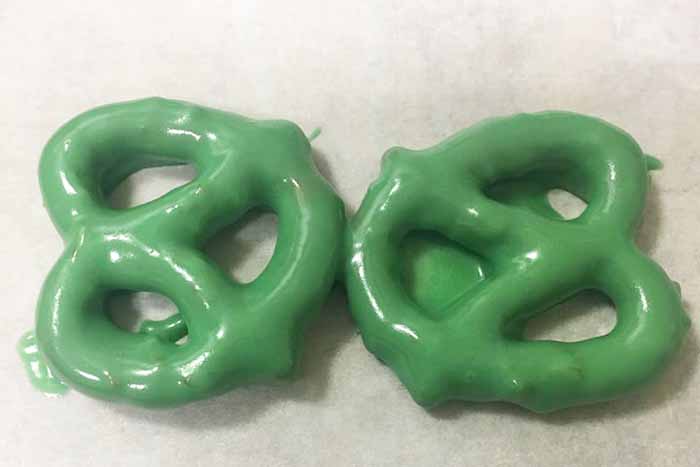 Add the frog to the top of your pretzels. Allow to set up completely before moving.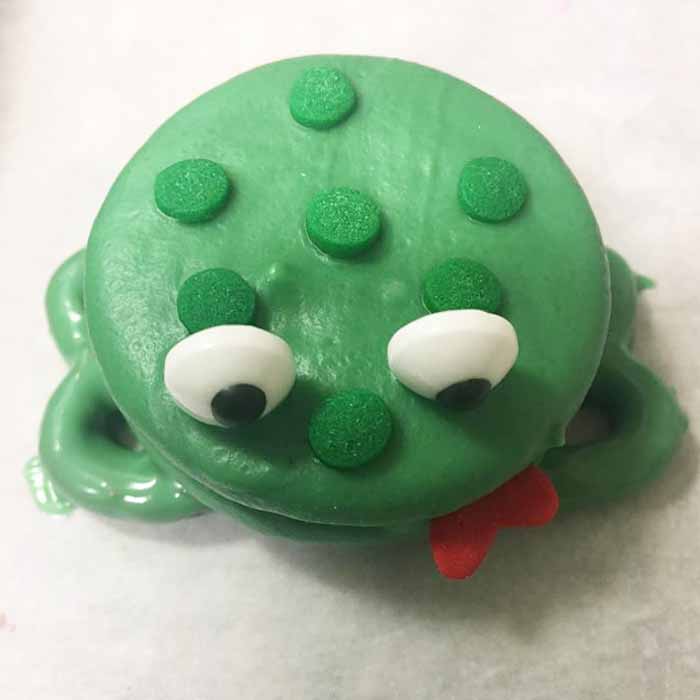 Repeat the process to make as many dipped Oreos as you would like.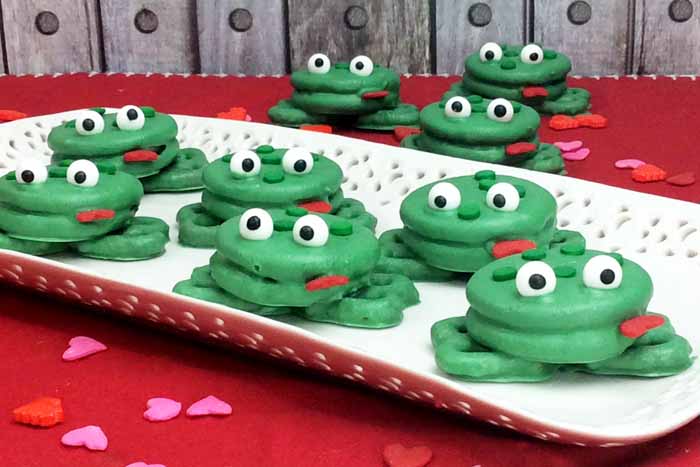 Your kids will love these cute cookies and you will love just how easy they are to make. Whip them up for the Valentine's Day party or any other time of the year. Everyone will love frog dipped Oreos!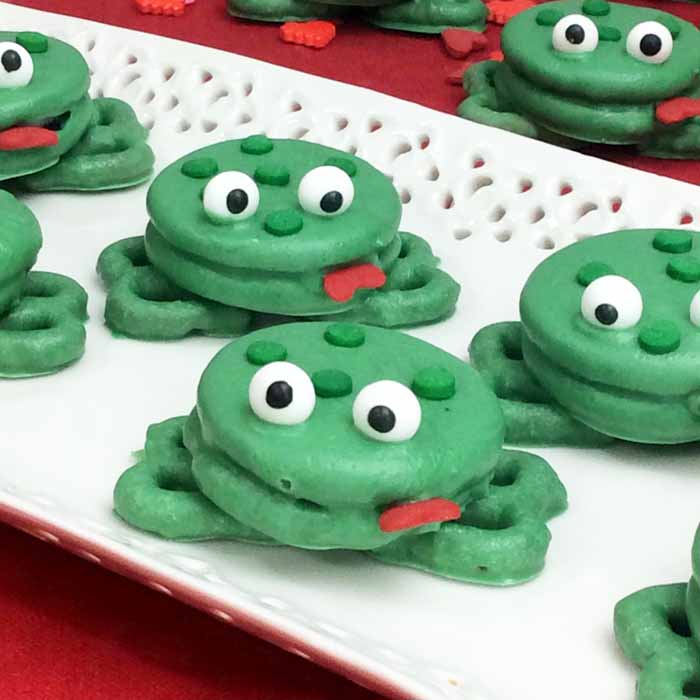 Love this and want more ideas? Try the links below.
Looking for easy recipe ideas?
Struggling with supper and what to make? Do you wish you had a way to make meals faster? The dump recipes system allows you to make 10 meals in just one hour or less, rescuing your dinnertime and saving you time and money.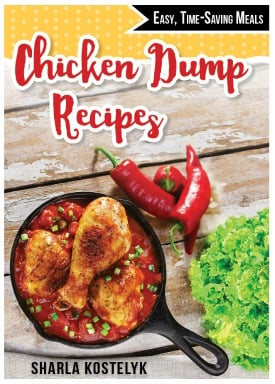 Want to try it for yourself? I have the perfect cookbook for you. Chicken Dump Recipes includes 5 plans, each with printable shopping lists and printable labels. Most of the 25 recipes included can go from the freezer to the crockpot, saving you even more time. All the recipes include gluten-free instructions as well.
What are you waiting for? Give the dump recipes system a try in your home and make meal time a bit easier!