Are you looking for a Disney's Frozen
craft to complete with your kids? This blizzard in a jar is the perfect movie inspired craft. This one is perfect for little hands and big kids alike. You may even have the supplies for this one around the house. Shake up a blizzard on a rainy afternoon.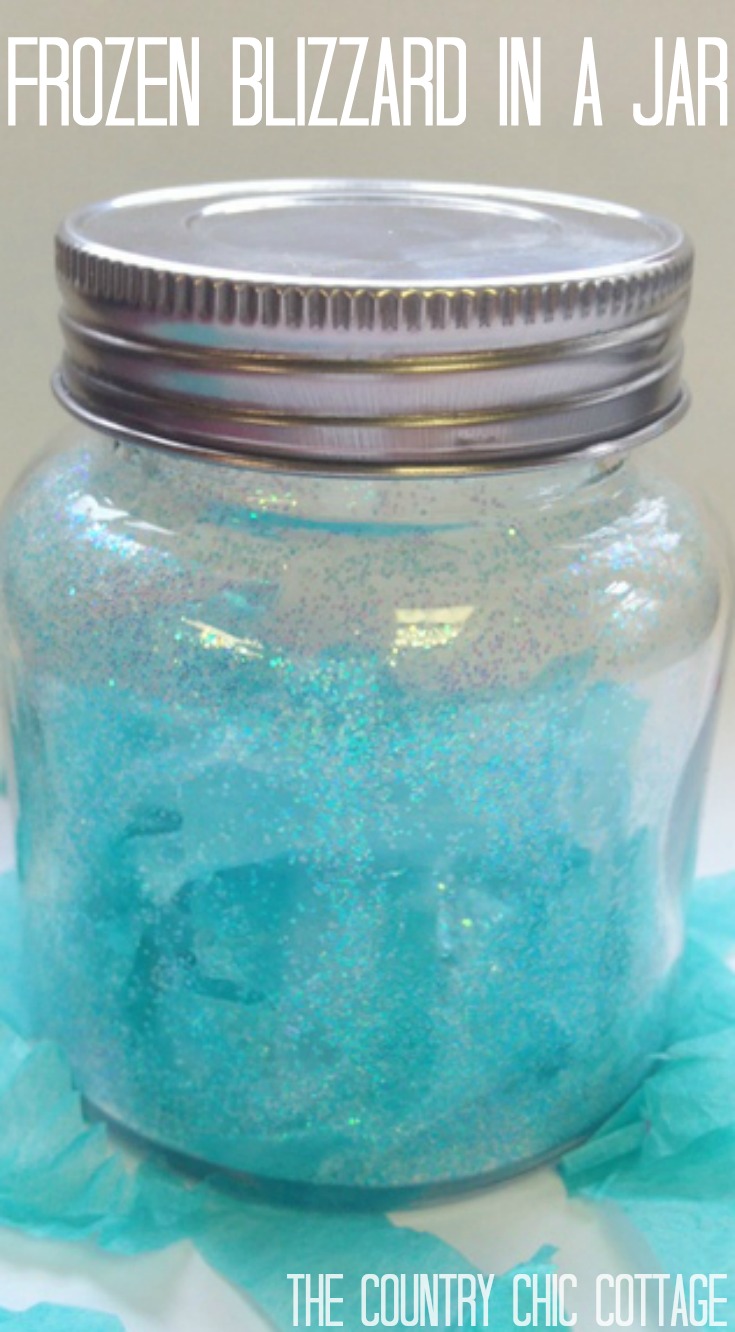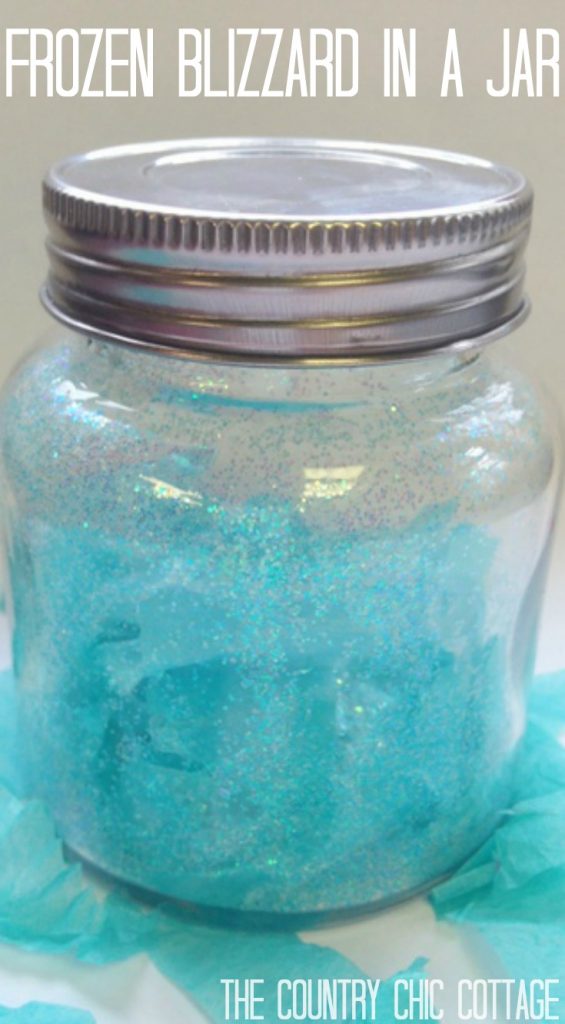 Supplies to make your own Disney's Frozen Craft are as follows:
Small glass jar with lid (a baby food jar is perfect!)
Assorted blue tissue paper
Blue Glitter
So simple right? I told you this blizzard in a jar was super simple!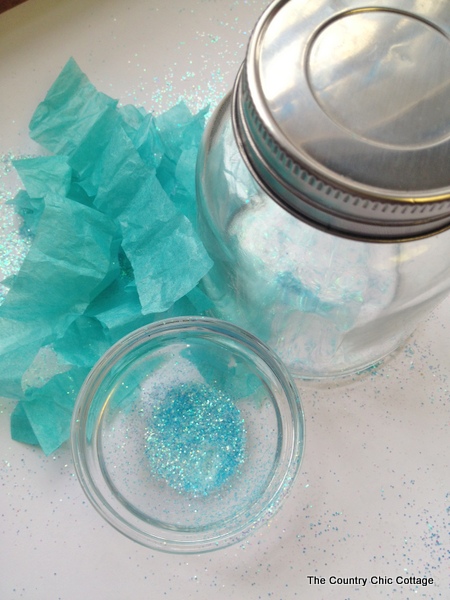 Directions:
1. Begin by snipping your tissue paper into small pieces. You can tear these by hand if you wish.
2. Toss the tissue paper in the jar. Add a generous amount of blue glitter. You can use various shades of blue if you wish for more variety and depth to the jar.
3. Place the lid back on the jar. Make sure it is on nice and tight.
4. Give the jar a good shake. If you wish for the glitter to stick to the sides of the jar, add a drop or two of water before you shake.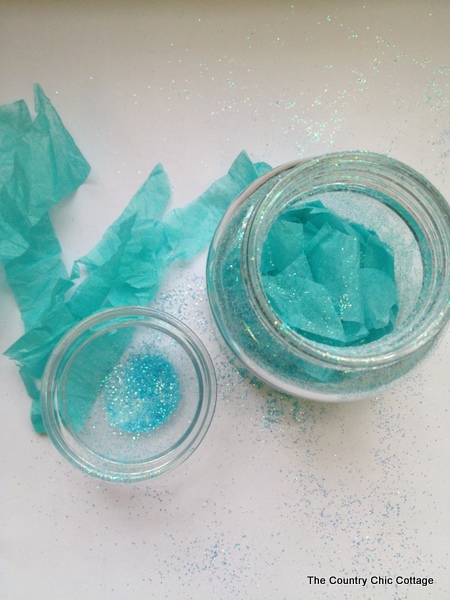 Your Frozen inspired Blizzard in a Jar is now ready to go! Kids will love making this simple craft and shaking up their own snow storms whenever they wish.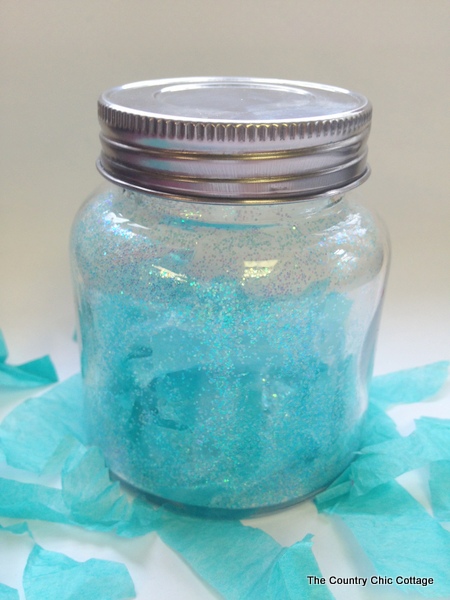 I love a kids craft that the kids can actually make themselves don't you? Use a plastic jar in place of the glass one if you are worried about the little ones breaking their creation. Otherwise, have a blast making this Disney's Frozen craft with your kids and get to shaking your own blizzard in a jar.
A Year of Jar Crafts
Sign up for our email list to get a FREE book with an entire year of jar crafts! 12 months, 12 crafts, tons of fun!