I love jars and could not resist adding a fun DIY mason jar snow globe with a snowman inside to my list of crafts. Make your own snowman with a few simple steps then add him to a snowy wonderland. If you love mason jar snow globes, be sure to click here to check out another post where I made a different version.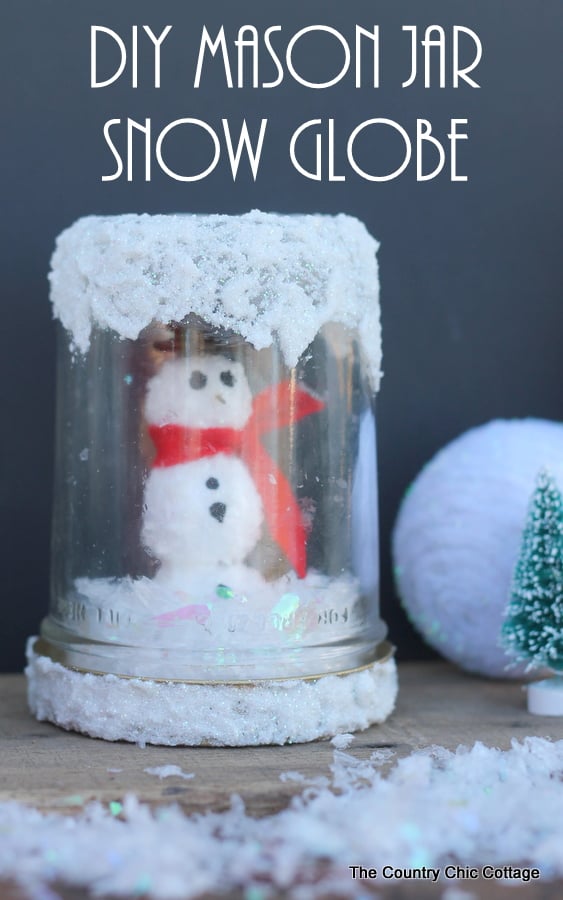 Supplies needed for the DIY mason jar snow globe: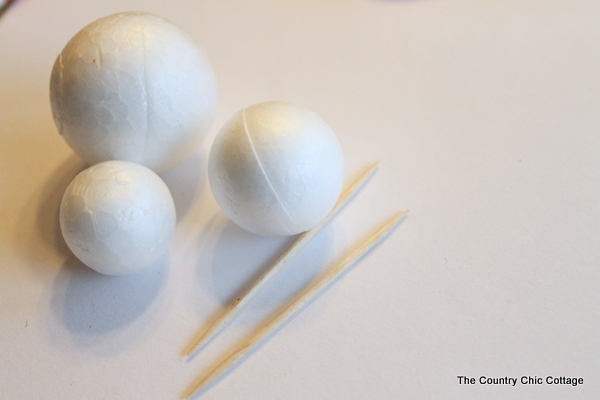 Start with your foam balls and toothpicks. Cut off a small portion on the largest ball to give your snowman an easy way to stand.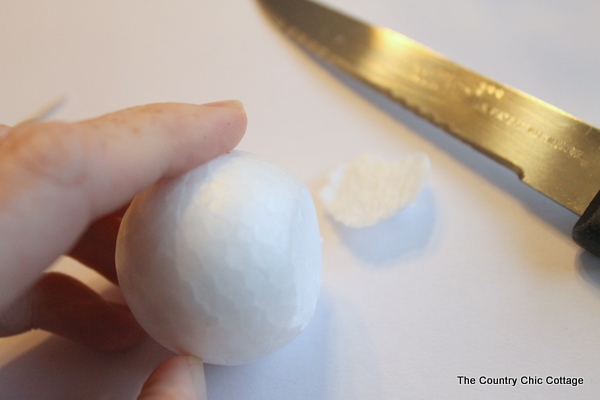 Begin by placing the foam balls on top of one another and using toothpicks to connect them. Cut off your toothpicks if they are too long.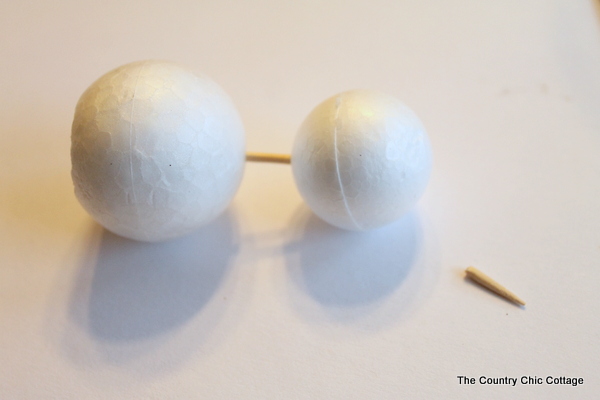 Add a drop of hot glue between the foam balls before pushing together. Now you have a snowman but he is a bit plain.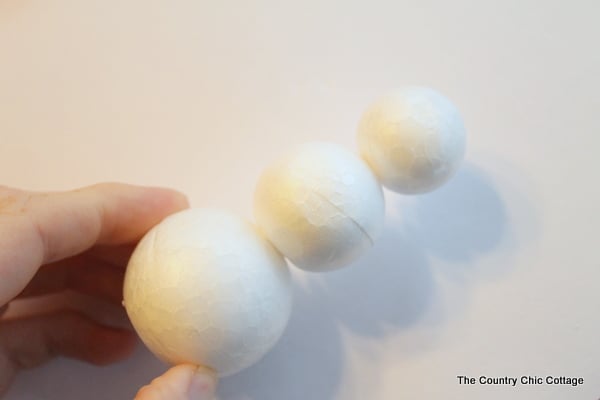 Use the Glistening Snow-Tex and a plastic knife to give him some character. Apply a liberal coat then set aside to dry for about a day depending on how thick your coat is.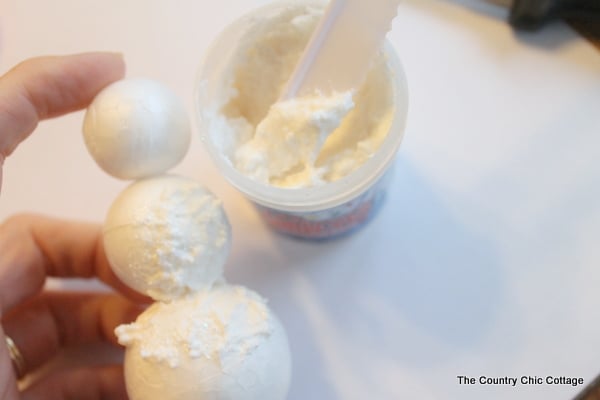 In the meantime, you can begin to work on your jar. Add a liberal coat of the Glistening Snow-Tex to the top of your jar as well allowing it to "run" down the sides. I used my knife to create the "run" effect.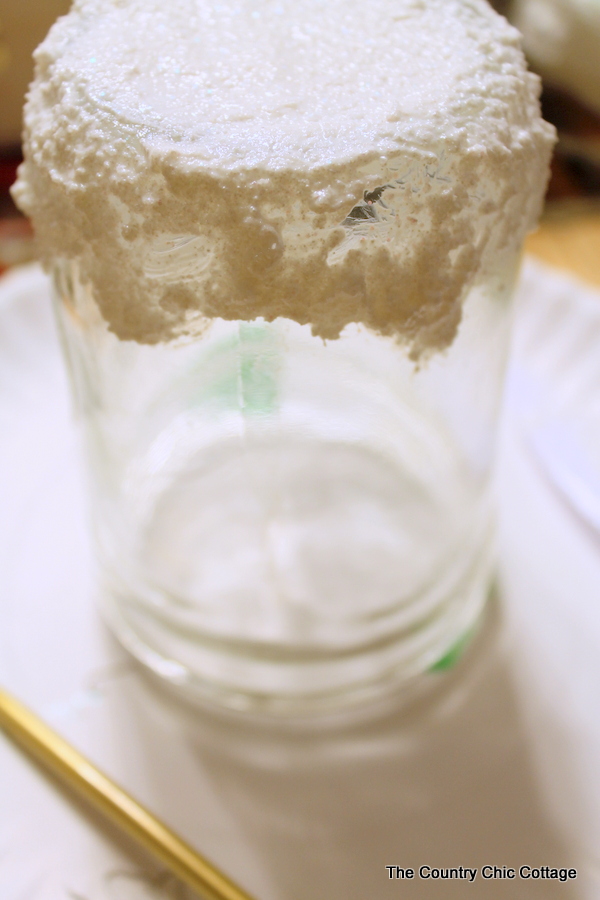 Again that will take about a day to dry. I went back with a second coat on top of that as I felt the snow globe needed it. Now once your little snowman is dry you can begin to work on him some more. Cut a strip of red felt and tie it around his neck. Use the "wrong" end of your paint brush to apply eyes and buttons as well.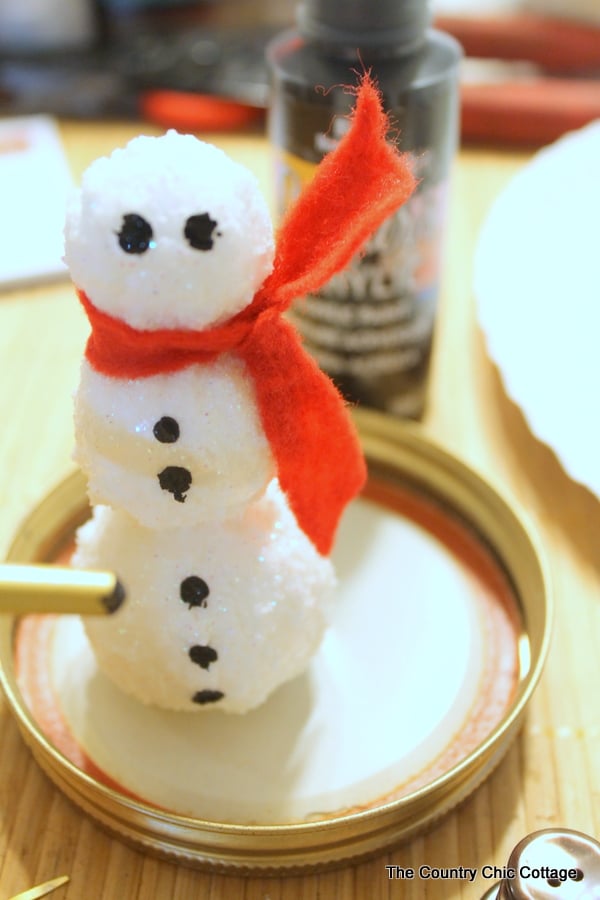 Use one of the twines on the back of a yellow or orange brad to make a nose. Just pull it off and stick into your foam.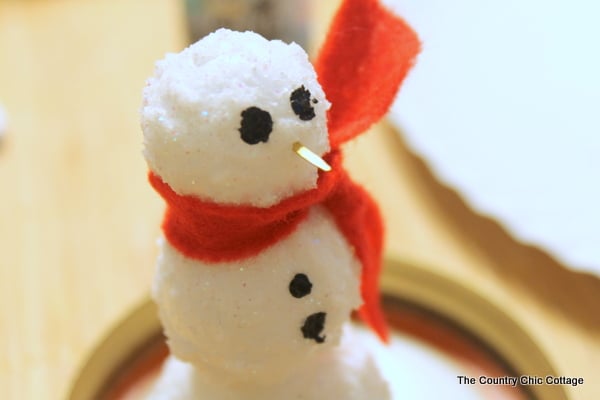 Now lets make him a hat. Start with a stack of buttons as shown below.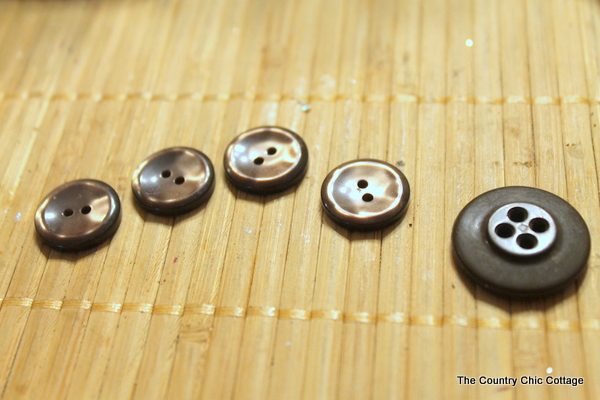 Hot glue those buttons together then hot glue it right on top of his head. Use hot glue to secure your snowman to the lid and add some iridescent snow flakes to the jar itself.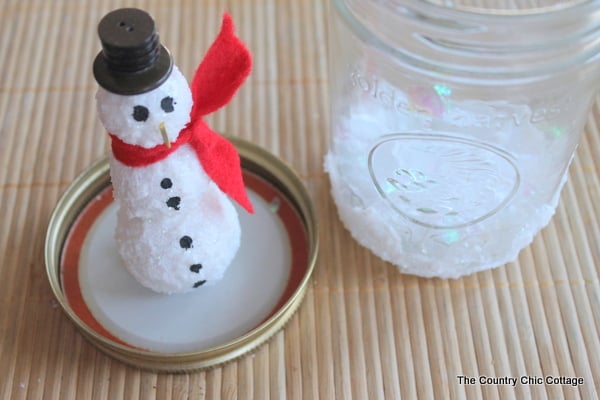 Flip the lid into the jar and screw on tight. I also though the lid needed a little embellishment so I added more Glistening Snow-Tex around it with a knife.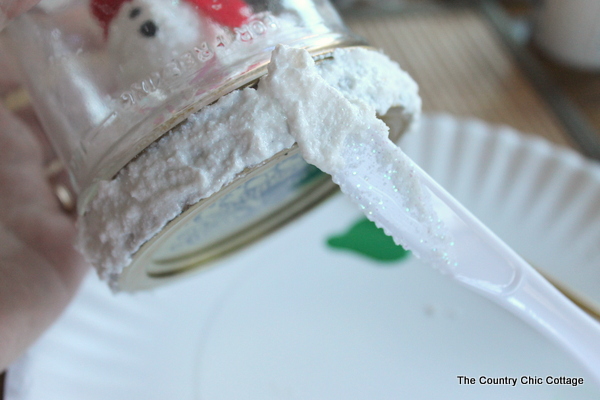 Allow to dry completely. You are ready to add this one to any winter decor display.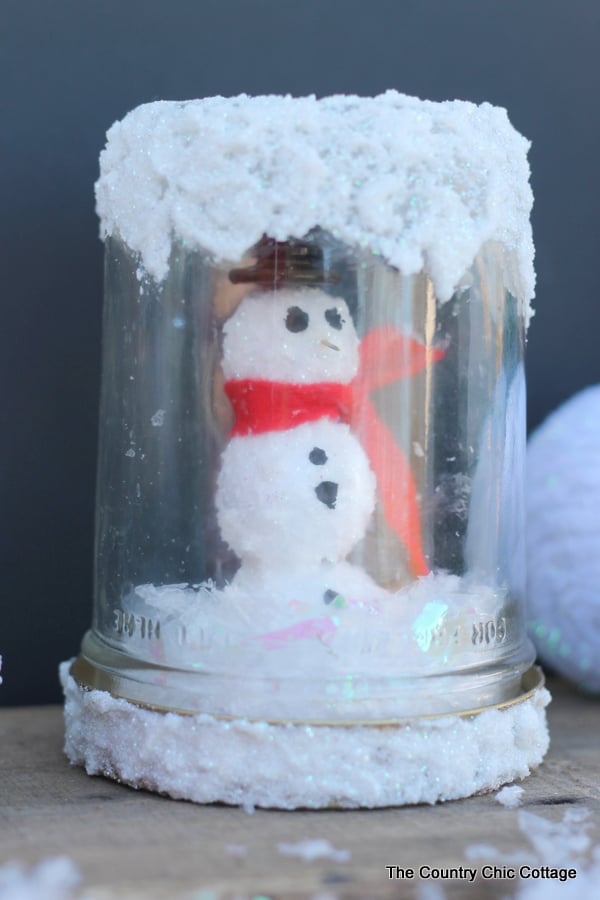 Your kids will love giving this one a shake and watching the snow fall down. Consider making more than one of these DIY mason jar snow globes for your home!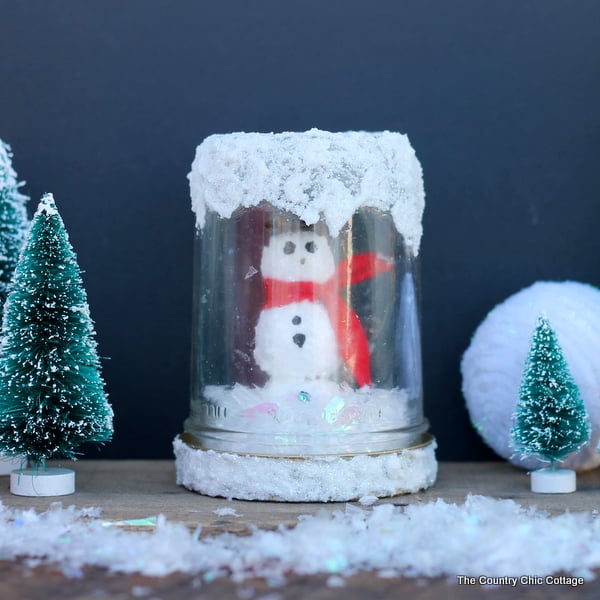 Change up this idea a bit and make a mason jar snow globe like the one below. Click here to get the full instructions for this version.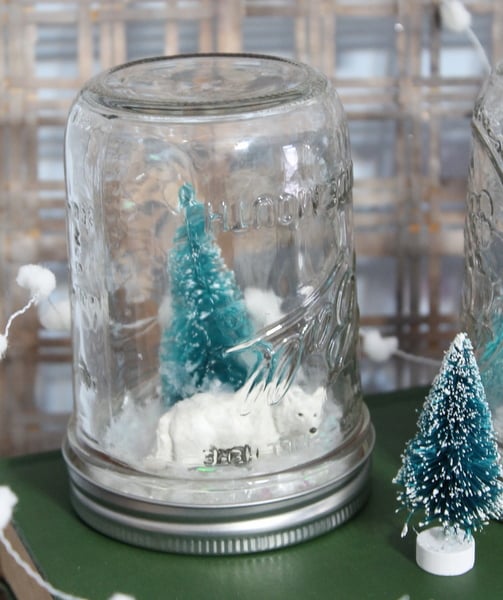 A Year of Jar Crafts
Sign up for our email list to get a FREE book with an entire year of jar crafts! 12 months, 12 crafts, tons of fun!