I have wanted to make a DIY backyard game for years. A giant four in a row game that we can play night after night! If you love the classic Connect 4, then you will love playing this huge version right in your yard this summer. Your kids will love it too! Be sure to follow our instructions below to customize this one with a little paint. After all, you want it to look great as well! You can even paint it to match the DIY grill storage we made a few weeks ago. Your porch or patio will look so great with these easy paint projects.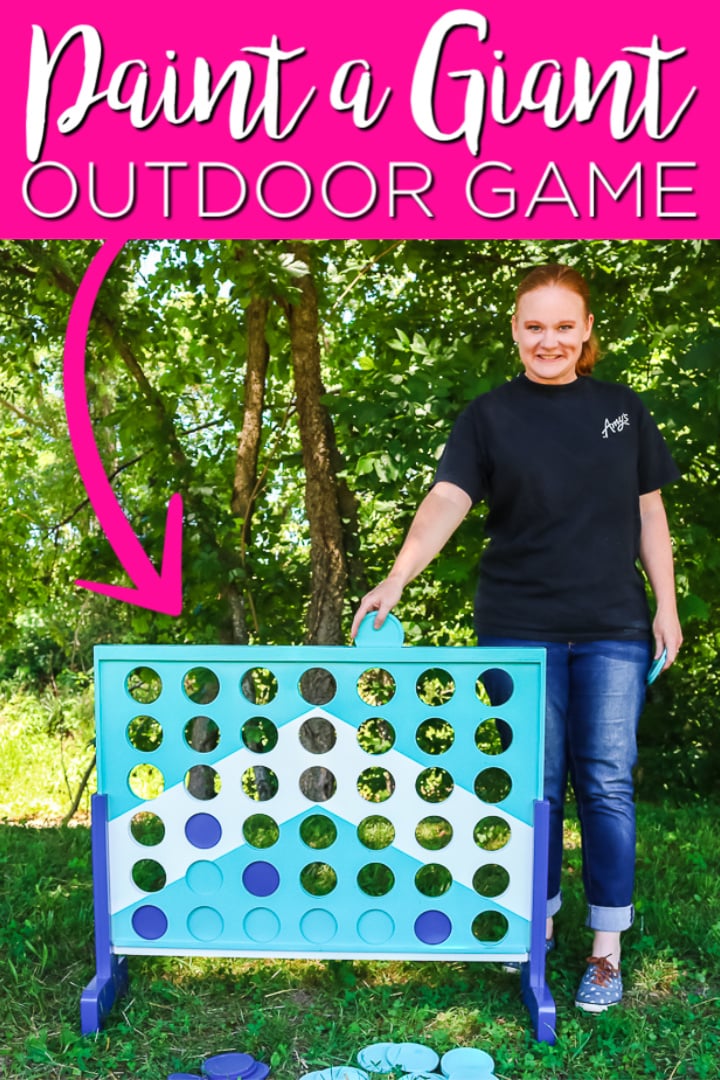 Supplies needed: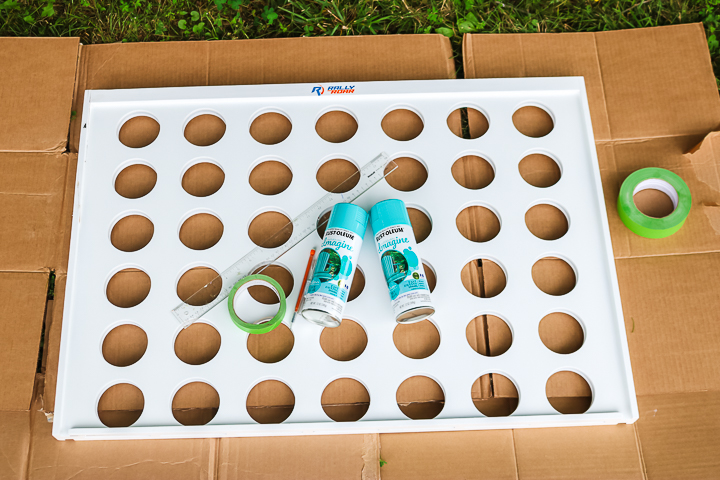 How to Paint a Backyard Game:
Once you have your supplies, you can paint your yard game to match your decor. I am using one color along with a game that already came primed and painted. If you are starting with a raw wood game, be sure to add a basecoat before starting the tutorial below.
Want to watch me customize this fun connect 4 game? Just hit play on the video below. Bonus: If you watch the entire video, you get a sneak peek of our new puppy! Now that is one great bonus.
Can't watch the video or missed some of the steps? You can also follow along with the instructions below.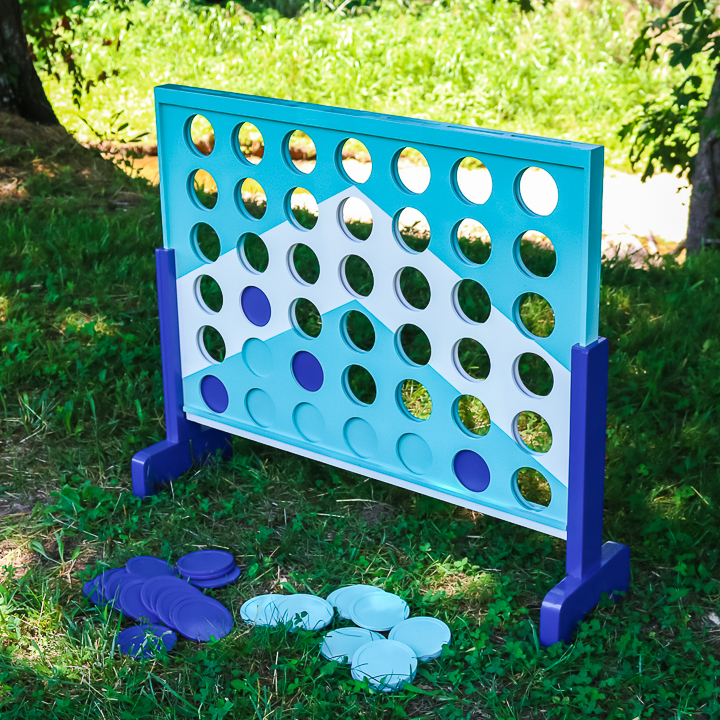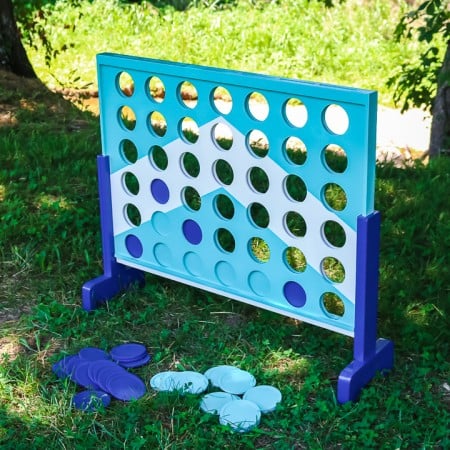 Paint a Giant Four in a Row Game
Add a customized paint job to a giant Connect 4 game that the entire family will love.
Instructions
Measure and mark where you want your lines to be. Draw them on with a pencil then start adding the masking tape along those pencil lines.

Cut the tape with a craft knife on the ends to get a straight and clean line. Continue to cover the entire area you would like to be masked. Press the tape down well.

Raise your game up with some disposable cups. Add several light coats of spray paint one right after another to get good coverage.

Once your entire game is covered on the top as well as the sides, let it set about 15 – 20 minutes.

Then peel back the painter's tape and allow the entire thing to cure at least 24 hours before flipping over and completing the same steps on the back.

You can also paint the discs if needed. I like to paint these on one side, allow to cure at least 72 hours, then flip them over and paint the other side. Again, allow to cure for 72 hours on that side as well before use. These discs will take a lot of punishment so you want to make sure the paint is on there really well.

Then just assemble your game and you are ready to play!
Tried this project?
tag us to show off your work!
Now you have a cute DIY backyard game that you can play all summer long. I love keeping things like this on my porch for the kids to play with. And who doesn't love a giant version of a classic game?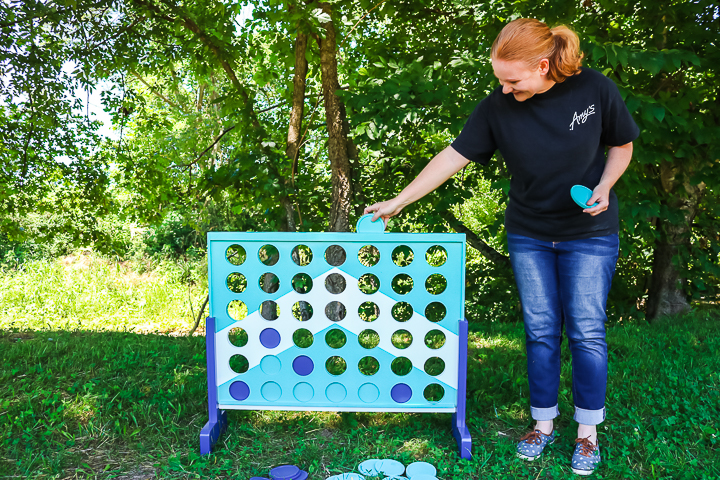 If you need me any night of the week, I will be out back having a four in a row tournament. What about you? Will you be adding this fun game to your outdoor decor this summer?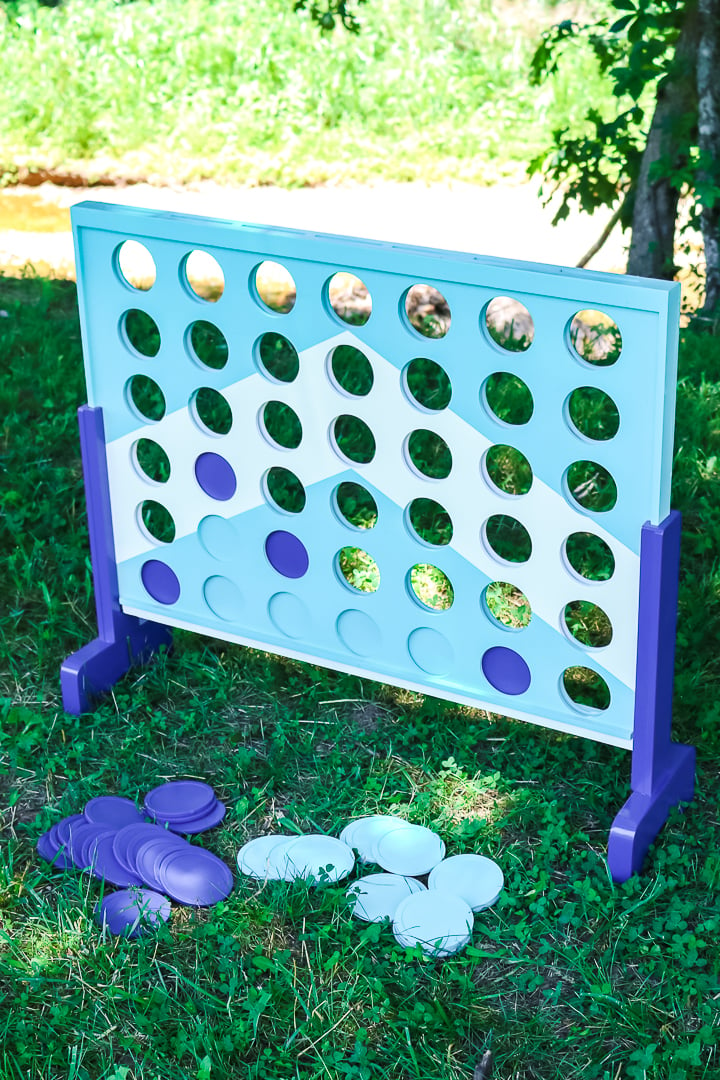 The great thing about this project is that you can customize the paint colors to match your decor. So, pick colors that will work in your space and make a cute Connect 4 game to match. Trust me, the entire family will love it!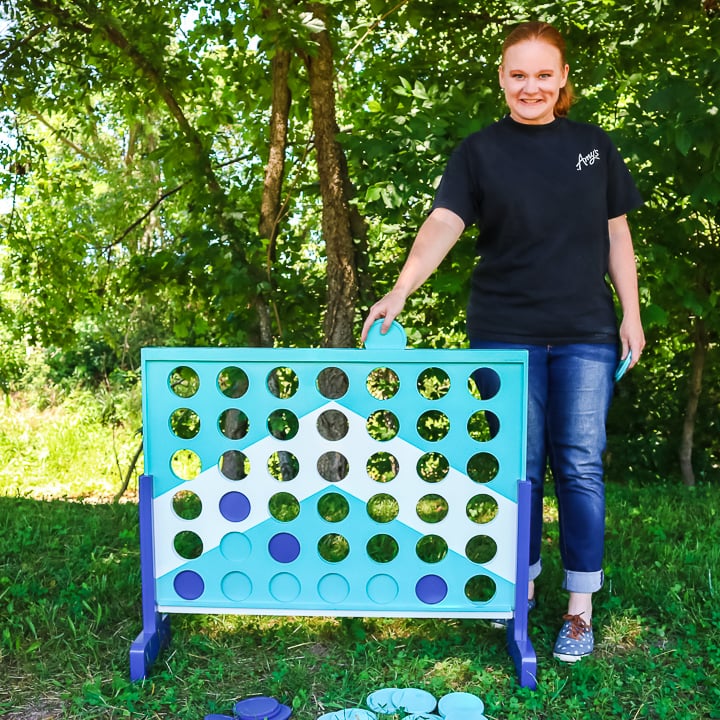 Love this paint project and want more ideas? Try the links below as well!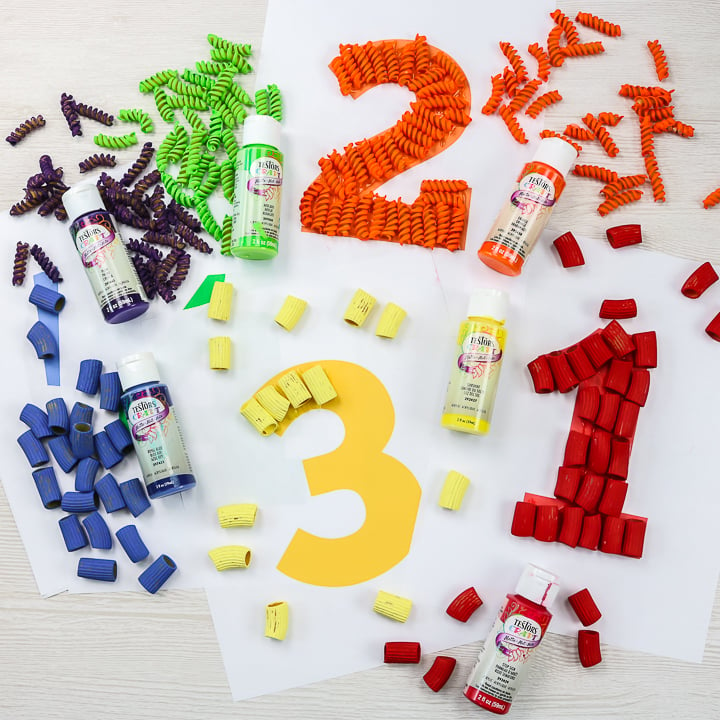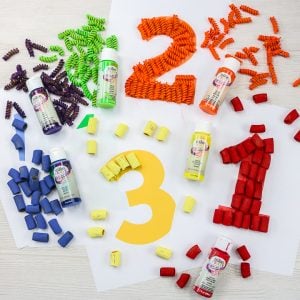 Painted Pasta Kids Craft
Once you learn this method for painting pasta, you will never do it another way!
Read More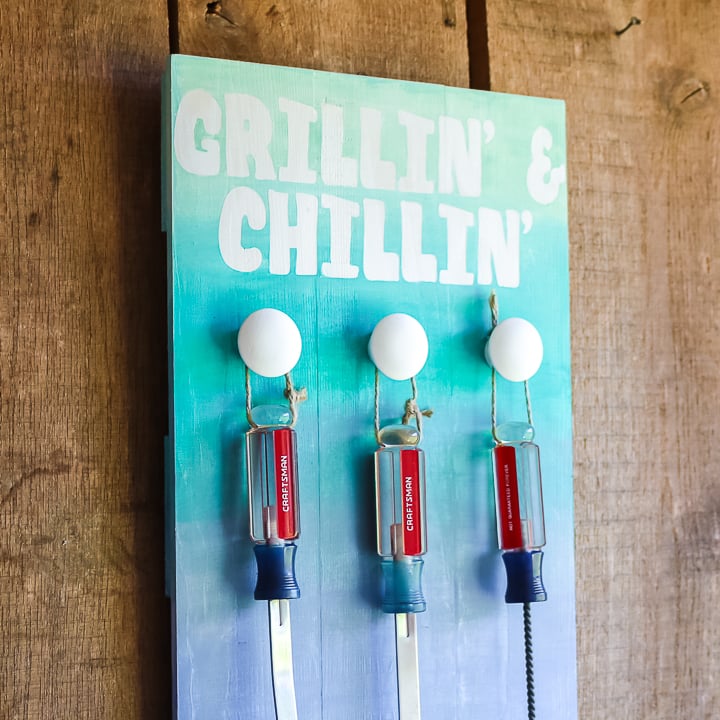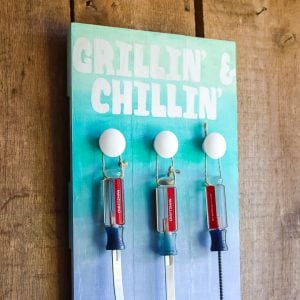 Grill Tool Organizer
Make this DIY grill storage with just a few supplies and some simple steps!
Read More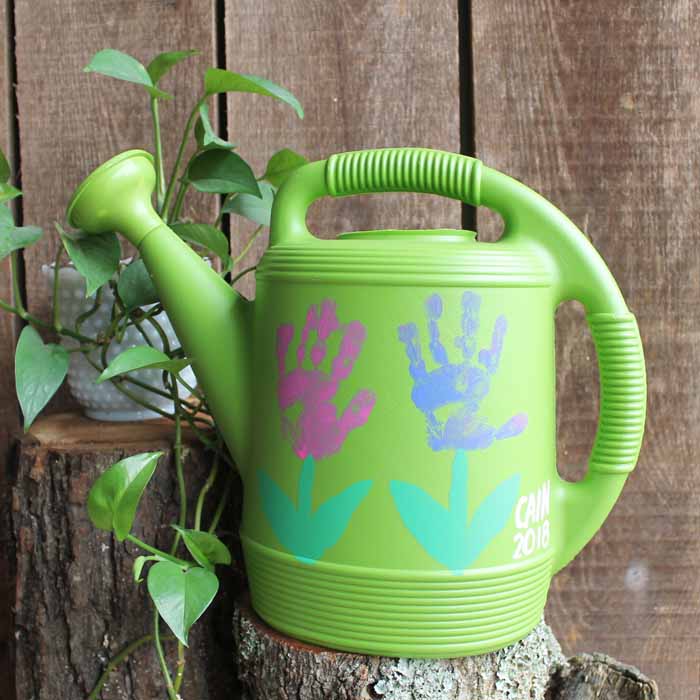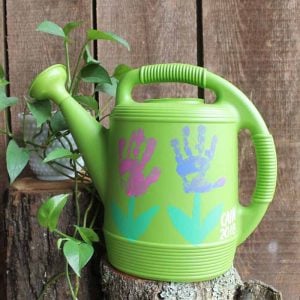 Handprint Flowers on a Watering Can
Craft with the kids to add these handprint flowers to a watering can.
Read More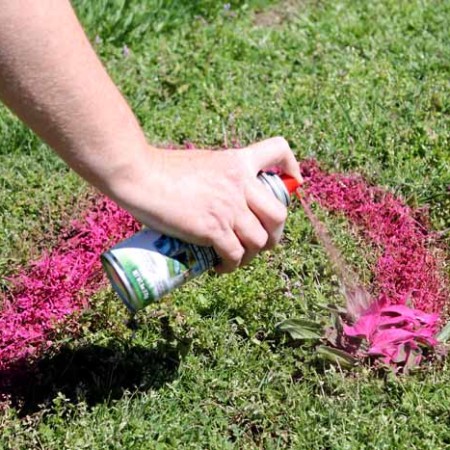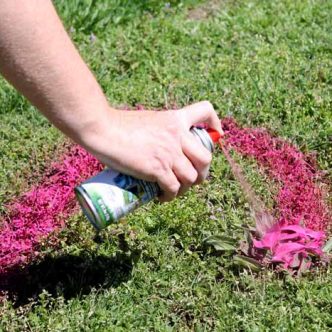 Chalk Spray Paint for Your Yard
How to use chalk spray paint for your yard for parties and more.
Read More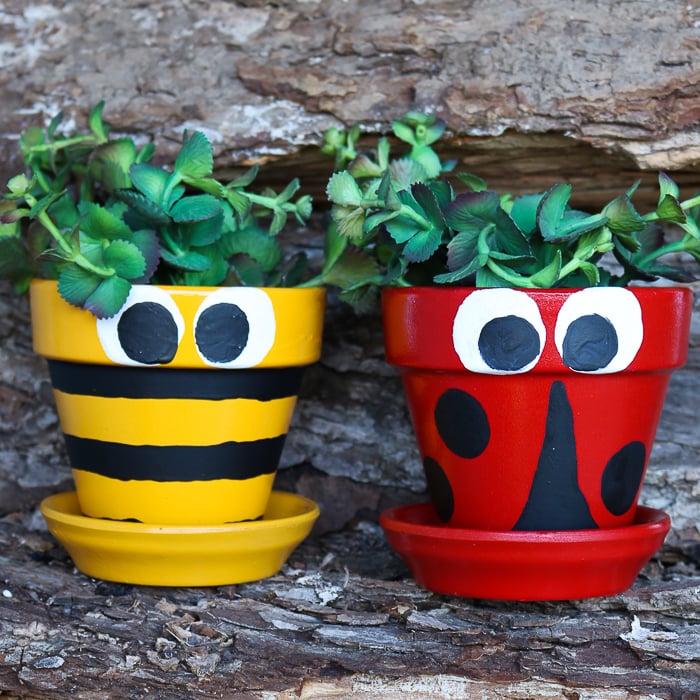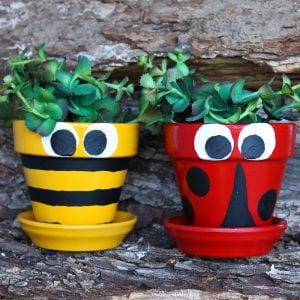 Pot Decoration Ideas
Give your planters a makeover with these pot decoration ideas.
Read More