Add handprint flowers to a watering can and make the perfect Mother's Day gift idea. This one would actually be perfect for anyone that loves gardening. Grab a few supplies and the hand of your infant or toddler to make a cute gift that they will treasure forever. This post is sponsored by Testors however all projects and opinions are my own.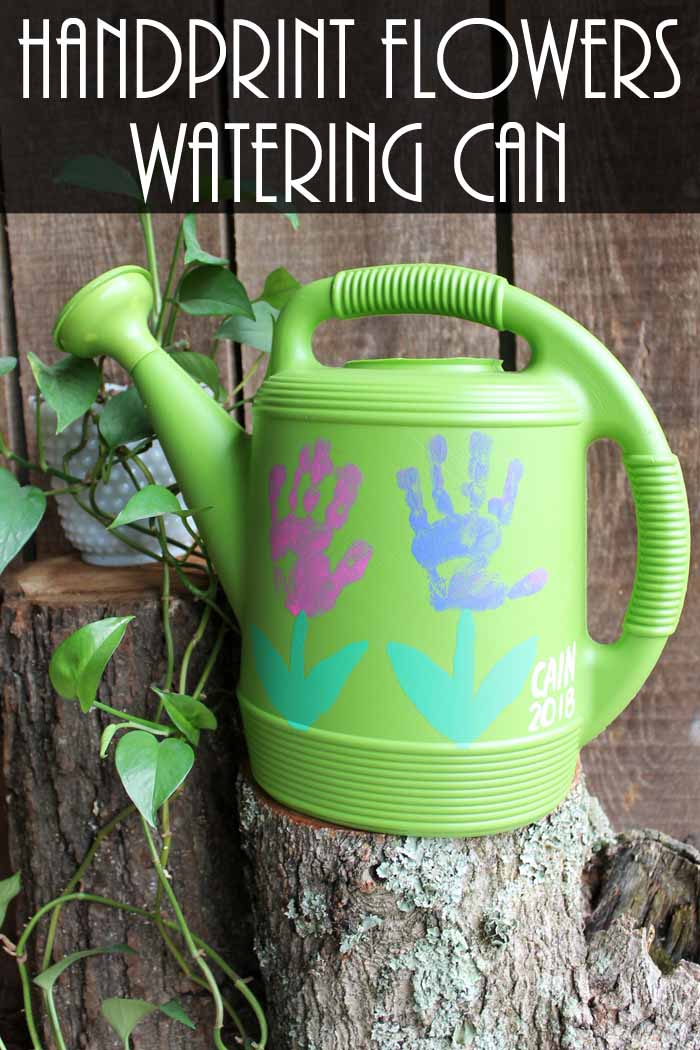 Supplies needed for your handprint flowers:
Watering Can
Spray sealer if kept outdoors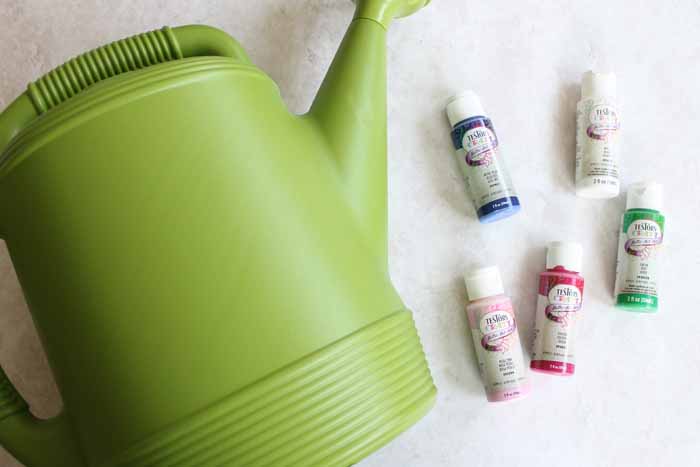 Want to see just how I made this project? Try the video below!
Can't watch the video or missed some of the steps? Try our instructions below!
Step by step instructions:
Start by adding the handprints to the side of your watering can. A few tips for working with infants and toddlers for this:
Add the paint to their hand using a paint brush.
Guide their hand in place and press it down well.
Make sure to get their fingers as well as their palm pressed down well.
For small infants, you can do this while they are asleep as well.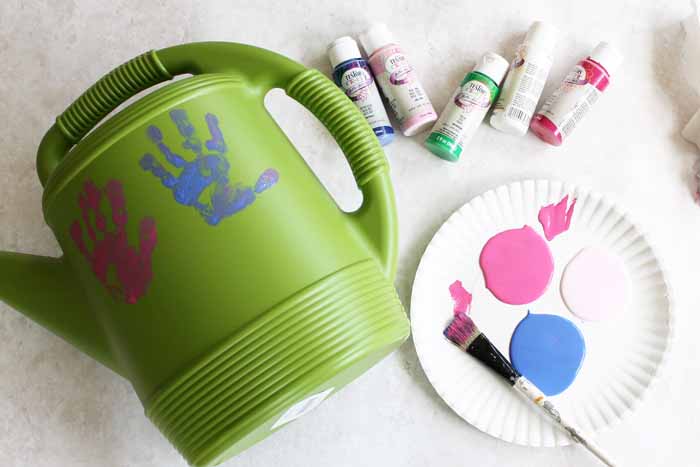 Then use a paint brush to add stems and leaves to your handprint flowers. You can allow older children to paint these on themselves if desired.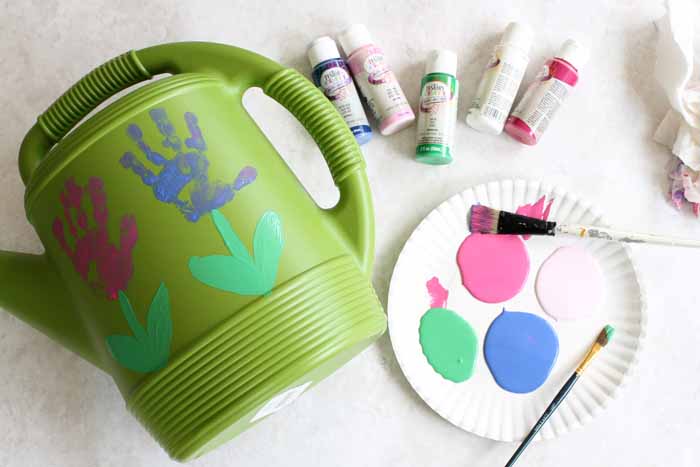 Be sure to add the name and year so your treasured memento will be a reminder of the year for a long, long time. Use a pointed brush to accomplish this task.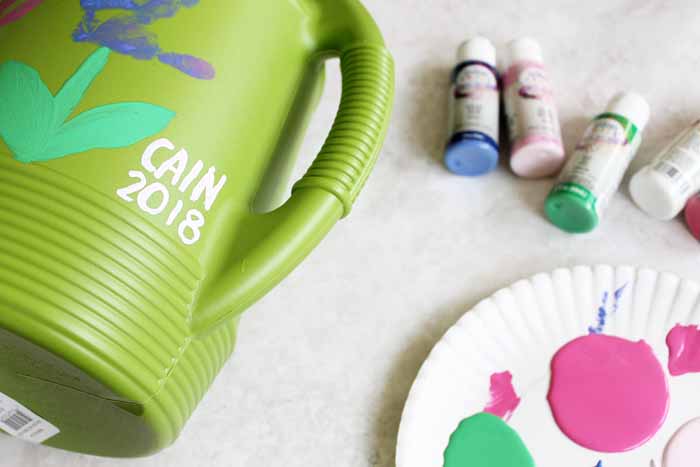 If your watering can will be left outside for storage, you will also want to add a spray sealer to the surface. If you are going to use and display indoors, that step is probably not required but can add an extra layer of protection.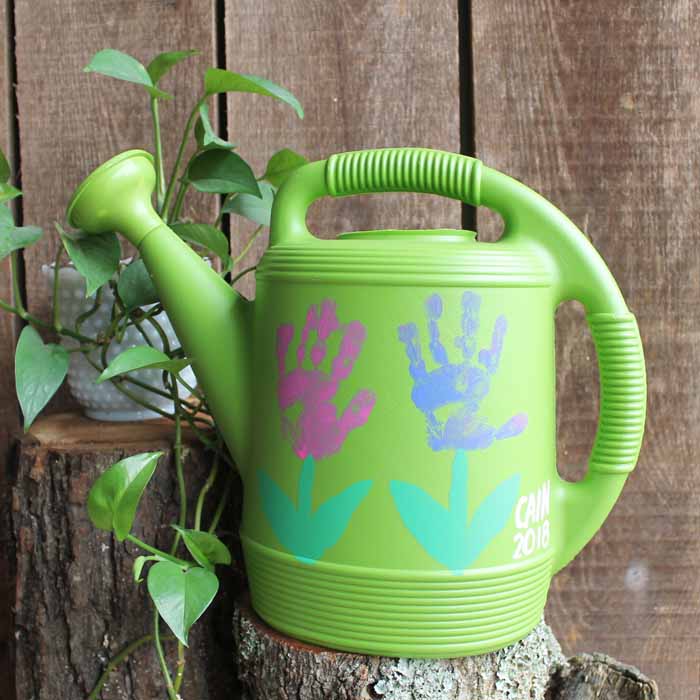 Be sure to grab your supplies and add some handprint flowers to a watering can for a great gift idea.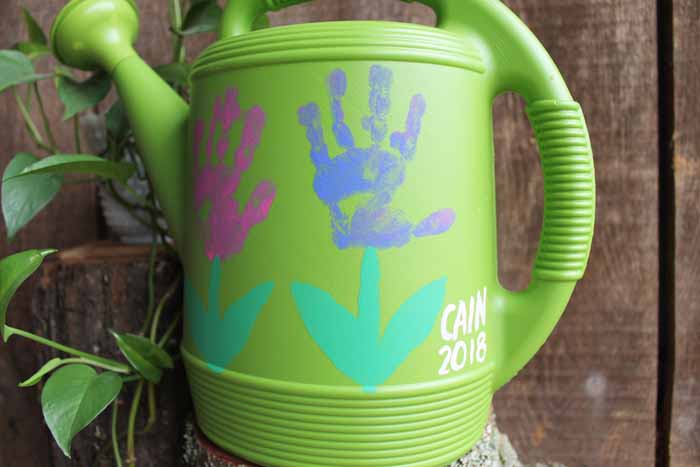 Mom will treasure this one for a long, long time! And those handprints are so precious!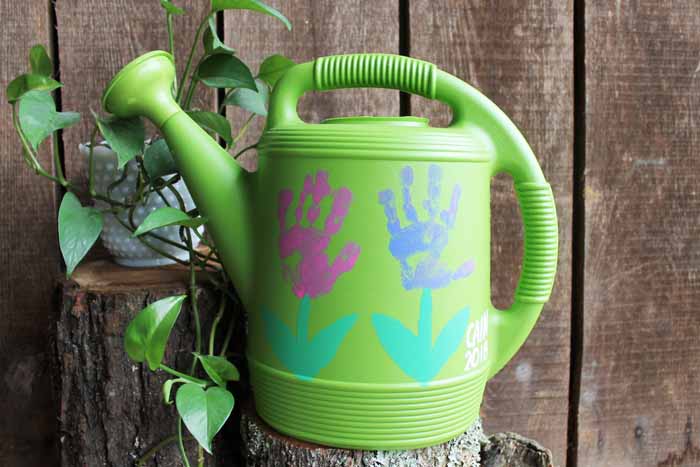 Love this idea and looking for more? Try our reversible spring and summer sign!