Have you seen chalk spray paint yet? It is chalk…like sidewalk chalk….but in a spray paint container. Y'all it is brilliant for outdoor fun this summer with the kids. Read on to find out how to use it to create some fun projects in your backyard. This post is sponsored by Testors however all projects and opinions are my own.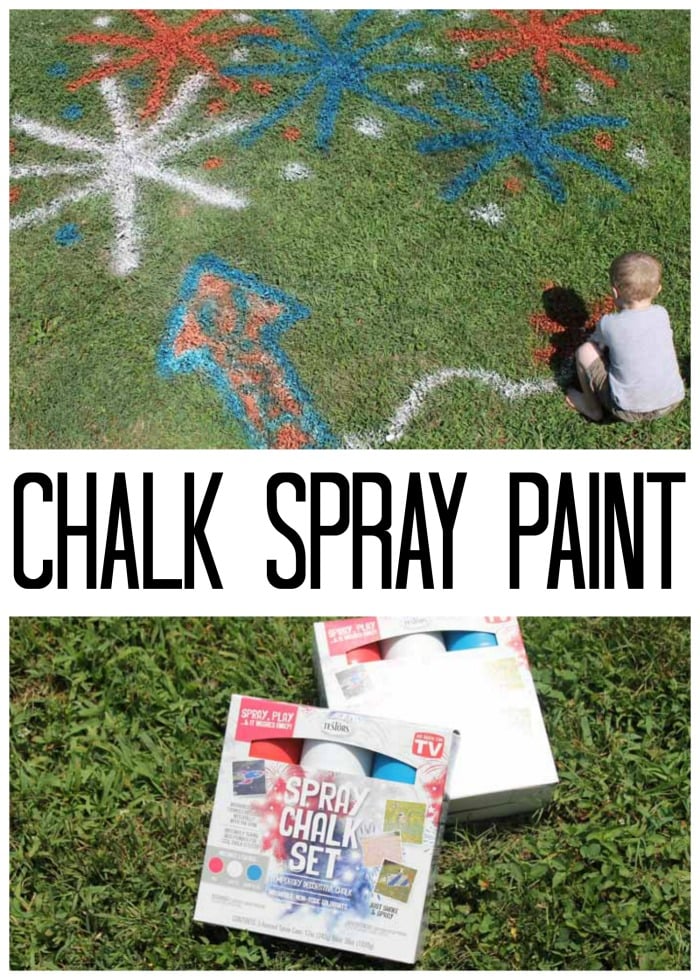 Supplies needed:
You will need your lawn of course and some Testors Spray Chalk. It actually comes in a wide variety of color packs. I used two of the mega size patriotic packs for my project. So, how does it work? It is so easy that you can literally turn the kids loose! First, rest assured that this is chalk. You can spray it on your lawn or driveway and then it will wash away with the rain.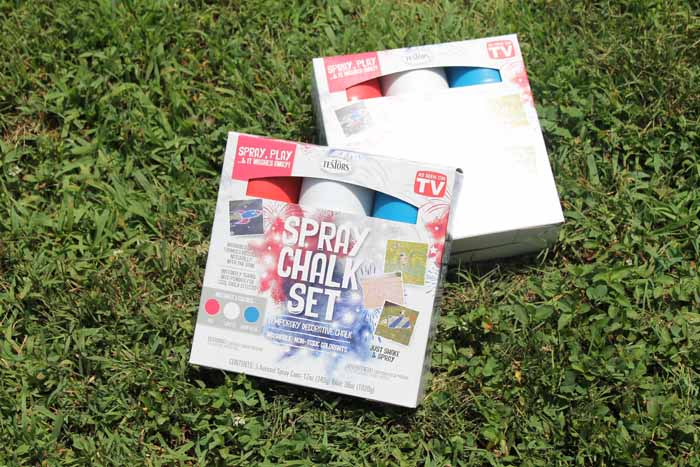 How to use chalk spray paint:
I thought a quick video would be a fun way to share how much fun we had with this product. You can watch it below.
All we did was pick out a big area of grass and go crazy!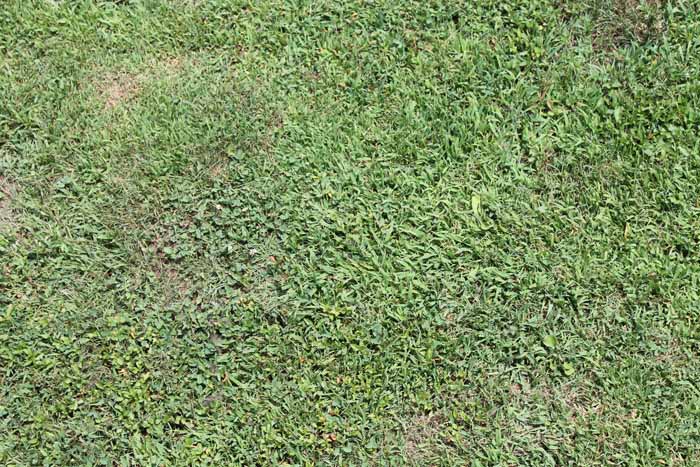 We did some fun patriotic fire works and a rocket! The kids can draw pictures on your lawn or even come up with fun games. The product itself is so easy to use! This is definitely one of those things that will keep the kids busy all summer long. You can wash the results away with the hose each night and start all over the next morning.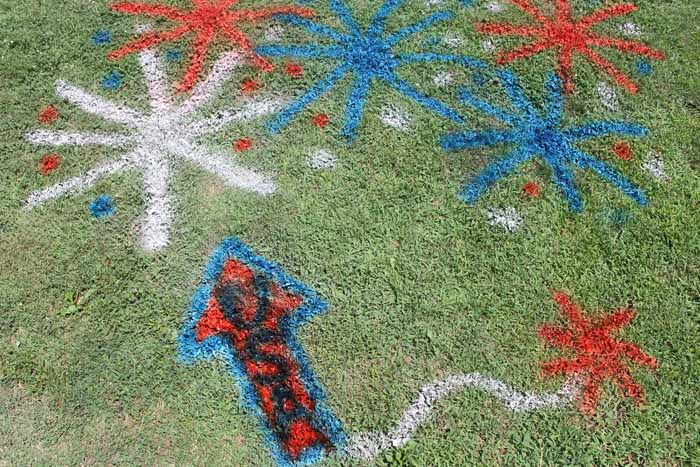 I took a few pictures of the fun because who doesn't love a good photo op?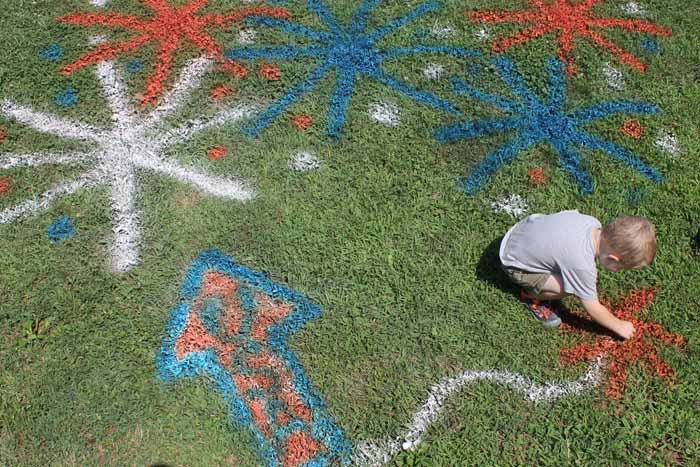 So will you try chalk spray paint this summer with your kids? Be sure to head to this link to see even more ideas to try with the kids.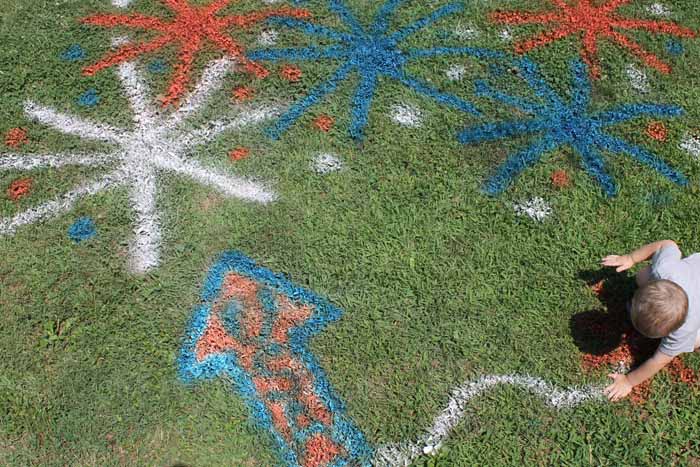 They will love creating right in the yard for big art projects that they can recreate day after day!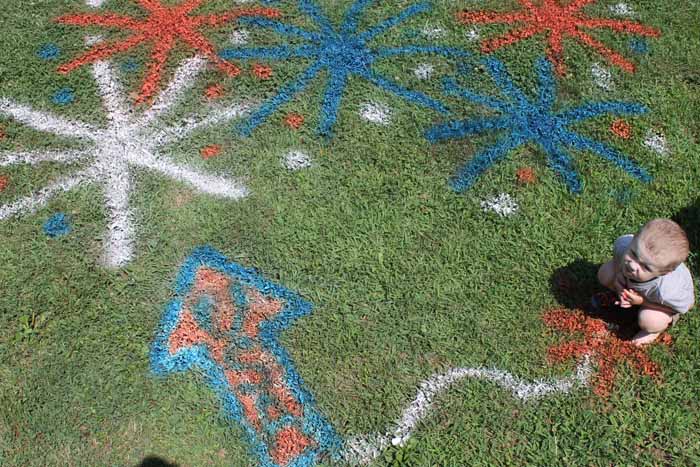 Want to see more ideas for spray chalk? I also have used it for a prom proposal and more here!