Have you been working in your yard? Think about adding these DIY gold leaf metal flower pots to your outdoor decor. The tutorial for these was originally posted over at Crafts Unleashed but I am putting it here for y'all in case you missed it. Are you intimidated when I say gold leaf? Don't be! It is super simple to use and you will love the results you get with it.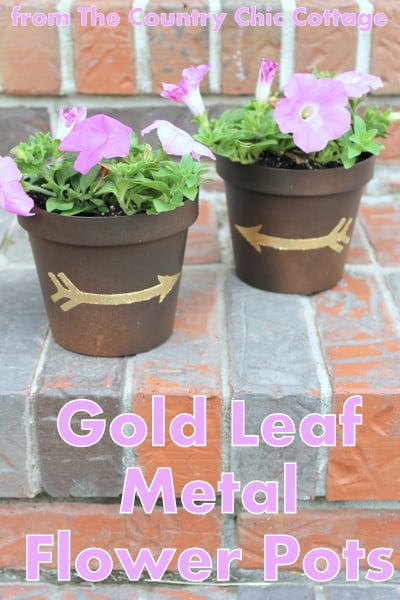 Supplies needed to make your own gold leaf DIY flower pots: (Items were supplied to me by Consumer Crafts but the tutorial and opinions are my own.)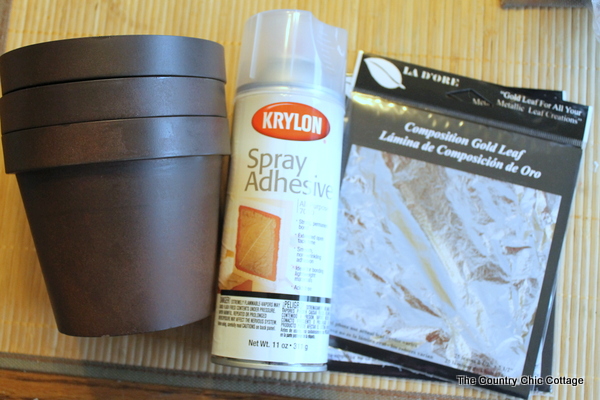 I used my Silhouette to cut out arrow shapes from some Silhouette vinyl I had on hand. The vinyl is gold but that is NOT what makes a gold shape on the flower pots. I am going to be using the vinyl only as a mask. If you don't have a cutting machine, you can hand cut any shape you'd like out of contact paper or vinyl using a craft knife.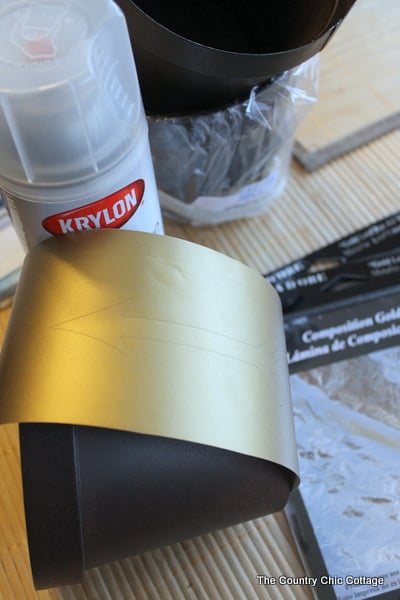 Apply the vinyl to your flower pot in the location you want the gold leaf. Use the eraser end of a pencil or Popsicle stick to burnish around all the edges of the arrow. You want to make sure your spray adhesive does not get under the vinyl.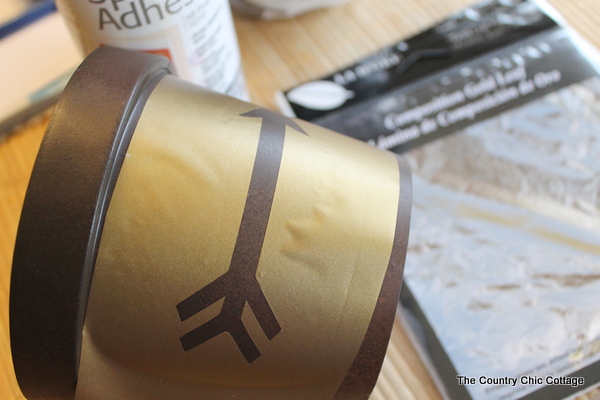 Use painter's masking tape around the vinyl to be sure the entire pot is masked off. We will be using spray adhesive which is harder to control where the spray lands. I masked my pot very well.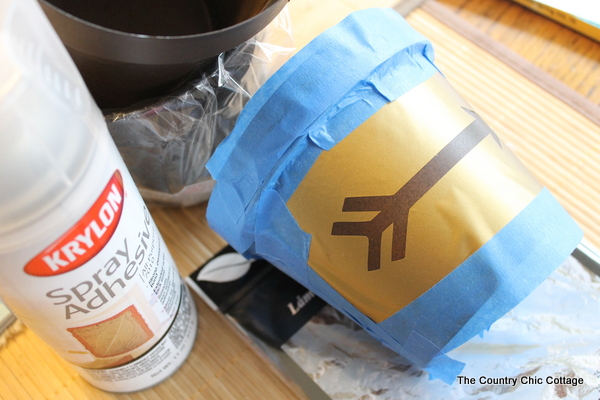 Then, take your pot outside and apply a good coat of the spray adhesive.
Remove the masking tape and the vinyl, and you will be left with an arrow shaped area of adhesive. While you are removing the mask, the adhesive dries just slightly but that is great because now you can apply your gold leaf easily.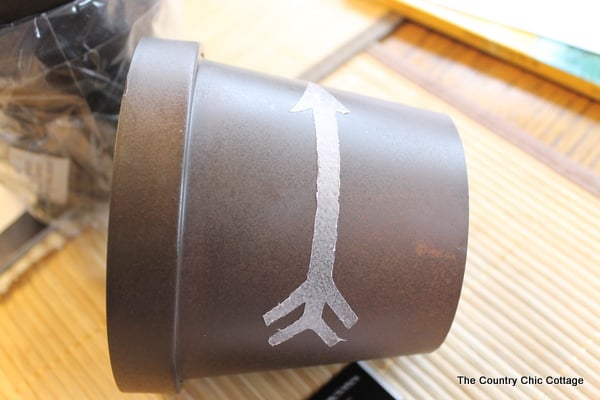 Carefully remove one gold sheet from the package. Gold leaf is extremely thin. Even if it rips, go ahead and apply it as you will not be able to tell once it is on. Use a soft paint brush to gently apply the gold leaf to the adhesive area.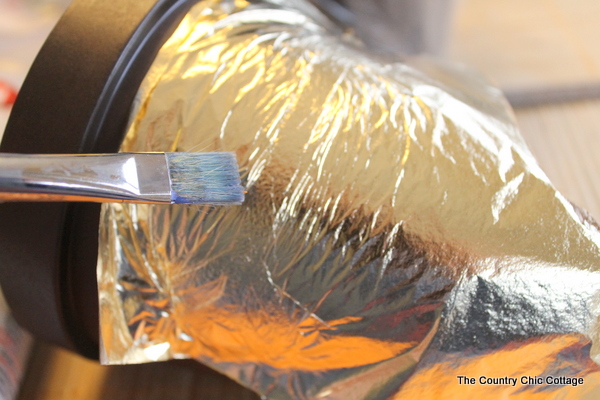 Continue to gently work the gold leaf with your soft paint brush. The gold leaf will fall off where there is no adhesive. Continue working until you are left with just your arrow shape.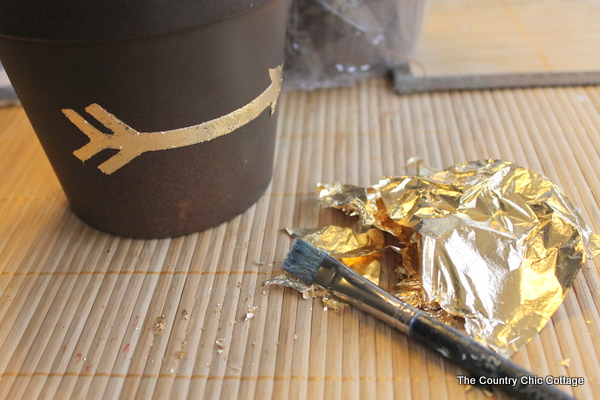 Allow to dry for 30 minutes or so, then apply a coat of outdoor Mod Podge to just the arrow. Allow to dry and apply another coat if desired.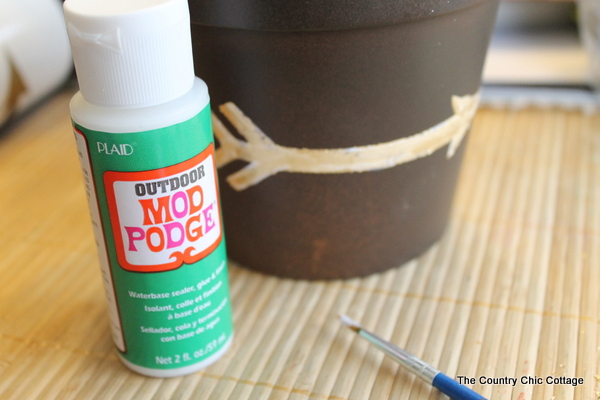 Plant some flowers and you are ready to display your new creations.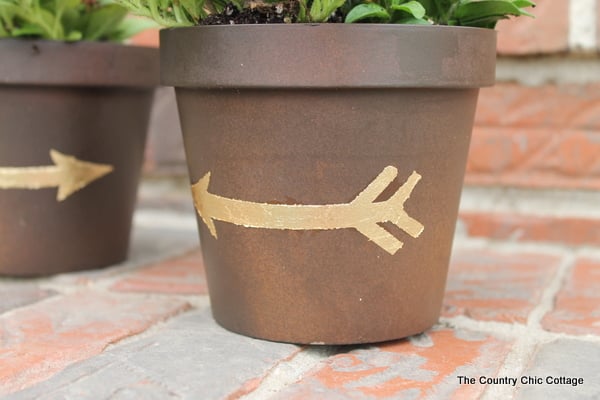 See gold leaf is not at all intimidating! Plus the slightly rusted metal goes so well with the gold leaf. Add this rustic elegant touch to your outdoor decor today. Don't love the arrow shape? Grab any shape and cut it with your Silhouette to personalize this idea. What would you add with gold leaf onto a flower pot?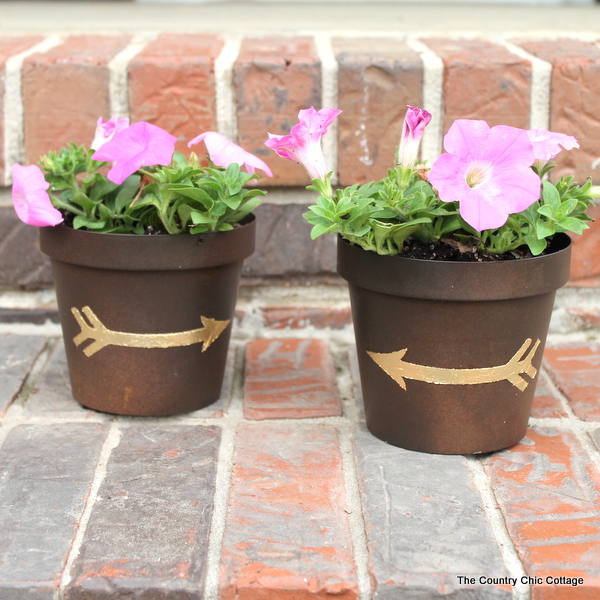 Silhouette Tips and Tricks
Sign up for our email list and we will deliver weekly inspiration with tips and tricks for your machine right to your inbox!