Do you know how to use transfer tape for your craft projects? We are covering the basics of using transfer tape on vinyl. Use our tips below to make your vinyl Cricut crafts even easier. If you have never used transfer tape before or if you feel like you could use some help getting it right, these tips and tricks are just for you!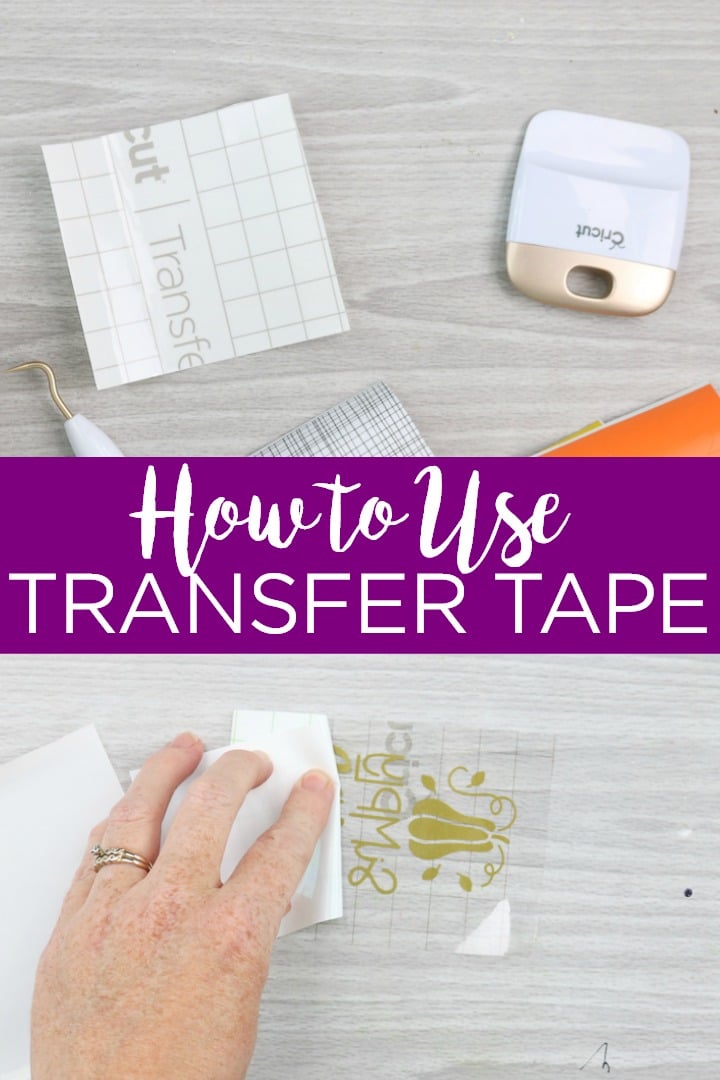 Types of Transfer Tape
There is both regular and strong grip transfer tape. The regular version is perfect for most projects but you will need a strong grip for glitter vinyl. The extra strength is needed to grip the surface. So, if you are having trouble picking up the vinyl from the backing sheet, try a strong grip transfer tape instead.
Where to Buy Transfer Tape
There are a wide variety of brands of transfer tape on the market. I personally use the Cricut brand for my crafts. I think transfer tape is all about personal preference. So, try a few different brands until you land on the one that you love. I am sure your favorite will be totally different from your best friend's.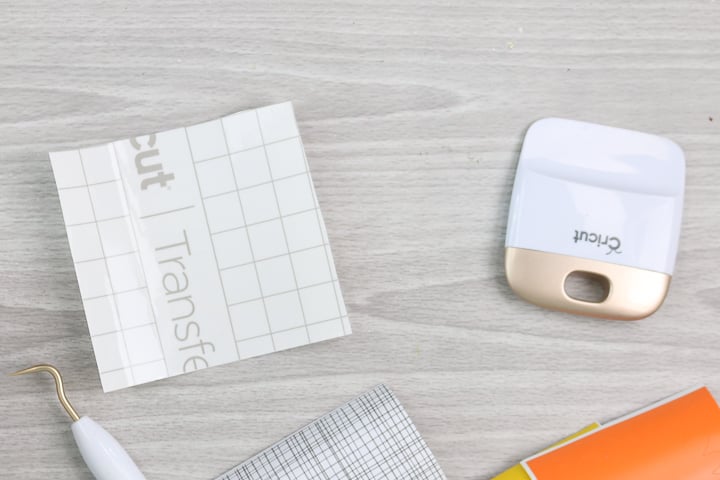 Why Use Transfer Tape
Have you ever had trouble transferring your adhesive vinyl design from the backing paper to your surface in the correct orientation? This is especially hard if you have more than one piece and they need to be oriented correctly in relation to each other. That is where transfer tape comes in. It makes orienting everything so much easier. Don't believe me? Just watch the video below.
Video for Using Transfer Tape
Do you want to watch me use transfer tape on vinyl? Try this video on using Cricut vinyl where I demonstrate the technique that I use.
Can't watch the video or missed some of the steps? You can also see the instructions below.
How to Use Transfer Tape
Start by cutting a design from adhesive vinyl with your Cricut machine. Then weed away all of the excess around your design. You can see more about cutting and weeding vinyl in this post. When you are left with only the design you want to transfer, then you will need to break out the transfer tape.
Cut a piece of transfer tape a little larger than your design. You can use transfer tape several times before discarding so you might want to leave it a little large for other projects you are working on.
Peel back the backing paper. Remember to keep this so you can put the transfer tape back on it for use later.
Put the transfer paper on your design and burnish it down well. A scraper works well for this but you can also use an old gift card.
I like to turn my piece over and remove the backing paper but you can lift the transfer tape if you would like. You want your design to stay on the tape cleanly. If it is not, press down again and go over with the scraper. Then try to lift again.
Now that your design is on the tape, you can take it over and position it on your project.
Press the vinyl down well and you will once again want to burnish it well.
Then peel back the transfer tape. Be sure that your vinyl is stuck well to your project surface. If it is lifting, replace the tape and burnish some more before lifting a second time.
Layering Vinyl With Transfer Tape
Some projects call for more than one color of vinyl but how do you layer those exactly on top of one another? Sometimes your eye is not enough. So, I have a video on how to use transfer tape to layer your vinyl designs. You can watch that video here with a technique that I think you will really like using on your Cricut crafts.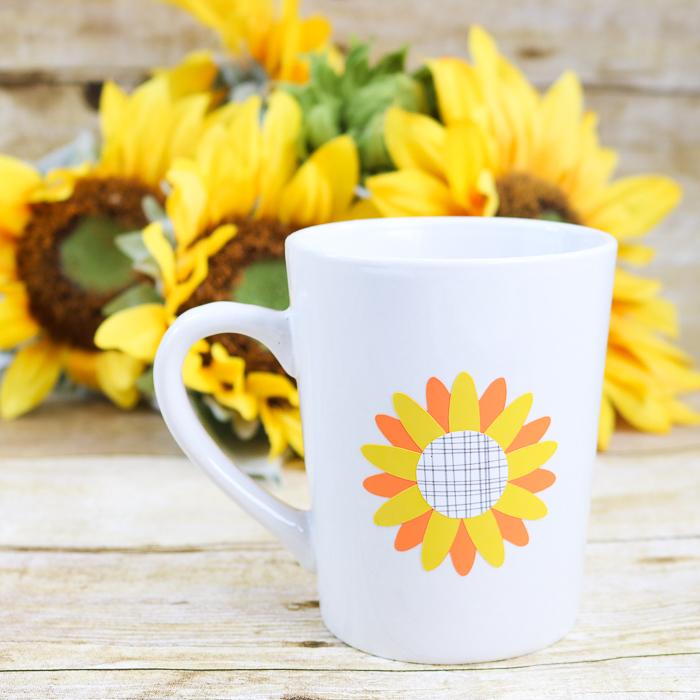 So, now that you know how to use transfer tape, what will you make? The possibilities are endless y'all! So break out your Cricut machine and get started on a few projects. Want help getting started? I have a few project ideas for you as well.
Cricut Vinyl Projects
Y'all enjoy and make a few of those with transfer tape now that you know how to use it correctly.
New to Cricut?
Sign up for our email list to download the Beginner's Guide to Cricut Design Space for FREE today!
Sign up to get the guide emailed to you!