So a few weeks back Gina with The Shabby Creek Cottage tried out the tissue paper image transfer technique. She made it look so super simple that I knew I had to do it. I did not want a photo canvas though. Then the idea hit for a image transfer ornament. This overall is quick but there are tons of "allow to dry" steps. Hang in there though…it is worth it! You can make ornaments for your favorite college, sports team, any picture you have on your computer. Pretty good right?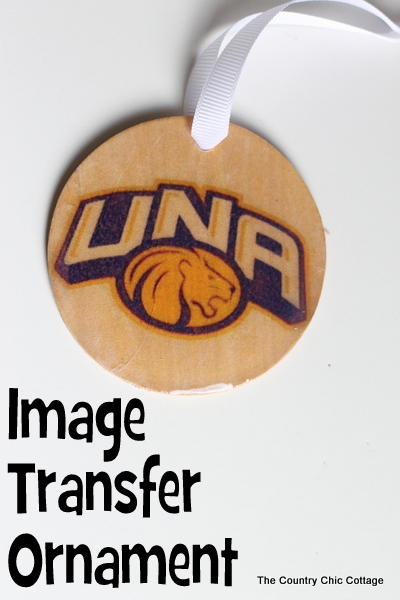 First grab your tissue paper and a sheet of card stock. Tape the tissue paper into place with the matte side OUT. Shiny side in. There is a difference y'all. Just trim the tissue to about 1 to 2 inch overhang then tape on the back.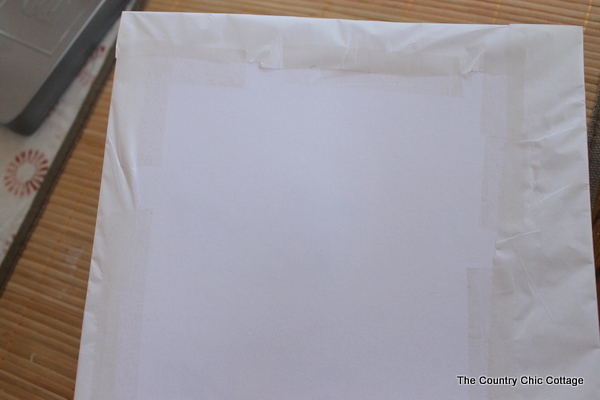 Invert any image with words and run your sheet through your printer. Print directly on the tissue paper. I just have a regular cheapo printer y'all and it worked just fine. Lightly spray your image with aerosol hair spray. This will set the ink. Seriously.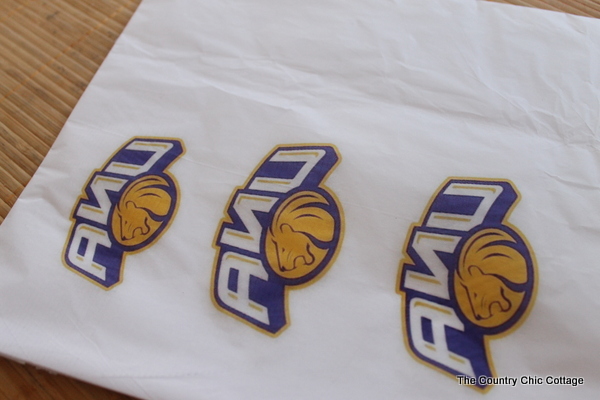 While your hair spray is drying, grab a wooden circle and get to painting. I used a glaze on my ornament. It goes on nice and thin allowing some of the wood grain to show through. Again allow to dry. NOTE: I painted both sides of my ornament.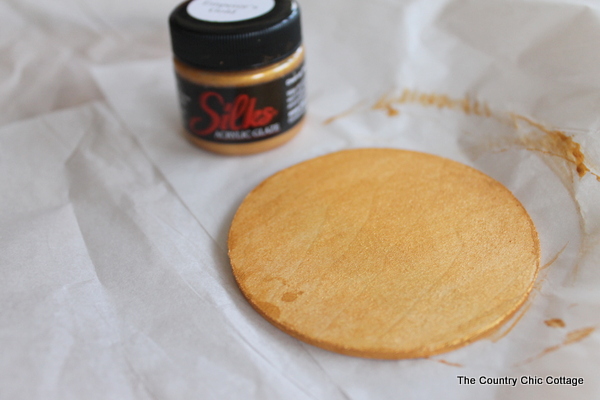 Remove your tissue paper from your card stock. It is easier to just cut it then try to remove all of that tape. Apply a coat of Mod Podge to the ornament and lay your image down on top of that. Smooth from the center out using your fingers or a brush. Allow to dry.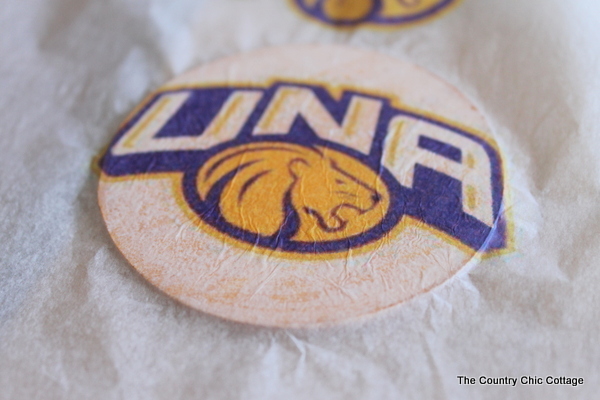 To remove the excess tissue paper, you can literally just push down REALLY well on all the edges. Then just dampen your finger and rub those edges. The tissue paper will separate there in a fairly clean line. So simple. I used Decoart's matte finish spray to finish off my ornament. Just spray a few light coats. The tissue paper becomes almost invisible and you are left with your image. After my finish spray dried, I coated the ornament with two thin coats of regular Mod Podge and one coat of Mod Podge Dimensional Magic. Those last steps are optional but they really make the ornament look professional. After everything is dry, make your hole, thread your ribbon, and hang on your tree!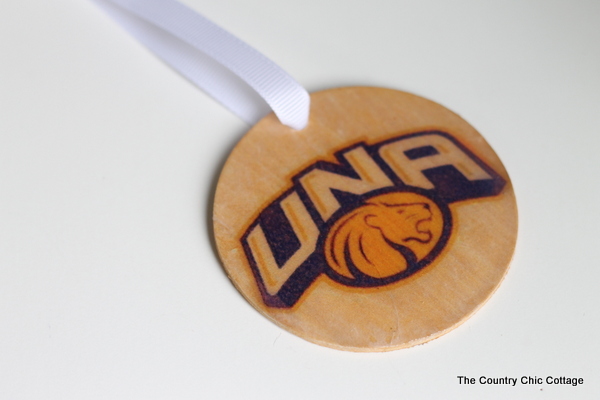 This one has a ton of dry time y'all. But really the hands on time is less than 15 minutes. I just kept coming back to this project for a few minutes at a time over the course of an afternoon. So simple and so pretty! Give these as gifts to everyone in your family. Team themed for the sports fan. The kids picture for grandma. Maybe Justin Beiber for your daughter? No? I tried!
This is part of the Craft Lightning series this week. All week we are showing you projects that can be completed in 15 minutes or less (excluding dry time). Follow along for tons of ideas for your holiday home.